Support crystalwind.ca with your donation and help spread spirituality and positivity.
Blessings!
Written by Dr. Schavi M. Ali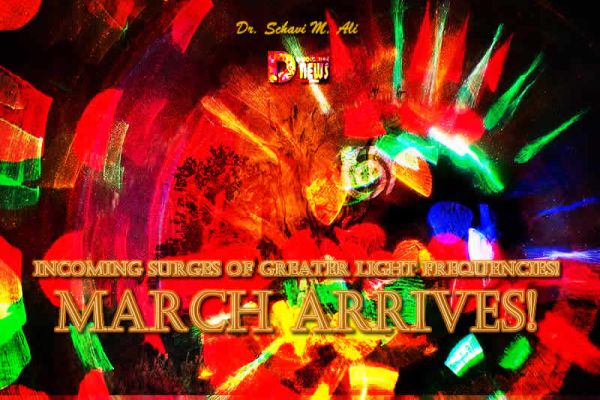 Incoming Surges Of Greater Light Frequencies! – March Arrives!
There has been no let-up of surges of LIGHT from solar energetics blasting all over our planet.
Earth/Gaia is experiencing constant cosmic energetic fluxes in all of "Her" spheres, and the magnetosphere seems to be the most record-keeping of the cosmic dynamics as it receives the potently pulsating LIGHT.
In past years and months, there were days when the cosmic energetics streaming in from the Sun were not so strong, and thus, symptoms of its activations were not so challenging.
In this "Now", however, there are daily incoming higher vibrational frequencies embracing our planet as humanity faces the prospect of expanded warfare as increasing numbers of nations chime in on their opinions of how the newest global conflict should be handled in order to avoid a World War III.
Also, still on the world's docket is the pandemic—supposedly slowed down by more people being "vaxxed" and "boostered".
Yet, more "boosting" is being recommended by those who support graphene oxide, spike protein, mercury, and other known harmful substances being injected into humanity.
Many wonder how many of the scientific and medical establishment who are supporting the continual inoculations have been themselves "vaxxed" and "boosted" and who are willing to discuss the possible bio-weaponry experimentation that humanity has experienced and is still experiencing.
All over the planet, protests are occurring; people are leaving their nations; and some are standing firm to protect their country.
Focus is, of course, on Russia and the Ukraine in this time frame; however, many other nations are (and have been) engaging in protests and full force warfare for various political or religious reasons.
All of this—regardless of how bleak it seems—is a sign that the planet is about to shift to another higher timeline frequency.
March of 2022 will be yet another month of roller coaster rides and decision making—individually and collectively.
It may sound strange, but soon it will, for example, not be 5:00 PM Eastern Standard Time [EST]), but it will be 5:00 morning or evening SOURCE LIGHT TIME [SLT] or 6;00 morning or evening SOURCE LIGHT TIME or 7:00 morning or evening SOURCE LIGHT TIME, etc.
This will be because a dramatically strong pulse of LIGHT will envelop and surround our planet and the entire galaxy that it inhabits.
As Malachi 4:2 announces: "The Sun will rise with healing in its wings" (HOLY BIBLE).
Further, as LEAVES OF MORYA'S GARDEN states: "Those evolving in consciousness will see and sense LIGHT around them as a sign of the presence of spiritual energy—the presence of the Divine".
As our planet is taken to higher places in the cosmos where LIGHT is swifter and brighter, we are riding upwards with "Her".
Thus, it is reasonable to assume that persons who are seeking to align with SOURCE will have increased vibrational pulsations as well, and as Earth/Gaia twists, swirls, and soars so too will our physical vessels, emotional settings, and mind levels.
This is why the constant wisdom to "ground" is given to us. We must remain anchored to the planet as "She" is revitalized and renewed because in doing so, we will be greatly anchoring to SOURCE.
Drink the spring water! Place lemon in it.
Also, chant sacred mantras. Wear prayer malas. Pray. Meditate. Perform Yoga asanas.
Do the rituals of your specific path which may or may not include the rituals mentioned here.
There is one SOURCE referred to by many different names, and we all connect to this SOURCE in many different ways
Take baths and showers with essential oils.
Do the rituals of your specific path which may or may not include the rituals mentioned here.
There is one SOURCE referred to by many different names, and we all connect to this SOURCE in many different ways.
The point is—GET CONNECTED! PLUG INTO THE ETHEREAL INFINITUDE.
LIGHT will become profounder as our planet continues to witness disarray and chaos.
This message may seem to be the same as so many other ones; however, it seems that continual repetition drives home the necessity for reflection, contemplation, and activation of what we are constantly being taught by both Spiritual Scientists as well as traditional scientists who have developed a spiritual focus.
Many people are anxious, exhausted, headachy, dizzy, sleepless, and emotionally drained.
Pets too are exhibiting behavior that is resonant with a strange weariness and even disgust with mankind's ignorance of the importance of taking care of Nature and that everything—including humans—are a part of Nature.
Animals often have a sense that mankind does not possess or has placed upon the "back burner" of their existence—a forgetfulness of their true origin.
The remembering is upon us.
Besides other codes of healing and protection, the LIGHT has a remembrance code. Our "God Particle" between the right and left hemispheres of the brain contains the circuitry switch.
Its portal is the "Ajna" (sixth chakra).
We are about to enter the portal of the Vernal Equinox in the Northern Hemisphere and the Autumnal Equinox in the Southern Hemisphere as March 1st arrives on Tuesday.
Temperatures will rise up and then move down as seasonal balance is achieved. DNA and cellular records will be more cleared, cleansed, and transformed.
Breathe deeply and relax into the LIGHT that is zooming from all directions of the cosmos.
© 2022 CrystalWind.ca. All rights reserved.
Disclaimer
We are in compliance with, "Copyright Disclaimer Under Section 107 of the Copyright Act 1976, allowance is made for "fair use" for purposes such as criticism, comment, news reporting, teaching, scholarship, and research. Fair use is a use permitted by copyright statute that might otherwise be infringing. Non-profit, educational or personal use tips the balance in favor of fair use."
All rights reserved go to their respective holders. We do not own the intellectual property shown on this website, the respective holders own that privilege unless stated otherwise.
We do not endorse any opinions expressed on the CrystalWind.ca website. We do not support, represent or guarantee the completeness, truthfulness, accuracy, or reliability of any content or communications posted on CrystalWind.ca.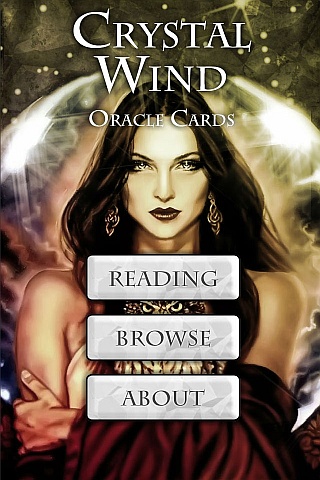 Cut Through The Illusions!
Available On

Spirit Animal Totem Of The Day!
Who is Online Now
We have 1168 guests and no members online