Support crystalwind.ca with your donation and help spread spirituality and positivity.
Blessings!
Written by Dr. Schavi M. Ali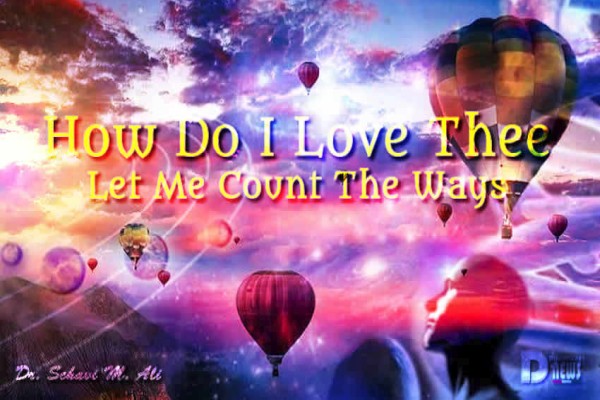 The title of this discourse, "How do I love thee; let me count the ways" is a verse from a beautiful poem by Elizabeth Barret Browning dedicated to her great love—Robert Browning.
Imagine SOURCE saying this to us as creation is transformed and made new in all ways.
During this current astounding transformative, evolutionary process which occurs approximately every 26,000 years as our galaxy soars through the Photon Belt, we as human beings are not merely having our physical structures furbished with the same material formations inside and out, nor are we having mental processes wired over with the same substances, nor are we having old emotional settings just repaired.
Evolutionary Process
Rather, we are, like a new house built from the ground up, being totally made new.
We are being "regenerated" in the sense that we are being newly established to be capable of connecting with our Higher Selves, "revitalized" with our originally-planned SOURCE FREQUENCY, and "renewed" in crystalline or magnetite transmission and reception for eventual activation throughout many dimensions.
The "re" phoneme of the words written herein constitute being newly created as LIGHTS from the INFINITE PRESENCE.
As is sometimes mentioned in discussions of this topic in seminars and during consultations, this seems like a science fiction movie or a book of fairy tales.
Our logic-oriented and analytical minds have difficulty conceptualizing completely new planetary and galactic constructions.
One of the teachings in the YOGA SUTRA OF PATANJALI IS: "Our limited minds cannot hope to understand."
Yet, a scriptural verse in one of the world's holy texts states that SOURCE has revealed: "Behold, I will make all things new!" (HOLY BIBLE).
If we study the scriptures of the paths that we claim to believe in, (of course, by also understanding through study that certain information has throughout the ages been added or removed by the egos of controlling forces) we will realize the wonders and principles of the SACRED SUSTENANCE which has created all things.
When we contemplate a plant (perhaps it is a flower or even a huge tree), it was fertilized by a seed being planted, by it being given water, and by sunlight streaming down upon it.
It was human hands which did the planting and the initial watering (rain plays its part in this too), but did a human hand actually make the seed? No. Human hands acquired the seed and planted it.
In another scenario, perhaps that flower or tree was already in bloom, and it was re-planted in another area for it to continue flourishing.
Again, we can see that human hands only reset what was already created by SOURCE. Even those persons who are unwisely experimenting with what is called "gene manipulation" or "genetic modification" can only work with what is already in existence in basic substance. In other words, mankind cannot reach up and pull out of the air anything that is not already in materialization.
Mankind thus in such cases tampers with creation in often horrible ways and is paying a consequence for this. We are certainly meant to study creation and to develop substances and processes for our wellbeing, but we are not to knowingly develop anything that is harmful to the very life forms that SOURCE has sent forth from "ITELF".
The gift of free will does not come with a message that says "No holds barred" as if we are in a wrestling match with our DIVINE CREATOR.
We are to work within the context of what SOURCE has blessed us with, and the blessings are continually flowing forth.
Yet, there are many who are dis-satisfied with what has been gifted to Earth/Gaia, and therefore, seek to push onto others more and more "strangeness" like a mad scientist in a Frankenstein movie.
Perhaps the author, Mary Shelley, was not just intending to entertain humanity with her horror story, but perhaps she was endeavoring to send mankind an important message.
Divine Creator
The more that our precious planet endures hatreds, warfare, purposeful creations of famine and disease, political dysfunction, economic strife, and so many more loud, non-melodious notes in the inner and outer electromagnetic fields, the more that cosmic events will transpire to clear-out the "auditorium" with powerful solar flares, winds, plasma waves, and other "healing balms" that will develop into "healing crises" of earthquakes, volcanic eruptions, hurricanes, tornadoes, and strong storms.
Humanity will sense and literally feel the intensity of the events—all of which constitute a form of sacred LIGHT—perhaps a kind of "tough love"—a "Hard Labor" of "Re-Birth".
The numerous planetary retrogrades allow us to reflect upon what is occurring on our often titled "blue orb" so that we can seek greater enlightenment and make decisions about the type of existence we truly desire.
Hard Labor Of Re-Birth
Collective consciousness is powerful. If enough of the billions of people around the world decide to elevate and to remain anchored to SOURCE FREQUENCY, uncomfortable conditions on the planet will change. Indeed, ancient teachings are that a "New Golden Age" (Sattva Yuga" —"Age of Peace") is on the horizon whereby everything will be like Paradise.
Before this, however, we must first spiral up to the era whereby at least 1/2 of humanity are ready to elevate further via having reached a high state of awareness (Dwarpa Yuga) and then to the age when 3/4 of humanity are elevated (Treta Yuga).
Transmission And Reception Of Light
Thus, this still ongoing "Kali Yuga" where only 1/4 of humanity are working towards elevation must come to closure. However, it is only by "getting up" and "walking to the door to close it" can this happen. We cannot use a "remote control" to shut this door.
During this weekend of Friday, October 8th from 7:00 PM (EST) to Sunday, October 10th at 7:00 PM (EST), many people in my community in North America (USA and Canada) are engaging in an at-home retreat entitled "Transmission And Reception Of Light", It is being done at this time because of the Moon's placement in Scorpio in the Tropical Zodiac (transformation) and Libra in the Sidereal Zodiac (balance).
We will light healing candles symbolic of our connection to SOURCE LIGHT and Sandalwood incense symbolic of our reception of the healing DIVINE BREATH.
We will pray and meditate for our world, others whom we know, and for ourselves throughout the weekend and stay away from social media, television, and phone conversations unless those conversations are with others who are in the process of consciousness elevation.
We will eat only light meals (salads, soups, teas, etc.), and we will journal, perform our yoga stretches, and take walks in Nature and sit by a pond or stream.
Those who chant mantras will perform "AUM HARI AUM" ("Oh, Divine, please remove pain and suffering") and "SO-HUM" ("I am That"! [This mantra particularly heals anxiety and depression by the realization that we are OF THE LIGHT, and thus, we are PERFECT IN OUR ORIGINAL Divine Design]).
We invite others around the world to join us.
Because of the almost overwhelming chaos in the world, some people question: "Why doesn't God Do Something!!?"
The answer is that SOURCE HAS DONE "something", and that "something" was established at our creation—free will as well as spiritual, physical, mental, and emotional capabilities—"seeds" to grow our "life force garden". How we care for our "gardens" determines how voluminous and beautiful they spread out.
We have been given dominion over the material atomic and subatomic realm from what has been created from "ethereal spiritual atomic and subatomic particles" (in an attempt to "coin" the creative workings of SOURCE which actually cannot adequately be expressed).
Divine Design
We are forced to work at our deliverance in this era of space/time.
It is a blessing to be given the knowledge and wisdom to do so.
It is the DIVINE ABSOLUTE—SOURCE—saying to us: "How do I love thee, let me count the ways."
Dr Schavi M Ali
Translation by Google


Disclosure News Italia
Source
© 2021 CrystalWind.ca. All rights reserved.
Disclaimer
We are in compliance with, "Copyright Disclaimer Under Section 107 of the Copyright Act 1976, allowance is made for "fair use" for purposes such as criticism, comment, news reporting, teaching, scholarship, and research. Fair use is a use permitted by copyright statute that might otherwise be infringing. Non-profit, educational or personal use tips the balance in favor of fair use."
All rights reserved go to their respective holders. We do not own the intellectual property shown on this website, the respective holders own that privilege unless stated otherwise.
We do not endorse any opinions expressed on the CrystalWind.ca website. We do not support, represent or guarantee the completeness, truthfulness, accuracy, or reliability of any content or communications posted on CrystalWind.ca.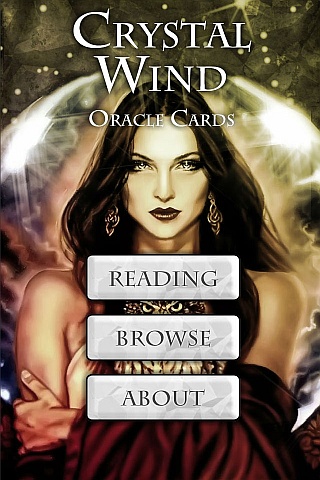 Cut Through The Illusions!
Available On

Spirit Animal Totem Of The Day!
Who is Online Now
We have 827 guests and no members online