Support crystalwind.ca with your donation and help spread spirituality and positivity.
Blessings!
Written by Dr. Schavi M. Ali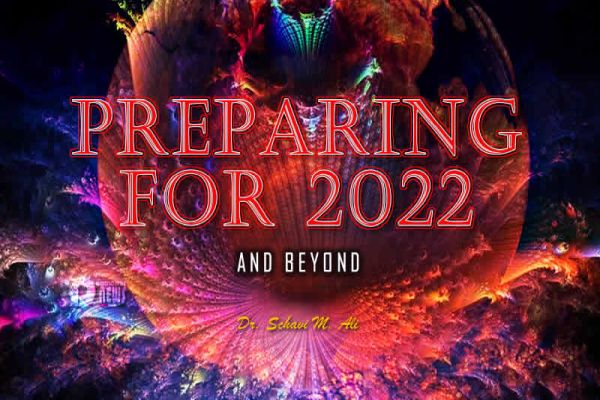 We are just a few days away from the Gregorian new year of "2022".
Earth/Gaia is moving through a stream of strong solar winds currently traveling at over 507 km/s (kilometers per second); solar flares are occurring in the mid-strength "C-Class" range; we have had another "M.1-Class" solar flare earlier this morning (EST) adding to the two which occurred several days ago; and the magnetosphere of our planet is dense and being pressured by the cosmic frequencies from the back side of the Sun.
As per usual, the inner core and outer field of our planet is stirred with potency.
Human collective consciousness continues to be like the game "Tug of War" with team players on both sides of political, sociological, philosophical, and medical debates.
Some people are in vast confusion and do not know what to believe or what to do to diminish anxiety and depression.
The year of "2022" will bring truths to the surface that will astound many.
It is the year of THE GREAT REVEAL.
Humanity will experience both personal and collective revelations which will alter their thinking, feeling, and behaving.
Some persons who have elevated to high levels of spiritual consciousness will receive further revelatory messages regarding how to proceed during the year.
Everyone, however, needs some aspect of healing and stabilization–minor or major—in order to navigate the future "2022" timeline and beyond when "Tug of War" will continue to be played.
It is best to prepare for the truth messages that will arise and for decisions to be made accordingly.
This involves self-nurturance and being in reception of the powerful SOURCE LIGHT that is constantly bathing us spiritually, mentally, emotionally, physically, transcendentally, and cosmically.
Most doctors, whether they are allopathic or naturopathic, agree that most health challenges begin with emotional stress states which are predicated upon lifestyle choices that cause particular thought patterns, feelings, and actions—many having begun in childhood.
However, while the Allopath will apply only technological diagnostic procedures, perform surgeries, and prescribe chemical medications, the Naturopath will suggest spiritual and natural therapies along with lifestyle changes.
Because SOURCE has gifted us with many sacred substances from Nature, now is the time in which to review them so that any medicines being taken can gradually be done away with completely.
Chemical substances change the cellular records such that they cannot regenerate or revitalize properly, and thus, cannot receive transformative, updating, health-giving LIGHT.
Like a closed door, chemical medicines block LIGHT and consequently do allow for the "re-birthing" process to occur, and subsequently the message of Yeshua Ha Messiah that "You must be born again" goes unheeded.
In other words, some people seem to be more comfortable in darkness.
For those who would like to work with the particular crystals and essential oils that heal the emotions, they are the following and can be worn or carried in a special pouch and periodically held and meditated with during the day.
The crystals are: AMBER (although this is actually a resin not a crystal), ROSE QUARTZ, MOONSTONE, GARNET, PINK TOURMALINE, GREEN TOURMALINE, GREEN AVENTURINE, PINK MANGANO CALCITE, and GREEN APATITE.
Notice that these are the colors of the fourth chakra—the "Anahata"–whose colors are pink and green. Any of these would make a beautiful prayer mala.
The essential oils which help with emotional healing are DAMASCUS ROSE, JASMINE, GARDENIA, LOTUS, ORANGE BLOSSOM, YLANG-YLANG, and SANDALWOOD.
Mantras for emotional healing are: "AHAM PREMA" ("I am Divine Love"), "AUM DEVHANTRE NAMAHA" ("Oh, Divine, I bow to the Celestial Physician" [This mantra can be employed for any type of healing]), "AUM NAMO KWAN SHI YIN PUSA" ("Oh, Divine, I bow to She who hears the cries of the world"), and "AUM APADAMAPA HATARAM DATARAM SARVA SAMPADAM LOKA BHI RAMAM SRI RAMA BHUYO BHUYO NAMAMYAHAM" ("Oh, Divine, Hail Most Merciful, Compassionate, Pleasing One, please bring Thy healing energies right here to the Earth, to the Earth!").
These are filled with the LIGHT of health, happiness, and wholeness.
In continuing the discussion on darkness, there are two types of darkness.
There is the kind which is sacred, and which houses a new baby in its mother's womb and which keeps the precious Pearl safe in the oyster shell and in which a plant or tree grows from the seeds planted in the womb of the Earth and from which dawn becomes aglow after the midnight and wee hours of sparkling stars and Moonlight.
This is the type of darkness that is the "Guru"— "Bringer of LIGHT from darkness".
In other words, the "Bringer of Knowledge from Lack of Knowledge".
Then there is the type of darkness that is like a wilderness—no energy, no life force, utter ignorance, immorality, disconnection from SOURCE LIGHT.
Some people talk about the concept of the "Dark Night of the Soul". This can never be, The Soul is the Higher Self—the Divine aspect.
It has consciousness, intellect, and immortality.
It contains knowledge and wisdom.
It is our intuitive understandings. It is our connection to SOURCE.
It can never experience the depressive darkness that many believe in, but people can disconnect from it if they so choose.
Therefore, undesired darkness is of the human lowered state of consciousness, not of the Soul's "Super-Consciousness".
Thus, let us do away with the phrase "Dark night of the Soul".
A person's spirit or life force can be filled with low and undesired darkness but not the Soul.
The problem with such persons is that they have disconnected from the GREAT SOUL—SOURCE.
Each day during "2022" but beginning now, allow a brightly gleaming LIGHT like a laser beam to extend from your third eye (the center of the forehead about an inch above the eyebrows—known as the ""Ajna" chakra in Sanskrit) out throughout our planet.
Then say: "We are blessed by SOURCE LIGHT!" Next, allow the LIGHT to bathe your entire physical vessel from your crown (the "Sahasrara" chakra) to below your feet, and say: I am blessed by SOURCE LIGHT"!
This simple ritual will invite re-connection to the Higher Self—the Soul—and thus, to SOURCE FREQUENCY.
First, however, prior to performing this ritual, pray to SOURCE and ask that any unconscious disharmony that you have attracted via thought, feeling, word, or deed be removed from your DNA and cellular records and your entire auric fields.
This may have to be done everyday throughout the course of "2022" as the "Tug of War" games continue as discussed above because you may find yourself being drawn into the "game" while not meaning to be "playing".
However, as you continue with the stated daily ritual, it will become easier and easier to be detached from the "games" and be attached or anchored only to SOURCE FREQUENCY.
This is not to say that you should not have compassion for others, but compassion does not mean going into the murky muddy waters with other people.
It does mean, however, releasing but praying for them.
It also does not mean refusing to speak up for yourself, when necessary, but this should be done so with intelligence.
Sometimes it will be best to remain silent.
A fire can only be stoked when there is kindling to stoke it.
Loud, angry, nervous accusations and debates cause problems in the nervous system.
Do not allow anyone to cause this.
They are probably filled with disharmony and need a battering ram and may have chosen you.
Do not "play" their dark "game". Anchor to the LIGHT.
Wear your sacred prayer malas or chant with your dhikr beads or pray with your rosaries.
Such holy items take-on vibrational frequencies the more that we employ them with mantras and/or prayers.
After a while, just holding them is calming and releases currents of healing. Anoint them periodically with Sandalwood or Frankincense oil to add spiritual ambiance to them and to keep their "Super-Consciousness" thriving.
Remember, everything has ENERGY (Life Force), FREQUENCY (oscillations or movements up and down, back and forth, per certain regular periods of time), and VIBRATION (oscillations or movements of life force or ENERGY).
Therefore, we are continually in the process of TRANSMISSION AND RECEPTION OF LIGHT AND SOUND—when we are connected to SOURCE.
We are two years away from when Pluto, which governs major transformations, moves into Aquarius in the Tropical Zodiac and into Capricorn in the Sidereal Zodiac in 2024.
To review these signs, Aquarius symbolizes group dynamics, detachment from unnecessary people and events, friendships, and technology, Capricorn represents governments, big business, organizational structures, the military, and can be emotionally cold.
Expect these characteristics to take "center stage" during the current "Tug of War". Anchoring to LIGHT will be VITAL! Pluto is now in Capricorn (Tropical Zodiac) and in Sagittarius (Sidereal Zodiac).
Sagittarius governs Higher Knowledge, foreign affairs, issues of justice, long-distance travel (literally and in the mind), and foresight—Plutonian transformations are occurring in all of these areas.
Uranus, the planet of revolution, upheaval, and sudden surprise happenings, is in Taurus (Tropical Zodiac) until April of 2026.
Taurus governs material concerns, finances, love, strength, loyalty, and sometimes unwise possessiveness.
It is of the earth element.
There will likely be changes in world currency, banking procedures, and powerful earthquakes and volcanic eruptions will transform land masses.
The quakes and volcanic upheavals which have already occurred, and which continue to do so, are introductions to the coming major "premier" of a new Earth.
Remember, we do not worship the planets and stars.
We respect them for their messages because they constitute the COSMIC HOLY BOOK.
Between now and Friday—New Year's Eve—gather the items that you need for wholeness in "2022".
Bless them according to your path.
Make use of them daily.
May we enter into the new year and move throughout the year with greater harmony as we listen to the DIVINE SYMPHONY—the SOURCE LIGHT that is cleansing and renewing all of creation.
In many ways, the "New Earth" has already arrived and is merely being refined.
According to individual levels of consciousness, we can begin to enjoy its entrance "on stage".
This will require, however, serious spiritual orientation, not wishful thinking.
Welcome to the year of THE GREAT REVEAL.
NAMASTE!
AS-SALAAM ALAIKUM!
SHALOM!
TASHI DELEK!
MERHOTEP, ANKH, UDJA, SENEB, NETER KA BA!


Disclosure News Italia
Source
© 2021 CrystalWind.ca. All rights reserved.
Disclaimer
We are in compliance with, "Copyright Disclaimer Under Section 107 of the Copyright Act 1976, allowance is made for "fair use" for purposes such as criticism, comment, news reporting, teaching, scholarship, and research. Fair use is a use permitted by copyright statute that might otherwise be infringing. Non-profit, educational or personal use tips the balance in favor of fair use."
All rights reserved go to their respective holders. We do not own the intellectual property shown on this website, the respective holders own that privilege unless stated otherwise.
We do not endorse any opinions expressed on the CrystalWind.ca website. We do not support, represent or guarantee the completeness, truthfulness, accuracy, or reliability of any content or communications posted on CrystalWind.ca.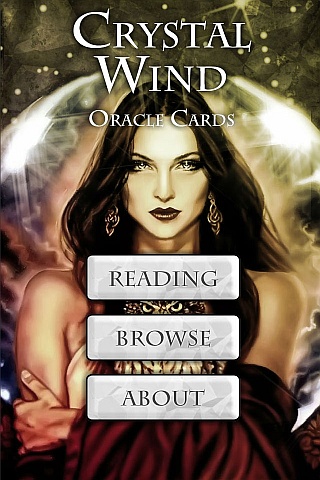 Cut Through The Illusions!
Available On

Spirit Animal Totem Of The Day!
Who is Online Now
We have 843 guests and no members online