Category: Ann & The Angels Written by Ann Albers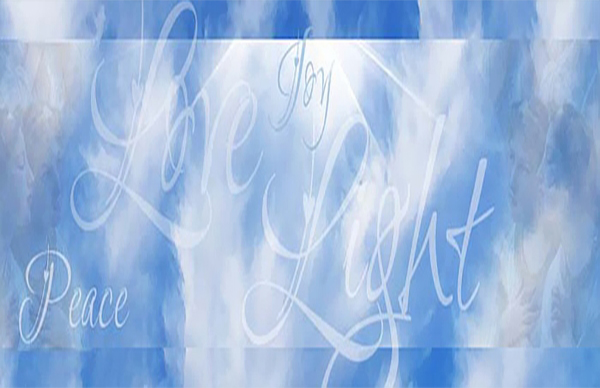 My dear friends, we love you so very much,
You are all so very precious and so important to this world. You are the lights on the tree, the candle in the menorah, and the rays of hope that shine brightly in a world where so many beautiful souls are frozen in fear. Your light, your hope, your love, the present of your Presence, and the gift of your positive expectations are the most important things you can share with humanity during your holiday season.
Give yourself a little gift right now. Take a moment, and look deeply at your immediate surroundings to center yourself in this present moment. Breathe as if you could breathe your spirit into your body, just as a hand would slip perfectly into a glove. Now, no matter what your life looks like, no matter what the world looks like, imagine yourself in a life and a world that you love. What would your life look like? Where would you live? What would you do? What would be different upon your earth? Take time to immerse yourself in this fantasy – in a possible future that you, in this moment, are empowering with your focused attention.
Anytime you have a few moments, pause. Center yourself in the moment. Breathe your spirit all the way into your body, slipping in all the way down to your fingers and toes. Then, fully anchored in the present, dream up a beautiful future. Dream of a reality in which your life is filled with love. Dream of a world where there is respect for all beliefs and opinions. Dream of a human race that cares about your Mother Earth. Imagine people hugging, celebrating, holding hands, working on cooperative projects, glowing with health, and honoring one another's differences. Dream about the most amazing life you could be living.
Every time you allow yourself to focus with love on this wonderful future, you give yourself and the world the gift of empowering the essence of that reality. Every time you allow yourself to dream with joy – without reservation, and without worrying about the how or the why or the when – in those moments, you are giving the gift of a beautiful future to yourself and your world.
Allow yourself this year, to experience your holidays through the eyes of a child. Allow yourself to dream of the best possible future, as a child dreams of the presents they will receive during the holidays. Allow yourself to look beyond your pandemic, your vaccines, your politics, your disagreements, your fears and frustrations, and dream of the things that you share as human beings. You all want love. You all want a sense of purpose. You all want health. You all want to feel safe. You all want freedom. You all want mother earth to share her resources for generations to come. Empower that future with your anticipation. Empower your present with your joy. Right here and now you have the power to create a better world. You have the power to empower love.
The rest of the world may take a while to catch up with your visions, nonetheless, the more of you that dare to imagine a kinder world, the quicker that reality will manifest around you. Even sooner, you will manifest a kinder life for yourself, and a life that you love.
God Bless You! We love you so very much.
-- The Angels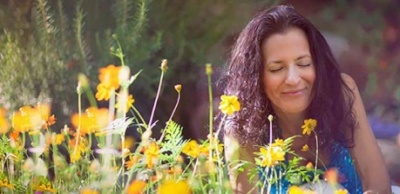 Message from Ann
Hi Everyone,
Every day as I pray I imagine my prayers already answered. I imagine people who are sick glowing with health. I imagine a world where we hug, laugh, gather, travel, and celebrate our freedoms. I imagine a world where we take responsibility for our lives, our health, our happiness, and our own minds. I dream of a world filled with love and joy, and a world in which we love, respect, and honor our earth and one another.
It may be awhile before that world comes to pass. Next year might be a bit of a wild ride – an adventure in exploring what constitutes real freedoms, and how we can ensure our well-being as a human race. There will be widely divergent opinions on these topics and we'll be tasked to express our views without attacking one another, to harness the power of our minds to avoid engaging in lower energies, and to live our lives in the present moment, no matter what is going on around us. It will also be a year of massive evolution, growth as a species, and eventually moving beyond a pandemic that has persisted because we've given it far more attention than it deserves.
I haven't let the panic about the pandemic spoil my holidays. I've just tuned out the world's bad news and proceeded with my joy. Of course there are differences this year. I haven't had the large gatherings that have become tradition over the years, and I didn't get to see my family in person at all. Different however, isn't bad. It just offers new opportunities.
I took advantage of the quiet time to experiment with a turkey roaster I've been meaning to try. It was a delicious experiment! I've been baking, gifting, crafting, and spreading love to the service people who support me all year. I've been spending more hours than ever before talking with my family each week, and time reconnecting with friends I'm lucky to have, who have understood my commitment to my calling all these years. I've spent blissful time in precious silence connecting with the Divine and dreaming a better world into being.
The more I focus on the thoughts of beautiful realities the more they start to find their way into my life. All summer I imagined a world of unmasked people smiling with joy. In October I spent three beautiful weekends hiking up north where polite, smiling people enjoyed nature together. In the midst of riots I imagined a world filled with peace and respect for all races, and now as I watch holiday programs and see commercials with all ethnicities and preferences portrayed, I cry with joy that the world is coming to its senses and realizing that we're not all plain vanilla and we are all beautiful.
I dream of a world beyond pandemics. I dream of a world where we get to choose what goes in our bodies. I dream of a world where we realize that caring for our well-being is just as important as finding cures for our illnesses. I dream of a world where live and let live, where we honor our own path and allow others to honor theirs. I dream of a world where we cherish, respect, and work in harmony with our mother earth.
It will take time for these things to come to pass. Some of them may not occur during our lifetimes, and yet with our energy we set the wheels in motion for the future. We give the gift of our love and energy to those that come after us. We will also experience in our own personal sphere, the essence of all that we can truly embody and embrace with our energy right now.
As we take time in silence to dream, we truly give ourselves the gift of the energies we emanate. We enjoy the good vibes in the here and now before the results of them actually show up in our future. Those good feelings – whatever love looks and feels like to you – are the most wonderful gift of all, and one we can give ourselves all year long.
---
Here are a few pointers to help you create a magical future as you dream in the here and now:
1. For each complaint, imagine the best possible outcome
The angels once said that our purpose and passion lie on the flip side of our worst complaints. If your biggest complaint animal abuse you might have a calling working to assist animals. If your biggest pain is watching people starve, you might have a calling to help feed others. If you hate seeing people act like victims, you might have a calling to help empower others. If you can't stand a cold and clinical reality you might have a passion to create art, music, or something that reminds people of the higher vibrations.
Whatever bothers you the most, imagine of the opposite. Imagine the best solution. Imagine a life and a world in which your complaint is gone, resolved in a beautiful and wonderful way.
2. Imagine the most amazing world you can
Take time to day-dream. Take time to imagine the best possible life and world that you can. Be "unrealistic." Be honest about what you'd truly like to see and experience. What would you like in your life? What would you love in the world? Dream of it. Feel it. Empower it with your attention.
3. Ask yourself, "Who would I be without my complaints?"
Imagine a life where you have no complaints, no problems, no challenges. Who would you be? What would you focus on?
We can grow through our desire to expand or we can grow because circumstances are challenging and motivate us to grow. Life can pull us with pleasure or push us with pain. Imagine a life in which you are pulled to grow by desiring greater joy, greater good, and greater expansion. Imagine a life fueled by passion, not problems.
---
While it might seem airy-fairy in a 3D paradigm, to dream up better realities, in the 5D reality it is our attention and energy that tune us into these futures. It is the easiest thing in one way to dream up new realities, and yet the hardest because we are so immersed in the 3D notion that effort is more important than energy.
Perhaps this year we can gift ourselves a different reality and dream kinder worlds into being. Happy holidays!
I love you all!
Ann
Ann Albers and The Angels
Please feel free to share any of my messages or posts. The only thing I ask is a small note: ©Ann Albers, www.VisionsofHeaven.com
Reprinted with permission from Ann Albers on crystalwind.ca. All rights reserved.
Source Here
---
CrystalWind.ca is free to access and use.
Please support us with a small gift of $11.11 or $22.22 or $33.33.
Spirit Animal Totem Of The Day!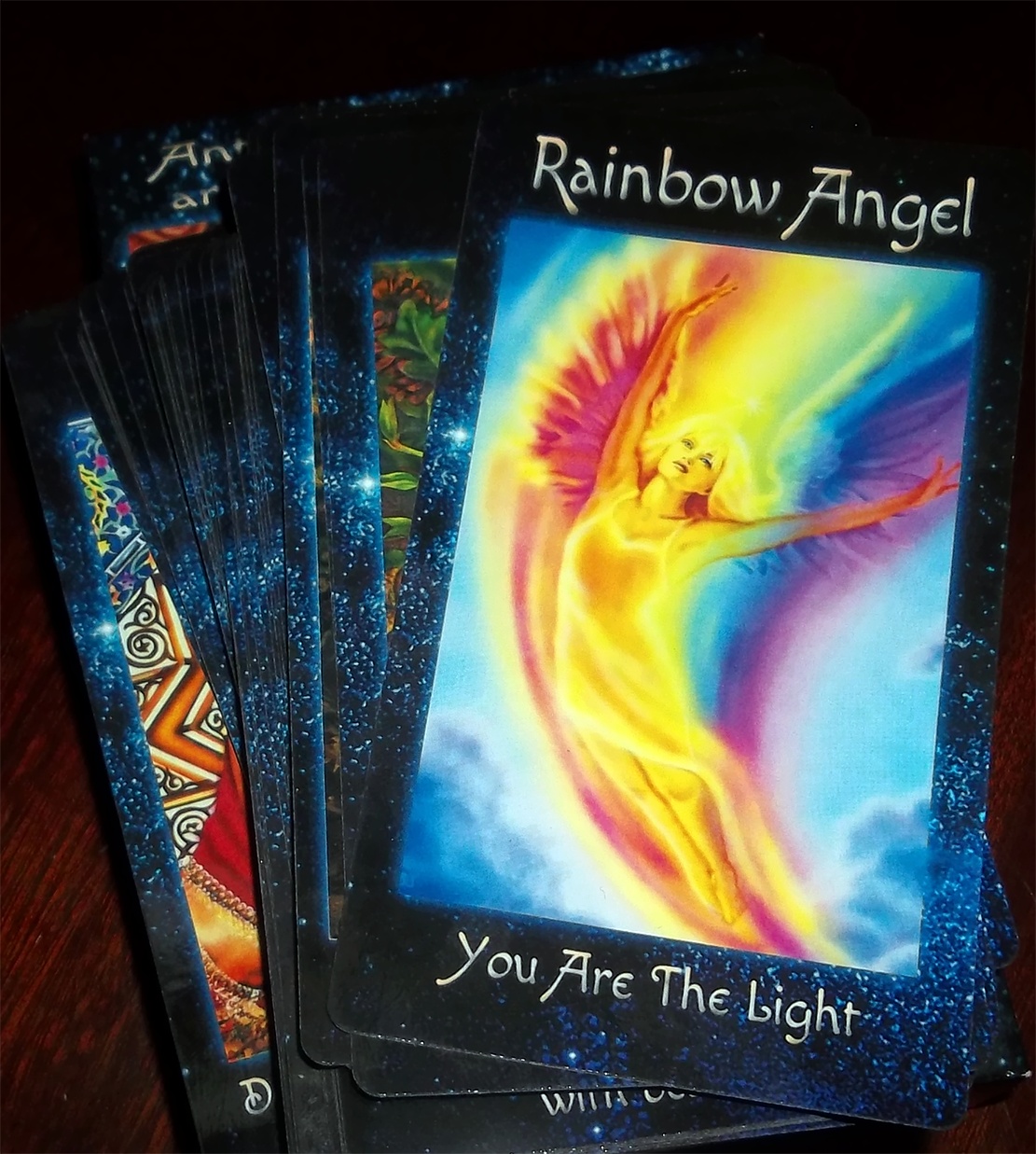 The Crystal Wind Oracle
Myth & Magic Card Deck!
Details Here!
NEW Expanded
Printed & Boxed!
Now with 58 cards!
Who is Online Now
We have 1781 guests and no members online