Category: Ann & The Angels Written by Ann Albers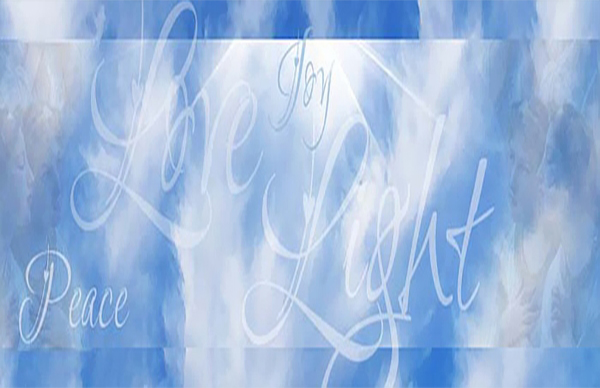 My dear friends, we love you so very much,
Your prayers are working. Your simple acts of kindness are rippling outward. You are changing history. As your earth experiences a chance to go backward into fear and conflict, or forwards into a brighter future, you – with your commitment to love, peace, prayer, and kindness – are part of a rising tide of love. Right now upon your earth, being loving and being at peace is a purpose beyond any personal purpose. It is more important than what you accomplish or whether you accomplish anything at all. Loving is your soul's career!
This is your chance to shine. With your commitment to being the most loving beings you can be, you are strengthening the field of love around your planet. You are withdrawing energy from the vibrations of war. You are helping to keep the balance upon your earth.
Every time you refuse to be baited into an argument, you choose peace and refuse war. Every time you pray for someone who is spiteful, mean-spirited, or angry, you rise above the vibrations of war into the truth of your love. Every time you choose not to criticize yourselves, you form a peace treaty with your soul. You dear ones, are doing the light work you came to do. Your fifth-dimensional solution (emanating a peaceful and loving energy) is shifting the outcome of your very real 3rd-dimensional world challenges. You are making a difference.
Refuse to bully yourselves into doing things you don't have the energy or motivation to do right now – far better to nap in peace than labor under duress. Refuse to make war between the various factions within you. Stop arguing with yourself and instead listen to your heart. Sit with us and receive our love regularly, knowing that as you receive you become vibrational doorways for our love to flow into your 3rd-dimensional reality.
If you could see yourselves as we do, you would see "armies of angels," courageously choosing peace, love, and harmony even while there are those who seek to inspire anger, war, and chaos. You would see your world coming together in an outpouring of compassion for total strangers caught in a conflict that is not one of their own choosing. If you could see yourselves as we do, you would see beautiful, light-filled beings, changing the course of your history.
Destiny is what you create with your vibration in the present moment, and as we read the predominant vibrations emanating from the human race, we see a peaceful, cooperative, and loving destiny for your planet.
Have patience, dear ones. Keep praying. Continue to choose love. Do what you are inspired to do, knowing that every act of kindness counts. You count. You matter. Your every thought, word, and deed sends vibrational ripples out into the cosmos, and together you are creating a much kinder future for yourselves and your earth than that which a sad few would have you believe in.
Your love is a blanket surrounding the lost, lonely, and scared who want to spread their pain. Your love is a warmth melting icy hearts. Your love is an inspiration to others, motivating them to be kinder in their own lives. Your loving actions catalyze others to stand up and do what they can. Your love is a more powerful force than any weapon upon your earth for in love you are channels for the power that creates worlds – and that creative, magnificent power is and always will create, only love.
God Bless You! We love you so very much.
-- The Angels
---
Message from Ann...
Hi Everyone,
I don't read the news often but when I do I feel the angels are there with me sharing their beautiful outlook on even the most dismal of stories...
The news - The war is causing food shortages in already impoverished countries.
The angels - You will find alternative food sources and come together to help one another. More crops will be grown locally in some impoverished countries, providing food, jobs, income, and pride.
The news - The war is causing fuel shortages.
The angels - Never before has the wold felt such a focused intention to discover and develop alternative clean energy sources, locally sourced to help communities manage their own power, both literally and metaphorically.
The news - Innocent people are dying, living in shelters, and fleeing for their lives.
The angels - We are welcoming home beautiful souls who have done their work on earth and are ready to expand back into their greater being. We are guiding those still at risk. Countless nations, groups, and individuals are offering their hearts, homes, resources, and prayers to assist those in need. The horrors of war are inspiring millions to choose peace. Never before has your planet come together in such a unified desire to assist.
It doesn't matter what situation I look at, nor how dire or dismal it seems. The angels always see the light emerging. They are aware of the horrors and atrocities being committed. They have great compassion. They try to guide people away from pain and towards joy. They see it all, but as they observe the angry ripples on the surface of this ocean of love we all live within, they also see the beautiful depths of love attempting to surface within each interaction.
We see people fleeing their homes. They see people a the train stations holding up signs with stick figures, welcoming strangers into their hearts. We see people cut off from basic supplies. They see people hosting bake sales to support charities to feed them. We see people being forced to fight wars that they didn't ask for. They see souls banding together to care for each other.
The angels see love emerging, or attempting to emerge, beneath the surface of nearly every human interaction. Sometimes it surfaces in incredible acts of kindness. Sometimes it comes out awkwardly in fits and spurts of anger. Sometimes this love is sadly blocked, but nonetheless, it is always trying to emerge.
A friend bought me a candle for Ukraine and I looked up the maker to say, "thank you." This incredible woman in Texas told me how her candle sales have raised several hundred dollars for Sunflower of Peace, an organization sending medical supplies to Ukraine. She also personally hosted 2 community garage sales with a Ukrainian family so they could send hundreds more to an orphanage in Ukraine. Love is emerging through this beautiful heart on fire with compassion, inspiring many others and touching the lives of those she will never meet.
I was praying for the animals left behind and the angels lovingly guided me to a story about a 32 years old Polish vet, Jakub Kotowicz, who re-entered the war-torn territory and risked his own life to save over 200 animals. He is caring for them in his veterinary clinic, inspiring others to donate and help more. Love is emerging amidst the rubble in the heart of this one brave man who is inspiring many.
We see children and mothers who have to leave their homes, husbands, and fathers but once again, love emerges. Refugee women were greeted with roses on International Women's day. Amazing souls in Denmark put together a book in record time and printed hundreds of copies to give to the children coming into their country to welcome them and make them feel at home. Love is emerging, soothing pains, healing hearts, and reminding people that we're one human family.
The angels never stop seeing and guiding me to see love emerging in any and every situation. When I see the horror in the world, I am reminded to look for the good. When I make a "mistake," I am reminded to have compassion for myself as a growing human being. When someone sent a barrage of hatred at me in the past, the angels reminded me that this soul was in pain, and lashing out at me was the only way they knew to try to love themselves. It allowed me to have compassion instead of reacting in anger. When I agonized over friends or family in a difficult situation, the angels pointed out their brave efforts to grow. They don't ignore the pain, suffering, and darkness, but they see beneath it, as the love always and forevermore attemps to emerge.
I once taught a class in which we examined the love beneath all the so-called negative emotions. A mother who was enraged at her child discovered that she loved him so much that she was angry and frustrated that she couldn't find a way to reach him. A woman hurt and angry at her abusive ex-spouse realized she was trying to love herself more and give herself permission to move on into a kinder reality. The anger was a force propelling her forward since she didn't yet feel worthy of this. A woman who was jealous of a co-worker discovered that she was trying to find the self-worth to create what she wanted in her own life.
In every case, in situations where people usually judge themselves, they were able to discover the love beneath the negativity. An incredible shift happened when they did - they started to see themselves, and others, as the beautiful beings they were, all striving to find love emerging.
So as you look at the world and all the heartbreaking stories, don't forget to look for love emerging, because it is emerging in countless ways.
---
Here are a few tips to help you bear witness to, and thus empower, love emerging...
1. Look for light in the darkness
Bad news is presented to us on a daily basis. It gets ratings and attention. Drama, death, destruction, fear, anger, and atrocities are addictive. Our brains like the chemical release that intense emotions offer.
It is far better and kinder to the soul, however, to acknowledge the bad news, then to quickly look for the love emerging within these situations. How are people helping those less fortunate? How are people coming together as a result of the bad news? How are we waking up to a kinder way to be? What are you inspired to do or be? If you really practice looking for the love emerging you'll start to see it catalyzed even by the worst situations.
2. Notice and acknowledge simple acts of love all around you
Look for kindness and you will find it everywhere. Acknowledge it when you do. Google, "Children doing good" or "stories of random acts of kindness" and you'll find tons of stories of people doing good. Walk into a grocery store or local business and watch for people being kind to one another.
Notice and acknowledge people who are doing good in the world. When you tell a mother in the grocery store that you admire how she is being with her kids, you fan the flames of love. When you write to a stranger you read about who is doing good in the world and tell them how they inspired you, you may be the one who keeps a loving soul going. Tell someone in your family or a friend how their love has helped you be a better person. Look for love everywhere. Seek it. See it. Acknowledge it where you find it.
3. Make Love Lists
When something bothers you, as quickly as you can, write down as many ways that you can see love trying to emerge from the situation.
For example, suppose someone wastes your time and you're late for a commitment.... Love is emerging because...
I'm more strongly feeling my desire to be on time
I realy want to go where I'm going
I want to create mutually satisfying interactions
The other person was just trying to love themselves
I can learn better boundaries...
And so on. If you do this often you'll cultivate a habit of seeking and seeing opportunities for love to emerge.
4. Extra credit :) Find the love beneath the unpleasant emotions
When you feel upset, ask yourself, "How is love trying to emerge beneath this negative emotion? You can journal, stream of consciousness, with the intent to allow the love to emerge. For example, you might say "I am angry because innocent people are dying. I am angry because it isn't fair. I am angry because deep down in my soul I know we should be kind to each other. I am angry because I want a kinder world. Yes! I want a kinder world. I can be kind. I can allow love to flow. I can do my part." Suddenly the love emerging becomes stronger than the anger. Suddenly the desire to be kind becomes great than the feelings of victimization. Suddenly we feel more like our true selves.
---
It is easy to look at the world's pain and feel that things are really bad, but if we manage to seek and see the love emerging from beneath it, we become part of the vibrational solution. We become more hopeful, more kind, and more loving beings. We are inspired to do our part whatever that might be, and we become the open channels through which love can emerge and change our world.
Have a beautiful week... and look for the love!
Ann
Credit
Ann Albers and The Angels
Please feel free to share any of my messages or posts. The only thing I ask is a small note: ©Ann Albers, www.VisionsofHeaven.com
Reprinted with permission from Ann Albers on crystalwind.ca. All rights reserved.
Source Here
© 2022 crystalwind.ca. All rights reserved.
---
CrystalWind.ca is free to access and use.
Please support us with a small gift of $11.11 or $22.22 or $33.33.
Spirit Animal Totem Of The Day!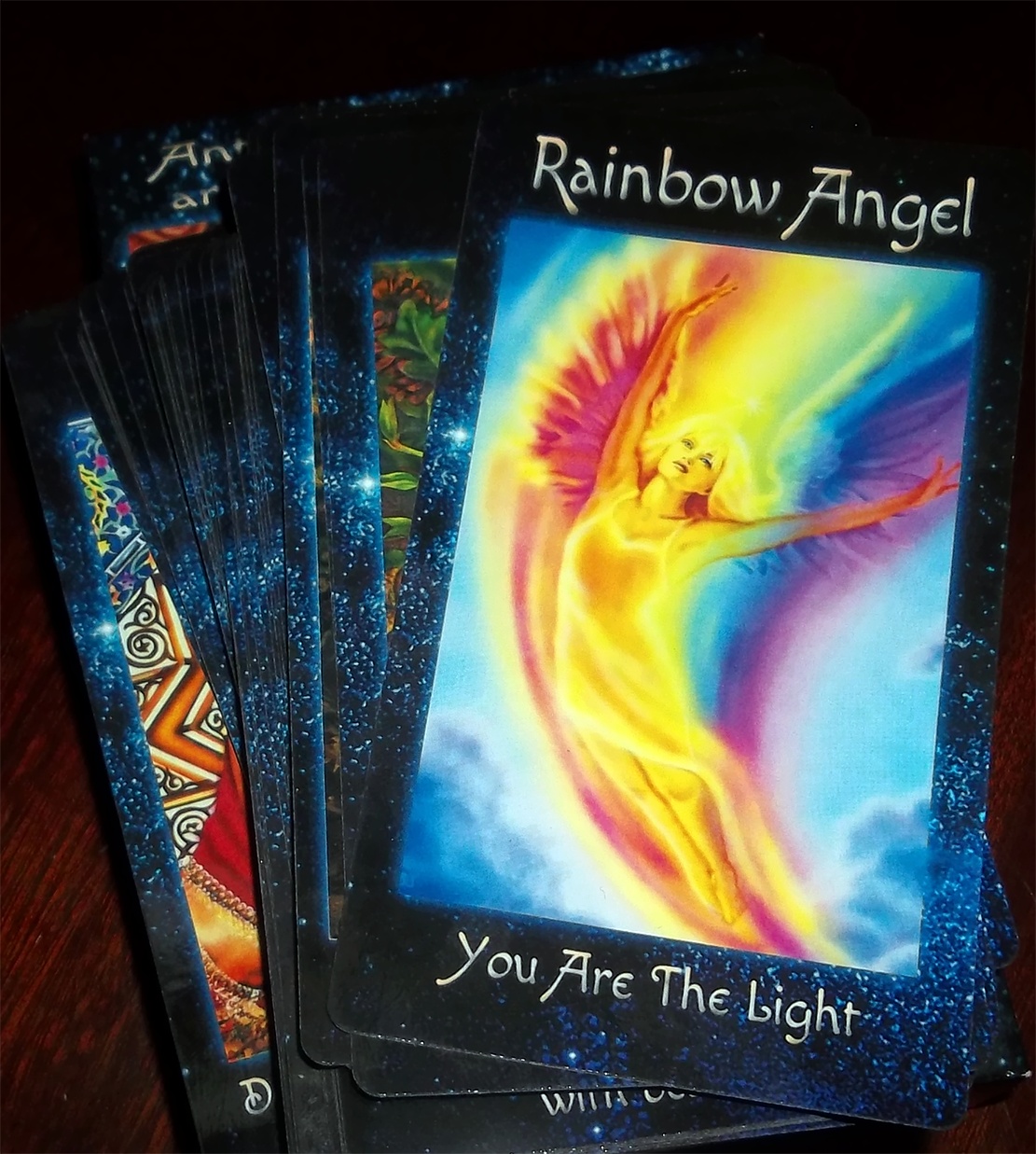 The Crystal Wind Oracle
Myth & Magic Card Deck!
Details Here!
NEW Expanded
Printed & Boxed!
Now with 58 cards!
Who is Online Now
We have 1261 guests and no members online