Category: Ann & The Angels Written by Ann Albers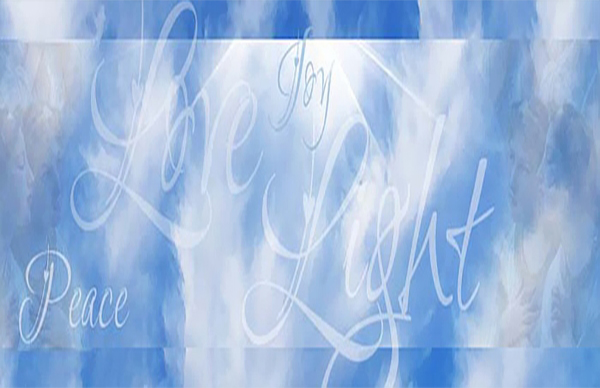 My dear friends, we love you so very much,
Twinkle twinkle little stars...This is how we see you, dear ones - each one of you with a beautiful heart, a beautiful light, and a beautiful ability to be the light in the darkness. You have the ability to share kindness when others are impatient. You have the ability to offer a warm smile to a stranger. You have the ability to listen to someone who is upset, with compassion and non-judgment. You have the ability to pray for peace in the hearts of those who want war.
Your light is the most precious resource you have. In truth the Light that you are views you as a most precious one within the great Oneness. You can bring this Light into any situation, in even the smallest of ways, and in so doing you become an open window for God's love to flow into the world.
With a simple kindness, you reveal the heart of God to one in need of believing in something good. With a simple loving word, you allow Divine love to flow through you. With a simple prayer dear ones, you allow the Divine to reach someone through your human presence, who might otherwise not be open to connecting directly. With every simple kind and loving act, you become the hands, the eyes, the mouth, and the heart of God in this world of form.
You can shine your light by picking up a piece of trash and throwing it into the wastebasket. You can lovingly arrange your home. You can bless someone you'd normally curse and ask that they be uplifted. You can put out a little seed for the birds, or donate to a charity you believe in. Whether your deeds are great or small a simple pure act of love, coming from your heart, even if it is a moment of pure admiration for the tree outside your back window, makes you an open conduit for the love that creates worlds to reveal itself in your world...
... and each time you allow this love to flow through you in to your world it is like the most perfect note sounding – a note that will resonate with the truth in all human hearts, and a note that cannot be unsung. It may be your simple kind and loving act that ripples outward vibrationally to touch the heart of one who is about to give up.
Your love and kindness bless others dear ones, but it blesses you first. As you open to allowing the Love that sources you to flow into the world – even in the smallest of ways – it must flow through you. A pure act or thought or deed of love, in the smallest of ways, opens your heart, relaxes your body, changes your chemistry, and helps you feel like the best version of yourself. As you admire that tree outside your window, you bless yourself. As you arrange your dinner table with love and anticipation of sharing a meal with loved ones or simply eating a meal by yourself, you bless yourself. As you allow a person in a hurry to go in front of you in line, you bless yourself. As you honor your own heart and take care of your own needs you bless yourself.
Love need not look a certain way. You will know it when you feel it because it simply feels good. You pet the cat or the dog and admire them and you feel good. You take care of your body and listen to your own heart and you feel good. You sign a card with a greeting that you truly mean and think of the receiver with love and you feel good.
The act does not make the love. The authenticity behind it does. If you give with sincerity that is loving. If you give from duty, that is not. If you compliment someone because the admiration arises naturally within you or the desire to brighten their day, that is love. If you do it to get something in return, that is not. If you feed the birds or the poor because you love to share, that is love. If you do it because "no one else will" that is not loving to yourself or them.
Dear ones, real love arises naturally from within, and if sharing love with others does not arise naturally, it is time to tend to your own light and lovingly care for yourself more. Refill your well, so to speak. Give to yourself first. Rest more. Pay your own bills and put money in your own savings before you share. When you feel it is hard to love others, you are "running on empty" and it is time to love yourself. There is, after all, no greater merit in loving others vs. loving self. In reality, you are simply allowing Divine love to flow into the field in which you all exist, in your world of form. Love is love, dear friends, no matter who it flows to. Start with yourselves. That twinkling star can only shine in the heavens because it has connected with the light within.
You are the twinkling start upon your earth dear ones. Tend to your own light. Love yourself first by caring about your own well-being, your own feelings, your own finances, your own homes, and your own lives. Then from this place of fullness, you will naturally shine the light of love upon other beings and things, allowing yourself to be a conduit for the light that came once upon a time in a manger and burned in the lamp – the light that lives in every human heart, waiting to be born, to be shined in this world.
God Bless You! We love you so very much.
-- The Angels
---
Message from Ann...
Hi Everyone,
I want to thank so many of you who wrote me last week with your kind and beautiful hearts. Soon after my Facebook account was hacked my computer crashed, so if I didn't respond, please know your words and your hearts touched me deeply.
I realized quickly that my electronics were sending me a message I had been ignoring. It was time for a little more self-care and less time on the computer. My fingers have been freezing up painfully the past few weeks, from all the typing but I was stubbornly tenacious. When the computer crashed, however, I got the memo!
As a result, I'm temporarily off facebook till I get guidance from spirit about how and when to get back on. I'm temporarily not committed to doing daily inspirations on Instagram, after all since I can't pre-schedule Instagram without Facebook. So my posts will go up when spirit moves me and when I have time, for the time being. I couldn't answer hundreds of emails that I filed last weekend because they were on the computer in the shop, so I ended up resting my body a bit more. Rather than feeling sorry for myself, I chose to love myself, my life, and others despite all the challenges, and as a result, I kept myself in a good vibe and I feel blessed.
Since I was not able to answer the hundreds of emails that were on the computer in the shop, I chose to love making and wrapping presents in the evening. Since I can't easily queue up my social media I'm spending more time in silent prayer and Presence for all of you and the world. When I had to haul my large, heavy computer into the shop I chose to be upbeat and cheerful and the wonderful guys who work there took great care of me.
I trust life as it unfolds before me. I trust that if I stay in a vibration of love, all will work out well. I trust that the Divine loves me enough to honor my own desires and to do so in a way that still benefits the world... since that is a huge desire of mine too.
Love feels better. Love makes me feel like the real me... and after years of working with angels, I've really integrated the knowing that loving the world includes loving myself. Love heals the body, uplifts the soul, and fixes all of life's problems whether obviously or energetically.
Love doesn't always look the way we think it should. When the computer was in the shop I stayed up "too" late doing my crafts since creativity fuels my spirit. I may have bags under my eyes but as the saying goes, "I'm too inspired to be tired!" I "should" have stayed home tonight to write the newsletter and get to bed early but instead, I chose to go to a gathering where I received wonderful energy, ran into delightful souls, and, as well, one of my favorite three-year-olds. The little angel came up to me, looked at me seriously, and then informed me that her older brother who left the planet before she was born was "right there with us." Then after some typical three-year-old romping and play, she stood still, stared in my eyes, and drew me into the gaze energy! Talk about love on legs! I'm still too inspired to be tired!
In 3D, small acts of love might seem insignificant. In the 5D understandings you realize that any act of love will raise your vibe, plug you into streams of grace, goodness, and guidance, and leave a beautiful, expanding ripple of love on the earth. Not small... and best of all it feels good.
---
Here are a few pointers on how to flow authentic love in your life...
1. Embrace a Vibration of Appreciation
Every time you take the time to appreciate anyone or anything you are in an extremely high vibration, aligned with the Divine, and allowing goodness into your life. So when you feel rushed, stressed, or unpleasant, take an appreciation break. Stop. Look around. Take time to truly appreciate three things or people in your life. Flow that love and appreciation as abundantly as if you were appreciating a lover. Life is loving you. Love it back with your appreciation
2. Let Love flow through your Words
I learned growing up that it is often best to say nothing if you can't say something kind or at least kindly. Good wisdom. What I didn't learn is that it IS good to speak up when you have something kind to say. I tell customer service reps on the phone how much I appreciate them or compliment them on their kindness, wisdom, or how they handled my problem. I share my heart when I admire something about someone while running errands. I tell service professionals how much I appreciate them when I run into them – the mailman, the delivery folks, you name it.
When you let love flow through your words, the receiver feels blessed, and you feel your best.
3. Be authentic
Don't do things that look like love but feel like an obligation. Do things that feel like love and skip the rest, or find a loving way to do it. People sense your authenticity and respond well to real love as long as they don't have worthiness issues. People also sense if you're doing something out of duty, pity, or your own need to be needed. That rarely feels as loving to the receiver, as an authentically loving act.
---
Any love is the one love. As the angels who come through phenomenal trance medium, Summer Bacon, "Ann we don't care if you love a man, a chair, or a squirrel. There is only one love and as you flow it towards anything, you flow it out for everything." Life-changing words really!
Have a beautiful week and let it flow, let it flow, let it flow :)
Ann
Ann Albers and The Angels
Please feel free to share any of my messages or posts. The only thing I ask is a small note: ©Ann Albers, www.VisionsofHeaven.com
Reprinted with permission from Ann Albers on crystalwind.ca. All rights reserved.
Source Here
---
CrystalWind.ca is free to access and use.
Please support us with a small gift of $11.11 or $22.22 or $33.33.
Spirit Animal Totem Of The Day!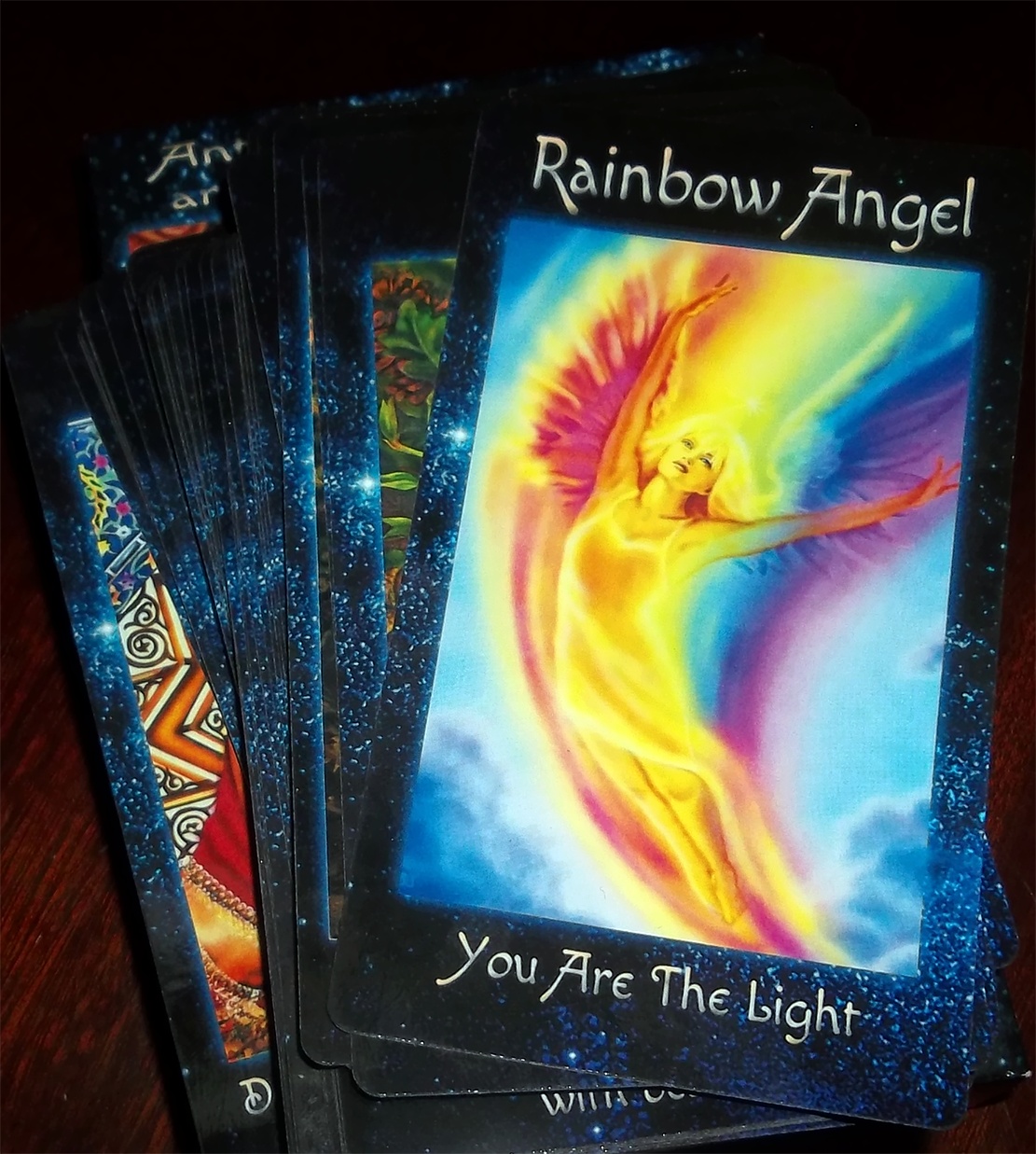 The Crystal Wind Oracle
Myth & Magic Card Deck!
Details Here!
NEW Expanded
Printed & Boxed!
Now with 58 cards!
Who is Online Now
We have 1096 guests and no members online