Category: Angel Whisperings Views: 11465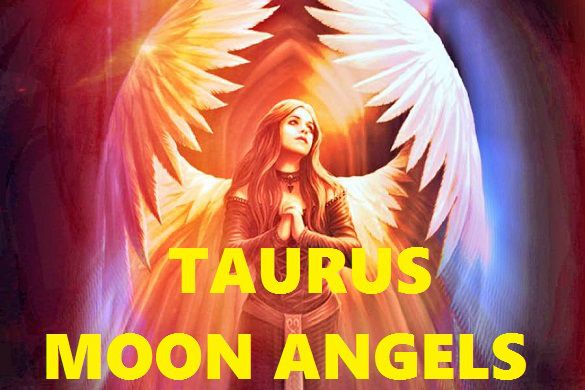 Dear Friends,
tomorrow our collective awakening process into the Golden Age of Aquarius will be supported by the energetic impact of the Taurus Full Moon! Take a moment to rest, to breath and to celebrate the family and friends that are surrounding you. The Taurus sign is ruled by the planet Venus the planet of love and for the Taurus's earthly character is inviting us to enjoy the love we have. You can find guidance for the coming days from the Angelic Realms, that have send us their help in the vibrations of number sequences.
Here are the Angelic Numbers most vivid right now:
Angel Number 0909:
This number combination talks to us of energetic, emotional and mental renewal, and the blessings of new beginnings!!! It is a number that enforces the development of our divine motherly heart. The burning force of unconditional love, within the gazing heart of Mother Mary. Our chance to turn our own heart into the sacred home of the divine Threefold Flame!! A completion is achieved, a circle has closed, and our consciousness is from now on altered in awareness.
Love is the Divine Mother's arms; when those arms are spread, every Soul falls Into them.
Hazrat Inayat Khan

Threefold Flame Prayer:
Divine Light
into your hands I commend my spirit.
Mighty I AM Presence my Holy Christ Self,
power of the blue-lightening angels,
lead me to the Temple of Illumination of God and Goddess Meru.

Escort me, instruct me,
guide and protect me.
I pray to the inner fire of illumination,
to inflame my devotion for service to the divine plan,
and for all life on earth.
Angel Number 1010:
The combination of the Angel Number 1010 is an invitation to pay even closer attention to the messages of our intuition; to the information of our sensory self and the vibrations we experience from others. The influence of the number zero in this mix is telling us about a new seed that is sprouting into manifestation now. The angels let us know that we are perfectly prepared to manifest new relationships based on the blossoming paradigms for the Golden Age of Aquarius. The number sequence 1010 resonates with the vibration of the number two, which is helping us to understand profounder and more balanced levels of co-creation with other human beings, the universal forces and between our higher heart and our mind. It's a message that we are supported to follow our personal soul path and divine mission with all the passion of our heart, while taking the needs of our beloved ones and the whole world into consideration in our decisions.
We all woke up this morning and we had with it the amazing return of our conscious mind. We recovered minds with a complete sense of self and a complete sense of our own existence — yet we hardly ever pause to consider this wonder.
António R. Damásio

Jesus Christ knew he was God. So wake up and find out eventually who you really are. In our culture, of course, they'll say you're crazy and you're blasphemous, and they'll either put you in jail or in a nut house (which is pretty much the same thing). However if you wake up in India and tell your friends and relations, 'My goodness, I've just discovered that I'm God,' they'll laugh and say, 'Oh, congratulations, at last you found out'.
Alan W. Watts

Our bodies have five senses: touch, smell, taste, sight, hearing. But not to be overlooked are the senses of our souls: intuition, peace, foresight, trust, empathy. The differences between people lie in their use of these senses; most people don't know anything about the inner senses while a few people rely on them just as they rely on their physical senses, and in fact probably even more.
C. JoyBell C.
Angel Number 2222:
Angel Number 2222 is a particularly powerful and intense number sequence, for caring the quadruple impact of the same number. In this moment of development on our wonderful planet, this completed, harmonious and especially balanced number, is a wake-up call to clearly act on the laws for a manifested brotherhood of man. Its a call for just behavior between human beings as well as all other realms of existence, and justice for the pain we have created in the past. The number combination 2222 is resonating with the number 8, a vibration of personal power and the wisdom we developed in applying our abilities in daily life. In the cross of life, the number sequence 2222 represents the center of our heart to each of the direction points, and back to our selves. The angels now encourage us in finding balance, unconditional love and respect for all beings, by experiencing all lines of this sacred geometry of life.
I have defended democracy, human rights, and brotherhood between peoples. And I'll keep doing so for as long as I live.
Leyla Zana

Tolerance implies no lack of commitment to one's own beliefs. Rather it condemns the oppression or persecution of others.
John F. Kennedy

I tried to discover, in the rumor of forests and waves, words that other men could not hear, and I pricked up my ears to listen to the revelation of their harmony.
Gustave Flaubert

Working hard for something we don't care about is called stress: Working hard for something we love is called passion.
Simon Sinek
Dear Ones, the Taurus energy field is always a good time to enjoy the material side of life and all the blessings it brings to the fullest. Its a time of grounding and celebrating our physical body and I hope that is what you are all experiencing right now! May you be blessed with hearing your divine guidance and enjoy your body with all your senses.
Love and Full Moon Blessings!
Edith
My education of mindfulness – of awareness and spiritual guidance includes:
Breathing Techniques and voice training, variations of Meditation, Mental training by K. Tepperwein, intense training in Hawaiian Huna shamanism, intense training in Native American shamanism, training in Tantric life approach including sensitivity training for rituals of the physical body, Family Constellation work by B. Hellinger, the Creation of Healing Space, Holding Space for Ceremonial work, the Ascended Masters Teachings and the Ayahuasca spirit.
I am a highly intuitive channel for divine guidance and path, with a trained healing voice.
Edith Boyer-Telmer
Source
CrystalWind.ca is free to access and use.
"Please consider a small gift of $11.11 or $22.22 or $33.33
$44.44 or $55.55 or $77.77 or $88.88 or $111.11."
ॐ Namasté - Blessings!

© 2008-2020 crystalwind.ca. All rights reserved.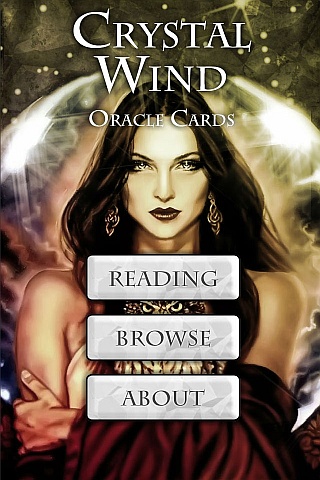 Cut Through The Illusions!
Who is Online Now
We have 1119 guests and no members online