Support crystalwind.ca with your donation and help spread spirituality and positivity.
Blessings!
Category: Channelings and Spirit Messages Written by Vania Rodrigues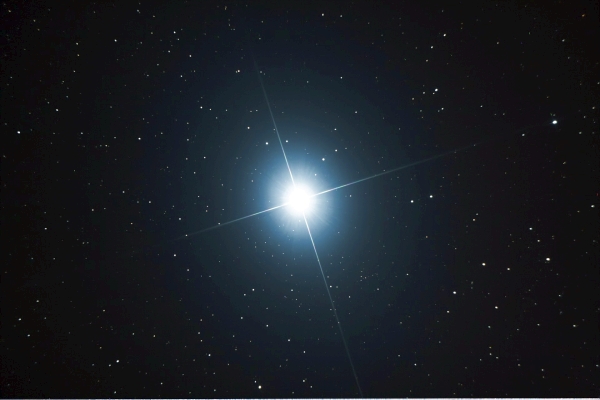 Dear brothers of planet Earth! I am REMO, a Sirian brother.
It is with great joy that I can come to you today, bringing awareness, bringing Love, bringing our experience in relation to animals.
When the Father/Mother God populated the Earth, we brought back many specimens; many were created right here on this planet so that they could be the balance, to treat the earth, to keep the air pure. Many microorganisms that you do not see do a wonderful job of balancing and cleaning everything they produce. The animals walked around here with joy, with respect for each other; no animal was carnivorous, all fed on what came out of the earth. When consciousness fell for humans, it also fell for animals, because they became another instrument of fear, of attacks, and they began to be feared and hated by many.
This period is coming to an end, where the animals that you will find in the Fifth Dimension will be free, Loving and harmonious as they once were. What will happen to those who are here? This is an answer that, at this time, cannot be given. But I would like to talk a little bit about what an animal represents.
It is not a four-legged or two-legged or many-legged thing that just walks around your planet. He has a function, each animal, each one was brought here with a function, with an objective: balance, to maintain balance on this planet. So many of you will ask: "But how could balance be maintained if there was no one to eat the others? Wasn't there an imbalance in so many births?" I say no, because everything was in balance.
The females reproduced when they had to populate that part of the planet, when they didn't, it didn't happen. So, everything was very well elaborated, very well planned by all of us. And don't think that we did some kind of intervention on the animal, we never did that. We have never forced an animal to procreate, nor have we ever prevented an animal from procreating, they were simply transferred to inhabit new parts of the planet and the cycle of birth, growth and death itself was respected.
So, for a point to grow, it is populated by a group of animals, at that moment another group would already be dying, due to the life time of each one. If it were not so, all the animals would have the same life time, and then yes, it would bring the imbalance. Everything was very well planned, my brothers. Father/Mother God does not play games, He knows exactly what he wants and what he needs to do.
But let's talk about your animals today. Many respect them, many like them, but many kill them for pleasure, to show who has the best aim. And I say to each of you who has ever killed an animal in this way, that this energy will return to you, if he hasn't come back already. Because there you have a living being of the Father/Mother God. It doesn't matter if he feels like attacking you; if he is trying to attack you it is because you are in his house. The animals have stayed in the forest. You stay in the cities and they stay in the forest.
There, even within the current imbalance where they need to kill to survive, they find food and don't have to leave the forest. Now, you decimate the forests, cut down the trees… What happens to them? They run out of game, they have nothing to eat and they start to attack the man because they see there, just something that can satisfy their hunger, they don't see a human, they see game.
So, you have thrown everything out of balance, you have made the animals more ferocious than they were before. And the lack of respect, the whole process that you use to keep them, even in captivity to be able to observe how they behave, has grown over time. Many people have become aware and their own laws today prohibit many things, but this is not the case on the entire planet. Many continue to think that an animal is an animal and that you can do whatever you want with it, that there is a being that does not think, does not feel pain, has no will, and that you, as a superior human, can do whatever you want. with the.
I tell you: why are you superior to him? Why do you have a conscience, why do you speak, why do you live in society? Animals also have consciousness, they also live in society and within their world, they also speak. So why do you think you're so superior? Why do you think you have the right to kill an animal, just for pleasure? Submitting him to carry his things, not respecting the limit of the animal itself, making him produce things from his body beyond what he can, bringing suffering and pain.
Ah, but your pocket is full! Abundance comes. That's why I tell you: this abundance that has always come, will end very soon, you will have nothing left. Because the animals will be free, they will be released on this planet, and those who use them for their own benefit will lose everything, they will have nothing left. "Ah, but this is unfair of Father/Mother God, because we never knew!" I tell each one of you: Conscience is already implanted in your minds and in the depths of your hearts, you know that what you are doing is wrong, that leading an animal to its death knowing that it is going to die, this cannot be good neither for him nor for those who consume what he produces.
But you insist because it's just an animal, right? It has no pain, it has no feeling, within your concept, because it puts all its fear, its dread, in what you are going to consume later, which by the way was not to be consumed.
So, you consume something that was not meant to be consumed, and yet you consume it with a huge energetic charge of pain, of panic. This is not good for your body, right? I think you understand that no.
So, I'm not scaring anyone here, I'm being honest. The animals of this planet will be released, they will be free, they will no longer be slaughtered, they will no longer be contaminated with their antibiotics and hormones to produce more and more and more, regardless of whether their bodies can handle it or not.
You think it's beautiful to have an animal locked in a cage and you think it's singing to you. He is not singing, within his language, he is screaming, asking for help, asking someone to get him out of there. Because they have taken away his freedom, because you think it's nice, that he screams inside the cage, because he doesn't sing, he screams. And to many here it seems wonderful, to have several hanging around their balconies and houses just to listen to their singing. I repeat again: within their language, it is not a song, it is a call for help to be released. These will also be released.
So do your part at that time, release them so you don't see them go; release them today, now. Would you like to live in a cage, jumping around in a confined space? "Ah, but I'm human" The feeling is the same, the deprivation of liberty. You have adopted some animals as pets, animals prepared for exactly this, because they carry with them an energy of protection and light. But you are extrapolating even to nature. Not all animals were made to be tamed, but you think you can tame any animal, taking it out of the wild, taking it out of the company of the rest of your group, just to have it close to you.
"Ah, but I raise him with Love!" You are depriving him of the freedom of his race, you are not of his race; He has no friends, he has a human as a friend. Is this fair? No, it is not. It is not made to live locked up. The animals that can be domesticated you already know that adapt very well to humans: dogs and cats. Both have very well planned and implemented functions to protect those who love them, and when I say protect, I mean it in the broad spectrum of the word. They were made for that, so that you have them close.
Now also bring them with a lot of Love, not for the attack, not for the protection of what is yours, to attack another brother; this is wrong and you will also receive back all this energy that you have put into it. Because there is a Being of Light there, whom you have manipulated, you have turned it into a being of the shadows, who attacks, who kills. So, this will come against you, rest assured.
Many are horrified by what I say. If I'm provoking these kinds of feelings, I'm very happy, because this is my idea. Show you to what extent you continue to make mistakes, that the supposed conscience that you have towards animals is still very far from being the perfect conscience.
You think you can take an animal and throw it away, like you throw away old clothes or clothes you no longer want, throw it somewhere, make it hungry and cold; it will come back to you too. Never forget that any action against a human being or an animal or the planet will come back, somehow come back to you. Nothing goes unpunished, nothing goes unreturned.
You are experiencing many diseases that come from beings of the forest and why? Because you have decimated the forests; the beings no longer have a place to live, so they come to the cities and contaminate you with diseases that would be typical of the forest.
And going back to that balance: this is exactly how the balance is maintained. Some animals get sick and die keeping the balance, but the human invaded the forests, cut down the forests. What is happening?
So, I would like to leave a seed in the heart of each one, a seed of love for animals. And it doesn't matter what animal, it doesn't matter if it's a beautiful or disgusting animal; It is an animal, it is a being that has life. No, don't answer me that he has no conscience; every living being has a conscience, even a flower, it knows the moment to open and the moment to die. Don't you have a conscience? Yes, it does.
You don't want to compare what surrounds you with you. You are a specific being within your race and each animal is also a specific being within its race. So, everyone has consciousness, everyone has intelligence. Learn to love animals. And to finish, I will only say one thing: when the disgusting, disgusting animal as you call it, enters your house, it is bringing you a message: "I am here because your energy is not good. Clean your house" And it is not a physical cleaning, it is an energetic cleaning.
So be thankful when such an animal appears. Ah, but you don't know how to deal with them, you have to kill them. If it's essentially necessary, apologize for having to do it, for not being able to make it go away. Then ask for forgiveness and that energy will dissipate. Many here are laughing at what I am saying. Keep laughing and in the very near future you will see everything I'm talking about. And then we will see if you will have the courage to laugh, because your consciousness will be many times more expanded and you will know exactly and you will feel all the return of each action that you have done against any living being.
---
Translation By CrystalWind.ca
Angels and Light Therapies
Vania Rodrigues
Source
© 2023crystalwind.ca. All rights reserved.
CrystalWind.ca is free to use because of donations from people like you. Please help support us!
Blessings!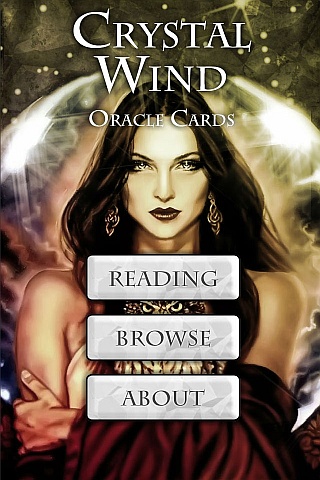 Cut Through The Illusions!
Available On

Spirit Animal Totem Of The Day!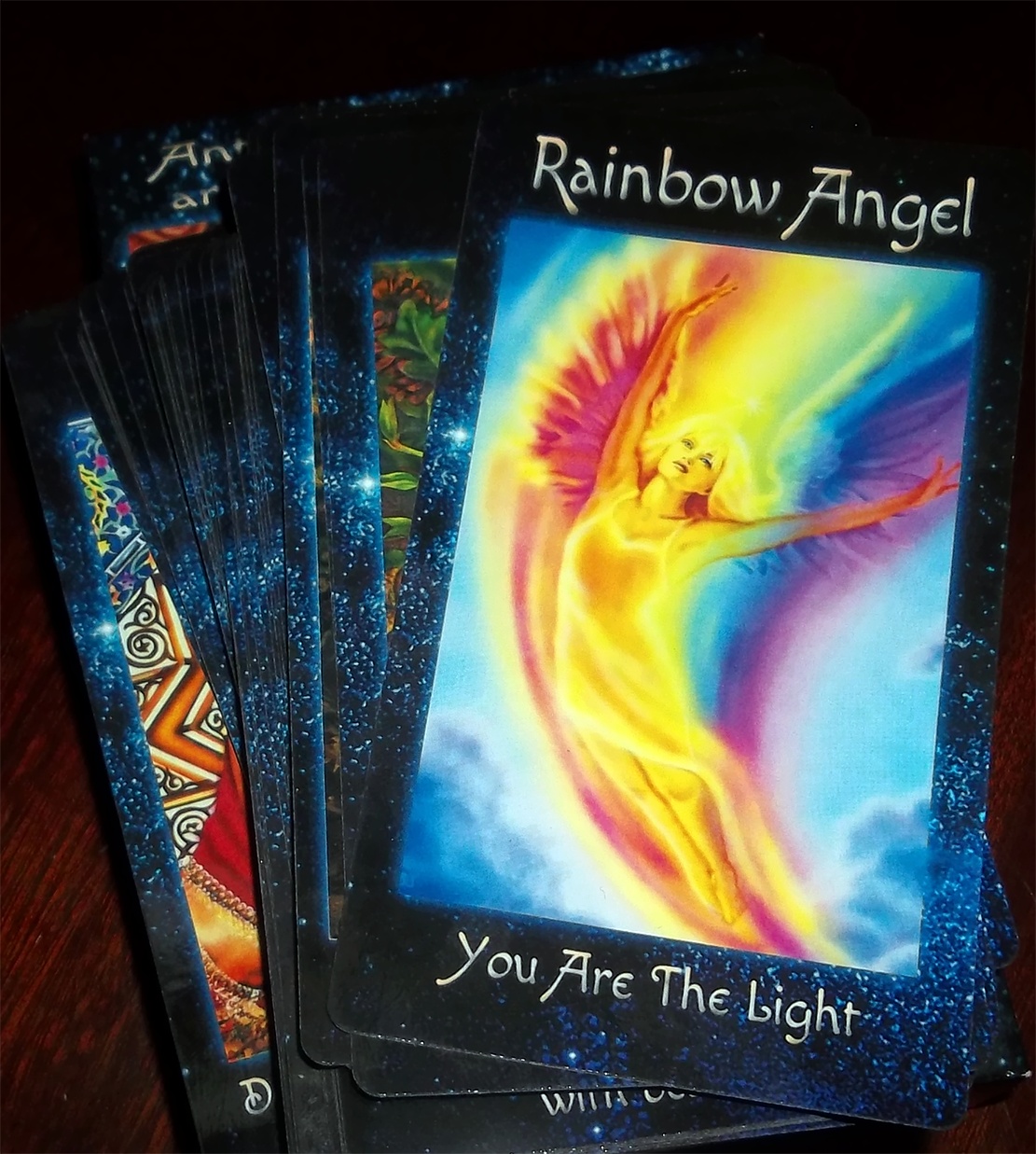 The Crystal Wind Oracle
Myth & Magic Card Deck!
Details Here!
NEW Expanded
Printed & Boxed!
Now with 58 cards!
Lightworkers Will Change the World
Who is Online Now
We have 818 guests and no members online