Category: John Cali Written by John Cali Hits: 1215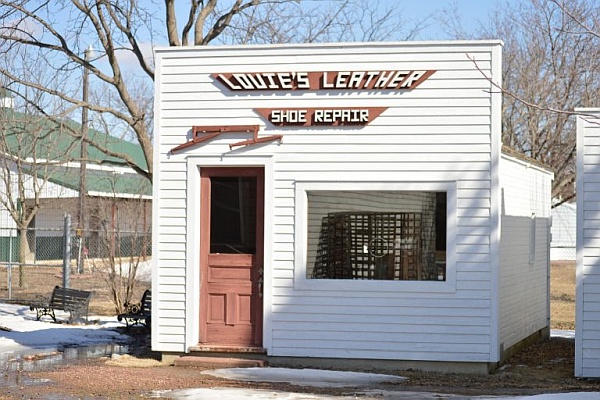 An understanding heart is everything in a teacher, and cannot be esteemed highly enough. One looks back with appreciation to the brilliant teachers, but with gratitude to those who touched our human feeling. ~ Carl Jung
Many years ago, when I was growing up in New York State, I knew an old shoe repair man. Louie was no ordinary shoe guy, no ordinary man.
Our families had been friends for many years, having both immigrated from Italy in the early 1900s. Louie was a dwarf, barely three feet tall, and also a hunchback who walked with a painful limp. Yet he was about the most cheerful, compassionate man I've ever known.
As kids, we used to love going into his shop just to visit. He always had a kind word and a knowing twinkle in his eye, especially if something was troubling us. He was a great listener, compassionate and caring. He was widely known for his bright-eyed kindness, and nearly everyone in town loved him.
Louie was also an expert shoe repair man, his work being highly regarded all over our rural area. He wasn't particularly religious, but he not only healed soles, he healed souls.
His shoe repair business was only a sideline. His true profession was as a healer and teacher to all who were fortunate enough to know him. The hallmark of his character was kindness.
Here are some of the lessons I learned from Louie about kindness. I've carried the memories with me ever since those long-ago days.
When you walked into Louie's shop, you felt almost as if you'd entered another dimension. His energy was palpable and radiated throughout his shop. As soon as you were in the door, Louie gave you his full attention.
He was always genuinely interested in what was going on in his customers' lives.
Louie was a great listener. You always knew his heart was open, and you had his full attention.
He never preached or gave advice unless you asked for it.
Even then, his advice was always kind. He never criticized you, or anyone else.
Louie was no saint, but he sure knew how to uplift people's spirits.
He was a healer of human hearts without really knowing what he was doing. You never left his shop feeling down or depressed, even if that's what you were feeling when you walked in.
It wasn't what he did or said that made a difference, but who he was. His being was far more powerful than his doing.
Do you have anyone like Louie in your life? If you do, you are richly blessed.
**************************************
This short video is an excerpt from American writer George Saunders's 2013 commencement speech at Syracuse University.
*********
In the early 1980s, John took a spiritual development course and was introduced to his first spirit guide, Lydia. After Lydia arrived, three other guides also came to him: Archangel Michael, Tamarra, and Chief Joseph. Today these are John's four main guides.
Besides his four main ones, John has various other guides. The entire group is really a multidimensional collective consciousness. John refers to the entire group simply as "Spirit." Source
© Copyright 2017 John Cali. Reprinted with permission from John Cali. on crystalwind.ca. All rights reserved.

© 2018 crystalwind.ca. All rights reserved.
CrystalWind.ca is free to access and use.
"Would you consider a small gift of $11.11 ?" :)
ॐ Namasté - Blessings!

© 2008-2019 crystalwind.ca. All rights reserved.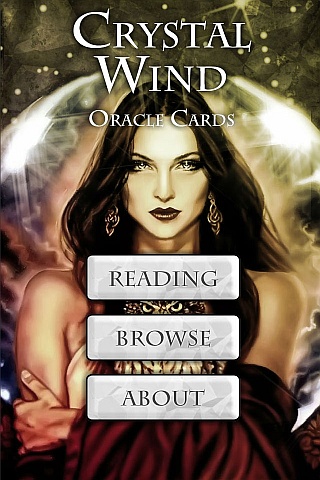 Cut Through The Illusions!
Archive: John Cali
2019 (21)

June (1)
May (4)
April (4)
March (4)
February (4)
January (4)

2018 (42)

December (4)
November (3)
October (2)
September (3)
August (4)
July (4)
June (5)
May (3)
April (4)
March (5)
February (2)
January (3)

2017 (38)

December (4)
November (3)
October (3)
September (5)
August (2)
July (3)
June (4)
May (3)
April (3)
March (3)
February (2)
January (3)

2016 (37)

December (5)
November (5)
October (2)
September (2)
August (3)
July (3)
June (2)
May (3)
April (4)
March (2)
February (4)
January (2)

2015 (32)

December (4)
November (2)
October (1)
September (1)
August (1)
July (1)
June (2)
May (4)
April (4)
March (4)
February (6)
January (2)

2014 (35)

December (5)
November (4)
October (4)
September (2)
August (4)
July (4)
June (3)
May (1)
March (2)
February (3)
January (3)

2013 (67)

December (1)
November (6)
October (7)
September (10)
August (6)
July (3)
June (5)
May (8)
April (8)
March (3)
February (3)
January (7)