Category: John Cali Hits: 512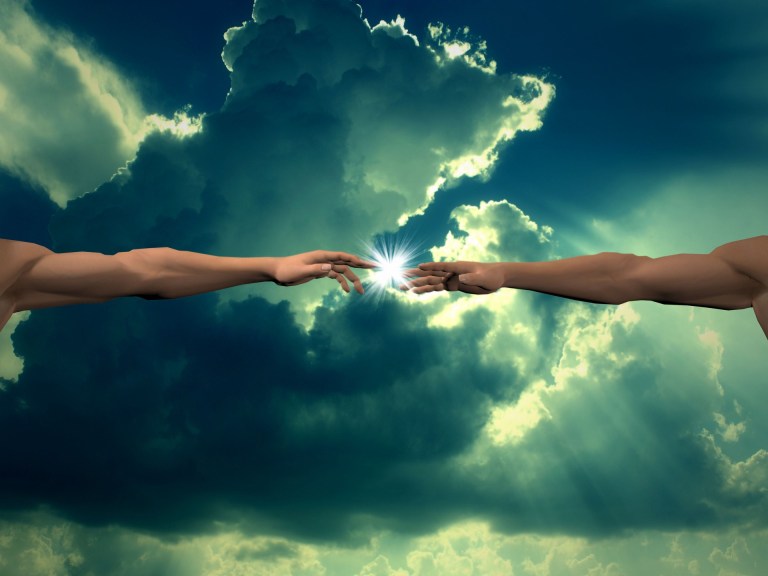 Think of yourself as an incandescent power, illuminated and perhaps forever talked to by God and his messengers. ~ Brenda Ueland, American journalist and writer
Our dear friend George Ball, of Alexandria, Virginia, suggested recently that we come up with some inspirational thoughts to remind us that we and Spirit are eternally connected. I think George's idea is a great way to start this new year of 2018—and set the tone for the whole year, and beyond.
The following list consists of Spirit's random thoughts, in no particular order.
Accept and cherish the differences among your sisters and brothers, while wanting the highest good for all. This is how you will ensure a connected and peaceful world. But it must begin with you.
All any healer can do for your body is to remind it of what it knows perfectly well how to do—heal and return to wholeness. There is no illness beyond the reach of healing—none.
You know all those questions you have? Quit looking for answers outside yourself. They don't exist out there. All answers are within you—ALL.
Most of you do not fully understand how powerful you are. It's time to claim your power—and to know all you do, say or think affects your entire planet, and beyond. Use your power wisely and lovingly.
Time is an illusion, albeit it a useful one to help you navigate your physical world. But see it for the illusion it is, and realize all your power is in the present moment. Nothing derives from your "past" or your "future."
There are only two emotions—love and fear. All negative emotions are fear disguised in various forms. Negative emotion means you are seeing life differently from God or Spirit. Loving emotions mean you are seeing through the eyes of God.
Being fully present in each moment is the most powerful gift you can give yourself and others. Offer it wisely and kindly.
Remember there is no separation, no veil between you and us. We are with you always. We ARE you. Call upon us in your hour of need. You are never alone.
**************************************
This short video with the beautiful actress Cicely Tyson really says it all—each one of us is divinely guided, whether we believe it or not.
In the early 1980s, John took a spiritual development course and was introduced to his first spirit guide, Lydia. After Lydia arrived, three other guides also came to him: Archangel Michael, Tamarra, and Chief Joseph. Today these are John's four main guides.
Besides his four main ones, John has various other guides. The entire group is really a multidimensional collective consciousness. John refers to the entire group simply as "Spirit." Source
© Copyright 2017 John Cali. Reprinted with permission from John Cali. on crystalwind.ca. All rights reserved.

© 2017 crystalwind.ca. All rights reserved.
CrystalWind.ca is free to access and use.
"Would you consider a small gift of $11.11 ?" :)
ॐ Namasté - Blessings!

© 2008-2019 crystalwind.ca. All rights reserved.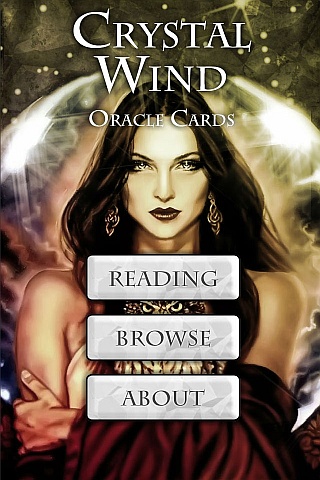 Cut Through The Illusions!
Archive: John Cali
2019 (21)

June (1)
May (4)
April (4)
March (4)
February (4)
January (4)

2018 (42)

December (4)
November (3)
October (2)
September (3)
August (4)
July (4)
June (5)
May (3)
April (4)
March (5)
February (2)
January (3)

2017 (38)

December (4)
November (3)
October (3)
September (5)
August (2)
July (3)
June (4)
May (3)
April (3)
March (3)
February (2)
January (3)

2016 (37)

December (5)
November (5)
October (2)
September (2)
August (3)
July (3)
June (2)
May (3)
April (4)
March (2)
February (4)
January (2)

2015 (32)

December (4)
November (2)
October (1)
September (1)
August (1)
July (1)
June (2)
May (4)
April (4)
March (4)
February (6)
January (2)

2014 (35)

December (5)
November (4)
October (4)
September (2)
August (4)
July (4)
June (3)
May (1)
March (2)
February (3)
January (3)

2013 (67)

December (1)
November (6)
October (7)
September (10)
August (6)
July (3)
June (5)
May (8)
April (8)
March (3)
February (3)
January (7)