Category: Forecasts and Horoscopes Written by Lauren Howard Coleman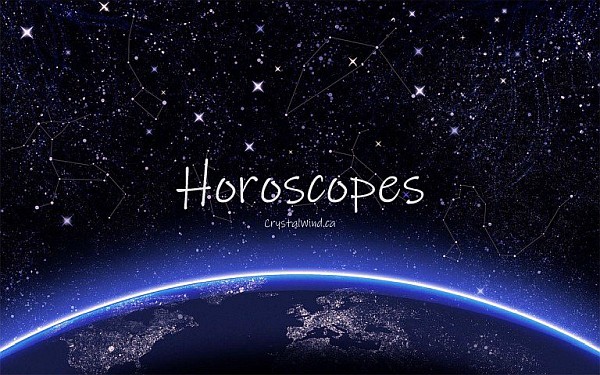 For the week of December 9th thru the 16th, see where the Neptune station affects your sign or natal house if you know it:
Aries
(12th House) As Neptune stationed direct last week it was beckoning you to take a dream that you once had, and held so dear, and put it into application. During the retrograde phase which began June 28th, truths were being revealed, and inspiration was trying to seep into your everyday life. These were not the sort of experiences that you would necessarily be able to share or even be able to describe to someone else. Nonetheless they held great meaning and inspiration for you and were trying to point you in a certain direction. When applied to our everyday lives, those inspirations and feelings can get lost in the shuffle. They get put on the back shelf, and we forget about them. Like so many wistful imaginings, we make excuses and brush them off. But rather than doing so, take some time this week to pause and make sense of what you may have learned and understood over the past 5 months, and what inner value these experiences, inner messages, or feelings might have been trying to show you.
Taurus
(11th House) With Neptune floating through Pisces for the past decade, many a Taurus has probably found themselves seeking solace in the company of others. Whether that be a yoga or meditation class, a spiritual group, an art class, or choir, Taurus has been feeling the calling. And not only to take classes and join in the fun, but to join others for the purpose of doing some sort of higher service, perhaps through a charitable group, or a group that helps to do good works. For while Neptune has been in Pisces, Taurus has been feeling the urge to not only pursue a higher calling, but to do so with others who share a similar vision. One thing that we often come to realize within groups, is that they can be like entities unto themselves. And if a group is truly there for the sake of opening up your heart to a higher vision, then you will feel inspired, not diminished or disheartened by the group. This week Taurus is tasked with exploring their associations, determining which are, and those that are not, in alignment with your highest ideals.
Gemini
(10th House) For the past 10 years Neptune has been beckoning Gemini to dream, and to dream big. Not so much large, as perhaps more meaningfully. More deeply. It could also be, that at times the future has felt so uncertain. For it is at this juncture, right after the direct station of Neptune, that the ideals and dreams that we had set for ourselves are in the process of contending with our real-life circumstances. And as a result, things may not turn out entirely as we had thought they would. This could be for so many different reasons. But if you find that your hopes and wishes fail to be in alignment with your current circumstances, what might you be able to change in order to bring yourself more in alignment with that ideal vision? And if there is nothing that you can do right now, what might you be able to change in your perspective or in your expectations, in order to be able to adjust to your current circumstances? And how might you fulfill your ideals in other, more achievable ways?
Cancer
(9th House) This week we are all being asked to take steps to connect with our own divine center. And this is especially so if you are feeling at all adrift, or despondent in the wake of the recent Neptune station (or that raucous Full Moon). And even more so, if you are feeling merely adrift. Activities that can help you to cultivate and connect with that inner spark of divinity can include acts of compassion, as well as random acts of kindness. That can include things like pausing to listen when someone needs to share, or to share a word of kindness with a stranger. It can be about volunteering your time or your resources for a good cause. Or it can also be accessed by through awareness and simply being still. We are reminded that nature is a beautiful and wonderful expression of spirit expressed through form. But when we also allow ourselves to be still like a tree, or the stars in the sky, and align ourselves with that spiritual intelligence, we can express that same energy on an even higher, and perhaps even more magical, level.
Leo
(8th House) Having Neptune floating through the final decan of Pisces may have been a little too nebulous for Leo. As if they don't have enough problems these days! Between the eclipses and Saturn in Aquarius making things that much harder for them to make any headway, that's more than enough to digest. But perhaps the most exasperating thing for Leo these days is all of the uncertainty that Neptune can bring when it is traveling through the sign of Pisces. What Neptune is trying to teach you is how to let go and let God. Not something that Leo is really into! This may require you to have to depend on and rely on the kindness of others, or to magically be able to create something out of nothing. You are learning about opening yourself up to receiving. Not only receiving but letting go. Release. Forgive. Shake off some old dying leaves. But first you are needing to let go of that which you no longer need to carry and was taking up too much room any way. You are making room for something better to take root.
Virgo
(7th House) Dutch Canon Thomas Kempis practically stated that if you "First keep the peace within yourself, then you can also bring peace to others." That can be easier said than done! But this has been something that Virgo has been perfecting with the transit of Neptune in Pisces over the past decade. The opposite sign from yours not only defines the people that you find yourself drawn to, and seem to gather in your midst, but also represents what others see in you! Solace and healing is what draws them to you. And why they gather at your door. And with Neptune traveling in Pisces, we are all acknowledging the sacred healing properties of the Virgo soul. And you don't have to do very much to exude that healing energy. Merely be who you are and share your gifts. Whether that means teaching someone to play the piano, or laying on some healing hands, or saying just the right thing at just the right moment or bringing home that homeless puppy that needed a place to stay until it can find its forever home. We hear you, and we see you. And we thank you.
Libra
(6th House) Ever since Neptune first entered Pisces 11 years ago, Libra has been working on cultivating a healthier and/or more spiritual life and lifestyle. And that means walking the walk as well as talking the talk. One thing that becomes apparent for Libra at this time, is that whatever you identify with as being spiritual has to be something that totally resonates with you but must also be practical. It cannot be fake or pretend. You have to feel it. And it needs to be applied to your everyday life. You have to actually DO it. And that includes things like diet and what you eat and even what you wear. Being environmentally and otherwise conscious and conscientious about your daily life and activities makes you not only a better person, and hopefully a healthier person, but also a better citizen. Now that Neptune has entered its direct phase once again, what changes might you want to make in your daily life, which could further support your ideals and values?
Scorpio
(5th House) For decades Scorpio was being asked to connect to their own inner muse. At first, you might not have even realized that was what was going on. You knew that you had to create your own inner and outer refuge. You sought various ways to do so. Finally landing in a place in which you felt comfortable enough to stop and pause and pay attention to that muse. And perhaps, just perhaps, even hear its still small voice. But even more so, to allow the voice of your own inner muse to speak through you. Ursula K. LeGuin wrote about the god speaking through them. She said, "Who would be an artist if they did not believe that that happens? If they did not know it happens, because they have felt the god within them use their tongue, their hands?" You don't need to be an artist to know what that feels like. Whether it expresses through your work, through the heart, through love, or through some other deep and compelling experience. You only need to experience it once in your lifetime. But LeGuin tells us that once is enough.
Sagittarius
(4th House) For the past 11 years that Neptune has been in Pisces, it has been asking Sagittarius to create their own personal sanctuary within the walls of their own hearth and home. Or to find the hearth and home that can help to facilitate that. This can be about creating an external sanctuary. Perhaps visualizing in your own mind what your ideal home situation would look like for you and attempting to make that a closer reality. But it is also about creating an internal personal sanctuary within your own psyche. These can both support one another. By creating your own sacred space where you can feel safe and supported, it allows you to feel confident enough to connect with the most vulnerable and emotional aspects of yourself. But it is also true, that when you are able to find that peace within, then everything else in your environment, your hearth and home, will just naturally seem to fall into alignment as well.
Capricorn
(3rd House) You don't need to go to another part of the world, or climb a mountain, or bury yourself in a monastery in order to find illumination. One thing that Capricorn has been learning for the past decade is that the spiritual is closer to home than you think. You can wander the whole world over searching for the meaning to life, and never find it. But upon returning, tired and defeated, you then are astonished to find it waiting for you in your own backyard, where it had been all along. The reason we don't notice that it is there is because we fill our lives with busyness and commotion, drowning out and ignoring the still small voice of spirit. Seek the spiritual in the more mundane areas of your life. That can include performing a kind deed for a neighbor, taking time to lend your ear to someone in need, pausing to appreciate the whisper of the wind in the trees, or to pay attention to a profound moment of reflection. We can shrug off these moments as unimportant, or a waste of time, or we can more fully embrace them for what they are: the divine beckoning us to acknowledge its existence.
Aquarius
(2nd House) Priorities arise at these times that can help you to put things in perspective. What are the things that contribute to the quality of your life? Is it about how much you have? What you own? How much you make? Neptune traveling in Pisces has been asking Aquarius, whether you are you invested in yourself, and your own best life, or are you frittering away your life for the almighty dollar? You may come to realize that it's worth it to take a job closer to home, perhaps even earning a little less, in order to have more time for your family, or to invest your valuable time and resources doing the things that bring you greater personal satisfaction and inner fulfillment. What are you willing to sacrifice in order to have a better life? Or perhaps to do something that carries greater weight and meaning to you? Managing your present priorities this week could help you to set the tone for the future.
Pisces
(1st House) For the past 11 years that Neptune has been in your sign, it has been attempting to invest your life with deeper meaning. Yes, Neptune can bring disenchantment and disillusionment. But it is precisely by navigating both the world of illusions and the world of reality, that we can make our dreams and visions a closer reality. This week we are tasked with trying to reconcile our ideals with our real-life circumstances. Some could be feeling a little disenchanted or disappointed with what they are finding. If that is the case, look for ways to cultivate the more positive attributes of Neptune, or to connect with your own inner spark of divine wisdom. Take time to contemplate. Find your own spiritual sanctuary, or your own personal place that brings solace, peace, and serenity. Sing, dance, pray, journal or dream. Dig out the pendulum and oracles or go on a long walk to nowhere. Whatever it takes to connect with your own divine Pisces self.
© 2022 crystalwind.ca. All rights reserved. We track all IP addresses with sniffer technology. Using a VPN will not hide your IP.
---
CrystalWind.ca is free to access and use.
Please support us with a small gift of $11.11 or $22.22 or $33.33.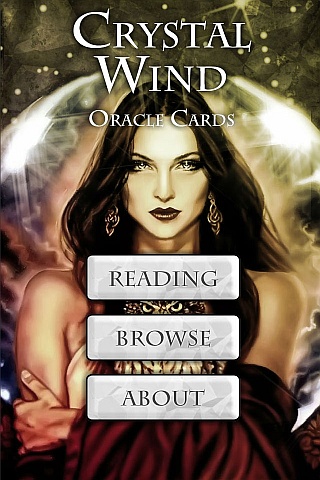 Cut Through The Illusions!
Available On

Spirit Animal Totem Of The Day!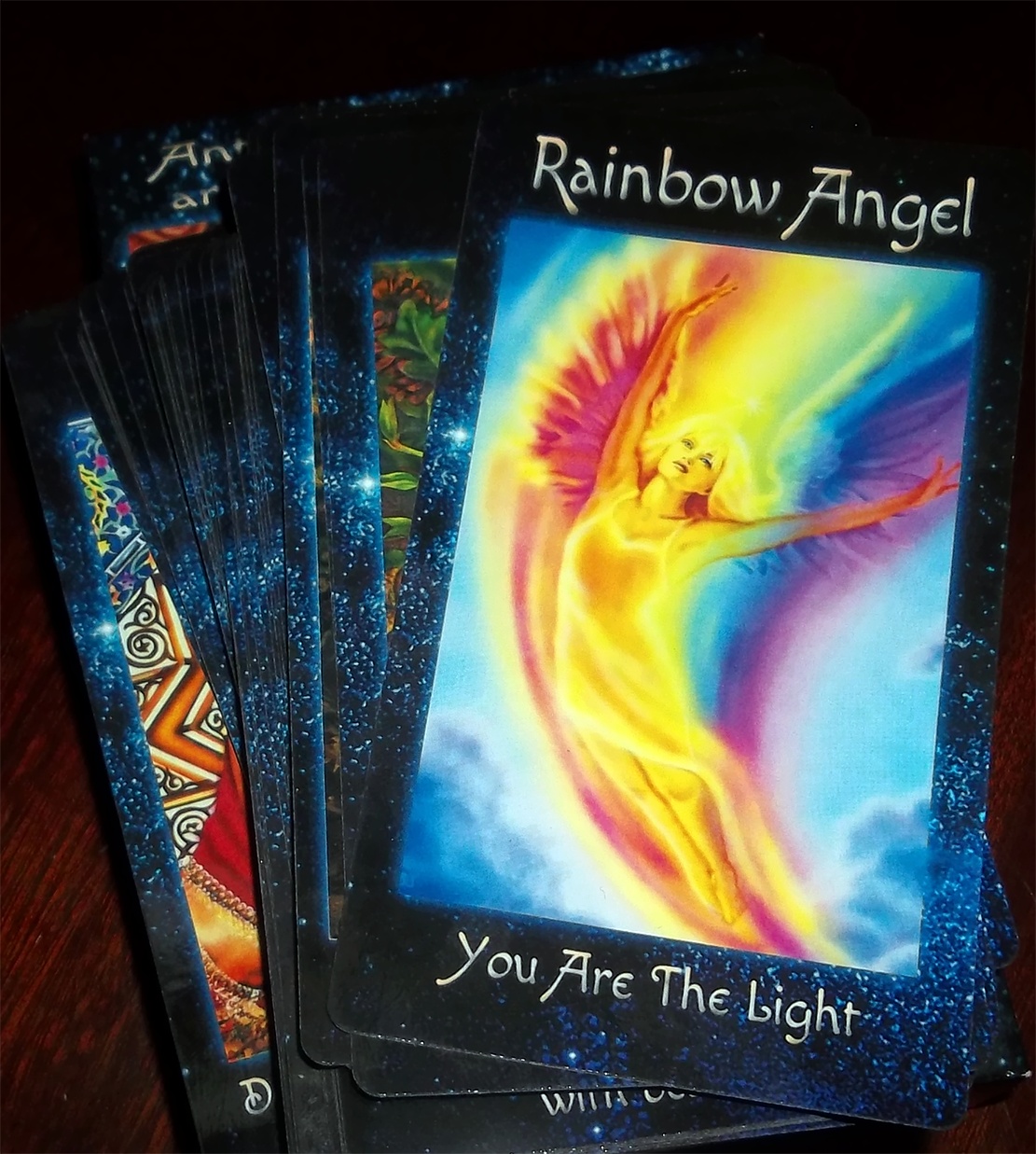 The Crystal Wind Oracle
Myth & Magic Card Deck!
Details Here!
NEW Expanded
Printed & Boxed!
Now with 58 cards!
Who is Online Now
We have 916 guests and no members online