Category: Journeys Views: 3414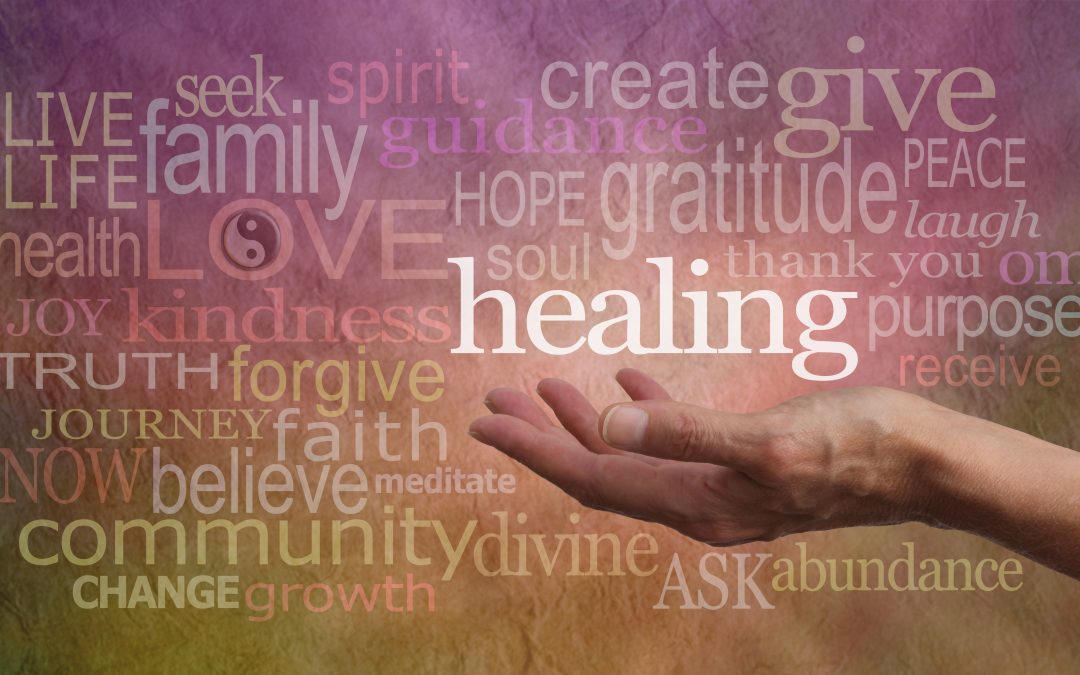 If you're a healer, chances are you considered whether branching out on your own and starting your own business is a good idea. I'm going to give you the low down to help you can see if feels right for you.
I come from a long line of entrepreneurs, generations of them. Both my parents followed in the footsteps of their business owner ancestors. I wasn't raised with the 9 to 5 reality, but I embraced it because I saw how hard my parents worked, how unstable small businesses can be, the constant grind that entrepreneurship demands. My destiny wasn't to stay in 9 to 5. I ended up joining my family legacy and in my case, my healing practice provided for me. Some aspects of business ownership came easy, and some I learned the hard way. There are pros and cons to both options.
Working for a Company/Someone Else
Pros
#1 pro is you know when you receive your paycheck every month, and exactly how much to expect.
There are many jobs that don't require overtime, and if they do, you may get paid time and a half like I did.
Education advances salary, if you have your Master's degree or whatever credentials your job requires, your earning potential increases. Some companies offer free training and education.
Your hard work can be recognized and you can be promoted.
You are hired for a position and unless you're being taken advantage of, you will only be responsible for the duties of that position. Example, if you're hired as a human resource director you won't also have to create a marketing plan, oversee social media or do accounting.
Some jobs offer paid vacation time, sick and maternity leave, stock options, retirement investment plans and the #2 biggest pro in America, health insurance.
Being an employee provides an opportunity to make new friends, and be part of a team, a "work family."
The steady paycheck and investment opportunities create financial stability and freedom when you make wise decisions for your situation.
If you don't like a job, you have the freedom to find another, one more suitable for your personality and skills.
Cons
You may have to sit at a desk all day.
You can't take time off whenever you want.
You may have to follow company rules, some of which you don't agree with.
Your raises may be dependent on time invested more than credit, and they may be a fixed amount.
If you don't have the required education, it may take you a long time to move up.
You may have a boss or co-workers you don't like.
You may feel overworked and underpaid.
You may feel something is missing, that you're not doing all you want to, for example, that your creative flair or true passion isn't being utilized.
Entrepreneurship
Pros
You're not "given" a job to do, you create it. This can be a pro and a con. The pro is you are free to do whatever you want which is crazy exciting!
You have full reign over how you want to set up your business, from the hours you work to how much you charge for your services and what payments you accept.
You can choose your work environment, whether you work at home or find a great location to rent.
You can choose who you work with, your clients and who you choose to hire.
There is nothing dictating your earning potential. You aren't dependent on someone else giving you a raise. You can figure out how to boost your own income.
Some healer jobs don't require sitting. If you're a yoga or Pilates teacher, you don't need to sit at a desk all day.
You can take sick days whenever you need, you can be flexible with your schedule to meet your personal needs.
Cons
You're not "given" a job to do, you create it. It's a pro and a con because though it may look easy, creating a business is actually a lot of hard work. It requires research, a business vision, a plan, organization and tons of naturally fueled energy, motivation and inspiration to keep it going for the long-term.
You don't get paid for all the work you do. If you are a one-person show, as many healers are, you will be responsible for every aspect of your business. That includes creating the service, scheduling appointments, providing the service, billing, accounting, budgeting, advertising, social media, website management, blogging, and most importantly, finding and developing relationships with wonderful clients willing to pay your fees.
There are no paid vacation days or time off. When you don't work, you don't get paid.
Businesses have ebbs and flows, there is no guaranteed paycheck.
You're responsible for paying for your health insurance, business insurance and other expenses.
As a business owner, you don't receive tax refunds. Ever. You pay taxes on your income every year (save those receipts for write offs).
The saying "it takes money to make money" is true. Even starting a small healing business requires a financial investment. Tip: start small, keep overhead costs low and save up, keep investing in promoting and growing your business.
Being entrepreneur can be lonely. You don't have fellow employees to build friendships with (unless you hire people which requires an investment). You are in your own bubble of creating new ideas and being the star of your show.
Still unsure what feels right for you? Consider this: there is no right or wrong answer. It's completely individual. Ask yourself these questions: What makes me happy? What does my ideal work environment look like? What aspects about work are important to me? Do I like to work with people or alone? Would I feel really stressed with the responsibility of owning a business? Would I feel less stressed receiving a steady paycheck? Do I feel confident starting a business is my calling, my life's purpose? Does it come naturally to me, and do I feel eager to learn, do the work and face the challenges? What are my long-term goals? If I started my own business, what will it look like five, ten years from now?
I've worked with talented healers who put so much love and energy into their jobs but their jobs never evolved to careers. Twenty years into their healing work, they find themselves without a retirement fund, savings, health insurance or any financial security. The uncertainty of job security and lack of abundance further contributes to healer's burnout.
Different Paths To Business Ownership
Some healers have had a successful career before they started their own business, and had money to invest and a retirement fund already set-up. Some healers have a partner, a family member or spouse, who provides financial support to help them do healing work otherwise they would have no choice but return to the mainstream workplace. There is no judgment about this, many healers ironically have health issues, are raising kids or some other reason that deters them from 9 to 5 work, and God gives them a loved one who assists with their life's purpose. If you are an independent healer without other support, savings or retirement, I highly recommend you create a business plan for yourself that helps you create financial security. It can make a big difference!
Back in 2004, my Reiki Master teachers warned me that running a healing business is a challenging path. At first I thought they were being negative. But now, years later as a healer who has supported herself through healing work alone, honestly, it's true. It may look like a lot of fun on the outside, and the work is a profoundly fulfilling experience. The practical, every day duties of business ownership comes with a fair share of stress and require a ton of energy. There are a handful of healers who make it big, usually because they created a product and had a marketing team to help make it successful. Others find success working for an established spiritual-based business, like a new age shop or healing center. For the rest of healers out there, they may not get that one big break on Oprah or have a prosperous healing business they could join in their town. Their calling may be to start the first healing business in their town, invent a unique online business or cater to their fans on social media.
If you dream of being an entrepreneur, I encourage you to explore it. Don't give up if you feel this is your calling, your life's purpose. Your intuition knows exactly what is right for your soul. If you're still unsure, ask Archangels Gabriel and Raphael for more inner guidance and signs.
If I Don't Have A Healing Business, Am I Still A Healer?
"Healer" is a noun, it doesn't change whether you're pumping gas or giving a Reiki treatment. Healing souls are natural channels of Divine love. A healing soul radiates healing energy to everyone they meet. Healing souls are people who emanate love and provide their service with attention to detail, love and care. They make you smile, and you feel grateful for their honesty and integrity. I work with so many healers who work in corporate America, for the government and school systems. They use their intuition subtly on their job. I know teachers using their intuition to help children overcome fears, doctors using their intuition to help their patients get better, CEO's using their intuition in decision making and to resolve conflicts peacefully at work, and lawyers using their intuition to help settle their client's cases. I've encountered healing souls at the grocery store, in retail clothing shops and restaurants. Some of my clients donate their healing energy to animal rescue organizations, their church or other non-profits they care about. Some work corporate during the day and provide healing services part-time. There are many paths to creating what feels right for you. Have fun with the process!
Helpful Resources:
How to Start Your Own Business While Employed: From Procrastination to Action
Building Your Ideal Practice: The Holistic Guide to Building Your Own Successful Natural Therapy Business
The Reluctant Reiki Master's Step-by-Step Guide to Creating and Sustaining a Thriving Reiki Practice
---
CrystalWind.ca is free to access and use.
Please support us with a small gift of $11.11 or $22.22 or $33.33.
Thank you!

ॐ Namasté - Blessings!

"Life is an echo, what you send out comes back."
© 2008-2021 crystalwind.ca. All rights reserved.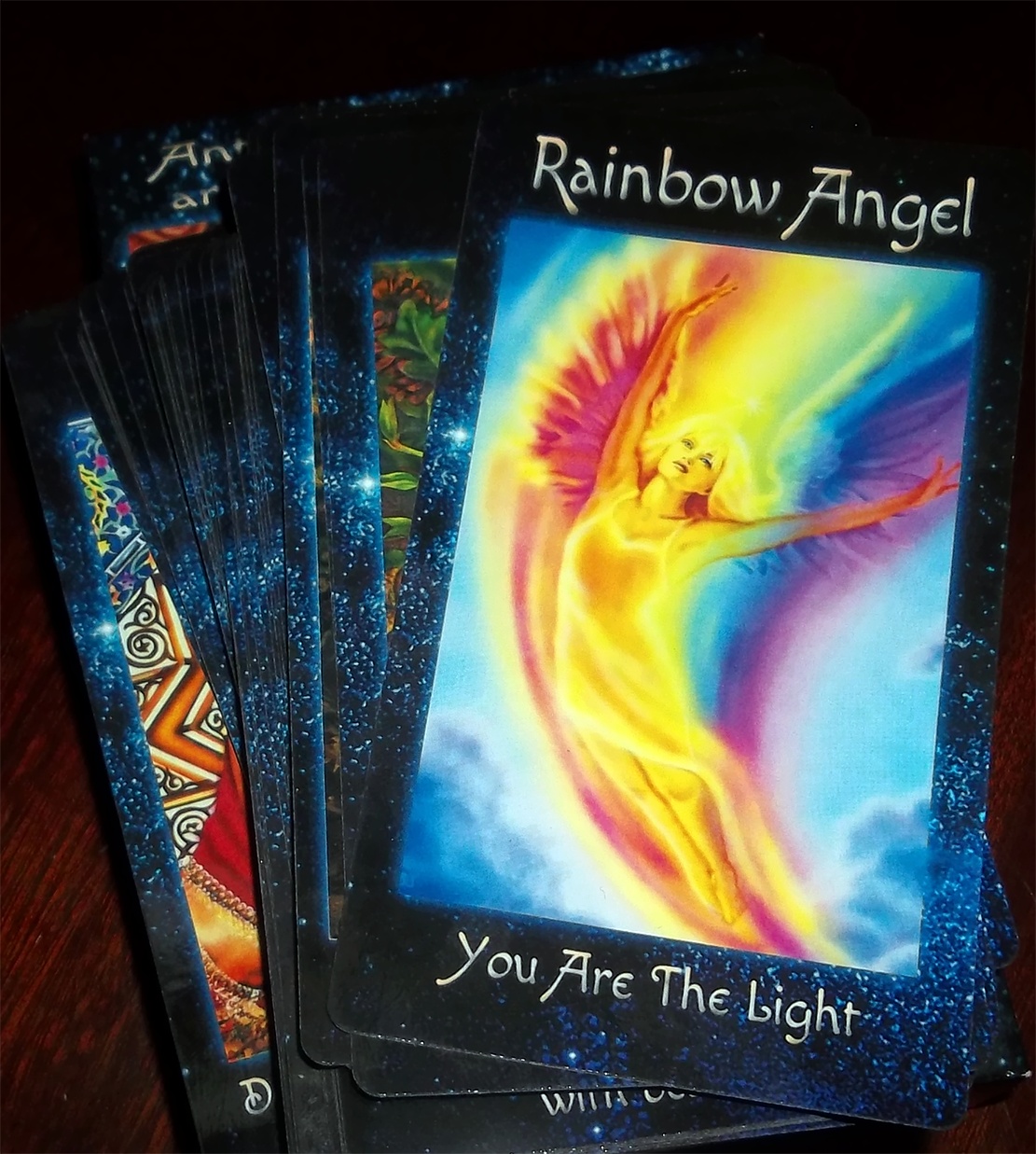 The Crystal Wind Oracle
Myth & Magic Card Deck!
Details Here!
NEW Expanded
Printed & Boxed!
Now with 58 cards!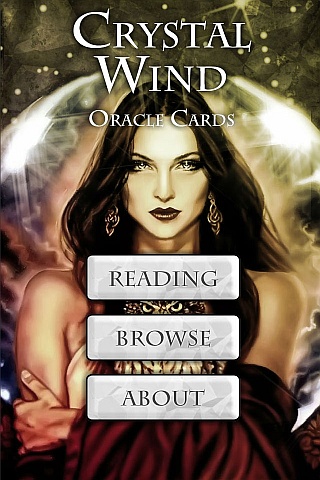 Cut Through The Illusions!
Who is Online Now
We have 1576 guests and no members online