Support crystalwind.ca with your donation and help spread spirituality and positivity.
Blessings!
Written by Dr. Schavi M. Ali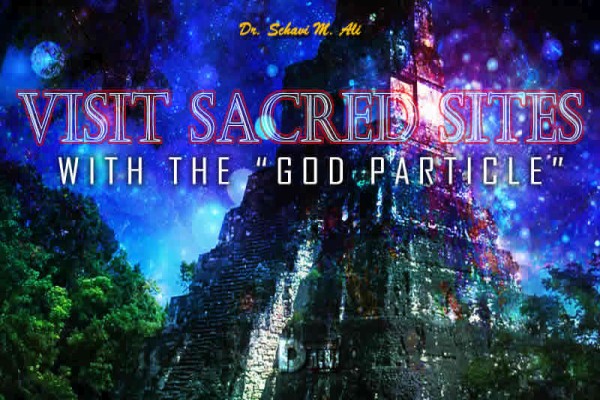 During the Mercury Retrograde (September 27th to October 18th) in spiritually-elevating Pisces (Tropical Zodiac) and humanitarian-oriented Aquarius (Sidereal Zodiac) with the Full Moon occurring in Tropical Pisces and Sidereal Aquarius to activate a mystical key (September 20th or 21st (based upon time zones), a special journey in super-consciousness can be taken to sacred sites via tuning-in to their energetic frequencies by sending out vibrations from the "God Particle"—the Pineal Gland—situated between the right and left hemispheres of the brain.
This gland, part of the physical endocrine system, is actually a portal to other dimensions as well as to places within the planetary realm that we do not have to visit in the material sense in order to achieve certain benefits.
It receives energy from the Sun of our planet which gives nutrition to our entire physical vessel—the brain, other organs, our bones, and our nervous system.
Power places on Earth/Gaia have strong magnetic healing power.
They are connected via "Ley Lines" which create geometric forms throughout the globe.
We can connect to these geometric frequencies. They are, therefore, vortices of potent energy.
We can connect with ancestral knowledge and thus receive spiritual guidance.
The process is the following.
Some people who are not familiar with these sites may need to initially find a picture of the chosen site before proceeding with the super-consciousness connection.
These are only a mere suggested few of the sacred sites of our planet.
Thus, they they are a sampling of what is available for our "Third Eye Travel".
The term "Ley Lines" was first used by Archeologist, Alfred Watkins, in 1921.
Be comfortably seated; take a deep breath; close your eyes. Surround yourself with SOURCE LIGHT. You may wish to darken the room and have only a candlelight flickering. Incense such as Sandalwood will calm your nervous system for this mystical journey of healing and knowledge acquisition.
State the following prayer: "OH SOURCE OF ALL EXISTENCE; GREAT SPIRIT OF THE LIVING EARTH, AIR, FIRE, WATER, AND AETHER; ALLOW ME TO STEP INTO THE FOLLOWING PORTAL FOR HEALING AND GUIDANCE." (State the place you wish to visit).
Envision the sacred site that you have chosen by allowing it to slowly take form in your mind like a photograph which is gradually becoming clear after being processed in a dark room. Then allow it to become very clear as if you are truly there in physical form. See it clearly. Feel the surrounding atmosphere. Is it cool? Is it warm? Smell the greenery or the flowers. Feel the ground. Are people there? Are birds chirping or animals making certain sounds? Are there monks chanting? Is there just a blissful quietude?
The following are some of the sacred sites that are connected via ley lines of powerful energy:
THE GREAT PYRAMID OF GIZA (in Kemet [Egypt])
THE "GULF OF CARPENTINE" (Australia)
KUNOONDA STONE CIRCLES (Australia)
MACHU PICCHU (Peru)
STONEHENGE (England)
TEOTIHUACAN PYRAMIDS (Mexico)
LAKE TITICACA (South America)
ANGKOR WAT (Cambodia)
TIKAL (Guatemala)
SHANNXI PYRAMIDS (China)
MOUNT KAILOS (Tibet)
MOUNT SHASTA (California [USA])
EASTERN SIDE OF HUSDON BAY (Canada)
EAST COAST OF BHARATA (India)— (Capital City of Sri Bhagavan Krishna [DWARKA] is in this region)
UPPER RUSSIAN COAST LINE
After your "visit", record in a special journal what you experienced in sight, sound, emotion, touch, etc.
Give thanks to SOURCE for allowing you to receive the energetic currents of the site such as healing or knowledge.
This process is not "channeling" as many people are endeavoring to perform in the current "Now".
It is connecting with your HIGHER SELF which takes you, by the permission of SOURCE, to sacred vortices of our precious planet. People must be careful of "channeling".
They can open themselves to entities that are not desired.
Physical, emotional, or psychological illness can be the result of "channeling".
This is why daily prayer and meditation is important.
This keeps an individual anchored to the DIVINE ABSOLUTE—to SOURCE.
Then, when particular rituals are performed, we are protected by SOURCE LIGHT, and the rituals are accepted by SOURCE as ceremonies of appreciation for blessings.
As you study other places that are not mentioned in the above list as "Ley Line" vortices, make sure that you are not visiting places where warfare has recently been or is now occurring.
Even though such places may have "Ley Lines", they could be those which now hold much erratic energy, and if so, they could have the opposite effect of what is desired.
In other words, they could cause disturbances rather than be healing and guiding.
Even though wars have certainly and unfortunately been fought in almost every place on our planet, when such events have been long ago (perhaps hundreds or thousands of years ago), the "Ley Lines" have long been healed and sealed, especially via the prayers of spiritually-elevated persons, and the areas are also protected by ancestral spirits and souls and by the "Neteru"— "Divine Forces of Nature".
Weather cataclysms have also altered some sites, but the sacred vibrations are still active.
As you conduct this ritual, also ask SOURCE to heal the waters of our planet which need an uplift in SOURCE FREQUENCY so that their beauty and offerings of oxygen and hydration are readily available to us as wellness paradigms.
LIGHT is soaring to us from beyond what can be studied from the Sun, the Great Central Sun, and the Photon Belt.
The "GREATER LIGHT" is strongly entering our universe, galaxy, and planet and surging into us.
We, too, are becoming like "Ley Lines" of power as our DNA is re-aligned with SOURCE and as we elevate beyond the seventh chakra of the crown ("Sahasrara"— "Thousand-Petaled") and move out beyond to our higher chakras from the eighth (the Soul Chakra)—the rocket into the cosmos with our "God Particle" as the "thrusting engine".
Dr Schavi M Ali
Translation by Google


Disclosure News Italia
Source
© 2021 CrystalWind.ca. All rights reserved.
Disclaimer
We are in compliance with, "Copyright Disclaimer Under Section 107 of the Copyright Act 1976, allowance is made for "fair use" for purposes such as criticism, comment, news reporting, teaching, scholarship, and research. Fair use is a use permitted by copyright statute that might otherwise be infringing. Non-profit, educational or personal use tips the balance in favor of fair use."
All rights reserved go to their respective holders. We do not own the intellectual property shown on this website, the respective holders own that privilege unless stated otherwise.
We do not endorse any opinions expressed on the CrystalWind.ca website. We do not support, represent or guarantee the completeness, truthfulness, accuracy, or reliability of any content or communications posted on CrystalWind.ca.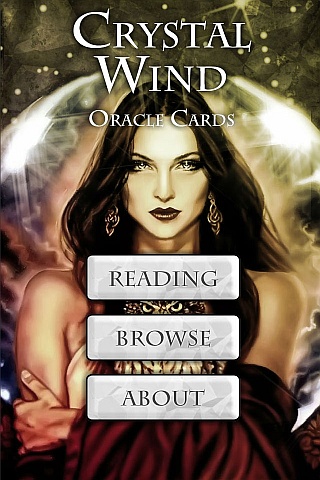 Cut Through The Illusions!
Available On

Spirit Animal Totem Of The Day!
Who is Online Now
We have 1195 guests and no members online