Category: Ann & The Angels Written by Ann Albers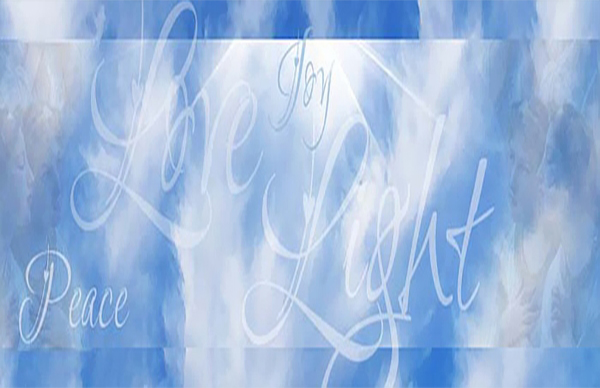 My dear friends, we love you so very much,
Today, take a moment and tune into the energy on your planet. Can you feel the peace? For just a day so many around the world pause and take time to celebrate a holiday of light, love, and hope for a beautiful future. For a day so many choose to gather with family and friends or to reach out to strangers. For just a day so many, even those of you who are down, lonely, and hurting, reach for a slightly better feeling, if only a warm blanket, a cup of tea, and a good movie.
You are never alone. You are never apart from this light. Angels surround you and the Divine flows within every particle of your being. The light that was born in the manger so many centuries ago came into the world anew when you were born, and indeed when every soul is born. Like the oil in the lamp, you have the miraculous capacity to keep this light burning brightly in your world.
Every time you reach for a better feeling thought you keep your light burning, and you birth light anew. Every time you choose to be kind to yourselves or one another you allow this light to burn brightly within you. Every time you focus on something with love you allow this light to burn bright within you.
So whether you are gathering with family and friends, or sobbing silently with a warm blanket wrapped around yourself for comfort, you are reaching for love. You are birthing this light. You are shining this light into the world – whether you interact with another human being or not.
That babe in the manger was a bright light, unimpeded by doubts, fears, or concerns about what the world would think. That light is born again with every child who comes into this world. That light comes in the form of you, your loved ones, and the ones you can't love so easily. That light comes in the form of friend or foe; in the form of animals, trees, creeks, rivers, and streams. That light swirls in inclement weather and soothes in the stillness. You, dear ones, get to shape that light with your thoughts, your feelings, your intentions, and most of all your focus.
So today, whether you celebrate Christmas or not, focus for a little while on a world at peace, hearts filled with love, and a population of humanity that embraces diversity as the many flavors and textures of One. Your Presence is the gift, dear ones. You are the lights burning brightly in this world.
Today as in all days we celebrate you. May your hearts be filled with the sweet peace of knowing the light is always within you, in every kind thought, in every soothing or loving word, and every deed authentically infused with love.
Give yourself a little present today too, Sit quietly with us for a few minutes. Open your heart. Breathe, and receive. That light that we all are, wishes to flow within you and be a blessing to the world. Breathe. You just gave the world the Present of your Presence dear ones, and that is the greatest gift of all.
God Bless You! We love you so very much.
-- The Angels
---
Message from Ann...
Hi Everyone,
Merry Christmas to all of you who celebrate. I hope if this is your wish, that you are enjoying a beautiful holiday in whatever way nourishes your soul. I send you all my love and wishes for a beautiful and peaceful holiday week. For just a little while perhaps we can all tune out the chaos of the world and tune into a greater truth – that love abides in a constant stream – there for the savoring and sharing. In every moment of every day, we get to choose that love or not. We get to birth it or not into this reality.
When I was in kindergarten, we made a little manger out of popsicle sticks and a little baby Jesus out of clay. The teacher took the clay Jesus's home to bake them. I don't remember much, but I do recall being extremely eager to get mine back. it was just a lump of class with a big round head, but to me, that was my babe in the manger. We took our mangers and our baby Jesus home with a little zip lock baggie filled with hay and instructions for our parents. Every day that we did a loving deed we got to place a piece of hay in the manger. On December 24th we got to see how much padding baby Jesus got based on whether or not we'd contributed our good deeds. I negotiated that extra good deeds meant extra hay. I wanted Him to sleep in comfort.
I think that feeling carries with me today. I still want the Divine to rest in comfort in my heart. I want to let my light shine whether the world is making it easy or not. I want to choose love even when others are hating on me because it feels better. I want to focus on all the amazing goodness in life even in a world where there is crazy division, amidst the most amazing cry for unity. I want to focus on well-being that abounds, even when the world tugs at us to focus on death, fear, and illness.
Death happens every day. So does birth.
Every day the light is birthed anew in billions of ways. In every kind smile or kind word, the light is brought into this world. In every choice to soothe or comfort oneself or another the light is birthed anew. In every small good deed, or even when we sit in silence, we make a comfy spot in our hearts for that light to be birthed again and again on this earth. We can block it or we can open to it, full throttle, eager to be the lovers, the lights, the kind souls that we truly are.
So take heart. I know this year has been challenging in so many ways for so many of you but in a moment of peace, you are blessed. In a moment of kindness, you are the blessing. In a moment of Silence, you are the stillness that allows the Divine to shine.
In the words of "Where are You Christmas" sung by Faith Hill, "If there is love in your heart and your mind You will feel like Christmas all the time"
---
Here are a few pointers on how to connect to the spirit of the season at any time...
1. Embrace the qualities of the season
Pick one of the qualities of the season – Peace, Joy, Celebration, Compassion, Generosity – and see if you can focus on it and embrace it all day long. Bring a little holiday into your heart anytime. Give anonymously. Pray for the world. Sit in silent peace. Celebrate a small occasion. Decorate with love. Overdo the goodness just a little bit. Let yourself call the qualities of the season into your life any day.
2. Get present and claim your Presence
During the holiday we often slow down to savor life - good food, friends, family, movies, games, walks in nature, or cozy blankets. We put on our ridiculous but fun fuzzy clothing and lighten up a little bit more than usual. We are more present to life and its goodness. In touch with our hearts, we are in the Present more than usual during the holiday.
We can get that Present anytime. On any day of the week, we can choose a softer and kinder focus on those around us. We can pay attention to the simple pleasures - the sound of snowfall, the brightness of a red berry in a stark landscape, the subtlety of peppermint in your cocoa, or the blessing of a meal contributed by compassionate strangers. In every moment we become more Present to life, we unwrap more and more of the love waiting to be born.
3. Imagine that light birthed in your heart
Each time you have a kind or caring through, say a kind or loving word or perform a kind or loving deed, get in the habit of imagining that light flowing to you, burning brightly, and then flowing out through you into the world. You are a blessing.
---
May you feel at peace today and always. If you are surrounded by those you love, savor the blessings. If not, shut your eyes and breathe and receive the magnificent love from heaven. In any case, Merry Christmas, Happy Holidays. May our lights keep shining brightly.
With love,
Ann
Ann Albers and The Angels
Please feel free to share any of my messages or posts. The only thing I ask is a small note: ©Ann Albers, www.VisionsofHeaven.com
Reprinted with permission from Ann Albers on crystalwind.ca. All rights reserved.
Source Here
---
CrystalWind.ca is free to access and use.
Please support us with a small gift of $11.11 or $22.22 or $33.33.
Spirit Animal Totem Of The Day!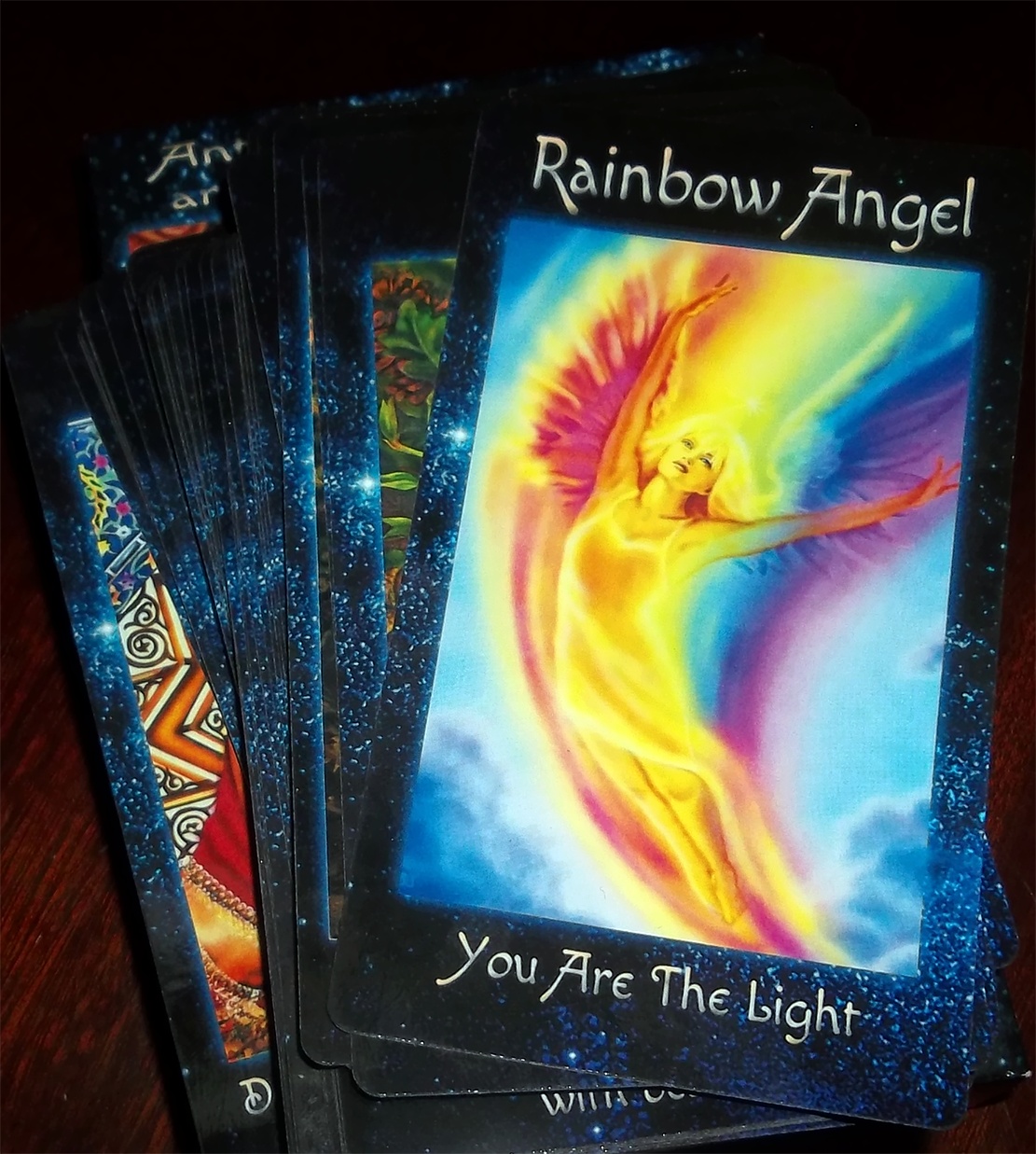 The Crystal Wind Oracle
Myth & Magic Card Deck!
Details Here!
NEW Expanded
Printed & Boxed!
Now with 58 cards!
Who is Online Now
We have 975 guests and no members online