Category: Archangel Gabriel Written by Shanta Gabriel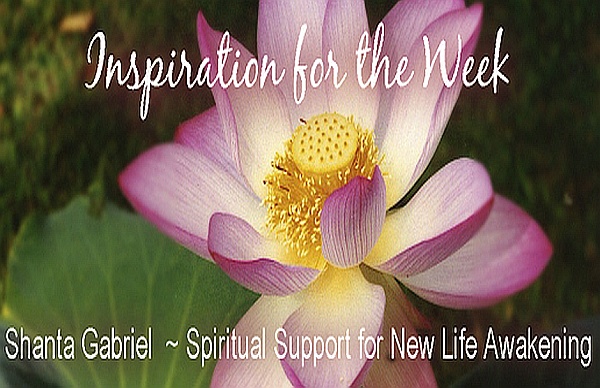 You Are Never Alone
We are drawing on the compassionate and timeless wisdom of The Gabriel Messages to provide insight and inspiration that we can apply every day of our lives.
This message from Archangel Gabriel helps us to remember that we are surrounded by Love and Support at all times, even if we doubt it.
There has never been a time when you were alone, no matter how you felt.
As we evolve into true multidimensional beings, there are times when we are feeling empty, disconnected and even abandoned. This can usually mean we are about to take a leap in energy to a greater expression of ourselves. As intriguing as that sounds, it can be profoundly uncomfortable.
We are in a powerful time that is encouraging us to liberate ourselves from our old ways of being. There are shifts in energy occurring within us that are requiring us to have the faith and trust enough to let ourselves expand into new aspects of life, even when they are unknown to us.
These feelings of disconnection are the indicators that we are integrating new energies into our body/mind. Just as electricity in a house needs to be shut off in order for new wiring to be put into place, we may feel a disconnect from Source energy while we are in the process of integration and before we expand into new creative levels of expression.
Finding a place of neutrality and balance within us during times of outward upheaval becomes vitally important to our well-being. If we try to protect ourselves by contracting energetically in the face of challenging frequencies, we can feel as though we are cut off from our Soul and its guidance system. For me, this causes all sorts of old fear patterns to surface.
If I allow myself to run the chaotic energy I see in the world through my energy system, a downward spiral can develop which leaves me feeling overwhelmed and alone. It is in these times that this Gabriel Message just seems to fall out of the set of cards, reminding me of the truth of my existence — that I am always receiving God's love, that I am never alone, and that my connection to Source energy is only a breath away. It is only when I start to breathe more deeply and slow down that I can actually feel more alignment with my Source energy.
When I feel confusion and sense of disconnection, it's my clue to surrender to the process of realignment that is going on within me, rather than trying in vain to find the old connections that no longer exist.
We are moving into new levels of consciousness very quickly now. The faster I let go of the old ideas about how I am progressing, the easier it is on my nervous system. No matter how hard I try to box them into old forms, the energy connections are very different in feeling. I am being inspired and guided in new ways that can change moment to moment. It is a powerful opportunity to learn to treat myself with loving-kindness and to trust more.
Everyone is experiencing this opening in their own way, so our ability to stay neutral and balanced in our hearts is extremely important. The consciousness of the Earth and all those living upon her is expanding and becoming more filled with Light. Whatever is not in alignment with this expansion is showing up to be transmuted.
The good news is that we are being inspired and guided through this process of expansion by the Divine Presence of Love, eternally caring for us, always present, offering all that we need to fulfill our Soul's purpose in every moment. And we are never alone, no matter what we think about it.
Divine Presence,
Thank you for inspiring me in resourceful ways to stay balanced within myself through times of spaciousness, as well as times of upheaval. Help me to remember that there is a Greater Power working within me as I expand to allow the new frequencies of Light to be present within my human form.
As I continue to stay in Alignment with my Source energy, help me to stay grounded and gracefully release old patterns that may be surfacing. I offer all that I am, all that I do and all that I say to Divinity working in and through my being, now and always. And so it is.
Shanta Gabriel
October 2, 2022

---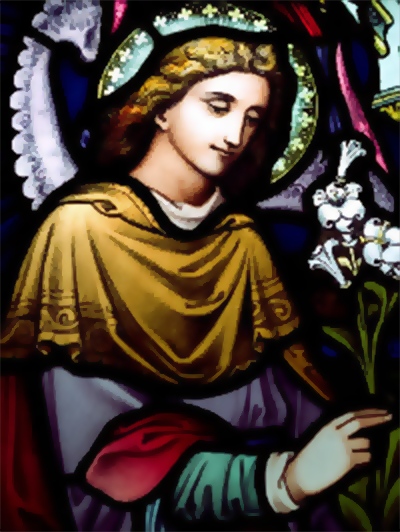 The Gabriel Messages #28
There has never been a time when you were alone, no matter how you felt.
If you only knew how much you are loved and cared for, you would see your life in a different light. There are Angels who have been with you since your birth, and some from before your birth who have been with you for eons of time. These Angels are here to bless you, to protect you, to care for you, and to love you as you walk your earthly journey.
You have only to turn within and you will find us. You have only to look around you, and you will find Angels manifested in different forms everywhere, giving love to you.
Open your mind and heart to receive this love and you will find miracles manifesting in your life. It is this willingness to receive that allows miracles to occur for you.
In your darkest hours we have been there. It is not that the Angels are here to take away your pain or your lessons learned through experience. The Angels are here for you to turn to in those hours of need. We are here to assist you so you will have the courage to go on, and find peace within your heart. You are on this planet to learn and to choose between the darkness and the light. Even if you choose darkness, there are Angels who will neither forsake you nor leave you. However, if you choose darkness you will feel very alone, and life will be a continuous struggle.
If you choose Divine Light, the Angelic voices are raised in magnificent rejoicing and all manner of assistance, seen and unseen, will be there to illuminate your path. Choosing to live in the light can simply mean to turn over your burdens and struggles to a Higher Power, and to ask the Angels to assist you in finding your way to peace, happiness and prosperity. These are the qualities of God in which you are meant to live.
Choosing Light means praying for the Divine Presence to fill you to overflowing with love and peace. It means taking the time to visualize your self filled and surrounded by light, and even drinking in the Divine Light in order to nourish your heart and soul. Not only will this affect your mental and emotional state, but your physical body will also benefit.
The Angels are God's messengers. We live in the Light. All the forces of good in the Universe are here to assist you. so you too can live in the Light and find peace and happiness within yourself. It is up to you to ask to know this as truth in your life. Open your mind and heart to receive all the love that is here for you right now. Remember your message from Archangel Gabriel for today:
There has never been a time when you were alone, no matter how you felt.
Shanta Gabriel
for Archangel Gabriel
October 2, 2022
---
Copyright © Shanta Gabriel. These messages can be shared as long as they are used in their entirety and proper credit is given for the work. I love people to be able to share the work with others.
Source Here

© 2021 crystalwind.ca. All rights reserved.

---
CrystalWind.ca is free to access and use.
Please support us with a small gift of $11.11 or $22.22 or $33.33.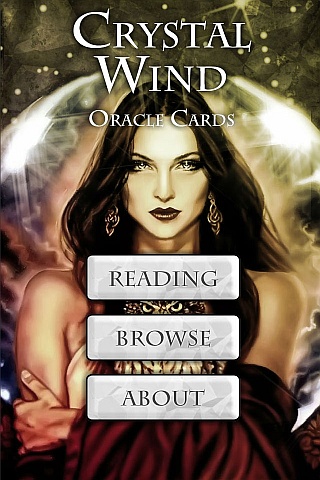 Cut Through The Illusions!
Available On

Spirit Animal Totem Of The Day!
Who is Online Now
We have 1064 guests and no members online