Category: Brenda Hoffman: Life Tapestry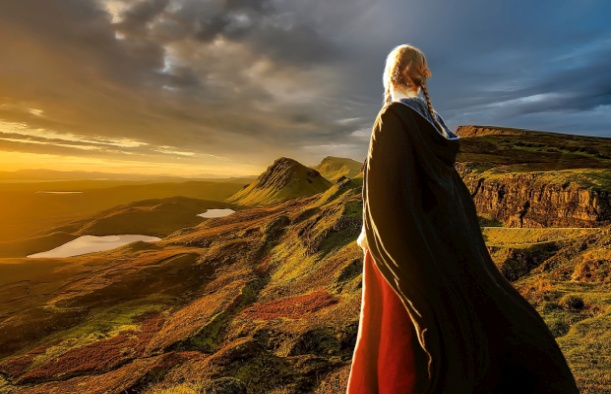 Dear Ones,
Many of you are beginning to feel a new gentleness. As if you do not need anything more or different. This sense of rightness is your plateau before moving into your new world.
You have wrapped yourself in a cocoon of security, of discovering what lies within. So it is you began the unusual earth step of learning to love yourself. Even though you'll soon feel the need to exit your security cocoon, for now, you feel content, secure, and a sense of wonderment that this peaceful being is the you of yesteryear's constant action.
Even though some of you found this contentment long ago, the majority of forerunners required this exit from society to understand how self-contained they are.
New everything will be your new life. Not because what was needs to be eliminated, but that the thoughts and actions of those of you no longer of 3D are so different. As if you found your new home even though you never knew your former home was not right for you.
As a result of your new interests and actions, you will create new art, music, activities, and inventions.
And you are beginning to sense these actions in ways you did not anticipate when you initiated this hibernation/cocoon stage. Initially, you were upset with the need to be with yourself or in a more peaceful environment. You turned off many of your social activities and directed your energies to finding joy closer to home. That joy has compounded until, just as was true for your pre-cocoon stage, you do not wish to make any changes. But you will. Not because it is a should, but because you will grow tired of your self-isolation.
You likely assume you will return to what was before this self-isolation phase. Yet, thoughts of what was bring you little joy or interest. As if you should be interested in your prior life, but cannot seem to muster interest in what was.
At the same time, you have few outside interests other than simple thoughts or actions. "Tomorrow, I might do this." And when tomorrow arrives, you put that action off for another day, week, or month. What was has little interest and what is has not yet arrived. So it is you relish your current state and cannot imagine what more you might wish to do or be.
You have reached a plateau – not your end state, merely a short rest phase.
Your new self-love will propel you to great heights. Once your cocoon state has ended, you will roar out of your cocoon with creativity and joy. You will function differently than 3D you thought possible through attire, interactions, thoughts, inventions, homes, and livelihoods.
For you will no longer have societies' expectations to fulfill before your creativity blossoms.
In 3D, you needed to be outside the norm to be creative. For inventions, new thoughts, and actions were performed by brave souls with strong personalities needed to fight society, which was more disconcerting than most were willing to test. So many 3D creations and inventions were never brought to fruition because it was too psychologically or physically frightening to do so.
Such barriers are no more. Creative juices will be activated in ways you cannot yet imagine. Think of yourself as once having a 3D lid on your activities. Even though you might have worn colors that fit your senses for a day, you likely did not consider wearing socially outrageous clothes. It was safer to fit in than to stand out in every part of your life, including creating that which would be financially productive instead of for personal enjoyment. There were a few outliers, but very few among the millions of 3D humans. Fit in, do right, act, and dress appropriately. Something that was drummed into your 3D being by your family, community, schools, jobs, and even friends.
The new you rule is, be yourself – whatever that means. So it is that odd words or actions will no longer be odd, just different. And wrong will no longer be wrong, just different. The old rules have ended. Not every creation needs to be within a certain framework, including producing an end product of money. For the current 3D society is about the display of financial worth. That is not to say finances will no longer be part of your world, but instead, only a portion of your world as now is true for the colors blue and orange. Both blue and orange are available and displayed in various ways, but not every item in your world is either blue or orange.
Once you leave your cocoon, you will have freedom of thought and action that will almost make you feel drunk with power and joy. "You mean I can do this or this, and no one will notice or care unless they feel like creating something similar with me?" So it will be for you as you tap into this until you find it boring and then move onto that.
You are not who you were before you initiated your hibernation – neither is society nor the world in general. What was is no more. And who you will be, has yet to be discovered – by you and only you. So be it. Amen.
Copyright © 2009-2020, Brenda Hoffman. All rights reserved. www.LifeTapestryCreations.com. Feel free to share this content with others, post on your blog, add to your newsletter, etc. But please keep the integrity of this article by including the author: Brenda Hoffman & source website link: www.LifeTapestryCreations.com
---
CrystalWind.ca is free to access and use.
Please support us with a small gift of $11.11 or $22.22 or $33.33.
Spirit Animal Totem Of The Day!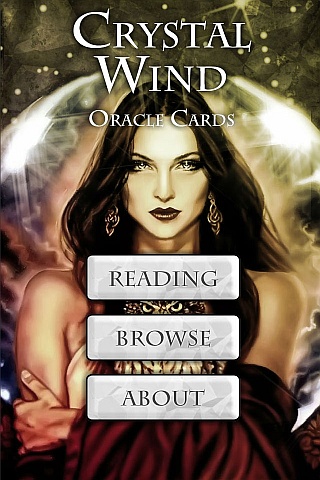 Cut Through The Illusions!
Who is Online Now
We have 1280 guests and no members online