Category: The Ascended Masters Written by Laura Lee Lizak Views: 1813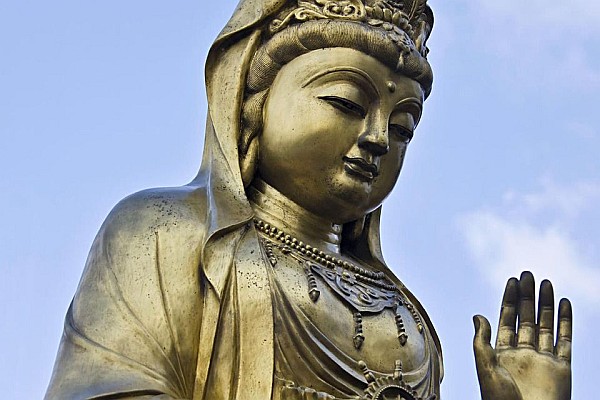 Dear Hearts,

This message and following video is an activation for the highest outcome of the Cronavirus Pandemic.
We also recommend staying in isolation, using protective and sanitizing measures, boosting your immune system, etc.

As the energies of the planet have been accelerating dramatically, many have not integrated them because they have been "pushing things too hard in their lives." So as we slow our lives down, the integration of these enlightened support structures into our bodies, lives and planetary systems is now occurring en masse.
Let's allow that to be the magnificence of this time. Mass enlightenment is at hand.

"We are in the midst of a transformation beyond our wildest imaginings.
Changes in the consciousness structures of our Earth are magnificently occurring. Many many people are shifting now. There are so many that are shifting into creation, into consciousness, that everyone is accelerating the transformation on the Earth. No one is outside of this. It is all falling into place. It is never a hardship to be this powerful. We are giving each other the enlightened support structure that is needed right now. We are all in great support of the transformation that is now occurring in continuous acceleration.
Everyone is simplifying. Everyone is accelerating.
There is nothing to be concerned about. All beings and all things are transforming into enlightened support structures. We are all better than we were before. We cannot have hardship is this power structure. It is integrating consciousness into the Earth. It is energizing everyone's experience.
We are all portalizing the transformation that is experiencing itself in our bodies.
We are all creating transformation in every experience. We all enlighten in continuous support at this time. It is commonplace for the life force to enlighten everyone's bodies. We are that light of consciousness in every experience. We transform this Earth in our connections to our Source. We celebrate this God Consciousness in God-support systems. We demonstrate our consciousness in our connections to the work that we are creating in this transformational time.
It is not time to hurt; it is time to enlighten.
It is time to enlighten everything on this Earth. That is the shift of the hour. That is the transformational consciousness experience we are a part of, all of the time now.
Let it all fall into place. Let the transformation occur in all experiences on this Earth.
Let you be the transformational power structure that aligns everything to this Earth. Let your heart be the part of your experience that is most pronounced. If everyone enlightened in this support system, you would not be in any troubles, in any hardships, or in any subjugations of disruption in any form. Your body is not the needed support system, it is your heart. Your heart is the transformer in every experience. Amma. What a shift it makes to celebrate the heart transformation in all experiences. Celebrate that here. And let it all fall into place. Let simplicity happen.
Let you be so powerful that all bodies are enlightened in your presence.
Let your transformation completely occur in every experience. Let your life force continuously transform every experience. In every experience you are magnificent. Support yourself in this energy system. It is common for all the powers to just fall into place at this time. Believe in your portal and say yes to it always transforming the world.
We are going the change a lot of things these days. We are affecting everything in our powers.
Enlighten. Experience the life force you are creating for yourself here. Do the things that support the work that you are exciting to yourself in. And give to yourself the transformation that is needed today. Thank you. It is time to transform everyone's bodies. That is the shift of the hour. Do it today, in your heart, and begin the process of transforming everyone's hearts, bodies, minds, and souls. Amma.
Let it all be easy. Let it all be supportive. And decide to do the things you see to be needed.
Be the person that always allows the movement of consciousness in the Earth in your body's experience. Amma. Good Job. Celebrate all of this, in God magnificence, and everyone enlightens in every experience on this Earth. Amma. Thank you. And do this all of the time; say yes to all of this always occurring in your body's experience. Transform everyone continuously, and your body will always be exciting to itself, and to all beings."
For more pandemic support, see Quan Yin's Video Meditation.
Credit
Image by Laura Lee Lizak
Laura Lee Lizak is an internationally known channel/transmitter for QuanYin and Creation. Laura had been used as QuanYin's grounding instrument since 1992. QuanYin transmits energetically using Laura's entire body; emanating whatever new accelerated energies and energy bodies are needing to ground into us and our reality at this time. QuanYin transmits in full embodiment of personality, voice, mudra, movement, frequency emanation, and creative expression, and is often seen in Laura's body during transmissions. Many say "this is far more powerful than channeling." QuanYin has ignited thousands upon thousands through Laura. Laura was personally trained as a channel by Seth, of Seth Speaks.
Source Here
CrystalWind.ca is free to access and use.
Please support us with a small gift of $11.11 or $22.22 or $33.33.
Thank you!
ॐ Namasté - Blessings!

© 2008-2021 crystalwind.ca. All rights reserved.
X
Right Click
No right click