Category: Helpful Meditations Written by LoveLight Meditation Circle Views: 7432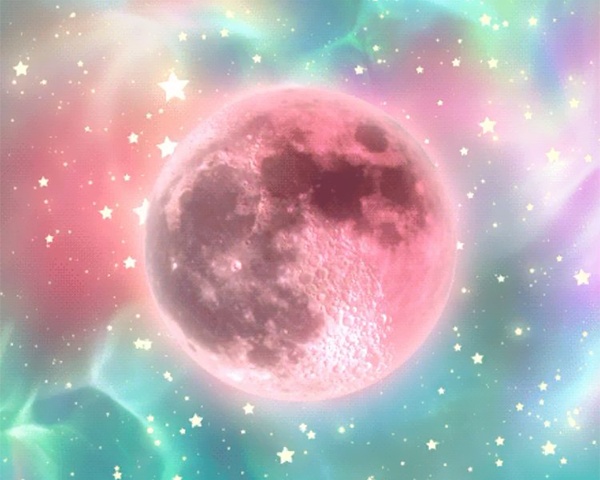 Greetings dear LoveLights
Thank you all for your loving presence with this month's Full Moon (and always!). May's Full Moon has in many traditions been regarded as the moment each lunar year when there is the most metaphysical light around the Earth, celebrated as Buddha's birthday, Hanuman's birthday, and the birthdays of many sages…and one of its names is the 'Flower Moon', which we'll work with in this Full Moon Meditation.
From a cosmic vibrational perspective, this Full Moon is within an arc of Venus alignments that began on April 26th, with a conjunction with the Moon, directly aligned with the star Aldebaran that night, that flowed into Venus being at her brightest for the year on April 27th (with 27% of her surface illuminated).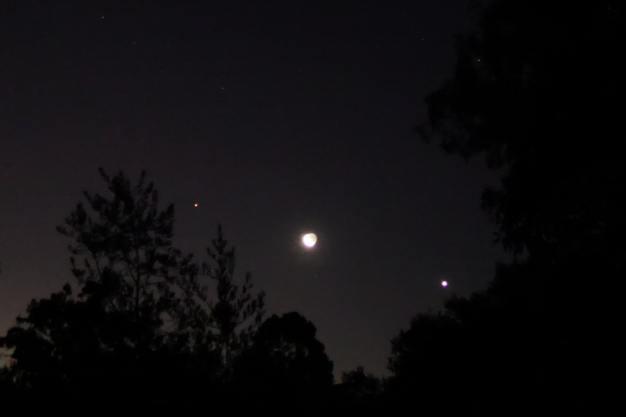 The Moon & Venus in conjunction, with Venus at lower right and Aldebaran left of the Moon, April 26th 2020.
We'll share more about the energy this alignment brought through into the Earth field in the next post at Heart Star, but for today, we're attuning with this Supermoon for amplifying high vibrations in the Earth's energy field, to breathe in and anchor this beautiful stream of Venus Rose energies now peaking through the Flower Moon (and culminating through a Venus~Mercury conjunction on May 22nd).
So let's relax now and breathe deeply, breathing in Love, breathing out Love, centering in our hearts, in the unity of this meditation circle, in Oneness with all people around the planet holding loving focus for planetary ascension in whatever way calls to them. We are One Love, all the way, flowing in unity.
Knowing we are held constantly in the highest Light, as beings of Divine Light aligning together in Love for Gaia and the Source of All Creation, as conduits and anchors for the most beautiful, joyful, benevolent pathway of Planetary Ascension, we open our hearts to the Divine Rose Mother Light flowing from the soul of Venus to Gaia and all living beings on Earth, in Oneness with all supporting beings of Love who are guiding the Venus LoveLight into the Earth's energy field, light-grids and collective consciousness.
We open to these sweet vibrations of love and warmth being enhanced through this May 7th Full Moon, the peaceful embrace of the Soul of Venus flowing through the purifying 7D vibration of Divine Grace radiating from the Flower Moon, activating peace and grace within our beings and all around the Earth, dissolving old limiting programmes from the collective subconscious, realigning humanity and all life on Earth Now to Freedom in Infinite Love, Together in unity, we anchor the Grace now dissolving old limiting beliefs and imprints into Rose LoveLight, refreshing and recoding with Freedom in Love, in gentle Aqua Light.
As we anchor this flow, we can see/feel the Earth held and embraced within the soft, crystalline light of a Rose of Divine Grace, emanating from Venus, amplified by the Full Moon, and vibrationally aligned with Light radiating from the centre of the Universe, through our Galactic Central Sun, through many beautiful Stars of Light to our Sun, Solaris, into the Solar System, into Gaia, into our Beings, as light-filled conduits for the galactic central creation codes to flow straight and true into this Earth plane, vibrating into and through this density field with Infinite Love.
All beings are held in the Venus & 'Flower Moon' vibration, bathed in the vibrational message of feeling safe in a loving Universe in every moment, as pure, natural Light Codes of Divine Creation flow in, stabilizing the highest Ascension Pathway for New Earth and all life to flourish in.
We call through our beings the highest convergence of Ascended Earth, in the pure Divine LoveLight flowing every moment, activating the natural impulse of Love, Compassion and Cherishment within all life on Earth, together as One in the network of Universal Love, radiating Unconditional Love through our beings in unity with Ascended Earth, the planetary light-grids, humanity and all life, in union with beloved Gaia. May the infinitely renewing Light of the Divinity Within unfold this Planetary Shift in ever deeper joy and peace. And So BE It.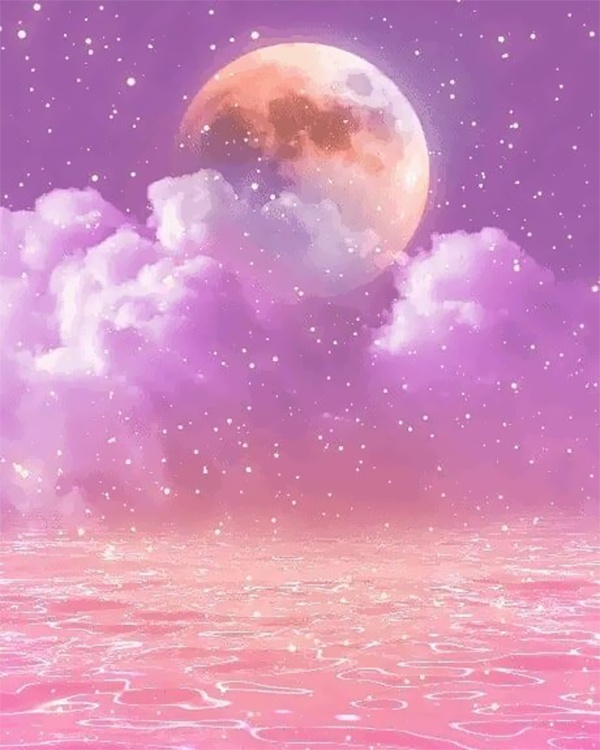 Deepest thanks and love to everyone joining in here, or anchoring Ascension in any way that calls to you, and deepest thanks and love to the many beings of Love guiding, guarding, assisting and supporting this planetary Shift.
Love, Joy & Peace to All,
Joanna&Ashura,&Tanabor&Friends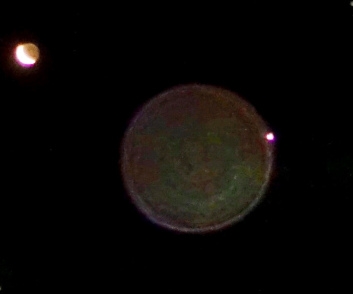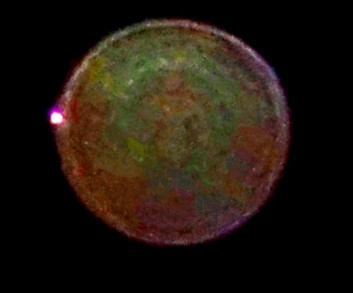 Orb radiating from Venus toward the Moon, during the Venus~Moon conjunction on April 26th 2020. ', surrounded by green heart chakra light, with deep rose tones radiating from her.
PS: Group meditations are 'time-flexible'. If you like the rhythm of a continuous meditation time, we suggest 12:12pm in your time zone, unless otherwise advised (for particular alignments). However, whenever it suits you best to come into our meditation focuses, we encourage you to hold the intention to meet and merge with the group's sending of LoveLight. LoveLight Circle Meditations can be used at any time they 'call' to you, and are shared as a guide ~ if you feel inspired to continue with them or expand upon them in your own creative ways, feel free to do so! If you're new to meditation or the LoveLight Circle, we suggest beginning with these Meditation Guidelines (or similar) before group focuses. Namaste.
With love&gratitude to all unknown artists whose images appear in these posts. The moon image at the top of this post comes from an artwork by Geya Shvekova.
Greetings All, and welcome to the LoveLight Meditation Circle.
Everyone is very welcome to join in our Sunday Meditations, just come along with your loving heart and dedication to the ascension of this beautiful planet, and your innate ability to envision, dream, intend and anchor through your Being the New Earth and humanity's transformation to higher love, unity consciousness, peace and joy.
Love & Blessings,
Joanna&Ashura & Family
source
---
CrystalWind.ca is free to access and use.
Please support us with a small gift of $11.11 or $22.22 or $33.33.
Thank you!

ॐ Namasté - Blessings!

"Life is an echo, what you send out comes back."
© 2008-2021 crystalwind.ca. All rights reserved.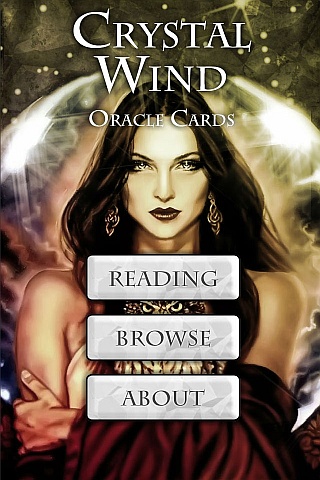 Cut Through The Illusions!
Who is Online Now
We have 1654 guests and no members online