Category: History Book Bias Views: 1990
The Early Spaniards in South America and English Settlers in North America
I don't want to invent victories for people's movements. But to think that history-writing must aim simply to recapitulate the failures that dominate the past is to make historians collaborators in an endless cycle of defeat. If history is to be creative, to anticipate a possible future without denying the past, it should, I believe, emphasize new possibilities by disclosing those hidden episodes of the past when, even if in brief flashes, people showed their ability to resist, to join together, occasionally to win. I am supposing, or perhaps only hoping, that our future may be found in the past's fugitive moments of compassion rather than in its solid centuries of warfare.
That, being as blunt as I can, is my approach to the history of the United States. The reader may as well know that before going on.
What Columbus did to the Arawaks of the Bahamas, Cortes did to the Aztecs of Mexico, Pizarro to the Incas of Peru, and the English settlers of Virginia and Massachusetts to the Powhatans and the Pequots.
The Aztec civilization of Mexico came out of the heritage of Mayan, Zapotec, and Toltec cultures. It built enormous constructions from stone tools and human labor, developed a writing system and a priesthood. It also engaged in (let us not overlook this) the ritual killing of thousands of people as sacrifices to the gods. The cruelty of the Aztecs, however, did not erase a certain innocence, and when a Spanish armada appeared at Vera Cruz, and a bearded white man came ashore, with strange beasts (horses), clad in iron, it was thought that he was the legendary Aztec man-god who had died three hundred years before, with the promise to return-the mysterious Quetzalcoatl. And so they welcomed him, with munificent hospitality.
That was Hernando Cortes, come from Spain with an expedition financed by merchants and landowners and blessed by the deputies of God, with one obsessive goal: to find gold. In the mind of Montezuma, the king of the Aztecs, there must have been a certain doubt about whether Cortes was indeed Quetzalcoatl, because he sent a hundred runners to Cortes, bearing enormous treasures, gold and silver wrought into objects of fantastic beauty, but at the same time begging him to go back. (The painter Durer a few years later described what he saw just arrived in Spain from that expedition-a sun of gold, a moon of silver, worth a fortune.)
Cortes then began his march of death from town to town, using deception, turning Aztec against Aztec, killing with the kind of deliberateness that accompanies a strategy-to paralyze the will of the population by a sudden frightful deed. And so, in Cholulu, he invited the headmen of the Cholula nation to the square. And when they came, with thousands of unarmed retainers, Cortes's small army of Spaniards, posted around the square with cannon, armed with crossbows, mounted on horses, massacred them, down to the last man. Then they looted the city and moved on. When their cavalcade of murder was over they were in Mexico City, Montezuma was dead, and the Aztec civilization, shattered, was in the hands of the Spaniards.
All this is told in the Spaniards' own accounts.
In Peru, that other Spanish conquistador Pizarro, used the same tactics, and for the same reasons- the frenzy in the early capitalist states of Europe for gold, for slaves, for products of the soil, to pay the bondholders and stockholders of the expeditions, to finance the monarchical bureaucracies rising in Western Europe, to spur the growth of the new money economy rising out of feudalism, to participate in what Karl Marx would later call "the primitive accumulation of capital." These were the violent beginnings of an intricate system of technology, business, politics, and culture that would dominate the world for the next five centuries.
In the North American English colonies, the pattern was set early, as Columbus had set it in the islands of the Bahamas. In 1585, before there was any permanent English settlement in Virginia, Richard Grenville landed there with seven ships. The Indians he met were hospitable, but when one of them stole a small silver cup, Grenville sacked and burned the whole Indian village.
Jamestown itself was set up inside the territory of an Indian confederacy, led by the chief, Powhatan. Powhatan watched the English settle on his people's land, but did not attack, maintaining a posture of coolness. When the English were going through their "starving time" in the winter of 1610, some of them ran off to join the Indians, where they would at least be fed. When the summer came, the governor of the colony sent a messenger to ask Powhatan to return the runaways, whereupon Powhatan, according to the English account, replied with "noe other than prowde and disdaynefull Answers." Some soldiers were therefore sent out "to take Revenge." They fell upon an Indian settlement, killed fifteen or sixteen Indians, burned the houses, cut down the corn growing around the village, took the queen of the tribe and her children into boats, then ended up throwing the children overboard "and shoteinge owit their Braynes in the water." The queen was later taken off and stabbed to death.
Twelve years later, the Indians, alarmed as the English settlements kept growing in numbers, apparently decided to try to wipe them out for good. They went on a rampage and massacred 347 men, women, and children. From then on it was total war.
Not able to enslave the Indians, and not able to live with them, the English decided to exterminate them. Edmund Morgan writes, in his history of early Virginia, American Slavery, American Freedom:
Since the Indians were better woodsmen than the English and virtually impossible to track down, the method was to feign peaceful intentions, let them settle down and plant their com wherever they chose, and then, just before harvest, fall upon them, killing as many as possible and burning the corn... . Within two or three years of the massacre the English had avenged the deaths of that day many times over.
In that first year of the white man in Virginia, 1607, Powhatan had addressed a plea to John Smith that turned out prophetic. How authentic it is may be in doubt, but it is so much like so many Indian statements that it may be taken as, if not the rough letter of that first plea, the exact spirit of it:
I have seen two generations of my people die.... I know the difference between peace and war better than any man in my country. I am now grown old, and must die soon; my authority must descend to my brothers, Opitehapan, Opechancanough and Catatough-then to my two sisters, and then to my two daughters-I wish them to know as much as I do, and that your love to them may be like mine to you. Why will you take by force what you may have quietly by love? Why will you destroy us who supply you with food? What can you get by war? We can hide our provisions and run into the woods; then you will starve for wronging your friends. Why are you jealous of us? We are unarmed, and willing to give you what you ask, if you come in a friendly manner, and not so simple as not to know that it is much better to eat good meat, sleep comfortably, live quietly with my wives and children, laugh and be merry with the English, and trade for their copper and hatchets, than to run away from them, and to lie cold in the woods, feed on acorns, roots and such trash, and be so hunted that I can neither eat nor sleep. In these wars, my men must sit up watching, and if a twig break, they all cry out "Here comes Captain Smith!" So I must end my miserable life. Take away your guns and swords, the cause of all our jealousy or you may all die in the same manner.
Continue Reading: Columbus and the Indians pt 3
---
Excertped from the Book History is a Weapon by Howard Zimm
Source Here
---
CrystalWind.ca is free to access and use.
Please support us with a small gift of $11.11 or $22.22 or $33.33.
Thank you!

ॐ Namasté - Blessings!

"Life is an echo, what you send out comes back."
© 2008-2021 crystalwind.ca. All rights reserved.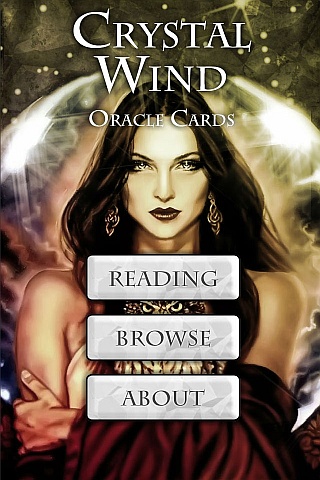 Cut Through The Illusions!
Who is Online Now
We have 1638 guests and no members online