Category: Inspired Mind Written by JIm Self Views: 2326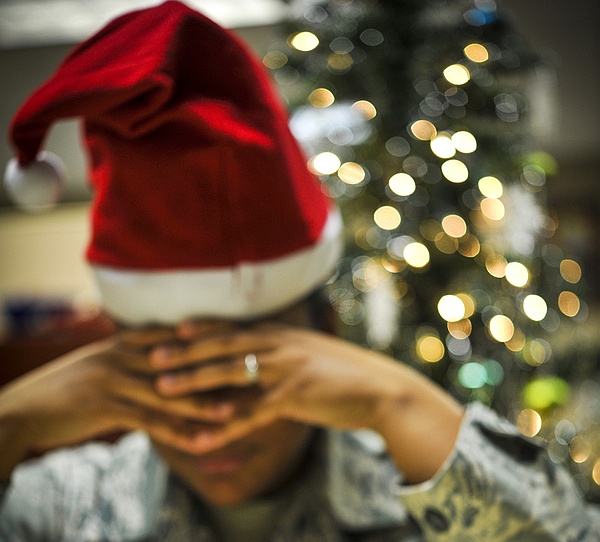 Welcome to the holiday season! The most joyous and peaceful time of year... Right? I heard this recently and just had to share this with you: "Geez - here it is December already. What happened to September, October and November? How can I stay sane and hold my usual tone of happiness and calm when I now have ten times the number of things to get done? I mean, life is busy enough already. Now, on top of everything else, I have to shop for food, cook it, entertain lots of people and clean up after them.
Not to mention I gotta decorate the house, buy and wrap the perfect gifts, send cards and do my volunteer work at the homeless shelter. Heck, the only place that isn't packed this time of year is the gym! And who has time for that! If I take a moment to stop and sit down, I might just stall out and not get up until Spring. (Which actually sounds pretty good right about now.) The holidays are suppose to be fun and happy and rejuvenating. I remember a time when they were... as a kid. So, how can I make the holidays fun and stress-free now?"
Sound familiar?
This is the time of year to celebrate life, spend quality time with loved ones and give and appreciate. So why do we get so stressed out? The increased work responsibilities, deadlines, crowded traffic, stores and parking lots, huge lines and lots of other pressures we place on ourselves adds to the already existing stress we carry around.
Depression during the holidays is also a common experience. Holiday blues can be caused by many of these same stressors plus fatigue, lack of sunlight, cold weather, over-commercialization, time and money constraints, family conflict, unrealistic expectations, overeating and drinking. Unresolved issues related to past losses can also be triggered by the holidays.
The stress is real, yet we can choose how we react to whatever causes us stress. We can choose to develop tools and techniques to return to peace and well-being or we can choose to play the game most others are playing and get all worked up and grumpy.
This time of year can be a tough roller coaster ride or a happy celebration of life. It's really up to you. Although the solutions may sound simple – it isn't necessarily easy to pivot these strong patterns of unhappiness into new patterns of joy and fun.
I hope you enjoy this compilation. These are suggestions we've collected from others in the Mastering Alchemy community. Please feel free to email us your own secret to staying sane and certain during the holidays. I'd love to hear from you.
May you experience love and laughter and sparkling lights throughout this holiday and the New Year!
In joyful amusement,
Roxane Burnett
Whatever I choose to do during the holidays, I have to make it meaningful for myself. I just can't send cards anymore - it's a boring task. Hanging lights in the house – now that excites me. I've learned to "Just Say No" to those events that don't totally turn me on and I am much happier. So is my family. ~ JV. Netherlands
I make sure I get plenty of sleep. If I don't, I get grouchy and impossible to be around. Sometimes even ill. ~ BD. Hawaii.
How I stay sane: * I laugh at myself. * workout and call in the Rays of Creation while doing my cardio. ~ CN. Colorado.
While waiting in lines, traffic or parking lots, I take the time to breathe deeply and rhythmically and I re-establish my grounding cord. ~ JP. England.
I remain sane and certain during the hectic holidays by focusing on what's fun. I like to write and hide little notes around the house for my family to go on spontaneous "treasure hunts." The treasures are not big-ticket items, just cute, fun surprises I find at the dollar store throughout the year. This makes the holiday time filled with laughter and it is easy to do. In fact, now the kids are getting into it. ~ MB. New York.
I like to give gifts of DOING SOMETHING...Like creating a party or going skiing with a friend; going on a hike or on a picnic, outdoors or indoors.~ SL, California.
I like to sit down with my family and decide which good cause we want to donate to each year. We have so many choices. Some years we adopt a wild animal through Defenders of Wildlife. Other years we sponsor a hungry child. This year we will put in a few hours cooking at a homeless shelter and drop off clothing donations to a battered women's center. This family tradition gives us a lot of joy to know we're making a difference, and the more joy we feel, the more our very hearts and souls relax. It brings us closer together and helps us appreciate the incredible abundance we have. ~ GB. Sweden.
During the stressful holidays, I run my energy in the hot tub every evening. The falling stars and night flocks of geese remind me of my certainty and the hot water keeps me sane. - LJ. Canada.
I used to over-do on food during the holidays and my body paid for it. I've learned how to make it easy on my body and more fun. I actually have extra energy to share, rather than feel exhausted at the end of the day. This is what I do: a. I like to alkalize beforehand by drinking my "green drink" - VitaMineral Green. b. I plan my meals around what I CAN eat rather than what I CAN'T. ~ JC. Oregon.
If I eat too much stuff that feels bad in my system I plan a cleanse between the holidays. ~ EG. Virginia.
I think the best and easiest holiday season we ever had was when we "gave" everyone animals from heifer.com - buying animals for folks who can use them for income and food in a self-sustaining way. It was easy to do, no wrapping and shipping involved and we all felt great about it! ~ DW. Washington.
It really helps me to spend some time just being with friends, especially little ones! They are wonderful reminders of the *magic* that's also available at this time! ~ CK. California.
I don't have any fond memories around the holidays so I like to take the time to do self-nurturing and celebrating in new ways. Last year, instead of traditional holiday music, I treated myself to the entire collection of Beatle music and spent the holiday with them! ~ RB. Oregon.
I have a secret for staying sane during the holidays. In fact I do this every morning. When I first rise from my bed, I take a moment and kneel in my personal sacred space in my room and give thanks and ask for blessings for myself, my loved ones, and for the world. I ask specifically for good health, happiness, peace, and prosperity. This sounds very simple and rote, but in my world as a single mother of five children, holding down two jobs, and working on a degree plus a health certificate, I need simple and rote. I know the power of simple and rote. It changes my world every morning, and I have a good day! ~ KN. Russia.
Cooking brings me joy and peace so I take advantage of the holidays to be creative. This keeps me sane and focused upon the positive aspects. I indulge in a new, fancy cookbook every year and spend lots of time and money on experimenting with new dishes. I love the adventure. ~ AR. Michigan.
I need quiet time with just myself. Pleasant smells, pleasant soft sounds and relaxing each part of my body starting with my feet to my scalp. When I'm quiet I can make closer contact with the peace within. ~ JB. Texas
To stay sane, I have a good cry. I light some candles, turn off all the lights, wrap up in my really soft chenille wrap and watch the movie "Holiday Inn", which is where "White Christmas" was first used. Then I play the Bing Crosby Christmas Album and stand at the door and look out the window. And it makes me cry. I literally cry myself to sleep when I do this ritual. And when I wake up, I have cried out all the poisons from my system. Then I can enjoy the holidays by truly appreciating my daughter and my two beautiful grandchildren. ~ JT. Alabama.
My stress is relieved by petting my cats and bunny! We all could learn from the animals that life is simple. Just a little "Hello" (as you taught us) can make another's day. It works on the cats!!! ~ LB Washington.
I think creating little personal traditions helps a lot. This year I had fun being a volunteer course monitor for the Run to Feed the Hungry held Thanksgiving morning. ~ CK. California.
I like to treasure holiday moments when they arise, in the form of music, snow falling, getting Christmas decorations out (slowly and gradually), seeing my home town (Breckenridge, Colorado) lit up like a Christmas card, saying "happy holidays!" to strangers I pass in town. ~ RD. Colorado
I don't always stay light and tranquil through these times but when I go outside and be with Nature, it is always better. Nature is my nurturer. ~ KW. Australia.
I remember three things: a. It is not about me. I don't have to throw the biggest party, serve the most delicious food or give the most expensive or unusual presents. I can just BE and enjoy the season. b. It is about a baby- for Christians anyway. A baby. Soft, gentle, tiny, smelling of new life and I guess in his case hay rather than talcum powder. For a few days in mid-winter, it is all about a baby and new possibilities. c. And I love it all - all the glitter, the tinsel, the carols, the presents, the hoopla and "fa-la-la-la, la, la, la, la"; all the prayers, the candle light, the meditation and the quiet peace of sitting by a fire in the warm glow of candle or tree lights. If I remember the first two and do the third, I maintain my sanity and certainty, my own peace and joy. ~ SM. Canada.
Credit
Jim Self is an author, international speaker, and teacher of the Tools for Mastering Alchemy. This work is in co-creation with Archangels, Ascended Masters and Teachers of Light. Free DVD and Free Tele-Classes. Jim is presenting Free in-person classes and the weekend seminar, Creating the Personal Power Field around North America. www.MasteringAlchemy.com or 775-851-8950
© Copyright: You may share this article with your friends as long it is kept whole and our website is included. Thank you.
PLEASE NOTE: Universal Copyright 2010 is authorized here. Please distribute freely as long as the website www.masteringalchemy.com is included as the resource and this information is distributed on a noncommercial no charge basis.
Source Here
---
CrystalWind.ca is free to access and use.
Please support us with a small gift of $11.11 or $22.22 or $33.33.
Thank you!

ॐ Namasté - Blessings!

"Life is an echo, what you send out comes back."
© 2008-2021 crystalwind.ca. All rights reserved.
Spirit Animal Totem Of The Day!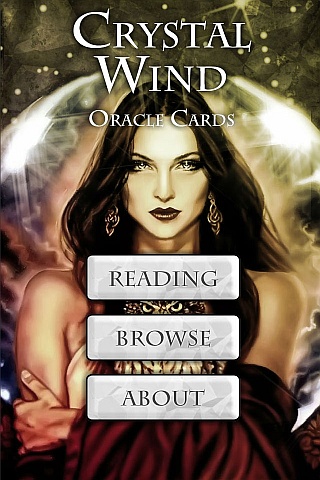 Cut Through The Illusions!
Who is Online Now
We have 1361 guests and no members online