Category: Forecasts and Horoscopes Written by Lauren Howard Coleman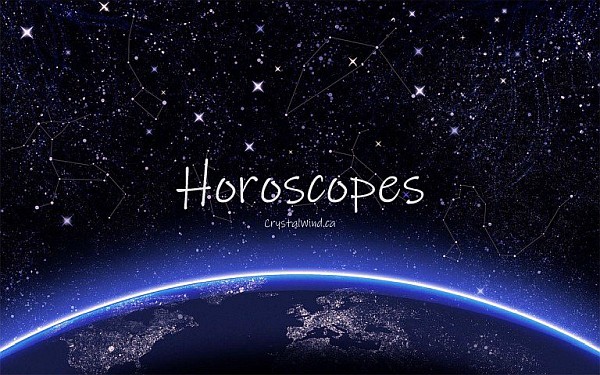 For the week of September 30th thru October 7th, be sure to read your Rising Sign as well:
Aries
Mercury stations direct this weekend, allowing you to create some sort of order out of the prevailing chaos, and tie up a couple of loose ends. There could be some frayed (and confusing) pieces from the past that are needing to be resolved. This could be frustrating. But with this direct motion you are being tasked to finally clear things up once and for all. It won't be easy. It rarely is when the left hand doesn't know what the right hand is doing in the world at large. But with a bit of persistence, and the sword of truth on your side, clarity can be achieved. Just stay focused, and don't allow yourself to be distracted from the end goal. Once all the pieces fit together and fall into place, you'll be able to map out some sort of strategy. Therefore set your eyes on the target that you wish to achieve, take aim with laser-like precision, and go for it.
Taurus
Venus only just entered Libra on Thursday, putting even more emphasis on the idea of achieving some sort of balance and moderation in your everyday life. That is betwixt and between your various obligations, and daily responsibilities. Lucky for us all, Mercury also stations direct this weekend trying to mull through the congestion and the confusion that the recent retrograde phase may have left in its wake. Things can come to light at these times, adding even more information. But hopefully the information you are now receiving is both clarifying and helpful, so that you can now finally achieve some sort of balance. And if you don't have all the information you need, what you do have available are the sleuthing skills and means to search out and get the answers that you need. Then use the focus, concentration and insight to create the sort of road map and time line that works best for you.
Gemini
Mercury stations direct this weekend, and it is taking you along for the ride, but not without having to clarify a few glitches along the way. Like a lingering hangover, even though Mercury is indeed stationing direct on Sunday, it will take a little work to get things moving in the right direction. And that will be especially so in the more personal areas of your life. It could feel a bit like sorting through the various threads of some unraveled skeins. But which then allows you to untangle, and organize them the right way. Some of this may also be about establishing yourself in such a way that you can better take advantage of an opportunity, or improve your work space. Whatever improvements you make over the next few weeks are bound to benefit you not just in the short term, but in the long run as well. Paint that wall, move that furniture to just the right spot. Whatever it takes to inspire you to new and better things. A new vision is emerging, and you will want to do all you can to bring it to fruition.
Cancer
Now that Mercury will be moving out of its retrograde phase, you will find your mind and your perceptions reshifting and readjusting. Part of that is trying to adjust to what you usually associate with a state of normalcy. But not without some lingering doubts trailing behind. It's that feeling of uncertainty that makes it hard to plan and/or commit right away. However there are also opportunities here to bring some much needed insight into your relationships with others, that could bring greater clarity and deeper understanding. Through deeply honest truth-telling and sharing, clarity will eventually resume. Just know that with this particular station of Mercury that there might be some lingering uncertainty before we can all fully see our way forward. Sometimes all that means is patiently waiting for all of the facts to finally be revealed, before you can make fully informed decisions.
Leo
Even though Mercury is finally stationing direct again this week, there is this feeling of having to sort out some things before we can fully proceed. For Leo this may include having to sort through your priorities yet again, making sure that you are focused on fully investing your precious time, money and resources on those things that are most important to you. This is about keeping the eye on the prize, without getting distracted by whimsical fancies, or giving up before you even begin. This is the sort of weather, however, in which deep and profound truths can be revealed. Just know that once you have attained that deeper understanding, you will have greater confidence in creating a plan, and moving forward with the goals that you know are in your best interest right now.
Virgo
Thankfully Mercury finally stations direct in your sign this weekend. And as a result you will gradually feel some of the lingering miasma clearing from your field of vision. This particular station does carry a little bit of a hangover, so don't be surprised if you find yourself spending the week trying to rectify any previous misconceptions, mistakes or assumptions. However, because Mercury is your ruling planet, and it is in your sign, you also have access to some of its better attributes which will assist you in: finding the answers that you need, solving any mysteries, analyzing a problem, or deciphering a puzzle. A strong trine between Mercury and Pluto will really help with focus, concentration and getting to the bottom of things. Therefore don your deerstalker cap and your herringbone cape, and get to work. There are things that need sorting and organizing.
Libra
Calloo Callay! Venus has returned home to your sign, and none too soon, showering good will, well wishes and some high hopes as she enters your sign. At the same time, she cautions us to not be too ambitious, or to say yes to everyone and everything just yet. There are still some quandaries to be unraveled, and perhaps some choices to be made. Mercury stations direct this weekend, but not without having some of the lingering effects of the retrograde phase trailing behind him. Things from the past may crop up and need to be addressed and sorted out before you optimistically jump into the pool. But as you are addressing any lingering problems, pay attention to any personal insights that may arise. These can help to lead you to a deeper understanding of some of the underlying causes of your current quandaries. Once these are all sorted out, then you will be able to more confidently move forward with any plans or activities that had been previously delayed, backed up or put on the shelf over the past 3 weeks.
Scorpio
Mercury had also returned to the sign of Virgo in order to sort some things out, and take care of some unfinished business in this sign. This is the sign where Scorpio connects with their highest aspirations and goals for the future. And it may seem as Mercury stations this week, that these needed some sorting out. This could include clarifying exactly what your actual vision for the future looks like. Are your dreams and aspirations realistic and achievable? And if they are, what are the things that are standing in your way, or preventing you from making these a closer reality? What are some of the first steps that you can take? Since you are still in something of a reflective mode, even though Mercury will now be direct, this is a good week to more fully connect with yourself, and perhaps even gain some important insights, and a deeper understanding. Armed with that information, you can then revise, or more fully commit towards the sorts of aspirations that you know are possible and achievable.
Sagittarius
As Mercury stations direct this weekend, it does so carrying some lingering tendrils of confusion, distraction and perhaps a little unraveling from the past. Like a wicked hangover, we are being asked to sort out the skeins of our lives that were becoming unraveled. Even if they were unraveled without our knowing about it. This is the sort of station of Mercury that says: "Oh look this was left undone, you need to fix it." Even if it is only a matter of having to clarify a misunderstanding or assumption, these things can sometimes require filing the right forms, and making the appropriate calls, and use up precious hours of our lives. But once the details are sorted out, then you can more confidently move forward with your plans. There are discussions to be had, road maps to be drawn, and agreements to be had. But first you have to make sure that everyone is on the same page.
Capricorn
The New Moon in Libra on September 25th was asking you to have some sort of plan for the foreseeable future. A plan in which you may have to make some choices, but will ultimately give you greater control and decision making in the future. But subject to the twists and turns, delays and reprisals of the last week of the Mercury retrograde, you may have not had all the information at your disposal to do so. And even now, as Mercury is finally direct once again, it is still unearthing information, revealing and disclosing, and trying to sort things out. And know that the more you poke and prod, even more will be revealed. This can bring something of a wait and see attitude as you allow the dust to finally settle, and you can see where everything now stands. As we open this week, a sudden burst of optimism may incline you to jump in before all is settled. Just remember to not leap in until you have examined all the details first. No rock should be left unturned as you examine all the underlying causes and conditions first.
Aquarius
Mercury is thankfully going to be moving direct again after the weekend, but not without carrying a bit of baggage up from the retrograde underworld in the process. Some things that you had thought safely sorted out and put to bed, may have risen their demonic heads during the retrograde phase. This is now your opportunity to lay them to rest once and for all, so that you can move forward satisfied that they won't be plaguing you any further. Know that whatever was coming to light was an opportunity to clear out whatever pestilence was brewing beneath the surface. Think of it as a purification. The end of a phase. And the beginning of another in which you can now move on and out into the far horizons. This can be applied to everyday real life as well: recycle, repurpose, and make your life simpler. Reorganize your environment, declutter, clean and purify. This is a metaphor for clearing out the detritus of the past, and clear out the basements of our lives. This then allows for better things to come in and take root.
Pisces
It can sometimes feel these days like you don't always know where others are coming from. They seem distracted, miles away, preoccupied with their own vision, or their own problems. This can leave you feeling like you are pretty much on your own at times. So when it comes to having to make an important decision, or to have someone to lean on, you may not want to impose. Yet this week, now that Mercury is stationing direct again, there are some really great opportunities to connect with others on a very deep and meaningful level. Or to come to some important insights into the important relationships in your life. You might want to wait a bit for Mercury to pick up some speed again, but you will soon see your confidence returning which will then allow you to make clearer decisions, agreements with others, and commitments going forward.
© 2022 crystalwind.ca. All rights reserved.
---
CrystalWind.ca is free to access and use.
Please support us with a small gift of $11.11 or $22.22 or $33.33.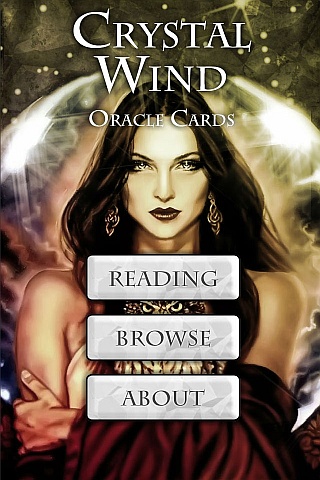 Cut Through The Illusions!
Available On

Spirit Animal Totem Of The Day!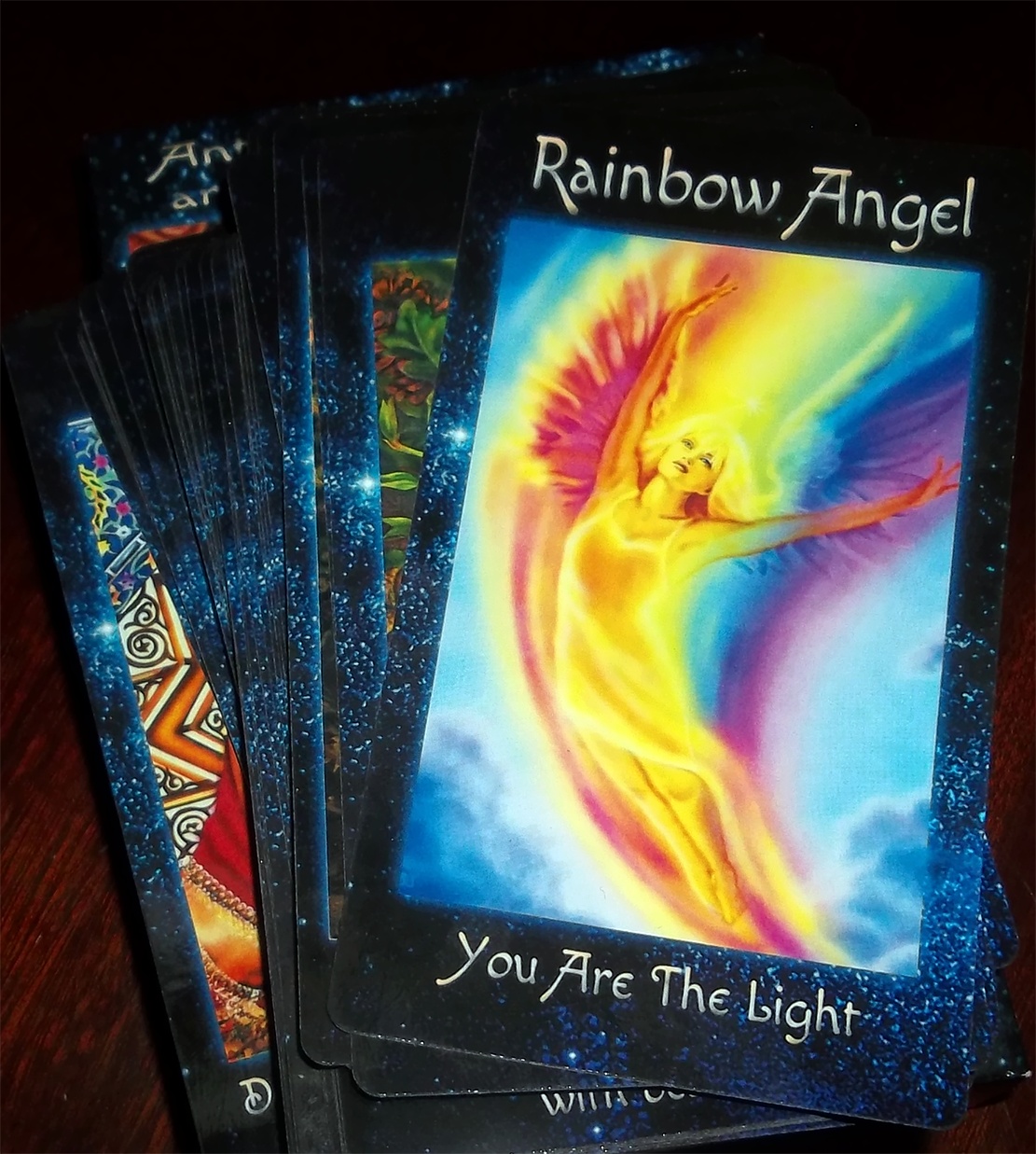 The Crystal Wind Oracle
Myth & Magic Card Deck!
Details Here!
NEW Expanded
Printed & Boxed!
Now with 58 cards!
Who is Online Now
We have 781 guests and no members online