Category: Intuitive Connections Written by Diane Katherine Views: 1397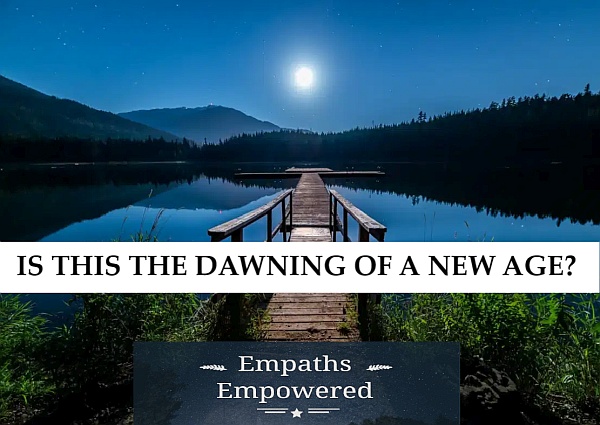 When the moon is in the 7th house and Jupiter aligns with Mars… No. I've not recently taken up astrology. You may remember the above line from the lyrics of Aquarius. A song that keeps coming into my mind lately, which I'll come back to shortly.
I've not put a post out for a few weeks. With the way the emotional energy has been of late, I've not been too inclined to write a full post. I have started several, but then never got to finish. It is difficult for me to stay focused with all the strange energies afloat. Its also not helped that here in Manchester there's been another local lockdown, which again shifted the energy dynamic.
For the Empaths of the world, and indeed anyone else, these current times have brought in some bizarre challenges. As a species, we have never collectively experienced anything like what we are currently experiencing. Yes, there have been wars and natural disasters, suffered by many, but none of them hitting the entire human race at the same time.
But another problem we are continuing to endure is that people's emotions are still being manipulated on a massive scale. Fear and anger in particular. Even when it feels like some of the anxieties are calming, another story is put out in the media to stoke the furnace of fear back up. There really is no let up.
As you know, this kind of stress is not good for anyone. If there's one thing that will compromise the immune system its stress. It is known to be a root cause of major diseases. You would think the governments and media would know this…? If they cared about the populace, as much as they imply, the messages should be about how to keep the immune system strong: exercise, eat well, go outdoors, get plenty of vitamin D, calm the mind and avoid stress!
That said, we can see that the fear mongering narratives the world are being fed, in regards to the virus, are now being doubted. People are starting to question what is happening. They are finally realising that nothing makes sense. There are contradictions upon contradictions. Many people are beginning to realise they have been massively deceived. This is triggering awakenings.
Waking Up
If you have read any of my earlier posts, you will know my opinion on the way this virus has been handled. I knew from the start that something strange was happening. (Read more here and here). Much of what I wrote about, what I could see happening as a result of lockdowns, has happened or is in the process of. But back in March, when I tried speaking out about it, to those I know, no one wanted to hear, or very few of them. They were so riddled with fear that their rational minds had switched off. Now that is changing. They are starting to 'see the light.'
People have to figure things out for themselves, in regards to the truth of this world. It is part of the awakening process to break free from the systemic spoon-fed narratives of governments and media, and start thinking for ourselves. And this is what is happening more and more each day. Hearts are being cracked open.
That said, there are also many people who are not questioning anything. They believe everyone in the world is at risk from a deadly virus (even though it has already been downgraded). There is the resounding belief that a vaccine will be the saviour. And when this comes out, life will resume to normal. But the world has changed forever!
The Divide
You have probably noticed lately that there are some massive divisions happening between friends and family members (the world divisions have been discussed here). Those who do not see eye to eye are finding it harder to be in the same company. Not only in regards to what is currently happening with lockdowns, mask wearing, etc, but in regards to politics and other global affairs.
I've also seen this happening within the lightworker community. Which seems strange really. You would think those of us who have been tuned into the 'invisible realms' would have had similar opinions and ideas about getting the world back into alignment, but it is obvious this is not the case.
Last week, I happened across an interview with a world-famous medium on YouTube who himself said that if people are not sharing his same opinions, he would cut them out of his life (or words to that effect), that was after having earlier said that people should be more kind and tolerant of others. Let's just say, if I was his friend, he would have long since dumped me.
Let the Sunshine In!
Anyway, getting on to a 'lighter' note. I don't know what the weather is like in your part of the world, but here in the UK, we normally get a lot of cloud and rain during the summer. Yet, this year, the sun has been a regular visitor. Not consistently I might add, but there have been more sunny days through the year than I remember having in a long time. And if there is one thing that massively changes the vibrational energy, of a mostly cloudy summer, it is sunshine. It not only gets people outdoors and makes everyone feel better in themselves but there is something incredibly magical about it.
Which brings me back to the song: Aquarius/Let the Sunshine In…
After the above lines, 'when the moon is in the 7th house…' and 'let the sunshine in,' kept playing over in my head, I decided to look up the rest of the words on a music clip. All I can say is it helped me understand why I had been repeatedly hearing the song. If you watch the video below, you will know what I mean.
The sun heals us in ways we cannot even begin to imagine. I believe the sun is also playing a massive part in 'the shifting of worlds.' It is raising the vibration and when we tune into its energy, it helps open our hearts and shifts our awareness. (I do love synchronicity. After sharing this blog post yesterday, I received this great article in my inbox, from Green Med Info, all about the incredible healing benefits of the Sun.)
If you want a quick pick me up, listen to this music video and let the sunshine in… Be sure to listen to the words in the background as well.
---
I really hope you are all keeping happy and healthy. Sending out much love.
Until next time…
Diane
©Diane Kathrine
Credit
Diane lives in Manchester, UK. She spent the past twenty years researching everything from human anatomy to the law of attraction. She is a qualified colour and crystal therapist, massage therapist, reflexologist, aromatherapist, healing practitioner, yoga and meditation teacher, and has done in-depth research into diet and nutrition and how it affects Sensitive people.. ©Diane Kathrine
---
CrystalWind.ca is free to access and use.
Please support us with a small gift of $11.11 or $22.22 or $33.33.
Thank you!

ॐ Namasté - Blessings!

"Life is an echo, what you send out comes back."
© 2008-2021 crystalwind.ca. All rights reserved.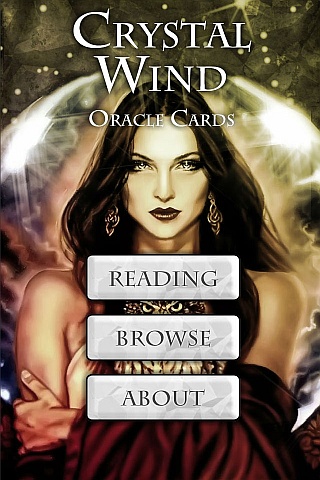 Cut Through The Illusions!
Who is Online Now
We have 1470 guests and no members online