Category: Intuitive Connections Written by Diane Katherine Views: 1327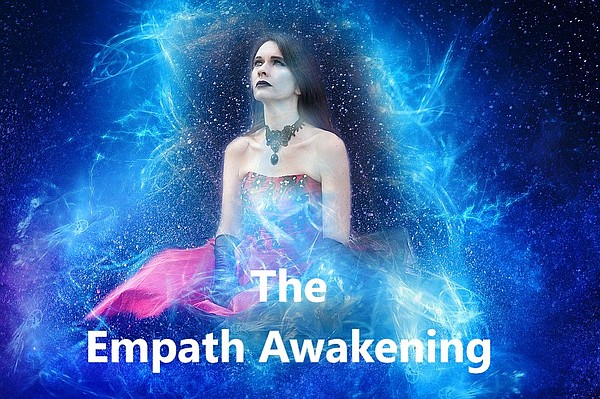 Now, this may seem like a strange topic for a blog that discusses ways for Empaths to find balance. The reason the above question came about is because I happened upon a YouTube clip with the heading: Is Trump a Lightworker… For all the obvious reasons, it stopped me in my tracks. So, of course, I felt obliged to watch it…
Whilst watching the video, it got me thinking about a post I had started writing a few weeks ago but never got around to finishing, about NCPs, which I will come to shortly.
Normally, I would never cover such a topic, because if there's one thing that creates absolute anger and division in the masses, it is talking about the current president of the United Sates. However, because there is a purpose to it, I thought I would take my chances and put myself in the firing line.
Anyone who follows my blog regularly may know I'm not a big fan of politics. It is not something that has ever interested me. I find the whole business frustratingly deceitful and I've always been of the mind that all politicians are as bad as each other, in that they lie to serve an agenda and make laws that keep people in servitude of a corrupt system. However, that doesn't mean I don't observe what is going on and I still have opinions.
When It First Happened
When the candidates for the last USA election were announced, my friends were discussing the subject. They asked me what I thought about Trump. At the time, I didn't know he was running for president or who he was running against. I was shocked. He was a business man not a politician. But I remember thinking it sounded like a good idea. A super-successful business tycoon who ran a lucrative global empire seemed like a great option for a president.
I could not say I was surprised when Trump got in, change is always a good thing, but I was surprised by how much hatred it stirred up. After all, there is always a loser in an election. Why was this one so different?
Mass Hysteria
Whatever part of the world you live in, you cannot help but see the effect Trump has had on people. He has everyone divided. His presence is triggering some people, putting them into a meltdown, and for others he is the shining light of hope. There has got to be a reason. Right?
The Lightworker Part
Anyone who has walked a spiritual path or has an understanding of energy healing and such, will consider a lightworker as someone who works to raise the vibration of the world, to intentionally spread love and light and to help others. They want to make the world a better place for everyone and work hard to do it. They also help people to help themselves if even inadvertently.
However, there are also people who work as lightworkers but not necessarily in a nice way. In fact, these lightworkers can trigger us in the most unpleasant ways. They 'press our buttons' and seemingly make life difficult. These are who I would class as being the unlikely lightworkers or NCPs.
If you have never heard of the term before, here is an online description of an NPC:
Short for non-player character, an NPC or vendor is a character or monster who is controlled by the computer and not a real person. An NPC helps add life to a game by creating artificial players, each with their own abilities or personalities.
Although the term NCP originated within the gaming industry, it is frequently used to describe certain living people. NCPs are the people whose main purpose is to act as an antagonist; they play the 'role' of making one person's 'life-game' more challenging. For others, however, these people cause no problems and have no triggering effects.
Dolores Cannon called NCPs the backdrop people. Those who trigger us in uncomfortable ways. We may not even know why we don't like them; they just repel us or give us obstacles to overcome. They make us question ourselves, cause hurt and pain or just make life tough. But they also serve another purpose.
Ultimately, the role of an NCP, helps us become wiser, stronger, more understanding and more determined to succeed. Even if that determination was not to turn out like them.
I have been aware of NPCs for some time, but it is only recently that I am acknowledging the parts they play in our evolvement.
NCPs are here more for our growth rather than for their own. They help us evolve and achieve what it is we came here to do. They often bring out our 'shadow side', which we then have to face.
It is interesting that Trump acts as an NCP for some, and yet for others he is seen as a beacon of light. People all over the earth paint him as either the saint or the sinner. Millions of people will argue about all the evil acts he has orchestrated, and then there are millions who will argue about all the good he does, believing he is part of the solution to building a brighter new world.
So, whatever your opinion on Trump and whether he is a lightworker or not, his presence is certainly triggering people in profoundly mysterious ways. This clearly has a higher purpose which is certainly worth pondering on.
I urge you to watch the video for yourself. See what you think.
Until next time,
Diane.
©Diane Kathrine
Credit
Diane lives in Manchester, UK. She spent the past twenty years researching everything from human anatomy to the law of attraction. She is a qualified colour and crystal therapist, massage therapist, reflexologist, aromatherapist, healing practitioner, yoga and meditation teacher, and has done in-depth research into diet and nutrition and how it affects Sensitive people.. ©Diane Kathrine
---
CrystalWind.ca is free to access and use.
Please support us with a small gift of $11.11 or $22.22 or $33.33.
Thank you!

ॐ Namasté - Blessings!

"Life is an echo, what you send out comes back."
© 2008-2021 crystalwind.ca. All rights reserved.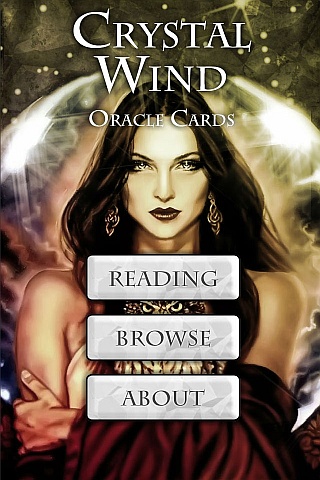 Cut Through The Illusions!
Who is Online Now
We have 1337 guests and no members online