Support crystalwind.ca with your donation and help spread spirituality and positivity.
Blessings!
Category: Intuitive Connections Written by Gareth Michael Views: 2067
The world of dreams is delightful and confusing. Dreams allow us to experience things beyond waking life. Some dreams are pretty common, like you're flying or have a test you haven't studied for. It's also pretty common to have dreams about someone else.
So what does it mean when you dream about someone? Here's an easy guide to help you out.
What Are Dreams?
Humans have always wondered about dreams. A dream is an experience that occurs in your mind during REM sleep. Dreams tap into our subconscious minds. If you experience a recurring dream, it means that you have the same dream over and over.
Dream analysts say that can have a range of meanings. Often, a dream reflects thoughts and feelings felt in waking life. For example, a common dream for schoolchildren is showing up to school in their underwear. This reflects the anxiety kids often feel about being embarrassed in front of peers.
Dreams allow us to access important messages from our subconscious, the spirit world, and beyond.
Different Kinds of Dreams and What They Mean
So let's say you have a dream about someone else. What does it mean? It could mean you're feeling lonely. It could also mean you have unresolved issues with that person or something else entirely.
Dream analysts say that dreams about someone else vary in meaning. Pay attention to the person in your dreams; the relationship you have with them holds the key to what the dream means.
Dreams About a Family Member
It's common to dream about family members; they usually speak to sides of yourself that you see in them. Dreams about your mother tend to be about your nurturing side, while dreams about your father can reflect more of your ambition. Of course, if your parents held different roles the opposite could also be true.
If you're dreaming about a family member who has passed away, congratulations! You've been visited by a loving spirit. Often our ancestors will stop for a visit when we are feeling lonely.
Death Dreams
This can be a scary dream! But like the death tarot card, death dreams can be good. What matters is who in the dream is dying.
If someone you know is dying in the dream, this means you need to let go of this aspect of yourself. It's time to embrace change.
If you are dying in the dream, it may be a past life memory. It's not uncommon for our souls to remember things during the unconscious hours that would be too much to handle in waking life.
Love Dreams
This is a very common dream: a celebrity or your crush is madly in love with you. Is it a prophetic dream? Oh, if only!
Especially when you are single, it's normal to dream about people being in love with you. This dream reflects a desire to feel loved. It's also your mind's way of preparing you should you find yourself in a romantic situation.
If you're having this dream while in a relationship, it can point to a lack of intimacy in real life. Should this become a recurring dream, it's time to talk to your partner about how to connect.
Dreams That Take Place at Work
It's rough enough to have to spend all day at work, and sometimes it comes home with you. Dreams about your coworkers can mean that you have unresolved issues with them. This is common in the workplace. Professionalism requires we suppress both our grievances and attractions toward coworkers. So it gets worked out in the dreamscape.
Dreams about coworkers can also be dreams of empowerment and self-control. While dreams about our family members reflect where we came from, dreams of colleagues can reflect aspirations. If you're dreaming about a colleague you look up to, it means you're finally seeing yourself as on par with them.
Dreams About an Ex
Sometimes our dreams about someone else involve someone who we feel a bit complicated about. Even though a relationship may be over, there is still a psychic link between lovers. Dreams about your ex mean that they're thinking about you, even if the relationship has been over for a long time.
It's very common to have a dream about your ex when the unresolved issues that caused you to break up heal. Your mind is finding closure from an unhealed wound, or it can mean your ex finally forgives you. That said, forgiveness oftentimes does not mean things returning to the way they were. If you have a dream about your ex, don't call them in real life just know they've found peace.
Dreams About Your Partner Cheating
Dreams about cheating are pretty common. You can relax; these sorts of dreams often do not correlate with your partner cheating in real life. It's way more common that you have unresolved issues around betrayal.
Still, these sorts of dreams can affect how you feel about your partner in waking life. If you find that the recurring dream of your partner cheating affects your relationship, it's time to seek out some therapy.
Find Out More!
So what does it mean when you dream about someone? The answer is, it's complicated! Dreams are full of rich symbolism that is heavily context-dependent on the person. The best way to know is to go to a professional dream analyst.
---
About the author:
Gareth Michael is a spiritual coach, teacher, channel of Michael, and author of the best-selling book Ever-changing Perspectives. He provides tangible, practical spiritual support stemming from his own life lessons and Michael's profound wisdom and teachings. His personalized guidance helps people heal, find their spiritual direction, and understand their purpose.
---
This article was submitted to CrystalWind.ca by Gareth Michael on November 22nd - 2022 with written permission to reblog this article on CrystalWind.ca. Stay tuned for more amazing articles and teachings from Gareth in the very near future.
---
© 2022 crystalwind.ca. All rights reserved. We track all IP addresses. Using a VPN will now also get tracked to original source IP.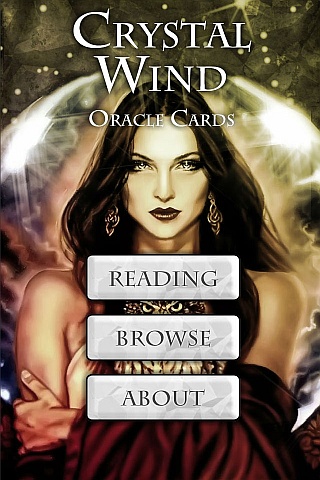 Cut Through The Illusions!
Available On

Spirit Animal Totem Of The Day!
Who is Online Now
We have 970 guests and no members online