Category: Psychic Powers Written by Justine Jones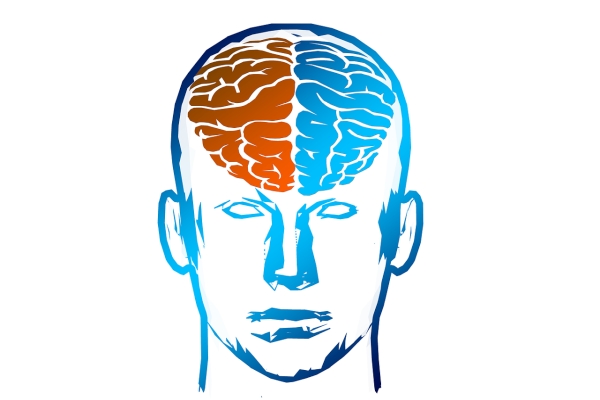 The notion of magic is most likely as old as humans. Ever since our existence, there have been people interested in unexplainable events and actions surrounding us. Over time, some people gained more curiosity towards this unique area and started practicing magic tricks until perfection and performed them.
Today, there are thousands of magic tricks and all kinds of magicians in the world. However, no matter how impossible a trick may seem, there's always a perfectly logical explanation behind it. Nevertheless, mentalism gained more attention in recent years as it focuses on the mind rather than on the effect.
With their unexplainable skills, mentalists gained a lot of popularity among the public. Although often misinterpreted, mentalists and magicians do two very different things.
So, keep reading if you'd like to know more about mentalists, their way of working, and why they're the perfect choice for a corporate event.
Magicians vs. Mentalists
First things first, let's clarify the difference between magicians and mentalists.
On the one hand, magicians perform tricks that include deception, trickery, or illusion, for entertainment purposes. So, magicians only appear to be doing the impossible, when in reality, the audience knows there's an explanation for each trick.
On the other hand, mentalists use all kinds of means to perform their mind-reading activities and games. Although they don't have the magicians' advanced equipment, after the mentalist's performance, the audience is truly unsure whether the person controls the mind, has telepathy, mind-reading skills, or it's all just an illusion.
How Do Mentalists Work?
Mentalists use body language reading, power of suggestion, and neuro-linguistic programming to achieve the results of their acts.
For example, a mentalist appears to provide the audience with a choice but limits it by leading them into coming up with the desired thought, which the audience is unaware of. So, although the audience thinks they have full control and freedom of choice, the mentalist is the one who carefully forces a desired thought using different methods throughout the entire event.
Additionally, each participant's behavior and body language further add to the mentalist's knowledge of his audience, making the tricks even more accurate.
Why Hire a Mentalist for a Corporate Event?
Having basic information of mentalists' work in mind, why are they an excellent choice for corporate events? Well, a mentalist event is:
1. Universal
Corporate events include a large number of different people. This is the time and place where all ages, genders, and positions from one company come together. Additionally, besides the same company, these people rarely share the passion for other interests and activities with each other.
So, finding an activity which every person will enjoy seems like an impossible task. However, although each person participating in a corporate event has an entirely different personality, a mentalist event is a universal one, successfully entertaining with all kinds of groups.
2. Unique
Mentalists aren't an everyday attraction. They are quite rare and expensive, so not everyone has a chance to experience this fantastic event. This will most likely be the first time for most participants to see and hear a mentalist, so everyone will surely be excited about this innovative and one-of-a-kind idea.
So, a corporate event is a perfect occasion to hire a mentalist and provide your employees with a completely new, unique, and memorable experience. Employees will remember an event like this and retell it years and years later.
3. Entertaining
It's not a secret that corporate events aren't the most entertaining way to spend a free day or evening. Most employees would rather stay at home with their families or friends, but a corporate event is something they have to attend.
So, instead of making it monotonous and boring, corporate events can be fun and entertaining, so everyone looks forward to them. One way of achieving that is by hiring a mentalist. With this highly impactful and powerful experience, no one will get bored when participating in a mentalist act.
4. Interactive
Finally, a mentalist event is nothing without the public. While magicians usually need the public to observe and clap, a mentalist event is a highly interactive one. People will participate and provide to the entire act, which makes it even more complex and exciting.
By including employees, no one will get bored by passively observing the entire event, and each person will gladly volunteer in a mentalist activity.
Conclusion
In sum, hiring a mentalist is a great way to make sure your employees have an entertaining and unique experience even during a corporate event. Mentalists can customize their acts to suit all kinds of different groups and ensure everyone participates and has fun.
So, if you're having difficulties finding the perfect activity everyone will enjoy, hire a mentalist for your next corporate event.
Justine Jones:
Justine has devoted her entire professional career and much of her personal life to the study of cannabis and CBD products. She maintains a healthy working relationship with top Cannabis and CBD companies in the US and UK. She loves to write and contributed 200+ articles to many CBD/Cannabis websites.
Submitted Exclusively to CrystalWind.ca by Justine Jones. © 2021 crystalwind.ca. All rights reserved.
---
CrystalWind.ca is free to access and use.
Please support us with a small gift of $11.11 or $22.22 or $33.33.
Spirit Animal Totem Of The Day!
Who is Online Now
We have 815 guests and no members online