Support crystalwind.ca with your donation and help spread spirituality and positivity.
Blessings!
Written by Disclosure News Italia
Overall, energetically, September 2021 is a harvest time summing up the results of the last two years.
This month marks the end of the two-year Sun-Mars-Mercury cycle that has guided us in our pursuit of personal goals.
Therefore, at the end of September, we will, again and again, reconsider our priorities, and redefine our goals and vector of aspirations' energy.
We will decide how to change the way we act and end all the things that are no longer relevant to us. Thus, we can prepare for the new two-year cycle that will begin in October 2021.
The last days of September are the best to analyze our victories and defeats over the past two years, to finalize and complete existing projects, to develop existing relationships and partnerships.
And, most importantly, to carry out general cleaning of our affairs, documents, relationships, and heads. All this should be done to enter the new two-year cycle in October with a clear understanding of where, with whom, and how to direct our activity, and, most importantly, to achieve new goals.
These big completion trends will determine:
Distant Slow Planets
Namely: Neptune, Uranus, Pluto, Saturn, and Jupiter, which will continue moving retrograde. They spur us to refine past big projects, correct fundamental flaws, rebuild what is unfinished, finish what is not terminated, to deep our assessments.
In October, Pluto, Saturn, and Jupiter (the social planets responsible for our professional and social roles in society) will unfold in direct motion, marking a global change of trends – into a new life cycle.
Convergence Of The Sun And Mars
The planets in September are in the waning phase of their concluding two-year cycle which began September 3, 2019.
The final, and most active time of this phase began on September 22, when the Sun moved into Libra and will come close to Mars at a minimum distance, gradually reducing it to 3 degrees of orbit by the end of the month.
Their new cycle will kick off on October 8 when the planets conjunct Mercury at 17 degrees of Libra, repeating the Sun-Mars-Mercury triple conjunction from two years ago. Only this time, Mercury will be retrograde in its lower conjunction with the planets, marking a low starting point for the new cycle.
Mercury Retrograde Loop
It began on the new moon on September 7 and will last until November 3. The loop will impact partnership relations.
We will have to correct past mistakes, revise and change approaches in how we interact with others, primarily romantic and business partners.
The hardest, waning phase of this loop is from September 7 through October 9, before Mercury conjuncts Sun and Mars in Libra, starting its new three-month cycle, and setting the tone for the new two-year Sun-Mars cycle.
Since this triple conjunction will occur in Libra, we need to adhere to the principles of justice, peacemaking, diplomacy, and to be able to keep a balance between our objectives and the interests of our partners to achieve common goals in the new cycle.
Venus, the ruler of Libra, moved into Scorpio on September 10. This is the most difficult position for this planet: energetically it is the most difficult for her to show peace-loving, diplomatic qualities.
She is in the force field of Mars (Scorpio is his abode) which makes her tougher, aggressive, uncompromising, and more determined. So Venus and Mars switched each other's domains in September.
This position (when Venus is in the abode of Mars, Mars – in the abode of Venus), is called mutual reception and is manifested as reciprocal support on the energetic level.
By Venus function, women become stronger but emotionally vulnerable, and by Mars function, men become softer and more diplomatic but more indecisive.
In doing so, both planets will have opportunities to support each other. Women will help men make decisions and act with confidence, and men will surround women with care, attention, and emotional support.
Returning to the Mercury retrograde loop, it is important to note that it goes retrograde from September 27 through October 18.
That said, most of September is when Mercury is waning in relationship to the Sun. That means it's the time when we have to conclude our business, relationships, and projects that we started during the Mercury-Sun conjunction on June 10, 2021.
This is a highly complex Mercury retro-loop, the last one in 2021. First, the connection with the Sun-Mars cycle makes it not for the usual three months, but two years ahead.
Second, Mercury is in a hard aspect to Pluto from September 18 through October 4, and from October 31 through November 4. It ignites the violent power conflicts, high tensions in the information field, the business world, the corporate sphere, and with our major partners.
All of the astrological events of late September mark the final, concluding nature of another phase of change and the time to summarize the results. They will form the basis of a new cycle which will begin in October 2021.
Amidst the trends described above, the Sun, Mars, and Mercury will continue to set the major events of late September, prompting us to make strong-willed decisions to move out of uncertainty.
How did events unfold before September 21?
Throughout the first half of the month, first Mars and then the Sun were in opposition to Neptune, creating great uncertainty, ambiguity, and inconsistency in our affairs and plans.
Such complex energy made it very difficult for us to achieve our goals, brought a lot of confusion into our affairs, led us in the wrong direction, and tended to make serious mistakes and miscalculations.
But the simultaneous power trine of Mars and the Sun to Pluto has partially stabilized the situation, if we:
Purposefully followed a well-prepared plan;
Acted rationally and pragmatically;
Made significant volitional effort in resisting negative situations and deception;
Relied on common sense and logic more than feelings;
Less hovered in the clouds;
Not indulged in destructive experiences and past traumatic experiences.
Because they were both in effect at the end of the Sun-Mars cycle, many of us have experienced the same results over the past couple of years: either the great disappointment of unachieved goals or conversely the joy of fulfilled dreams.
It all depended on our greatest receptivity to one aspect, and how true and specific the goals were, and how focused and persistent we were in pursuing them.
In the second half of September, the relay baton of uncertainty will be picked up by slowing Mercury which started to slow from the New Moon on September 7 and will turn retrograde on September 27.
Its long-running square to Pluto (exact aspects on September 22 and October 1) can severely block our business and plans, create explosive conflicts, disrupt the usual course of events, and add to general nervousness and instability.
Taking into account the active influence of Neptune, the next round of pandemics and introduction of new restrictive measures related to it are possible: cancellation and postponement of events, change of previous orders regulating travel, trade, studies, and business life. Especially on Mercury stationary retrograde position on September 26-28.
Nevertheless, the simultaneous trine of Mercury and Jupiter (exact aspect on September 21) will be somewhat relaxing, encouraging, and aiding in overcoming challenges.
For that, it is important to constantly learn new things, strive to gain additional experiences, think broadly, rely on a community of positive friends and like-minded people, aim at the distant horizon, do not be afraid of difficulties, and see in everything that is happening a deep philosophical meaning.
It consists of the necessity to clear information and mental space and our environment from everything unnecessary and obsolete before the new stage in October.
In late September, the Sun and Mars move into Libra, at a minimal distance from one another, and form a grand stabilizing trine with Saturn and the Nodes (exact aspects on September 25 and 29).
It will help us make important, life-changing decisions, lay the groundwork for a new cycle, and complete the foundation for future breakthrough projects for the next two years.
The key to our success will be the ability to take responsibility, deliver on our commitments, follow-through, act according to plan, and be disciplined.
On September 26-28, halted Mercury may not provide ready-made final decisions on how we should proceed to achieve our goals. This understanding will only come to us after October 18, when this planet ends its retrograde.
There are two key end-of-month points.
FIRST POINT. On the Autumn Equinox on September 22, at 19:21 UTC, the Sun crosses the celestial equator and moves from the Northern Hemisphere to the Southern Hemisphere. And in the Southern Hemisphere, Sun goes the other way around – to the Northern Hemisphere).
This astronomical event coincides with the Sun's ingress into the cardinal sign of Libra and is one of the four power points of 2021.
At this turning point in the astronomical autumn, we reap the fruits of the work done during the year. The final stage of the annual solar cycle has come, which will end on the day of the winter solstice on December 21, 2021.
The Sun forms a stabilizing trine with Mars in conjunction with Saturn as mentioned above. It helps us complete important fundamental projects before the new start in October.
Nevertheless, two extra tense aspects are activated on the day of the Autumn Equinox. They create high uncertainty, detonate sharp, harsh conflict events, provoking us to break relationships and dissolve previous agreements.
Serious conflicts and major scandals about money, sex, power, and control are very likely.
With Mercury in its first square to Pluto in its retrograde loop, this will be just the first round of wrestling.
The continuation of events can be expected on the next two aspects, October 1 and November 2.
The final situation will become clearer with Mercury out of the loop on November 4, 2021.
The Mercury and Jupiter trine at this time will help us overcome challenges with the support of influential people, friends from afar, and fortunate coincidences.
SECOND POINT. An important energetic event for the end of the month will be Mercury turning retrograde on September 27, at 05:10 UTC, at 26 degrees Libra.
Initially, Mercury will stand still from September 26 through 28, before starting to move backward. The reversal will occur in square Pluto, so these will be the hardest days of the month with tough conflicts hanging in the balance, heightening overall tension and uncertainty.
Nevertheless, we can get excellent opportunities to address complex issues.
Translation by Google


Disclosure News Italia
Source
© 2021 CrystalWind.ca. All rights reserved.
Disclaimer
We are in compliance with, "Copyright Disclaimer Under Section 107 of the Copyright Act 1976, allowance is made for "fair use" for purposes such as criticism, comment, news reporting, teaching, scholarship, and research. Fair use is a use permitted by copyright statute that might otherwise be infringing. Non-profit, educational or personal use tips the balance in favor of fair use."
All rights reserved go to their respective holders. We do not own the intellectual property shown on this website, the respective holders own that privilege unless stated otherwise.
We do not endorse any opinions expressed on the CrystalWind.ca website. We do not support, represent or guarantee the completeness, truthfulness, accuracy, or reliability of any content or communications posted on CrystalWind.ca.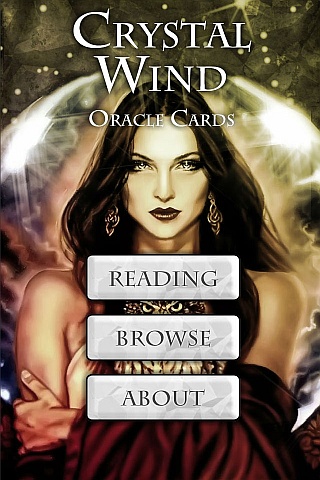 Cut Through The Illusions!
Available On

Spirit Animal Totem Of The Day!
Who is Online Now
We have 1222 guests and no members online