Category: Angel Whisperings Views: 1757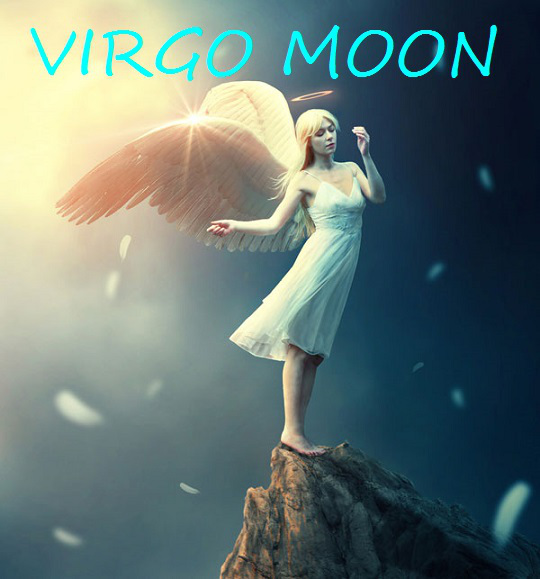 Dear Friends,
today we are experiencing the impact of a Full Moon in the earth related zodiac star sign of Virgo. The energy field of this stellar event is incredibly strong, as this Full Moon appears for us in 11 degrees – the master number of this year – and 22 minutes – the master number for the vibration of a brotherhood of man on planet earth. What a chance for us to receive downloads for our alignment with this Golden Age of Aquarius blueprint. The number sequences provided by the Angelic Realms are reflecting this development immediately, guiding us towards deeper understanding of our current teachings.

Here are the numbers that are collectively most present for us right now:
Angel Number 505:
in this wonderful number is the message of major life-changes, of increased personal freedom, wonderful new opportunities, the disclosure of personal truth, and spontaneous choices and decisions. As number five carries the vibration of multi-dimensional possibilities and brilliant new chances, this is a very blessed message! Not only is the five appearing double in this combination, but also are the forces multiplied in power if the number zero is in the game. The vibration of a brand new seed for life, ready to be planted into a fertile garden of multiple possibilities. Might just be we can create our personal Garden Eden right now!! In any way it is an encouragement to keep stepping up into bravely creating what we desire, and that the Higher Realms are fully supporting us!
The world is full of confusion and contradiction. We cannot expect to do anything that is absolutely right. We can only measure rightness by the truth within ourselves. And our own truth will never be quite the same as somebody else's.
Jay Woodman

Human beings possess the gift of personal freedom and liberty of the mind. We each possess the sovereignty over the body and mind to define ourselves and embrace the values that we wish to exemplify.
Kilroy J. Oldster

Don't judge each day by the harvest you reap but by the seeds that you plant.
Robert Louis Stevenson
Angel Number 0707:
Congratulations!! You are on the right track. There is no reason for looking back anymore. The time has come to accept the fruits of all the mental, spiritual and physical work we have been doing during all our life. Now is the chance that our current life choices and actions are helping ourselves, and also many others. The number 0707 tells us that our spiritual awakening has developed to a point, that we are truly ready to shine our divine light brightly over all beings manifested.
One cannot proclaim words of love if the heart has yet to be awoken.
Raneem Kayyali

The awakening is finally realizing that you are a part of God, like a single cell that finally sees it is a part of you.
L.J. Vanier

The awakening process is not about 'finding who you are' but more about finding out about the ego, about who you are not.
Maria Erving

There is both inner and outer work to do. One cannot be neglected for the other. This is the great balance.
Marshall Vian Summers
Angel Number 1122:
This is a particularly powerful combination as it unites the Master Number 11, responsible for the most magnificent manifestations in harmony with the bigger picture; our ability for self-leadership; the capacity to create our personal world; the inner drive for new beginnings and our authentic self-expression; with the number 22 – the number for the vibration of the Archangel Raphael. Raphael's name means "God who heals", "God Heals" or "God, Please Heal", which is a sign for us, that this is collectively a very healing time in our lives. Also incredibly important for this moment of shifting our old paradigms is, that Archangel Raphael is an angel mentioned in Judaism, Christianity, Islam and Mormonism, which means he reaches people from all kinds of believe systems. Raphael is also known as the divine matchmaker, so we can call on him when we desire to find a mate for life. We are invited to stay focused on the things we truly desire, and be ready to act as soon as we feel that the right time has come.
Prayer is not asking. It is a longing of the soul. It is daily admission of one's weakness. It is better in prayer to have a heart without words than words without a heart.
Mahatma Gandhi

Forgive, O Lord, my little jokes on Thee
And I'll forgive Thy great big one on me.
Robert Frost

My religion is very simple. My religion is kindness.
Dalai Lama XIV
Dear Ones, I hope you are feeling open to receive another update already. If not so much – my advice is you take a deep breath – and get in the boat! Master teachings for the Golden Age of Aquarius are appearing in high intense these days, and its on us as individuals to keep up with the rhythms and cycles of the universe.
Love and Angelic Blessings!
Edith
My education of mindfulness – of awareness and spiritual guidance includes:
Breathing Techniques and voice training, variations of Meditation, Mental training by K. Tepperwein, intense training in Hawaiian Huna shamanism, intense training in Native American shamanism, training in Tantric life approach including sensitivity training for rituals of the physical body, Family Constellation work by B. Hellinger, the Creation of Healing Space, Holding Space for Ceremonial work, the Ascended Masters Teachings and the Ayahuasca spirit.
I am a highly intuitive channel for divine guidance and path, with a trained healing voice.
Edith Boyer-Telmer
Source
CrystalWind.ca is free to access and use.
Please donate a small gift of $11.11 or $22.22 or $33.33.
Thank you!
ॐ Namasté - Blessings!

© 2008-2020 crystalwind.ca. All rights reserved.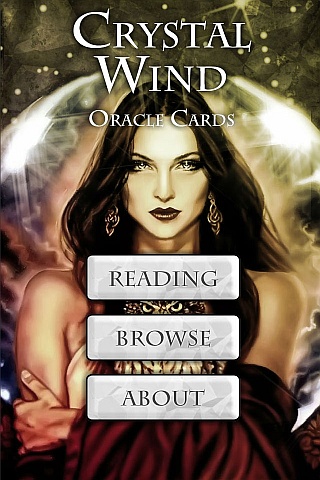 Cut Through The Illusions!
Who is Online Now
We have 1234 guests and no members online