Category: Inspired Mind Views: 1909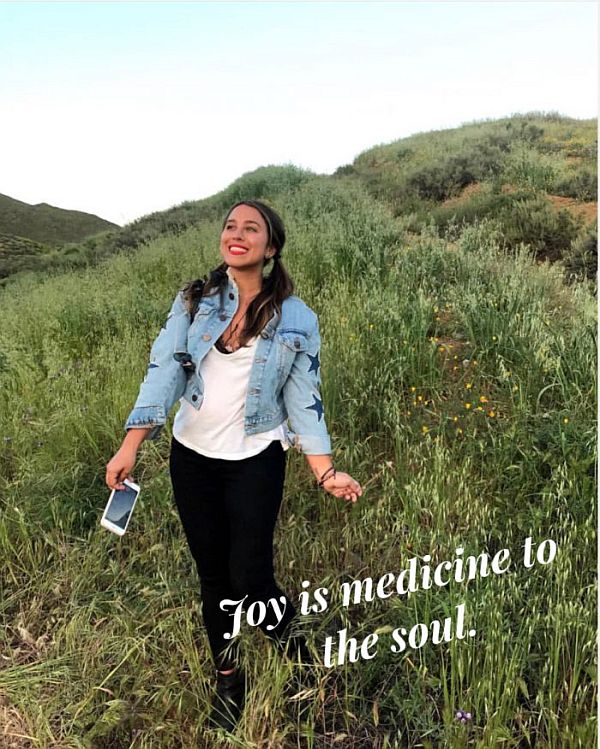 A few weeks ago, a friend called me in search of support. She was feeling rundown and overwhelmed by the sadness and tragedy that seemed to surround her (and all of us) lately. It felt so synchronistic that she would call me in that moment, because I, too, had been feeling the exact same way. Our conversation was so therapeutic, in that we were able to fully and freely express our emotions and thoughts, as well as come to a conclusion on how we could move through that overwhelm.
We are living in such an intense period of time, where it's common (and likely) to feel overwhelmed, confused, and upset. These are natural reactions and responses to life when it feels unfair. The best way I know how to move through these feelings, and exactly what I talked about with my friend on that synchronistic phone call, was to remember that even in dark periods, it's okay and important to have fun and still remember to find joy.
Remembering to have fun is the therapy for difficulty. Joy is medicine to the soul. It's imperative, and it's our responsibility to take the actions needed to bring these emotions back into our lives, especially when you're feeling extra dark.
I'm guessing that some of you might be saying to yourselves, of course, you would love to feel happiness and joy in this moment, but it's easier said than done. And you're probably right. As a society, we've prioritized the daily grind, and idealized the struggle, and placed fun and lightheartedness at the bottom of the to-do pile, so surely, it will take some reorganizing of your thoughts and your priorities. But fear not, it can be done! And you will be so glad you made the shift to find that glimmer of joy, even when it feels hard.
I've mapped out five simple prompts to help you bring fun, happiness, and joy back into your lives, and I hope they serve you on your road back to laughter and fun.
Figure out what brings you joy. Do you know what it is in life that really makes you happy? That always brings a smile to your face? That makes you feel at ease and at peace in your body? That makes you feel truly present when with it? These are some questions you could ask yourself to begin an inventory of things, places, people, and ideas that make you happy. It could be as simple as spending time with your pet, or as meaningful as helping someone else in need. But ask yourself, what joy does your soul crave? Honor and listen to the answers.
Be open to new things. Once you've taken your inventory, you might be hearing whispers to try things that are completely "out of the box" to you. Maybe you're yearning to try a dance class, but feel that you're too uncoordinated to give it a shot. Maybe you've always wanted to take an international trip, but the long distances feel frightening. When I mentioned above the importance of listening to what your soul is craving, I meant it for this very purpose. It's quite possible that your inner joy could stem from something completely new and different than what you've ever experienced before. And that might be a little scary. Find a soft openness to the cravings of your soul and bravely step forward into what is being called into your life. Sometimes these little cravings are the exact medicine we've been searching for.
Set boundaries on your stress. I've had many conversations with friends lately where it feels like their conversations about stress and unhappiness is on an endless loop. Have you ever noticed just how easy it is to go down a negativity spiral? It's important to honor, recognize, and understand your feelings, even when they are difficult or complex, but it's also equally as important to set boundaries with how long you will allow the feelings and emotions to take up space in your life. If you feel like venting about a problem or issue you're having, please do so. But give yourself a limit. For example, I might be feeling frustration with a relationship, so I'll give myself 20 minutes in the evening to vent all my thoughts and feelings, and then brainstorm positive solutions. When you set the structure of how long you will let yourself sit in the mud, you give yourself an opportunity to eventually rise up out of it.
Bring back your childlike wonder. Can you remember when you were a child, the feeling of freedom, ease, and pure joy? Do you remember feeling the weightlessness of no responsibilities, the wonder of possibilities, and the magic of the present moment? Many of us can't or choose not to allow ourselves to go back to that mind space. But truthfully, why not? The innocence and wonder that we felt as children would completely lift our spirits as adults.
Surround yourself with uplifting people. Have you ever felt the relief that comes after having fun with a loved one or close friend? Having an emotional support system that you can rely on and spend time with when you feel low is a beautiful opportunity to usher in joy. Pinpoint those people in your lives who fill you with that effervescent joy. And if you don't really have anyone who brings this out in you, look for online content that allows you to feel this way. I love watching funny videos on the internet and find that even though I'm not sharing the same space with that person physically, I receive the benefits mentally and emotionally.
I hope these simple prompts help you on your journey to fun, play, and joy! Though life feels like it is a long and arduous road, joy is what makes it entertaining and worthwhile. Let us all bring back these feelings of happiness and ease to lift our spirits and help us to enjoy the ride of life.
What will you do this week to bring fun into your life? Let me know in the comments below!
xo, Michelle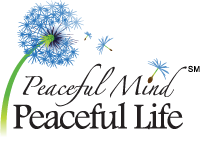 Michelle is Peaceful Mind Peaceful Life's Creative Director and resident writer. She has a degree in Journalism from Indiana University and is also a certified holistic health coach through the Institute for Integrative Nutrition and registered yoga teacher with trainings with Anuttara Yoga Shala and Strala Yoga. Michelle has a deep desire to help people find happiness in all areas of their lives, and truly believes the Peaceful Mind Peaceful Life movement will bring lasting change to the world. Michelle splits her time between Florida and New York City and loves connecting with people from all over the world. If you'd like to contact her, she can be reached at
---
CrystalWind.ca is free to access and use.
Please support us with a small gift of $11.11 or $22.22 or $33.33.
Thank you!

ॐ Namasté - Blessings!

"Life is an echo, what you send out comes back."
© 2008-2021 crystalwind.ca. All rights reserved.
Spirit Animal Totem Of The Day!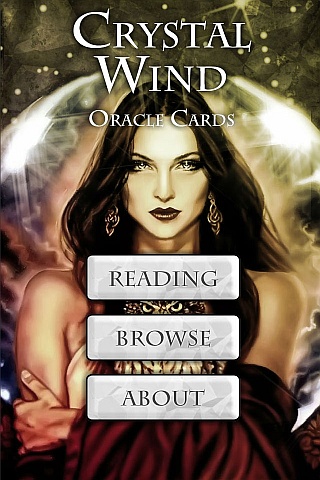 Cut Through The Illusions!
Who is Online Now
We have 1753 guests and no members online