Category: Inspired Mind Views: 2241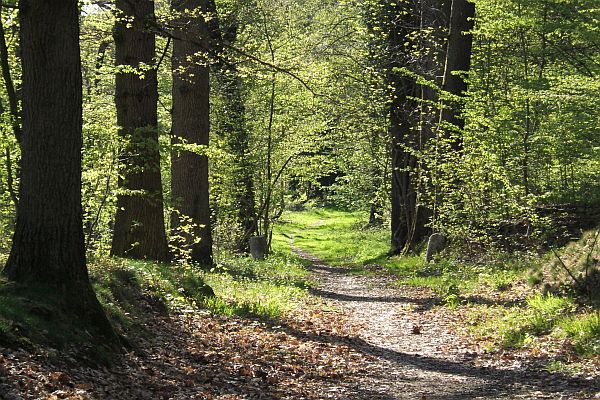 It is seldom that I feel like blogging these days. At first, it felt wrong, like I was letting all of you down by not posting my thoughts, insights and experiences. I have since realized that it is merely that I no longer feel I need external acceptance and validation. Where my morning routine once consisted of sometimes more than one hour of dedicating a part of myself – my energy – to blogging, now that time and energy is entirely dedicated to stabilizing and grounding my energy through a dedicated yoga practice.
I wanted to share with you all what nearly 8 weeks of daily yoga practice has taught me. Firstly, yoga forces you to feel your body and energy. It brings to the surface thoughts and mind chatter – similar to meditation. The main difference, however, is that yoga, through its various asanas, assists you in feeling the energy pathways of your body.
Previously I thought I was good at sensing my own energy and blockages. Well now I know that my awareness of my physical and energetic bodies was – is still – juvenile compared to the mature sense that it could – SHOULD – be.
I have just recently begun to notice during my daily practice the areas where energy is stuck or not moving. It reveals itself via a feeling of resistance. For example, I wrote in my yoga journal just today:
When I do JM (Joint Mobility) drills I notice certain energy flows that are resistant. It makes me feel tense and then with acknowledgment it releases. Sometimes I have several of these resistant flows throughout JM drills. Most of the resistance is around my hips.
Joint mobility drills are a precursor to my yoga practice, preparing my body for movement. They are simplistic but extremely important. The resistance reveals itself in many forms, the most common being a physical tenseness with a holding in of breath, but a short second would be that my thoughts muddle up or become clouded.
Inevitably, by the end of my 30 minute practice I feel grounded, clear, and exceptionally happy compared to before my practice. If I wake feeling anxious or grumpy, yoga completely shifts me out of that state and into present time. Thankfully, I have been waking up feeling optimistic and excited for the day for weeks now. It is rare that I wake up feeling negative these days.
I wanted to share with you a video that was shared on FB by one of my online friends this morning. It explains why I am experiencing the changes that I am and I hope it sways those of you who do not participate in a regular yoga practice to do so.
The Best Path is Your Own
Now I want to shift gears and share with you a lesson I am learning within my own family. Before I do so, however, I want to share how I was led to awareness of this lesson.
When I experienced my soul exchange I came into contact and then merged with my Higher Self, a part of me that has always been with me but has been unable to fully join me within this vessel/body for various reasons I will not go into now. This "Higher Self" is a compilation of all aspects of me – it is not one Being or Being-ness but a conglomeration of all Being-nesses from various vibrations and frequencies spanning all of Me that has been, will be and currently IS within this Time space. So with merging with ALL of Me I was shown my present life circumstance (relationships, locations, connections, lessons, etc) and its purpose within the bigger and much broader picture that is my existence and spans all of ME.
To grasp finally why I am where I am and experiencing what I am was in and of itself an awakening for various reasons. With this understanding came total acceptance and willingness to experience anything. "Good" and "Bad" mattered not. Where previously I was resistant because of my own wants/desires (Ego) I now am willing and open to completing what I started.
The main component of this acceptance came in understanding the purpose behind my marriage. Previously I had resisted my relationship to my husband, seeing only our differences and concluding that our paths had diverged. Since the exchange, however, I am resolute in my promise to fulfill the contract I have with my husband not only for my own growth and advancement but his. In fact now, his growth comes before my own, where previously my own would have superseded his.
As if to bring into my mental awareness all I have just stated above, articles and posts online were brought to my attention. One such article is by Ram Dass – How do we awaken in a way that doesn't push away those we love?
When I read the article I was first reminded of something my "partner" (this is my Companion, my guidance, my HS) has been telling me ever since the exchange. When I inquire as to why I feel unable to share some things I hear, "DO NO HARM." And this message comes through loud and clear in Ram Dass' article.
But also this, "Another way of saying this is that those people that you are with, because of your karma, because of the nature of things, you start to work with their presence. They become your curriculum."
I understood when reading this that I am being asked to participate in the lesson that is my life, my marriage and all that it entails. By rejecting it, by resisting it and making excuses as to why I need to disconnect from my life, I have been delaying not only my own progress, but his and my children's.
This morning this message was further expounded upon via a text conversation with my husband. He has his own spiritual path, one that I have also traveled but I mostly dabble in, using aspects that I agree with and ignoring the rest. Our differences have long been a source of our disagreements and thus have been, unfortunately, the focus when they should not have been.
My husband recently had a setback on his path. This is a part of our text conversation this morning:
"The biggest win from this trip is knowing I have you in my corner when push comes to shove. It certainly gives me a New Perspective. I guess I kind of got knocked off my "high horse" a little bit! Sometimes one realizes maybe they aren't the smartest one after all. Perhaps your alternative path is even better than my own."

I replied, "The best path is your own."
Our conversation triggered huge understanding on my part and all of what I wrote above came together, bringing Clarity.
One final thing I want to communicate. For those of you struggling right now (the energies have been off the charts intense), please know that all your work is not in vain. You are progressing. You will get there. The answers really do lie within. Look within for all you are seeking. Everything is within you. The process is not active. It is not a DO-ing. It is a BE-ing. Embrace everything you are – the Dark, the Light, the scary, the intoxicating. Fall into it. Surrender to it. The feeling will fool you into thinking it will destroy you. It won't. It burns away the lies and deception and leaves only the Truth.
I love you all.
Namaste,
Dayna
---
CrystalWind.ca is free to access and use.
Please support us with a small gift of $11.11 or $22.22 or $33.33.
Thank you!

ॐ Namasté - Blessings!

"Life is an echo, what you send out comes back."
© 2008-2021 crystalwind.ca. All rights reserved.
Spirit Animal Totem Of The Day!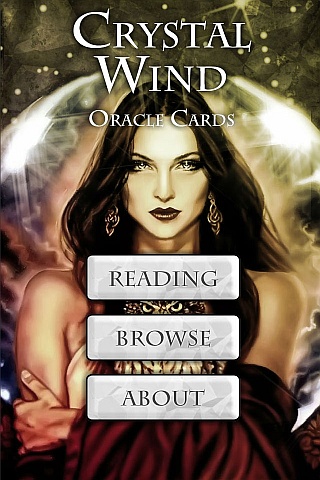 Cut Through The Illusions!
Who is Online Now
We have 1532 guests and no members online