Support crystalwind.ca with your donation and help spread spirituality and positivity.
Blessings!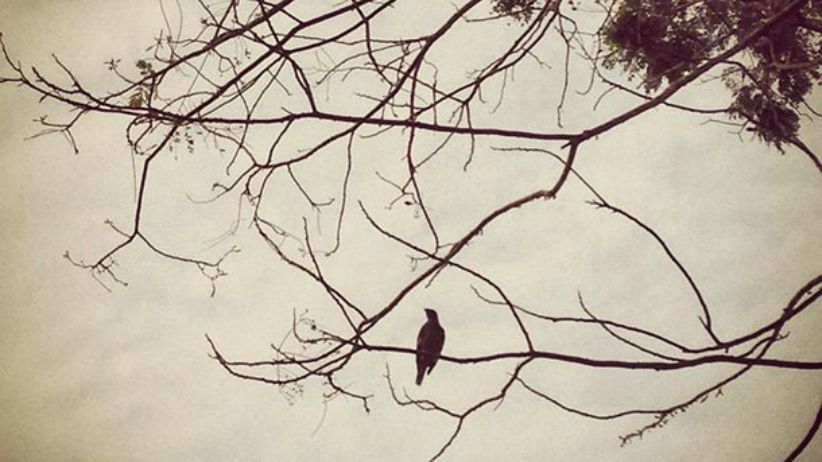 "The most tormented souls carry the kindest hearts. The kindest hearts hide tear soaked eyes. Tear soaked eyes can see right through you." ~ Unknown"
I took a taxi back home today and like I always do, I asked the person who was driving the taxi the following:
"How are you?
Busy, busy?"
And I got no reply. Complete silence…
I looked in the mirror and I noticed that the driver looked a bit surprised, like he wasn't sure if I was talking to him or not.
It happens a lot of times when I take a taxi and I guess it's because they don't expect you to care about them and how their day is going.
I continued to look in the mirror in the hope that he will look as well and realize that I was, in fact, talking to him, and he did.
He saw me smiling and smiling back at me he replied:
"Now that I look at you I am very fine.
Thank you!
and continued to smile.
"My day no busy. Not enough money. It's hard… I am tired of living this life."
He paused for a few seconds and then he asked:
"Where are you from?"
"Do you have any children you have to take care of or are you alone?
"Romania" I replied.
"I am from Romania and yes, I do have one kid to take care of.
It is my inner child. Very noisy and demanding but a good kid."
We both started laughing.
"You very funny. Very good entertainer.
You got me confused, you know?
But it's good to be funny. It keeps you young.
And are you working here or are you a student?"
to which I replied:
"No, no studying. I worked here but not anymore.
I will now continue to work on different projects but on my own.
I will follow my heart and see where it takes me.
I and my heart are very good friends and I trust it will take good care of me.."
"I understand…" he said with a soft voice.
His tone of voice started to change.
" I don't hear my heart…
I work hard but not enough money.
My day no busy. Not enough money. It's hard…
I am tired of living this life."
He paused…
"Maybe you should ask your God to help you," I told him.
"You can tell your God that you are ready to receive more money and that He should help you."
to which he replied:
"I talked to my God, asked him for money but I don't think He's there.
I never got an answer from him…"
"But what would you like to do?
"I mean, if you could do anything what would you do?" I asked.
To which he replied:
"I would help people. I would go to orphans and I would help them.
And on their birthday… You know what I would do for their birthday?
I would ask them what they want to receive as a gift and I would buy it for them.
…..
This would make me happy.
I would help people and give them money and I would also buy you a present for your birthday."
We both started laughing and then he continued:
"But I don't have money.
My God won't help me and life is hard for me.
I wish I was a ghost you know?"
His voice started changing even more and I could feel he was getting very emotional.
I looked in the mirror and I saw tears coming down his face…
"I just want to be a ghost.
I could scare people and laugh. That would make me happy…
I just want to be a ghost.
What is this?!" and started hitting his chest.
"What is this?!
I don't want to have this.
I don't need this body, this life…
I work so hard, from 6 am to 8 pm, and still not enough money.
I could jump off a tall building but I won't do it…
There are so many buildings here" and he started looking outside the window…
"I could jump but I won't.
I won't do it."
After that he was silent. We both were.
I couldn't believe what I was hearing.
I had to take a few deep breaths before I could open my mouth again. I knew I shouldn't be silent and that I should say something, and I did:
"You know, maybe you should ask your God a different question.
Instead of asking him for money maybe you should ask him to help you find your gift.
I believe we all come to this world because we choose to.
Your soul chose to come to this planet and create something unique and beautiful.
If you can find your gift you will be happy and you will make good money.
You might think it's money that you want but I don't think it's money.
I think you want to be happy, to feel free. To help and to bring meaning into your life and in the lives of those around you.
You said you want to help orphans, to help people and make them happy.
If you find and work with your gift, you will be able to help not only them but also yourself.
The money will come if you do what you love, but its not about the money.
It's about discovering your life purpose, your gift and then sharing that gift with the world.
That's where real happiness comes from…
I love to write and I know writing is my gift.
When I write, I go to this magical place and I become so blissful. In those moments I realize why I am here on this planet and why writing feels so good… It's because writing is part of my life purpose. It helps me and it helps many of the people who read what I write.
Writing comes from the heart and even though I am not doing it for the money, money comes and will continue to come…
Talk to your soul. Ask your soul to help you remember what your gift is.
Your soul chose to come here. You chose to be here.
Just talk to your soul and trust that by doing so things will begin to change."
Because I was so engaged in what I was telling him, I didn't even realize we arrived at my destination.
He turned around, and with a big smile on his face said to me:
"We have arrived, my friend…
Thank you…
You are a good person.
Thank you for being in my taxi.
Have a good day, ok?"
His energy was different and I was so happy to see him smile again.
"Listen, you talk to your soul ok?" I told him again.
"Promise me that you will talk to your soul and next time we will meet, we will get the same taxi but you will no longer be the driver, ok?"
He looked at me, shook his head, smiled some more, took his money and drove away…
"Taking an interest in what others are thinking and doing is often a much more powerful form of encouragement than praise." ~ Robert Martin
The moment I stepped out of his taxi I knew that I have to share my experience with all of you and I do hope you will learn from it as much as I have and will probably continue to learn.
This man made me realize how much I love all of you who are reading this blog, how much I love people and life in general and that I have no interest in settling for less than a beautiful, happy and inspiring life.
His story really touched me and it made me realize that he is not a rare case. There are so many unhappy people in this world, people who have given up on themselves, their hopes and their dreams, settling for less than what they are worth, for less than what they deserve… Living a lonely, sad and unhappy life.
Don't let this happen to you. If you're unhappy, lost, scared, stuck in a dark place and you can't seem to switch on the light, know that there is always something that can be done. There is always a way out of the darkness into the light.
I was in the dark for more than 25 years and I can tell you for sure that it's a scary place to be in. You feel lost, frightened, at times paralyzed by fear and you have no idea where to go, what to do and who to talk to. It's not easy but if you really want to get out of the mess you are in and turn your life around, you can do it and it all starts with an intention to do so.
First, comes the intention and the commitment to change and then the action steps. Just like Lao Tzu said it, "A journey of a thousand miles begins with a single step."
Dare to take your first step towards a happier and more meaningful life. Start from where you are and trust that if you keep your eye on the life you wish to live and not on the mess you are in, things will start to change. If it changed for me it can change for you as well. (You will read a lot more about my story once my book is out. Trust me, you will be surprised to see how much crap I had to go through and that I didn't become the person that I am today until a few years ago. Before that I was a mess.)
Why do you think it's so challenging for people to change and to make a commitment to themselves to start living a happier and fulfilled life? I really want to know what are your thoughts on this. You can share your insights by joining the conversation in the comment section below.
~love, Luminita
Luminita d. Saviuc
Luminita, the founder of purposefairy, is an enthusiastic student of the arts, psychology, and spirituality. Her acclaimed blog post, 15 things you should give up to be happy , was shared by over 1.3 million people on facebook. Later on, it became the heart of her book, 15 things you should give up to be happy, book that will be published by penguin random house in march 2016. For more details check out the about page.
Source Here
CrystalWind.ca is free to use because of donations from people like you. Please help support us!
Blessings!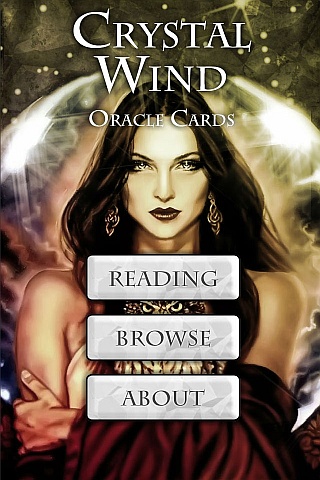 Cut Through The Illusions!
Available On

Spirit Animal Totem Of The Day!
Who is Online Now
We have 1778 guests and no members online