Support crystalwind.ca with your donation and help spread spirituality and positivity.
Blessings!
Written by Star Soul, Earth Body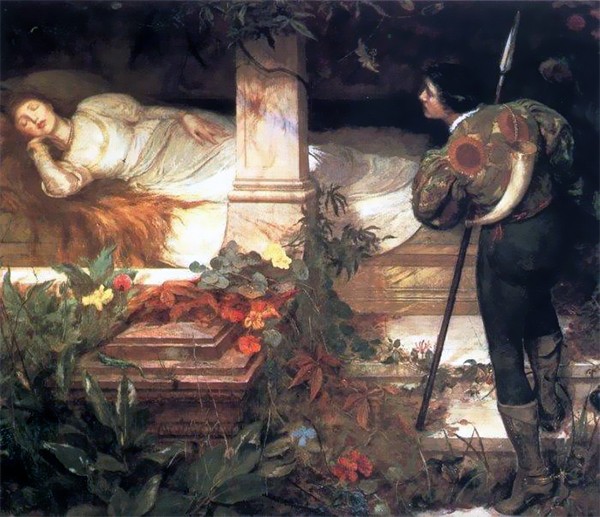 There were whispers across the land about a beautiful princess trapped in a castle tower under an enchanted sleep. Rumor had it that a wicked witch had put a curse on her and that only true love's kiss could save her from her eternal slumber.
As soon as Prince Stanley heard the news, he knew he had to help. After all, this is what he did. He was known as being a brave knight, a fierce warrior who always fought on the side of good. And although he secretly hated the word, he was widely regarded as a bit of a hero.
He set off immediately to the rescue, traveling across many kingdoms in search of the princess's castle fortress. After a long journey he finally found the place on the far side of a deep forest, next to a lake and surrounded by lush gardens. But he barely took in a piece of his surroundings as he hurried through the castle grounds and located the tower.
Slightly out of breath and anticipating what he might find - a fragile maiden wasting away in a tormented sleep - he reached the door to her room and stopped short. For there, sitting on the bed and looking very much awake, was the much talked about Princess Rose. She was writing in a journal and humming to herself as her pen sped across the pages.
Stanley looked back into the corridor behind him - had he made some kind of mistake? Was this the wrong tower? But no, he was in the right place, and now he had no idea what to do.
He cleared his throat to attract the attention of the princess and she quickly looked up, a startled smile on her face.
"Oh hi!" she said. "I'm so sorry I didn't see you there, I was so absorbed in what I was writing."
She placed her journal down and came over to greet him, rosy cheeked and positively glowing. Stanley was so confused.
"Can I help you with something?" she said, looking up at him with deep blue eyes full of sparkling light.
"Ummm… I'm not sure… maybe I got the wrong information…" he muttered, feeling like a total idiot. "I heard something about a wicked witch putting a curse on you and you needing to be rescued? I'm supposed to... kiss you…. or something…?
"Oh that!" Rose said, with a laugh and a dismissive wave of her hand. "Oh no it's fine, I sorted that out myself a while ago. Turned out I just had to learn to love myself and stand up for myself. Then pow! The curse broke. So I'm good. But thanks for coming so nobley to my rescue!"
She grinned happily at him and for a moment he was utterly lost for words.
"You…. you woke yourself up?" said Stanley, feeling horrifically awkward. "But then… why are you still here, trapped in this tower?"
"Trapped?" Rose said, looking around her with a frown on her face. "What makes you think I'm trapped?"
"Well, you're here, in this tower…" Stanley muttered feebly, turning a rosy shade of pink. "I just thought…."
"Why would I ever want to leave when this place is so beautiful?" Rose said, her eyes alight with joy, her arms spread wide. And finally Stanley looked around him properly for the first time.
The room was stunning. Decorated in the most gorgeous earthy tones with fresh flowers and artwork everywhere, and the most spectacular lake views out the many windows. Incense was burning in a corner and crystals and shells were dotted around the place. Sunlight was streaming in and the overall aura of the place was utterly breathtaking.
"This is my home," Rose said with a smile, seeing the dawning realization on his face. "I love it here, it feels like an extension of me."
Stanley suddenly felt all the fire and fight go out of him. He had been pushing and pushing himself to get here as fast as possible, and now it turned out he was no longer needed. But more than that, the energy of this beautiful room was having some kind of effect on him. All of a sudden all he wanted was to rest and relax, which was usually something he struggled with (being a bit of a workaholic of a prince).
Seeing the deflation of his knightly persona, Rose suggested a hot bath and a hearty meal.
"You've traveled far and you're clearly tired," she said gently. "Why don't you stay here a couple of days and then head home again when you're feeling more energized?"
"Home…" he said, yawning and stretching. "I don't really know where home is anymore to be honest…"
He had been on the road for so long, he felt like he was all displaced. He hadn't gone back to his own kingdom in months. He wasn't needed there. His brother was the king and was leading in his own way. Stanley had always been the black sheep of the family and he'd become a bit of a nomad, wandering around fighting battles and coming to the rescue of anyone who needed a hand. And that had suited him perfectly, until this moment. He thought he'd been content to live this way for the rest of his life. But all of a sudden all he wanted to do was stay put for a while, in this beautiful soothing place.
"Well in that case, let's pretend that this is your home for a day or two, and we'll go from there" said Rose with a soft smile. "Um sorry but what did you say your name was….?"
"Stanley," said the prince, stifling another yawn.
"Well Stanley," Rose said, taking him by the hand and leading him to the bath house. "Welcome home."
Over the next few days all Stanley wanted to do was sleep. He almost wondered if some of that old sleeping enchantment was still hanging around, this was so unlike him. But deep down he knew that the real reason was that he felt safe. He felt comfortable. He felt held and embraced and cared for. For the first time in his life, he felt like he had nothing to prove. He knew he was enough, just as he was. He didn't have to DO anything.
After a few days of deep rest and good meals, he felt like a whole new man. He greeted Rose on the morning of the fourth day with a spring in his step and a wide smile of welcome.
"Wow!" she said with a laugh. "You look five years younger!"
"I feel it," Stanley said, grinning cheekily. "And now that I've got some more energy in me, I'd love to see more of your kingdom."
"As you wish," Rose said with a happy smile, and she took his hand once again and led him down the stairs and into the castle grounds.
For the next several days, all they did was laugh and play and have fun. They swam in the lake, played hide and seek in the woods, picked berries and ate half of them and had a food fight with the rest. They sunbathed and talked about life. They read books and sang songs and danced. Stanley felt himself growing younger by the day. It was as though the weight of the world didn't exist here in this magical place. His inner child came to life once again and he felt light and carefree in a way he couldn't ever remember feeling before. He was also noticing so much more around him; the gorgeous hues of the sunset sky, the heady aroma of blossoming flowers, the musical buzz of the bees in the garden. It was like a blindfold had been removed from his eyes, and he was seeing the world through a whole new lens. He really did feel like he'd come home.
"I could live here forever," he sighed contentedly, laying on his back in the warm sun by the lake.
"Now you know why I never leave," Rose said with a laugh. "This place is paradise."
Stanley rolled over and looked at her, suddenly serious.
"Wait, you NEVER leave? Like EVER?" he asked, his eyes studying her face.
For the first time since he arrived, he saw a flicker of a shadow cross her expression.
"I…. I mean I go to the next village every now and then to see some friends and get supplies… But I… I find it hard being out in the world," she said quietly, and he could read shame in her eyes. "The world can be a harsh place and I…. I just feel safer here."
Stanley watched her face fall and all he wanted to do was scoop her up in his arms and let her know it was all ok. It was the first time he'd seen that the curse had left a mark on her. Although she'd bravely fought it off on her own, there was a scar on her heart and she was wary of being hurt again.
"I know there are some harsh things out in the world, but there is also so much beauty and adventure and amazing people," he said gently. "It's not all bad you know."
"I know," Rose replied, blinking rapidly as if trying not to cry. "It's just… I've been on my own so long. It's too hard to face all of that by myself."
In that moment Stanley felt his inner knight coming to the surface once again, but in a different way than before. Now his warrior self was tempered with the innocence and sweetness he'd experienced here with Rose. He felt true strength and protectiveness radiating out from his heart, inspired by this courageous princess who'd fought an evil witch's curse all on her own but shouldn't have to face the world that way.
"I have an idea," he said, taking her hands. Rose looked nervously at him, afraid of what he was going to suggest.
"You have helped me in ways I didn't know I needed," Stanley said, looking straight into her eyes. "I was like a lost soul wandering around aimlessly before I came here. I turned up on a mission to save you and it turned out, I was the one who needed saving. I feel as though, in these past several days, I've become who I was always supposed to be."
As he said it, he realized it was true. This magical place had healed something in him that he didn't know needed healing. And yet he was beginning to suspect that the magic wasn't in the place at all, but in Rose herself. The land and the castle around her were merely responding to the energy that she unconsciously exuded to the world.
"Let me repay you," Stanley continued, grasping her hands and giving her an encouraging smile. "Let me take you on adventures. Let me show you the wonders I have seen. Let me take care of you and protect you, so you know you have nothing to fear. You are safe with me. And there is so much to be discovered."
The tears that had been brimming in Rose's eyes finally fell down her cheeks in shiny rivers. He was offering her the world, along with a shield of protection from his loving caring heart. And it was what she hadn't even realized she'd been yearning for. Her peaceful life in her beautiful castle was a charmed existence and she savored every moment of it. But she always had a secret longing in her soul to not have to live in such a tiny bubble. To be safe to spread her wings and fly, knowing that if she fell someone would catch her.
"I'm in," she said now, smiling widely through the tears. "Thank you so much, I can't wait."
And so they set off on their adventures. And just as Stanley suspected, Rose continued to weave her magic everywhere she went. The more he saw of her, the more he realized she was sensitive and powerful all at once. And the more she felt safe and knew she could rely on him, the more she blossomed. Initially shy and reserved, she was soon talking to everyone they encountered, giving hugs and sharing stories of their travels. She even insisted on going into battle with him every now and then, as he was still called upon for his knightly duties sometimes. And every time he was in awe of the warrioress that revealed itself when she was passionately fighting for something she believed in. She was amazing. And if she ever felt unsure of herself, she always looked around and saw that Stanley was right there by her side and she relaxed into joy all over again.
Every few weeks when they tired of their travels, they went back to Rose's castle and put down roots again for as long as they wanted to. They allowed their life to flow naturally, as natural as the organic synergy of love between them, and over time their connection grew stronger and stronger.
They had each fought important battles on their own, and were whole and complete in their own right. But they were better together. Somehow they brought out the best in one another, and allowed each other to radiate and embody who they really were. Stanley learnt to relax and play again, and Rose learnt to fly and explore again. And together, they made the greatest team.
I won't tell you they lived happily ever after, for who knows what the future holds? And their story is far from over. But for now, they live a life of love and joy every single day. And that, really, is the greatest ending a story could have. Not an ending, but a beginning. A whole new world of possibilities. And a love that transformed two great lives into something extraordinary.
Star Soul, Earth Body
Briony Louise Corrigan
"Keep your eyes on the stars and your feet on the ground" - My wild, crazy, beautiful and raw journey of Ascension on Earth
'm a free spirit on an exciting journey of self discovery and conscious evolution. I live in paradise with my gorgeous husband, I'm an outgoing-introvert and an empath. I value honesty and authenticity above all so you can count on me to speak my truth and say it straight. I love to write more than anything and it means the world to me that people enjoy following my journey. Thank you for visiting my blog and walking down this extraordinary path with me. I'm so happy you're here. Whangamata, New Zealand
Source
CrystalWind.ca is free to use because of donations from people like you. Please help support us!
Blessings!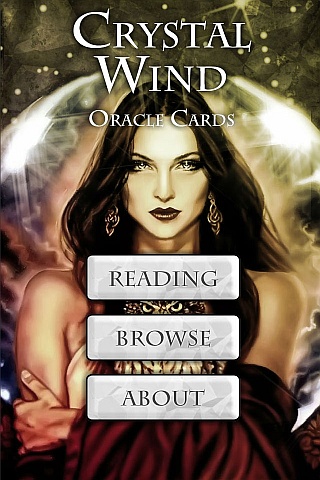 Cut Through The Illusions!
Available On

Spirit Animal Totem Of The Day!
Who is Online Now
We have 1726 guests and no members online