Support crystalwind.ca with your donation and help spread spirituality and positivity.
Blessings!
Written by Dr. Schavi M. Ali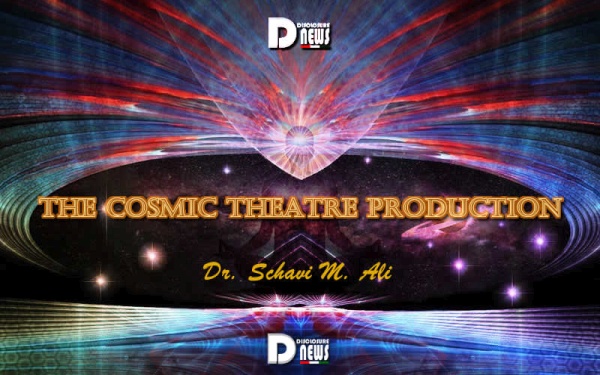 Jupiter (in Aquarius), Saturn (in Aquarius), Uranus (in Taurus beginning retrograde on the 20th of August), Neptune (in Pisces), Pluto (in Capricorn), the Universal North Node (in Gemini)—all doing a retrograde dancing rhythm in the Tropical Zodiac—along with the coming Full Moon on Sunday, August 22nd (according to time zones) in Aquarius—all of this "cosmic casserole" being spiced-up with solar flares, solar winds, and coronal mass ejections—topped off with racing meteors and comets, is an invitation to retreat, relax, review, and learn anew.
When Mercury retrogrades between September 7th and October 18th, with its pre-shadow beginning on August 30th when it enters Libra— the sign of its retrogradation—an added spice to the already very filling "cosmic meal" will be added.
Many people around the planet are emotionally anxious, mentally hyped, and physically wired but exhausted at the same time.
Let us take a deep breath, sit calmly, and review what is occurring in this "Now".
For many thousands of years as humanity calculates time/frames, LIGHT from beyond our galaxy has been pouring into Earth/Gaia at an astounding rate, and at the same time, the planet has been gradually elevating higher, vibrating faster, and receiving an intensity of this LIGHT for cleansing of collective disharmonious thoughts, feelings, and actions and for the reception of illumination that will transform DNA and cellular records to the harmony of SOURCE FREQUENCY.
In fact, the entire galaxy is being re-aligned with the vibration of SOURCE.
Just dealing with the planet Earth/Gaia, human, animal, and even plant life systems are being re-adjusted, revitalized, and regenerated.
The Sun of this galaxy is brighter and pulsating with greater strength and giving forth attunements to our "God Particle" (the Pineal Gland) whose mission is connection to knowledge inherent in the HIGHER SELF—THE SOUL—SOURCE!
It is, therefore, far more than a mere physical gland as part of the entire endocrine system.
It is our pathway to the realms of TRUTH from which we can thrive in this "Now" and also partake of the wisdom of the ancient Elders who are always with us in an ethereal manner, guiding us, and helping us to navigate this planetary experience.
Each aspect of our physical vessels—each molecule, atom, subatomic particle, etc.—everything that eventually comprises each muscle, organ, tissue, the whole nervous system, the telomeres at the ends of the chromosomes, all of our skin, is being completely changed.
Whether we are awake or asleep, this work upon us is being done, and we are either consciously or subconsciously participating in the work of our transformation via our spiritual focus, philosophical beliefs, and intellectual development.
When we consult the HIGHER SELF, we will find that we are guided to proclaim, as the Sufi Master Hazrat Inayat Khan once stated that "Nature is the greatest holy book", and Nature is not just the earthly domain; it is the entire cosmos.
Thus, if we are citizens of an entire galaxy, and of the whole cosmos, and if our galaxy is being changed to a more powerful SOURCE FREQUENCY, then it is reasonable to understand that this "re-birth" comes with spiritual uplift, greater mental awareness, more potent emotional connections, and a more empowering physical vessel.
We "dance" with the rhythms of the Sun, the Moon, the planets, the stars, the comets, and the entire "cosmic theatre production".
All of these "LIGHTS" can be dizzying, exhausting, congesting, heart-palpitating, and painful in joints and muscles. In this different "Now", we cannot continue to think, feel, and act in what has been perceived to be "normal".
This space/time is a "new normal", but yet, one foretold by the ancestral Elders who still teach us, and not all of the Elders are from the planet we call "Earth" or "Gaia"—terms most discussed in current oral and written discourse.
Just before planets retrograde and just before they move into direct motion, and for days prior to a New or a Full Moon and for several days afterwards, magnifications of energy are produced which send particular vibratory rhythms throughout the galaxy which, of course, our planet is also given.
Upgrades occur to DNA.
As earlier alluded to, with LIGHT coming from SOURCE being so intense as well, we are urged to gain balance and stability as the energetics surge.
What is happening is like being enrolled in an important course of study, and there are numerous books to read and lectures to attend. There are lots of essays to write and exams to take.
At the same time, there may be full-time or part-time job obligations. The average person will say: "How will I ever get all of this done?" However, with strength from a spiritual path, everything is done in DIVINE ORDER.
It is as if the Avatars, Sages, Ascended Masters, Devis, Devas, and Wise Elders have all said: "We've got your back!" Since they are all aspects of SOURCE, then it is SOURCE which "has our backs".
We are, in other words, loved, supported, and guided.
The cosmos will never cease dancing; the planets will continue their rhythmic movements back and forth; the Sun will pulsate; the Moon will wax and wane; other objects will traverse the heavens and release particle waves into the planetary magnetosphere. It is all by DIVINE DESIGN.
Collective consciousness can create harmony or disharmony in earthly experiences according to which "station" is chosen to tune into—which time/line to pursue.
It is not that certain challenging conditions on the planet should be totally ignored, but they do not have to be focused upon as the daily "cosmic meal".
With our free will, we can choose what will satisfy and soothe our palate, and we can also do our "schoolwork" with ease.
Our only "job" is to nurture our planetary home, each other, and ourselves.
Doing this will be "practice" for living in the "New Golden Age".
So, in this "Now", we perform our daily activities (career, school, family and community obligations, charitable assistance, etc.), do our spiritual rituals, and pursue recreation. Now, take a look at the word "recreation". Let us divide it into two parts: "RE-CREATION".
This is what we are becoming.
We are being "re-created" in order to be "re-lighted" which will make us "re-newed" as greater LIGHTS of SOURCE.
PLEASE SEND LIGHT TO THE NATION OF HAITI WHICH HAS BEEN RAVAGED BY EARTHQUAKES AND ALSO SEND LIGHT THROUGHOUT OUR PLANETARY HOME.
ALSO, CONSIDER BECOMING A PART OF THE "MANTRA MOVEMENT".
COLLECTIVE CONSCIOUSNESS IS POWERFUL!
LET US MAKE LOVE: "Light Of Vibrational Energy".
Please consider joining THE MANTRA MOVEMENT. Details can be found in the article of this same name.
Those who recite the mantra daily and who invite others to do so are LIGHT AMBASSADORS.
Let us "LIGHT-UP" our planet with LOVE, PEACE, and WELLNESS on all levels.
Much Love to Everyone!
**By Dr Schavi M Ali


Disclosure News Italia
Source
© 2021 CrystalWind.ca. All rights reserved.
Disclaimer
We are in compliance with, "Copyright Disclaimer Under Section 107 of the Copyright Act 1976, allowance is made for "fair use" for purposes such as criticism, comment, news reporting, teaching, scholarship, and research. Fair use is a use permitted by copyright statute that might otherwise be infringing. Non-profit, educational or personal use tips the balance in favor of fair use."
All rights reserved go to their respective holders. We do not own the intellectual property shown on this website, the respective holders own that privilege unless stated otherwise.
We do not endorse any opinions expressed on the CrystalWind.ca website. We do not support, represent or guarantee the completeness, truthfulness, accuracy, or reliability of any content or communications posted on CrystalWind.ca.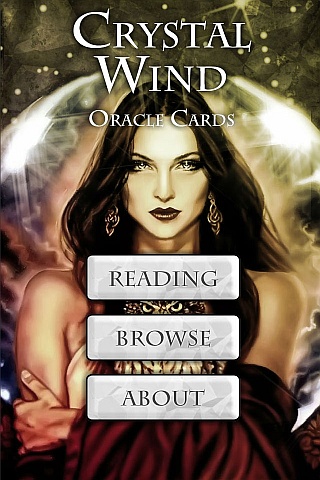 Cut Through The Illusions!
Available On

Spirit Animal Totem Of The Day!
Who is Online Now
We have 825 guests and no members online