Category: Ann & The Angels Written by Ann Albers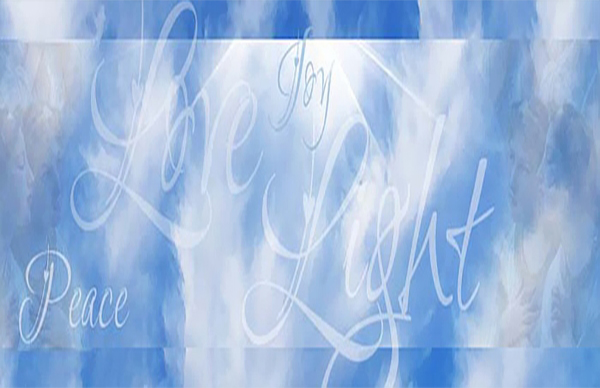 My dear friends, we love you so very much,
Upon your earth, something magical transpires over the holidays. A vast majority of you take time, no matter what is going on upon your planet to love. You take time to love your homes. You take time to share love with those dear to you. Through charitable acts, you share love with those less fortunate and those whom you will never meet. You put on beautiful music, set a festive table, and take time to prepare meals with love. You share of your hearts more easily with one another as you run your errands, and you take the time to focus on the only thing that will matter at the end of your lives, which is Love.
Your planet's light increases during each holiday season, and has done so for ages... in times of peace and times of war, times of well-being and times of sickness, times of abundance and times of lack. No matter what is going on externally, you take time to focus on love. We have watched throughout the ages as even those in war-torn countries, who had very little to give, would gather up natural materials and make a little decoration, or scrape together a few fresh vegetables from the root cellar and share a big pot of soup.
Dear ones, you are incredibly resilient, resourceful, and always able to find ways to express love no matter how great or how small. The scale of your actions never matters. The energy behind them always does.
So this holiday season make it your resolve to be part of the lights of Season. Light up your world with love. Be kind to strangers in the stores as you run around, or if you don't, leave a little note of love for those who deliver your wares. Write your cards, if you send them, and then hold them to your heart and say a heartfelt prayer for them before you send. Wrap your presents with love. Pray that the receiver feels your love. Make your meals with love and bless the food before you eat, so that it nourishes and nurtures you. If you put up decorations put up ones you love and donate the rest.
We need your love and light upon the earth dear friends. Whatever you do, do it with love. Even things that don't seem at all related to "spirituality" are spiritual if done with love. You can choose to be part of a rising tide of love.
You can choose to let your words and deed proclaim, "God is alive. Love is alive. Well-being is alive. Abundance is alive. Peace is alive.... and I know this to be true because these things live in my heart, emanate from my heart, and are indeed the "reason for the season." For just as love was incarnate in a manger, and the lights miraculously burned in the lamp, Love and miracles await those who are willing to focus upon them.
God Bless You! We love you so very much.
-- The Angels
---
Message from Ann...
Hi Everyone,
I know I say it every year. I love, love, love the holidays. I love that people are smiling at me in the stores as I smile at them. I love humming Christmas carols without realizing it only to see someone grinning and start singing along. I love handing out candy canes randomly to store clerks and baking cookies for the dear souls that work at all the places that support me. I love crafting, baking, and making my home a cozy haven.
I love the holidays so much I left my Christmas tree up all year in 2021. Ijust had a feeling I'd want the cozy warmth of it all year long. I'm glad I did. Now "Christina" my Christmas tree is getting a makeover for the new season. I undecorated her and snow-flocked her a few weeks ago. I'm trying out a new decor instead of the same one I've done for the last 30 years. It seems like a time to freshen things up and try something new.
I once questioned my love of so many things material during the holidays. – baking, crafting, giving, gifting, you name it. The angels told me that the love I put out during the holidays looked like a lighthouse, not because I was trying to light up the world more than usual but because my joy alone emanated beacons of bliss into the field. I get that. The more I go down this path, the more I really understand that, as the angels say, what we do matters far less than the love with which we do it.
About a month ago, I went on one of my seemingly non-spiritual errands. A client had canceled last minute, which meant I had time to run to the craft store to get some peppermint striped ribbon that was on sale. I was in and out quickly and since I had lunch next, I wasn't rushing. "Stop at the discount store," I heard a thought popping in my head. I like the discount store but didn't need anything on that particular day. Nonetheless, the feeling was compelling. So I stopped.
I was happy to find a load of inexpensive craft supplies so I figured spirit was just having fun with me. As I was checking out, the young lady behind me seemed to be in a rush. She had only $2 worth of merchandise and I didn't want to make her wait, so I just paid for her stuff and told her to pay it forward someday. She was so happy, that I couldn't help but smile! Maybe that kindness was the reason for the visit? The clerk, a sweet older lady, looked at me and said, "I hear if you are kind God will open the door for you in heaven." I smiled. "God opens the door to all. All you have to do is walk through."
Then, without knowing why, I started telling her about heaven. I described my experience in the glorious light and the time I saw all my deceased relatives looking beautiful and... She stopped ringing up my sale, grabbed my hands, and looked into my soul. She whispered so as not to be heard by others, "I have stage 4 cancer and I've been praying to know about heaven."
The absolute magic of that moment touched me to my core. I wanted to hug her and reassure her. I told her about God's immense, indescribable love. I told her it was nothing to fear. I looked back into her soul and knew the light shining in those eyes as the One that gives us all life. I was holding back tears.
She asked if I could visit again since the line was backing up behind me. I didn't know when I'd get the chance, so I gave her my email. We corresponded briefly, and I had the opportunity to tell her all about heaven, the dying process, the bliss of it all. I know I answered one of her prayers, but I think she gave me the greater gift of touching my heart with her openness, vulnerability, and dear, sweet soul.
So much for a "non-spiritual" errand. You never know where your love will take you. You never know where your so-called non-spiritual desires will lead. I've seen time and again, that if you lead with love, love will lead you to more.
---
Here are a few pointers on how to bring Love into the holiday season in playful, easy ways:
1. Write a letter or Send an Anonymous Gift
There are many organizations that look for people to send cards, letters, or gifts for those who might not otherwise receive a whole lot of love during the holidays.
You can write letters and send gifts on behalf of Santa. The United States Postal Service created "Operation Santa" to let you do just that.
There are organizations that let you send cards and care packages to the military overseas. Guidelines can be found here. The cutoff date for this is Dec 5th.
You can send gifts of cards that will be given to socially isolated seniors via this organization or find several more in this article.
Last but not least, this article shares several ways that you can send cards to kids in need.
If you like writing cards of sending presents, pick one and brighten up someone's life!
2. "Elf" Your Neighbors
Share a little holiday love with the neighbors. If you feel comfortable, leave a few baked goods for them, or something you've made. Ring and run if you know they're home :) I once snuck up to a friend's house, put a 3M hook and a homemade wreath on the door then rang and ran. I was, of course, busted, but it was a lot of fun. Last year I gifted my new neighbors with a few huge bags of lemons and they left a darling mug filled with candy on my doorstep.
Perhaps someday the desire to "Love Local" will go global!
3. Put Blessings in Everything You Share
Before serving your holiday meals, bless the food and pray over it. Before sending presents bless them and the receivers. Pray over the holiday cards that you send and ask that the receivers feel the love. Bless your house and prayerfully declare it to be a sanctuary or peace and joy. The more we put our positive energy and positive intent into our holiday activities, the more we get in the habit of sharing our love and positive energy throughout the year.
---
A little love goes a long way. The gift of a stranger's smile has often brightened an otherwise rushed day. A heartfelt note touches me to my core. A single red ornament given by a friend years ago reminds me of her elegance and grace every year. Such small things perhaps, but such big love... You can make a huge difference in the world this season, and every day. Let's light up God's Christmas tree, and be the miracle oil in the lamp and shine our lights in a world that still is very much in need of this peace and joy.
Merry, Merry to you! Have a blessed & beautiful week :)
Ann
Ann Albers and The Angels
Please feel free to share any of my messages or posts. The only thing I ask is a small note: ©Ann Albers, www.VisionsofHeaven.com
Reprinted with permission from Ann Albers on crystalwind.ca. All rights reserved.
Source Here
---
CrystalWind.ca is free to access and use.
Please support us with a small gift of $11.11 or $22.22 or $33.33.
Spirit Animal Totem Of The Day!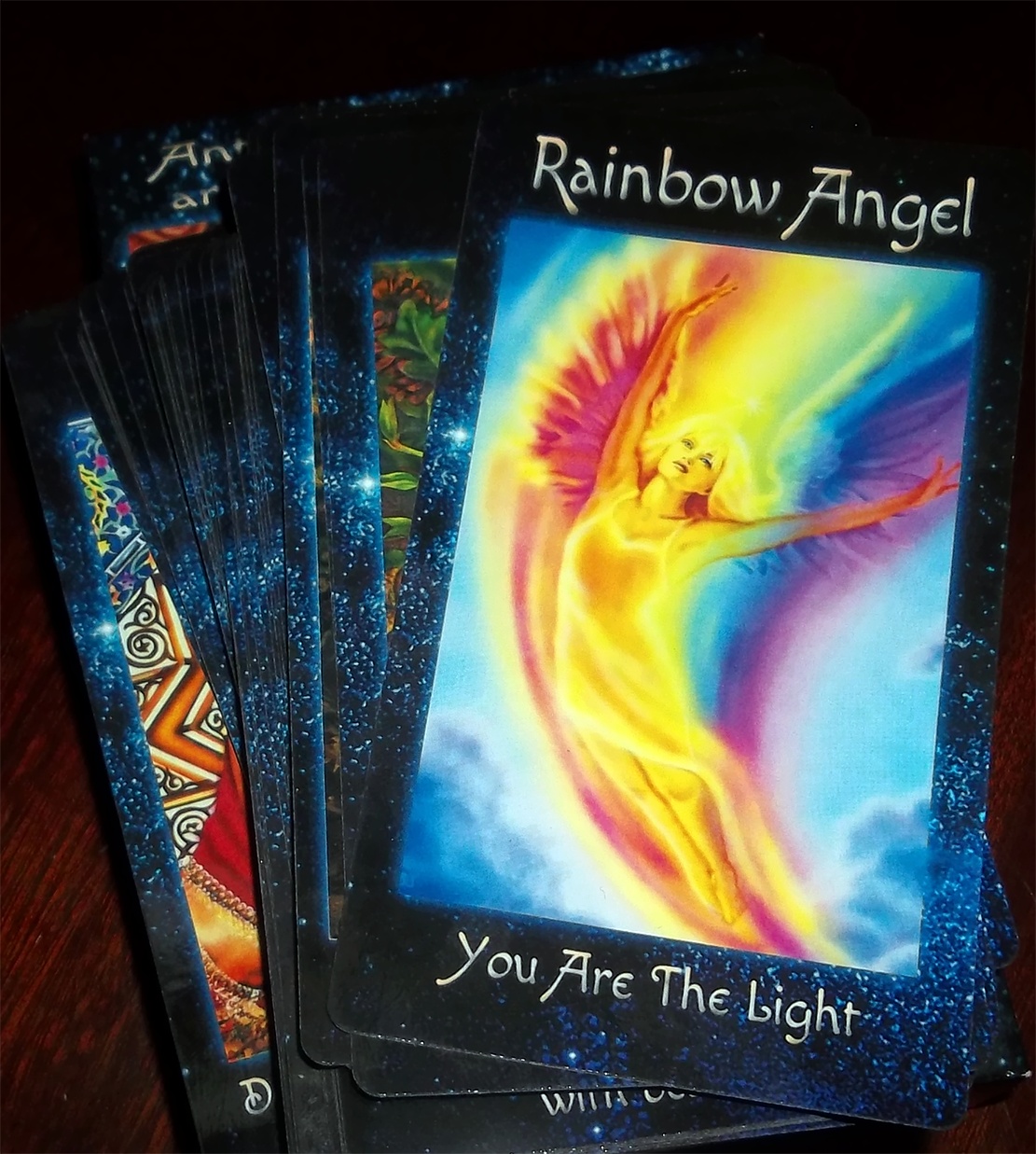 The Crystal Wind Oracle
Myth & Magic Card Deck!
Details Here!
NEW Expanded
Printed & Boxed!
Now with 58 cards!
Who is Online Now
We have 1229 guests and no members online