Category: Archangel Metatron Written by Sharon Davis Views: 1052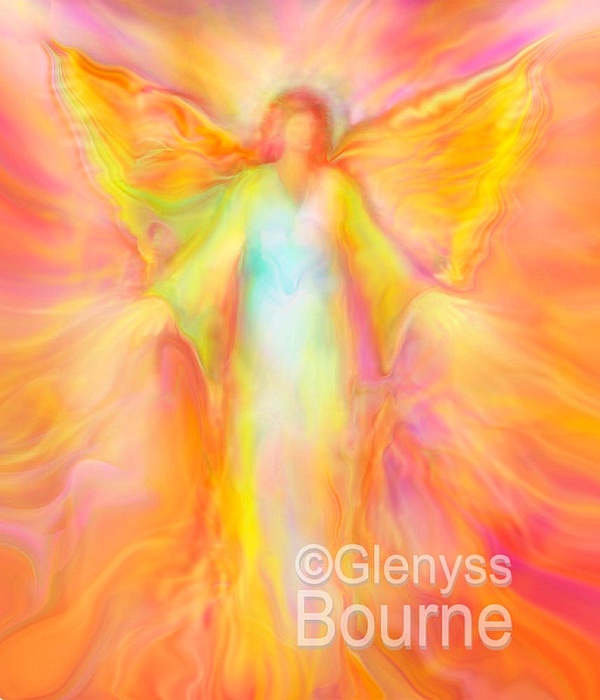 Greetings everyone! This is Metatron.
I come to you today with a question. How strongly do you want to wake up to higher realities and higher truths?
Obviously, the answer to this question can be complicated by all of the details you've created in your present life. However, answering this question for yourself can be very illuminating.
What are your priorities for this lifetime? Do you believe there are higher realities than the one that you exist in currently? Do you believe that you also exist in higher realities just as you exist in your current one?
Dedicate these moments to clarifying for yourself what you actually believe. For if you don't believe in higher realities or that you also exist in them, it can create obstacles in your experience. You may actually experience yourself in other realities during quiet moments within your mind or in dreams. But if you don't believe that these realities exist or that you have a higher consciousness besides the one that you exist in while in your waking state, you will discount these experiences and not examine them further.
You can have profound breakthroughs in your life. Higher dimensions bleed through into your current life daily, especially now. But remember, your experience of reality is created through your own mind. If you don't accept that other realities also exist, you will ignore, discount or reframe your experiences in order to fit your current belief system.
I'm sure many of you see this happening on a daily basis in your own reality, no matter where you live in your world. Politicians are always prime examples of dramatic and often inflexible voiced beliefs. Many of you must have experienced the clash between opposing belief systems in your country.
In the same way, someone with a closed mind will reject experiences that could expand their view of reality, open their heart, or lead them deeper within themselves. A spiritual path requires a willingness to explore beliefs and experiences that you may never have entertained before and can sometimes feel quite alien to you.
Now I know that many of you reading this quickly will say to yourselves, "I am open to the experience of higher dimensions and new beliefs." But let yourselves pause for a moment. In every single being there are spaces within where walls have been built up in order to avoid certain truths or experiences. None of you are immune to this. So even if you feel that you are spiritual, and you are on a conscious spiritual path, my initial question is still very relevant to you.
There are degrees of belief and disbelief. There are degrees of openness versus inner walls. And one of the ways that you can restrict your openness to experiencing yourself in higher dimensions, is how you spend your time both physically, mentally, and within your heart. You may think that you are very open to permanently experiencing yourselves as a higher being, but if you distract yourself throughout the day with a myriad of details and activities that keep you from looking in that direction, you are still at least partially closed.
If you are completely open to knowing your own higher self, you will experience it.
There are a myriad of inner obstacles that each person puts up in order to block your higher experiences and awareness. Some involve what you do in your activities, some in where you focus your mind and thoughts, and still others involve your heart.
Even if you spend your days mentally focusing on your spiritual path, perhaps repeating a mantra or chanting, or perhaps spending days in nature, allowing it to quiet your mind, your heart can also block these higher experiences.
One of the biggest inner obstacles that people experience from their heart space is fear. This can be fear of expansion. Or it could be the fear of losing everything that you currently have and experience–in other words, an attachment to your current life. Or it could be the fear of losing the experience of your senses. For on higher planes, your physical senses drop away.
Often, the only way to begin to move beyond these inner blocks and walls is to have a direct and profound inner experience that is so powerful that none of your inner obstacles can overcome it. This can happen with a powerful spiritual initiation by a master either in physical or subtle form. Or it could happen from a powerful spontaneous inner awakening. It can also happen through the use of and hallucinogenic drug, although we strongly discourage this particular method. This is because using these drugs can alter the structure of your subtle body in ways that will not be helpful to you in the future.
So if you are interested in knowing who you are in higher dimensions or learning for yourself if they even exist, how do you do it? The answer is first, you make yourself ready. Live a pure life. Examine your beliefs for any places of rigidity. And ask for help to assist you in opening to higher truths.
Be patient and persistent. Transformation does not occur overnight. Even powerful, life transforming events take time to prepare. Believe me, as soon as your guides, your Masters, and your angels see that you are ready, it will come. And it will come in the way that is most appropriate for each of you. Don't compare your experiences to others. Each of you are unique and have different ways of taking in experience and information. So your experiences will be unique to you.
It would be very good if each of you now begin to sincerely contemplate how much you actually want to know higher truths. Contemplate how strong your desire is to expand in wisdom and to experience a higher form of love. And think about how willing you are to let go in order to receive a new experience and framework for your life. The highest Truths are being offered to every single one of you constantly. But it is up to you to receive them.
With very great love,
Metatron
Image used with permission from Artist Glenyss Bourne: www.anaheart.com
Sharon Davis - I've been a serious meditator as well as a lightworker, a Reiki master and a nurse. Over time, I found myself experiencing contact with various spirit guides which eventually led to direct contact with Archangel Metatron. He has extremely subtle and very powerful energy. Communicating with him has brought immeasurable joy, love, and understanding into my life.
---
CrystalWind.ca is free to access and use.
Please support us with a small gift of $11.11 or $22.22 or $33.33.
Thank you!

ॐ Namasté - Blessings!

"Life is an echo, what you send out comes back."
© 2008-2021 crystalwind.ca. All rights reserved.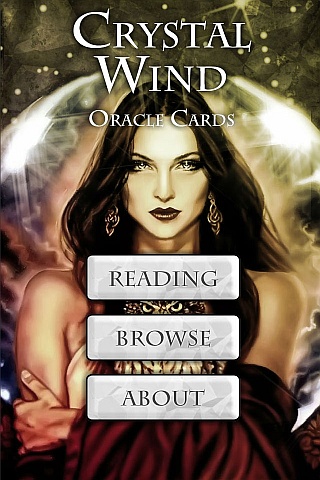 Cut Through The Illusions!
Who is Online Now
We have 1591 guests and no members online