Category: Shinto - Way of God Views: 3739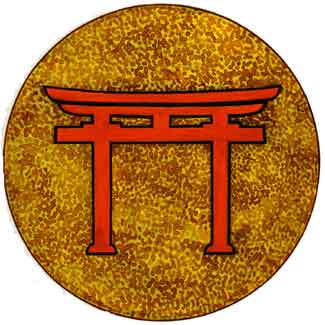 Shinto Dieties: Kami
Kami are the central objects of worship for the Shinto faith. Shinto began as the various ancient animistic traditional spirituality of Japan, and only became an institutionalized spirituality much later as a result of efforts to separate out influences of other religions brought into Japan from abroad. As a result, the nature of what can be called kami is very broad and encompasses many different concepts and phenomena.
Some of the objects or phenomena designated as kami are qualities of growth, fertility, and production; natural phenomena like wind and thunder; natural objects like the sun, mountains, rivers, trees, and rocks; some animals; and ancestral spirits. Included within the designation of ancestral spirits are spirits of the ancestors of the Imperial House of Japan, but also ancestors of noble families as well as the spirits of the ancestors of all people.
There are other spirits designated as kami as well. For example, the guardian spirits of the land, occupations, and skills; spirits of Japanese heroes, men of outstanding deeds or virtues, and those who have contributed to civilization, culture and human welfare; those who have died for the state or the community (See: Yasukuni Shrine); and the pitiable dead. Not only spirits superior to man can be considered kami, but also spirits that are considered pitiable or weak have been considered kami in Shinto.
The concept of kami has been changed and refined since ancient times, although anything that was considered to be kami by ancient people will still be considered kami in "modern" Shinto (modern in that Shinto has been formalized as a unified religion under the influence of foreign religions like Buddhism). Even within modern Shinto, there are no clearly defined criteria for what should or should not be worshipped as kami. The difference between modern Shinto and the ancient animistic religions is mainly a refinement of the kami-concept, rather than a difference in definitions.
In the ancient animistic religions, kami were understood as simply the divine forces of nature. Worshippers in ancient Japan revered creations of nature which exhibited a particular beauty and power such as waterfalls, mountains, boulders, animals, trees, grasses and even rice paddies. They strongly believed the spirits or resident kami deserved respect.
Although the ancient designations are still adhered to, in modern Shinto many priests also consider kami to be anthropomorphic spirits, with nobility and authority. These include such mythological figures as Amaterasu Omikami, the sun goddess of the Shinto pantheon. Although these kami can be considered deities, they are not necessarily considered omnipotent or omniscient, and like the Greek Gods, they had flawed personalities and were quite capable of ignoble acts. In the myths of Amaterasu, for example, she could see the events of the human world. She also had to use divination rituals to see the future.
Traditionally, kami possess two souls, one gentle (nigi-mitama) and the other assertive (ara-mitama). This powerful form of kami was also divided into amatsu-kami ("the heavenly deities") and kunitsu-kami ("the gods of the earthly realm"). A deity would behave differently according to which soul was in control at a given time. In many ways, this was representative of nature's sudden changes and would explain why there were kami for every meteorological event: snowfall, rain, typhoons, floods, lightning and volcanoes.
Amaterasu Omikami 天照大神
Amaterasu is the goddess of the sun and the supreme Shinto deity. Goddess Amaterasu is reverred at the Grand Ise Shrine, which is the only site dedicated to her.
Japanese emperors are said to descend directly from Amaterasu, hence their divine status until Emperor Hirohito was forced to proclaim his human-nature after Japan's defeat in WWII in 1945.
Inari 稲荷
Shinto goddess of rice, sake and fertility, she is associated with foxes ("kitsune") and red torii.
Shrines dedicated to her, by far the most common of all shrines in Japan, are called Inari jinja. The largest Inari shrine in Japan is Kyoto's Fushimi Inari Taisha.
Hachiman 八幡
Shinto god of war, also worshiped by peasants and fishermen as the god of agriculture and fishery. Hachiman is identified with 3rd-4th century Emperor Ojin (応神).
The kanji for Hachiman (八幡) can also be read Yawata meaning "eight banderoles". Hachiman shrines (八幡宮) are quite common in Japan. The largest in Tokyo is Tomioka Hachiamgu and the largest in Kanto is Tsuruoka Hachimangu in Kamakura.
---
CrystalWind.ca is free to access and use.
Please support us with a small gift of $11.11 or $22.22 or $33.33.
Thank you!

ॐ Namasté - Blessings!

"Life is an echo, what you send out comes back."
© 2008-2021 crystalwind.ca. All rights reserved.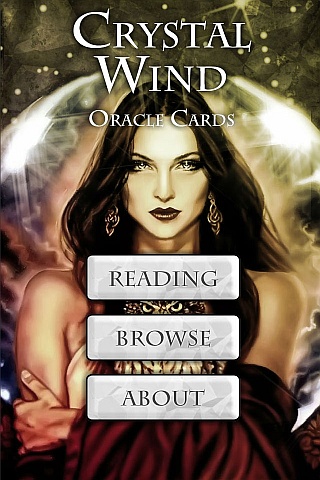 Cut Through The Illusions!
Who is Online Now
We have 1874 guests and no members online