Support crystalwind.ca with your donation and help spread spirituality and positivity.
Blessings!
Category: Riya Loveguard - Galactic Linguist Written by Riya Loveguard Views: 1265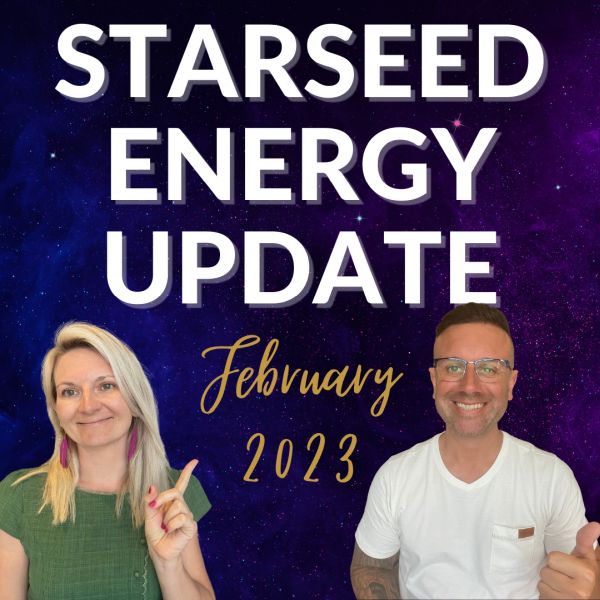 Starseed Energy Update – February 2023
Starseeds Update for February 2023 contains an important channelled message from the Galactic Federation and an energy transmission of peace frequency for Starseeds and Lightworkers.
The mass awakening event that we've all been waiting for on Earth is approaching fast.
However, the catalyst for the awakening event is unfortunately pain, which pushes people to finally open their eyes.
In this Starseed Energy Update we share with you a message from the Galactic Federation as well as a frequency transmission to help you prepare for what is ahead: a global emotional purge.
Watch Starseed Energy Update February 2023
Galactic Federation Message 2023 - Summary
A collective release of negative and low vibrating emotions will first occur as humanity purges the pain and trauma inflicted upon it, which has been more intense over recent years due to the pressure our species has been under.
We must experience this brief period of release in order for us to heal as a community.
For those who are sensitive and empathic, this brief period will be emotionally charged. In order to avoid being hit and affected by a wave of negative pain frequency, purging and leaving the collective field and grids, make sure your metaphysical house is in order and that you are adequately shielded.
You have more work ahead of you as lightworkers, Starseeds, and spiritual practitioners than you currently realize, so start getting ready for it right away.
People search for firm, secure ground during a storm.
For the remaining members of our species, who will be in need of your assistance, be that lighthouse and that rock.
Be the source of peace that others can turn to for protection and direction.
You're about to witness the most breathtaking sight as our individual and communal painbodies are about to be cleansed.
But in the first instance, prepare yourselves. A storm is on its way.
Spirit Animal Totem Of The Day!
Who is Online Now
We have 1003 guests and no members online