Support crystalwind.ca with your donation and help spread spirituality and positivity.
Blessings!
Category: Riya Loveguard - Galactic Linguist Written by Architects of Destiny Aeron Lazar & Riya Loveguard Views: 1091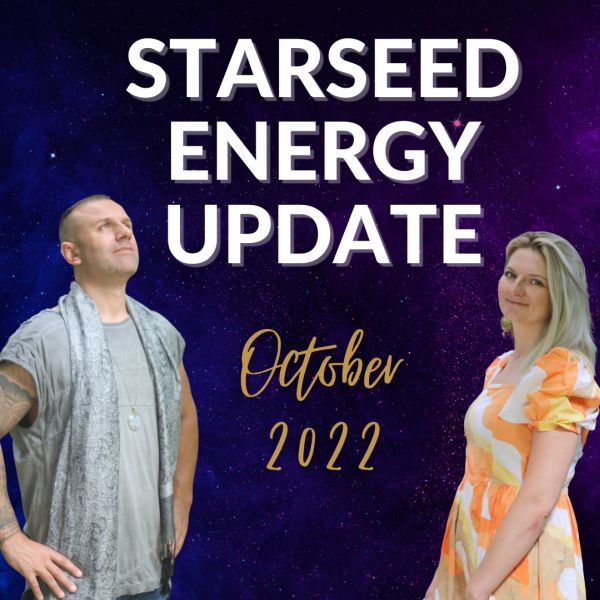 Starseed Energy Update – October 2022
Exciting Galactic New Alert! In this session, aside from sharing the special updates from the Galactic Federation, we are also channeling both messages and energetic upgrades from various Galactic Light Beings: The Sirians, Lyran Avians, Lyran Felines, and the Orions. They share with us their insights and messages of hope, encouragement, and love for the human collective.
Watch the October Starseed Energy Update:
---
Listen to the October Starseed Energy Update Here!
---
Here are a few key moments in this amazing Starseed update for the month of October:
00:00 – Update from the Galactic Federation
07:35 – Message from the Sirians + channeled activation: stabilizing high vibration
20:35 – Message from Lyran Avians
29:44 – Message from Lyran Felines + channeled activation of leadership codes
37:53 – Message from the Orions (Minataka)
What the Galactic Federation Wants Us To Know
The current status of the world is temporary. We are aware that it is depressing to witness the widespread occurrence of conflict, poverty, a growing ideological chasm, and other bad forces hurting our globe. It will not last forever, though. The Galactic Federation will cooperate in the upcoming months to liberate and expel the harmful extraterrestrial races that have colonized our planet and have been operating covertly to affect our consciousness. We have all the support we require to swiftly transition from the third dimension to the fifth! The future is bright!
Message from the Sirians
Like all the other races in the Galactic Federation, our loving Sirian friends have been watching our ascension trajectory with great interest. They want us to understand that the transformation of our collective consciousness is unavoidable, but that we must also work on ourselves personally to facilitate the process. Although the Galactic Light Beings are assisting us, we must also take the responsibility ourselves.
Message from the Lyran Avians
Our DNA ancestors, the Lyran Avians, want us to maintain as close a relationship with them as we can in order to help us prevail in the struggle for human sovereignty. The Lyran Avians advised us to exercise discernment in what we fill ourselves with on a daily basis, whether it comes from what we eat or how we think. There are turbulent times ahead, but a new dawn of love, equity, and light is just around the corner.
Message from the Lyran Felines
In our session today, the Lyran Felines highlighted two important points: the awakening of the Divine Feminine, and our human concept of hierarchy. The Lyran Felines want us to know that there is a stirring of Divine Feminine energies in the next couple of months, and it is important to strike a balance between respecting and embracing our feminine sides, as well as our masculine sides. It is from this balance do we tap into a more powerful sense of self, free from judgment and full of love. Meanwhile, we need to let go of our old concepts of hierarchy. Status, titles, age, these come with some sort of recognition. But what is more important is stepping into roles of leadership when we are called to it. Recognize these codes and do not shy away from them. It is an honor.
Message from the Orions
The Orions have noted that certain aspects of our planet today are posing a threat to our sovereignty by secretly altering our human DNA through the patterns and habits that we have developed in response to our surroundings. The Orions advise us to exercise caution when using technology and pay attention to our patterns of conduct. Determine what is influencing our thoughts and behaviors and pay attention to your own body.
If you have enjoyed this October 2022 Energy Update from the Galactic Beings, please do not forget to share it with other Starseeds to help them awaken into their Divine missions!
---
Spirit Animal Totem Of The Day!
Who is Online Now
We have 887 guests and no members online