Support crystalwind.ca with your donation and help spread spirituality and positivity.
Blessings!
Category: Riya Loveguard - Galactic Linguist Written by Riya Loveguard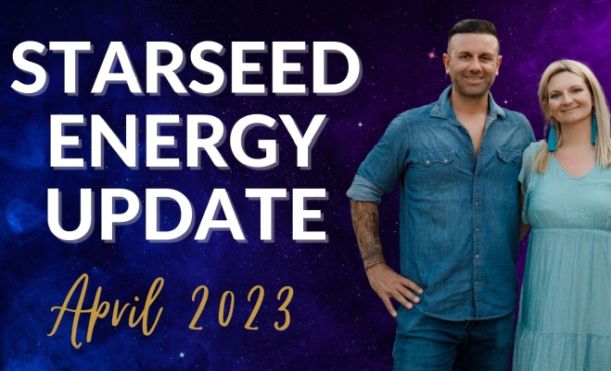 April Starseed Energy Update: Messages from the Blue Avians and Alpha Centauri.
The most recent version of the Starseed Energy Update features fresh channelled messages from Galactic star races.. This month, the Blue Avians and Alpha Centauri are special guest races that are new to our public transmissions. They both have crucial messages to impart about the balance between masculine and feminine frequencies.
The Blue Avians impress upon us that we need to start thinking in terms of unity and start embodying it: "Separation is an intrinsic feature of living in your density, but you are about to make an evolutionary step right now. You are moving to higher dimensions of consciousness, and part of this move is being able to see all perspectives without judgement. Part of it is being able to see through the lenses of your heart and not just through your head. And even more so, being able to integrate these two lenses into one."
The message from Alpha Centauri is about the importance of balancing the masculine and feminine frequencies. Alpha Centauri represent a very strong but balanced masculine frequency. They remind us that everybody has this divine masculine frequency within them.
Alpha Centauri see that there is an imbalance here on Earth and they want to press upon all of us to never lose sight of the masculine. The divine masculine can be a beautiful thing, and it is absolutely necessary. They see that on our planet, too many of us are sitting within our feminine, and there is an imbalance and a distortion at the same time. You have an imbalance where people are sat in the feminine, and the masculine has been distorted where it's labelled toxic. What needs to happen is that the feminine and the masculine need to come together, and people, especially females and especially men, need to be comfortable sitting in this masculine frequency once again.
As we ascend as a species, there is a need for more empowerment, more of a drive, and more of an embodiment of the masculine frequency so that we're able to drive through this transition period, this Ascension Gateway, and mass Awakening event as we transition into this new Earth and fifth dimensional consciousness. Fifth dimensional consciousness will embody both the masculine and the feminine frequency, and as much as we've become extremely familiar with the feminine over the last few years, we now need to start to bring the divine masculine back into balance.
With love,
Riya Loveguard and Aeron Lazar
Who is Online Now
We have 929 guests and no members online