Help keep CrystalWind.ca resources free for everyone. To share the articles posted here daily we rely on readers like you. Please donate today.
Blessings!
Category: Archangel Michael Written by Vania Rodrigues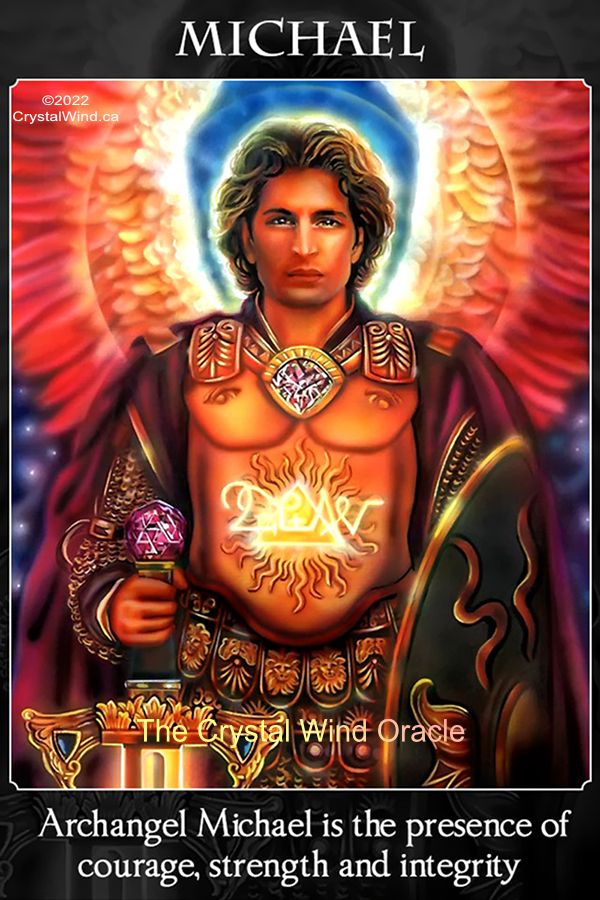 Dear Ones! I AM THE ARCHANGEL MICHAEL!
Today I am going to complete a topic that is causing some controversy among you. We have already said here, and it bears repeating, not to take everything we say literally.
It is necessary to think, analyze what we say, because if you take everything literally, you end up making mistakes. I've already said here several times that if one day I come here "Well, you're all going to the edge of a cliff and you're going to jump because you're ready to survive!," are you going to jump? Where is free will? Where is the understanding? Where's the question?
Brothers, you are like ants hungry for sugar, everything we say you absorb without questioning, without thinking, without analyzing, and this is not what we want. Many of you are now saying, "Ah, then I won't believe anything you say"; maybe this is a good path, maybe this is the path we want you to take. Questioning, thinking, listening, in the heart.
Don't take everything literally because you don't even take the time to think, to analyze what has been said. And what did we say here? If in doubt, talk to us, not the brother next door. The matter is not clear enough, so give us a call and talk to us and we will be happy to explain exactly what we have said, but what do you do? We listen, not with the heart, but with the mind, we interpret, we give a judgment and we act on the basis of the judgment that has been given.
Brethren, where are you on the journey? In the beginning, when are you still little dairy cows nodding their heads at everything we say? Interesting, I thought that this time was over, that you are already able to listen to your hearts, that you are already able to understand what we say, but it seems not, it seems that you are distorting everything we say.
It's interesting! Our journey with you was like? Our words, some procedures, some rituals, but it's interesting that there are always those who only cling to rituals, don't want to change, don't want to hear anything. "Ah, but I want to follow the ritual because it will take me to the Fifth Dimension." So, I'm going to give you some bad news: the change won't happen through the rituals, the change will have to come from within, it's you who has to change, the rituals won't change you.
Rituals, our words, expand consciousness, and having expanded consciousness (at least I hoped so), you would be able to understand what is being said, what is being propounded. So, the first point. Did I mention here that some groups would go extinct and why? Because it's not that time anymore. Energies are different, times are different, but there are still those who are attached to rituals and, feeling nothing, are surprised. What? It's over? Why is it over? And worse yet, they try to break my rules.
His behavior is interesting. Children waiting for the teacher to come out of the classroom to throw balls at each other's heads. Then, when the teacher comes in, everyone is silent and looks like angels. But in this case there is a big difference: the teacher doesn't see who threw the ball, but we do, we see the attitude of each of you. Or what do you think that I'm in the hammock sleeping and drinking juice, or that all of us who are here watching this process are sleeping, as you say, taking a nap?
Is that it? Do you do things we don't see? But I'll leave you with a very interesting message: we won't do anything about it. You are making a choice. Anyone who doesn't accept the rules and tries to break them is making choices, and every choice you make always has an outcome, unfortunately. Then continue. If I tell you you don't have to do a certain thing anymore and you break it and keep doing it, what's the problem? You'll guess, "There isn't, because I'm doing the right thing." In my conception I am right". Very good.
Then continue with your conception. Now, don't forget that there's an order from me behind it, and you're telling me, "I don't listen to your orders, I do what I want." Will I be annoyed by you? No, not at all, I will continue to be who I have always been for you. You have now made a choice, you have taken a step in the opposite direction, you think you are going towards the Light and you are going in the opposite direction. But that's your decision, right? You are right. So go ahead, take your time.
One more point. What have we already said here in relation to your brothers? That you can't carry anyone on your lap. You can be supportive, not babysit; not those who decide to change the path of others. So, what El Morya said about the donation is all very correct, but you took it literally. Donation cannot have a face, it cannot have a face, because it creates bonds between you: the bond of those who give and judge those who receive, and the bond of those who receive because they think they must receive forever.
No, don't tell me that's not true. This is your way of thinking, and there is seldom a human being who does not think this way. Don't tell me otherwise. Now what did I just say? You can show solidarity. Satisfying hunger is showing solidarity; giving money is giving. Do you understand the difference? Killing hunger, helping a sick brother, this is solidarity. So, you have to learn to distinguish between these things. But doesn't support also create a bond? In a certain sense yes, but one can be in solidarity even without a face, without a face. There are millions of people who need help. Do you always have to help the same people and others don't get the chance?
In this way, being in solidarity has no face, it does not create a bond. My brothers, my brothers, listen to what we say from the heart. And the worst part of all this is that many are rebelling, because they think what we are saying is absurd. So why are you listening to us? Keep doing what you think is right. I already said here, if tomorrow I come and say: "Jump all of you off the cliff! I guarantee you that there will be some who will throw themselves down because they think they have to follow everything we say to the letter. They don't think. They don't feel. They don't analyze.
So, brothers and sisters, let's figure this out once and for all. Any donation, of any kind, repeated several times to the same person, creates a bond, and this bond is not good. Now you can donate to whoever you want, and what will you donate? Anything you want, as long as it doesn't happen again with the same person. Is it that hard to understand? I guess not. Think about it: You repeat it over and over again with the same person. What is created in them? Addiction and expectations. And the day you can't give, that person will be disappointed, angry, they won't understand why you can't give. You have understood? This is being human.
For you donors, think you can donate whenever you want. I am giving an example to the same person. Then you decide, "I won't donate today," and what happens to the other party? Because you have created an expectation, you have created something that they are used to having. So, it's not good, neither for one nor the other. You can donate whatever you want, as long as you don't connect with people. That's all. A bond cannot be created. Learn that. Because deep down there is judgment and there is addiction, which you don't want to admit exists, but it exists. Because deep down you think, "Why doesn't it get better? Why doesn't it choose another life? Why doesn't it? Why this, why that? It's the day you don't give, the other side thinks, "Oh, he's so anyway, why can't you give it to me? I need it,
You have understood? This is being human. Not everyone is on the path to understanding and wisdom. So, to close the topic: you can give what you want to whoever you want, as long as it doesn't create a bond. That's all. There are many people to help, many. Don't focus on just one point. There are thousands, millions of people who need help.
Let me give you another example: an organization that comes together to help people. There is no face, there is a group of people who take care of others; so it doesn't have a face, it's something cold, and when that person accuses that organization they can say, "We are not able to give", but it's not a single person, it's something cold, it's an organization, not a person. Do you understand the difference?
So, let's learn the lessons correctly. You can give what you want to whoever you want, but you don't create bonds. That's all. You can donate every day. One day for "A", one day for "B", one day for "C", one day for "D". Later, if you meet "A", you can give it back to "A", but it hasn't become a bond, a habit, an ordinary everyday thing, or something right. What is not certain does not create expectations. You have understood? I hope so.
Don't take everything literally. Take some time to listen to your heart. They are the ones who will give you the right path. The problem is that you listen to everything we say with your mind. She makes her own judgments and gets it all wrong. This explains everything. And once again it bears repeating: this large group was not created for games, nor for recreation. Here is a driving path. Every group that exists within this big group, this big family, has a piece connected to me, a piece connected to Sananda. So, I remind you once again: You own nothing, not even on Earth do you own anything. The groups that set the rules are me and Sananda; nobody owns anything.
To those who think they can do anything their way, regardless of the rules, I'll repeat what I said earlier: you've turned around and are choosing to go the other way. There are rules here. Anyone who doesn't like rules shouldn't stay. And that's okay. We're in charge here: Sananda and me. And I don't worry if they will think we are right or wrong, is that our concern? Never. We know what we are doing. No wonder that with these rules the group has grown, has evolved. Don't like the rules? What are you doing here then? We are not here to play. We are all here together with one goal: to follow the path of Light, to go to the Fifth Dimension. Those who are against it have already made their choice, they go in the opposite direction.
So, you don't need to stay in the group. If you want to stay, it's within the rules. And don't think we don't see what you're doing. Now there is no punishment, there is no return from us. We are only sad because once again you let your ego speak, which unfortunately is leading you down the wrong path in this choice. But it is everyone's choice and we respect it. So, once again, I conclude by saying this: Listen to what we say with your heart, never with your mind. Only in this way is it possible to effectively understand what we want.
---
Translation by CrystalWind.ca.
---
Image Courtesy of The Crystal Wind Oracle and Artist Lisa Iris
oracle.crystalwind.ca - www.lisairis.ca
Angels and Light Therapies
Vania Rodrigues
Source
© 2023 crystalwind.ca. All rights reserved. We track all IP addresses. Using a VPN will now also get tracked to original source IP.
CrystalWind.ca is free to use because of donations from people like you. Please help support us!
Blessings!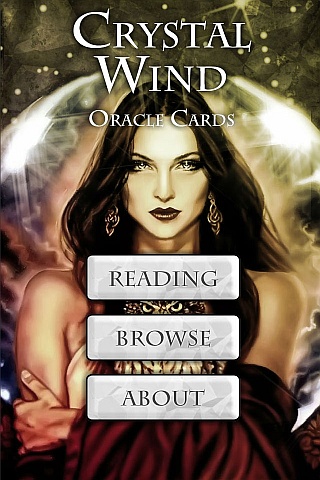 Cut Through The Illusions!
Available On

Spirit Animal Totem Of The Day!
Featured Articles: Archangel Michael
The Family of Archangel Michael

Open or Close

The Families of Michael

(Note: This is incredibly difficult to express and so it is asked to be in neutrality and witness this information from an observational level. This way you will not be prone to attack it, however to utilize this information as a part of your informed awareness and self empowerment as you move forward on the consciousness evolution path. Galactic Human evolution is requiring we take responsibility to see and witness things that have been hidden from us. This is one of those major revelations that is very painful and controversial and as such, it is requested to be aware of it and then make your own internal decision on what feels internally right for you. Being responsible for the direction of your being and claiming self sovereignty and freedom for yourself as well as for others requires that we see all that is hidden, and we take responsibility for it, even when it's painful or unpleasant. )

Read More

The Michael Invocation

Open or Close

The Michael Invocation has been used for many years as a means of clearing people's energy, and the energy of their homes and other buildings. The Invocation has changed over time, as the situations people have found themselves in have become more difficult to manage, or more complicated to understand. It has never failed to provide relief on many levels - though the relief will only continue if a person chooses not to repeat the old patterns of behaviour that first got them haunted.

Read More

Archangel Michael: You Are Shape-shifting Into A New Reality

Open or Close

Beloved masters, a new day is dawning on your Earth, an era that has been prophesied and foretold for many ages past. The holographic pictures and frequency patterns that have formed your personal reality are shifting. That is why you feel so vulnerable, and you no longer have an identity that you can relate to or familiar parameters to guide you.

Read More
Who is Online Now
We have 925 guests and no members online
X
Right Click
No right click