Support crystalwind.ca with your donation and help spread spirituality and positivity.
Blessings!
Written by Chris Howard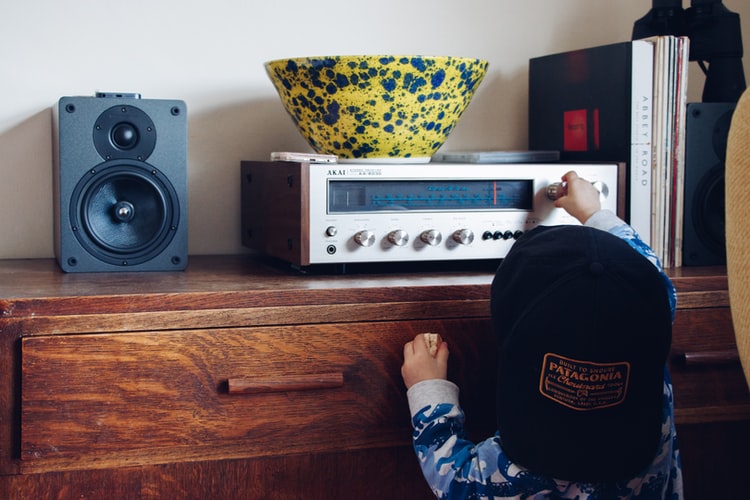 You don't need to be a professional musician or a DJ in order to start your personal internet radio station. Listening to the radio is widely available today thanks to the numerous apps or online radio stations. Even if you are an amateur, with the right equipment and the ability to speak with eloquence and fluency you can start your internet radio station in no time.
Now let us introduce you the basic steps required to have your own radio station.
What equipment do you need?
Before you go on-air, you have to practice your voice first. Try to record your voice on your smartphone, listen to how it sounds. Listen to your voice on different devices. Use your smartphone, tablet, PC, car radio or a Bluetooth speaker with a built-in radio. Your listeners use various devices and it's important for you to see how they actually hear you. After that practice, practice and practice until you notice that you actually speak fluently without unnecessary pauses.
After you practice enough and you are ready to start the online radio adventure, here is the necessary equipment you should buy.
A decent laptop
You don't have to pay too much for a high-end laptop configuration. Something in the middle price range will do the job. However, since all laptops come with a built in microphone, you have to forget about it and use an external microphone instead. This leads us to the second piece of equipment on the list.
Microphones
As for the microphone we highly recommend buying a good quality condenser microphone. This type of microphone has confirmed to be very reliable and it is easy to use. Also the price is quite OK. Even if you are not completely satisfied with how you sound this type of microphone will give you the broadcasting tone you lack.
Noise-canceling headphones
This type of headphones will replace the much expensive sound-proof studio most internet radio enthusiasts dream of. They are very popular in the industry and will help you broadcast no matter where you are at the moment. When choosing the best noise-cancelling headphones for your internet radio station make sure to select a model with deep bass. It is also wise to make sure they are very comfortable because you will definitely use them for longer periods of time.
Broadcasting software
If you are a complete beginner original music or a website are not required to start your radio station. You can select a radio automation tool which will help you start broadcasting very soon. Let's take a closer look at this type of software.
Best Software for Broadcasting
Internet-radio.com
For complete beginners we strongly recommend using Internet-Radio.com. You won't find a tool such as this one which is easier to use. One of the main advantages of this platform is that there will be many active listeners so you don't have to look for them. This platform will help you boost engagement from social networks or Google play and iTunes.
At the beginning, if you register as a broadcaster you can try all the options and how the platform works for free. If you find it useful you can pay $5 for 100 listeners. The bandwidth will lso be limited to 120GB. Uploading royalty-free music is easy thanks to their web-based tool and we have to say that this is generally enough if you are just diving into the internet radio broadcasting. Of course, there are premium plans available which will offer you much more, but this also affects the price per month.
It is also possible to create your internet radio station from scratch. In this case their platform will take advantage of the Icecast and Shoutcast servers and your radio station will be featured in their directories. One of the good features in this case is the option to go worldwide or on a more localized level depending on your needs.
Airtime.pro
Airtime Pro is definitely worth checking once your internet radio becomes more and more popular and begins to attract higher number of listeners. Their prices are higher when compared to Shoutcast.com but they are worth the money.
Shoutcast.com
Another highly popular radio streaming service is Shoutcast. They offer just what you need, no matter whether you are a beginner or an established professional radio station. After the free trial period you can opt for one of their plans depending on whether you host or they host the station. Check their website for more detailed information about the prices. If you use Shoutcast you will have the possibility to get in touch with advertisers which will give you an option to monetize the platform.
At the end
Maybe you thought the radio was dying slowly because of the rapid advance of technology and Internet. But the truth is it is still widely popular. In fact, running an online radio station is an amazing hobby which will give you hours and hours of joy even if you have a dozen of regular listeners.
Submitted Exclusively to CrystalWind.ca © 2020 crystalwind.ca. All rights reserved.