Support crystalwind.ca with your donation and help spread spirituality and positivity.
Blessings!
Category: Technology Written by Chris Howard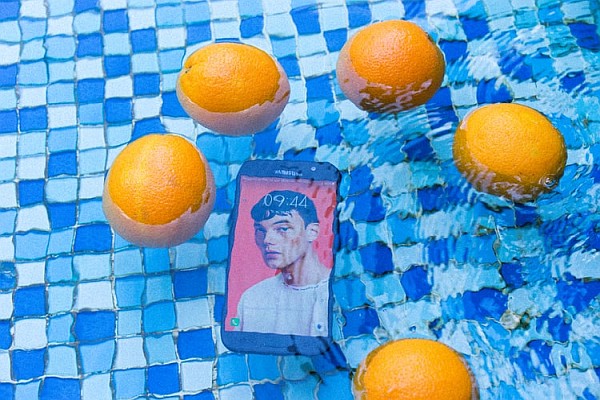 Most people think that water resistant and waterproof are the same thing. Well, the truth is that they are not the same thing although they are often misused, sometimes even intentionally in order to sell the product. However, the main thing you should know is that they aren't synonyms and you can't use them one instead of the other.
What Exactly Is Water Resistance?
Depending on whether we are talking about electronic devices or fabrics we can come up to new terms like water repellent, water resistant, hydrophobic. So, let's go through each one and get a closer look into the details.
Water Resistant
As the name says it is something resistant to water. If we are talking about fabrics, you have to be aware that such fabrics won't keep you dry forever. They are dense and it will take some time until you get completely wet. Nylon and polyester are examples of water-resistant fabrics. Cotton on the other hand is not in this group.
Water Repellant
Although you may think water resistant and water repellant are the same the difference is in the way they work. For example, water-resistance depends of the quality of the fabrics. Water repellant is achieved by coating or treatment of the fabrics. However, if you are buying a water repellent product, make sure to check it thoroughly because there isn't any rating which you can rely on.
Hydrophobic
We can say that hydrophobic and water repellant are the same, with the only difference where hydrophobic will resist water way better than water repellant. However, you have to know that the materials (treatments and coatings) used to make some fabric water repellant or hydrophobic won't last forever. As time goes on the will wear out and become less effective
Waterproof Ratings
First of all, you shouldn't take the term waterproof as a rule. If a product is labeled as waterproof it doesn't mean it will remain resistant to liquids forever. This however is not in line with the name but it's the truth. Another example is that for watches in the USA it is illegal to use the term waterproof. Luckily there is a strict system used for electronic devices which tells us the exact "waterproofness" of the product. It is called Ingress Protection Rating or IP Rating. When buying such products, you will find their IP rating on the package or in the specifications. Understanding what the IP rating means is simple but generally the water resistance of the product is better if the number is higher. Most commonly you will see products having IPX5 and IPX6 ratings so let's take a closer look at this rating system. Please note that the X in the rating below represents how protected is the product from solid materials, not liquids, and that's why we have omitted it.
IPX0: Products with this label are not protected from water.
IPX1: Such products will be protected if the water is dripping vertically, but for a short period of time and when the product is positioned normally.
IPX2: The same as above but the product can be positioned up to 15° from normal position.
IPX3: Such products are protected from water spraying on them while positioned up to 60° from normal position.
IPX4: Products with this rating are protected from splashes from all directions.
IPX-5: Products with this rating are protected from 6.3mm nozzle water stream from any direction.
IPX6: Products with this rating are protected from 12.5mm nozzle water stream from any direction.
IPX7: Products with this rating can be submerged up to 1 meter deep.
IPX8: Products with this rating can be in water more than 1 meter deep.
We have to point out that this IP rating can't be applied to fabrics, but various electronic devices and gadgets can be rated by this IP rating system. In case the product you are buying doesn't have the rating on the package or in the specifications you have the right to assume it isn't protected at all.
Credit
Submitted Exclusively to CrystalWind.ca by Chris Howard © 2020 crystalwind.ca