Category: Astrological News Written by Michelle Karen Views: 2041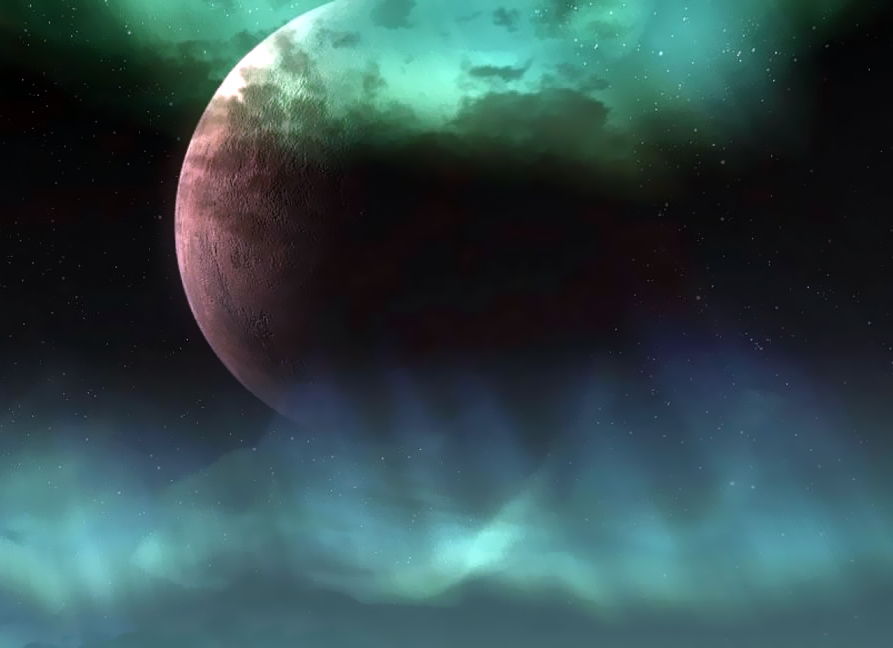 JULY 2019
RUNE OF THE MONTH: Berkana "Right action". Right action dictated by our consciousness, comes from the heart. It is fair, compassionate and loving. It leads to new growth, opens new doors, creates new possibilities. With new growth, comes abundance, meaning, healing and regeneration.
* * * * * * * * * * *
July is an eclipse month. Eclipses only happen a few times a year. They are always very important crossroads in our evolution. The houses they fall in in our personal astrological chart, indicate the areas of our life that are about to significantly change.
Solar Eclipse in Cancer (10º38') on Tuesday 7/2 at 12:18 PM. This degree is symbolized by "A clown caricaturing well-known personalities". In ancient civilizations, the clown was the sage. He made people laugh with the truth of who they were. He used humor to reveal what was, that all saw, but none had the courage to denounce. This eclipse stimulates our creativity in unusual ways. It also helps give a reality to our dreams and can also brings abundance to our lives, both financially and spiritually. It helps us become aware of our limitations but not be stopped by them. With focused work, integrity, optimism, faith in ourselves and discipline, we can build a castle of lasting values.
Lunar Eclipse in Capricorn (24º04') on Tuesday 7/16 at 2:38 PM. The Sabian Symbols associate the following image with this degree: "An oriental rug dealer in a store filled with precious ornamental rugs". Very intense emotions which had been buried for a long time (maybe even lifetimes) could resurface both powerfully and obsessively. Conflicts between the sexes are more visible than ever. People's dark secrets explode in the public's eye, making it impossible not to prosecute them for their evil doings. Innocent victims are avenged. A critical point could be reach with the #me too movement. In our personal lives, intimate conflicts that had been successfully hidden until now, can no longer be ignored, leading to sometimes dramatic changes in our relationships. An eclipse that helps rebalance ancestral inequalities between men and women.
Mercury turns retrograde on Sunday 7/7 until Wednesday 7/31, between 4º27' Leo and 23º58' Cancer. Best to avoid buying or moving into a house during those 3 weeks. We could regret our purchase. But excellent for completing renovations we had placed on the backburner or had kept postponing. Wonderful also for family reunions and creative projects involving children.
Jupiter remains retrograde this whole month until August 11. Its shadow period extends until November 6th. The degrees covered in July (16º57'- 14º42' Sagittarius) are represented in the Sabian Symbols by: "An Easter sunrise service draws a large crowd", "Sea gulls fly around a ship in expectation of food" and "The ground hog looking for its shadow on ground-hog day. February 2nd." Integrity, or the lack thereof, is still at the forefront of collective concerns. Matters relating to the church, the law, education, religion, politics and immigration are also still very sensitive with truths being revealed all over the place. A wonderful time to reconnect with studies we had abandoned, to finish reading or writing a book that was collecting dust, and/or to travel to a distant country we hadn't visited in a long time or had never seen.
Saturn remains retrograde this whole month until September 18 between 17º49' and 15º40' Capricorn. Its shadow period lasts until December 24. The images associated with these degrees are: "The Union Jack flies from a British warship." "A repressed woman finds a psychological release in nudism" and "school grounds filled with boys and girls in gymnasium suits". A time to revisit our values, be clear on our ambitions and free ourselves from the boundaries and obligations imposed from without that no longer support the expression of our inner truth.
Neptune remains retrograde this whole month until November 27. Its shadow period will last until March 17, 2020. The image representing the degree covered in July (18º42'- 18º20' Pisces) is: "A Master instructing his disciple". It is said that when the disciple is ready, the master appears. Our teachers can come in many forms. Incarnated as humans, but also disguised as animals, plants or "accidents". Clearing our lives of empty noises and meaningless distractions, helps us listen to the deep wisdom we gained through ancient initiations.
Pluto remains retrograde this whole month until October 3. Its shadow period continues until January 24, 2020. The degrees traveled in July (22º12'-21º19' Capricorn) are symbolized by: "A soldier receiving two awards for bravery in combat", and "By accepting defeat gracefully, a general reveals nobility of character". Mastery comes from accepting our responsibilities, acting in the way our consciousness demands, living with honor and integrity, and doing our very best without attachment to the results.
* * * * * * * * * * *
The Moon will be Void of Course (V/O –forming no major aspect with any planet before entering the following sign-):
On 7/1 between 2:48 PM and 6:24 PM: when the Moon enters Cancer.
On 7/3 between 7:25 AM and 8:19 PM: when the Moon enters Leo.
From 7/4 at 11:24 PM till 7/5 at 9:25 PM: when the Moon enters Virgo
On 7/7 between 9:50 AM and 11:07 PM: when the Moon enters Libra.
From 7/9 at 12:35 PM till 7/10 at 2:29 AM: when the Moon enters Scorpio.
From 7/11 at 5:28 PM till 7/12 at 8:05 AM: when the Moon enters Sagittarius.
From 7/13 at 6:31 PM till 7/14 at 4:05 PM: when the Moon enters Capricorn.
From 7/16 at 2:38 PM till 7/17 at 2:19 AM: when the Moon enters Aquarius.
From 7/18 at 8:53 AM till 7/19 at 2:19 PM: when the Moon enters Pisces.
On 7/22 between 1:34 AM and 3:02 AM: when the Moon enters Aries.
On 7/24 between 7:48 AM and 2:42 PM: when the Moon enters Taurus.
On 7/26 between 9:28 PM and 11:29 PM: when the Moon enters Gemini.
From 7/28 at 8:25 AM till 7/29 at 4:31 AM: when the Moon enters Cancer.
From 7/30 at 8:33 PM till 7/31 at 6:18 AM: when the Moon enters Leo.
Mark these periods in red in your calendar and avoid scheduling anything of importance during these times as they would amount to… NO thing!
* * * * * * * * * * *
Scheduling our activities using the zodiacal position of the Moon:
Moon in Cancer between Monday 7/1 at 6:24 PM and Wednesday 7/3 at 8:18 PM + between Monday 7/29 at 4:31 AM and Wednesday 7/31 at 6:17 AM: Perfect for family activities, especially those involving children. Good for spending more time at home, cooking, nurturing ourselves and those we love, inviting the people we cherish over for dinner. Excellent also for drawing, creative writing, humor and anything requiring imagination and a touch of craziness….
Moon in Leo between Wednesday 7/3 at 8:19 PM and Friday 7/5 at 9:24 PM + between Wednesday 7/31 at 6:18 AM and Friday 8/2 at 6:01 AM: Excellent for anything glamorous, dramatic performances, being in the public's eye, throwing or attending an elegant party, playing with children, romance and creativity in general…
Moon in Virgo between Friday 7/5 at 9:25 PM and Sunday 7/7 at 11:06 PM: Excellent for starting a new fitness program, learning, healthy nutrition, fasting, clearing our closets, cleaning our home, reorganizing our drawers…. Perfect also for detailed work, the focused use of our intelligence, and taking care of small pets….
Moon in Libra between Sunday 7/7 at 11:07 PM and Wednesday 7/10 at 2:28 AM: Great for relationships, associations, diplomatic exchanges with others, anything related to beauty (a haircut, buying new clothes, a make-over…), art (especially painting and decorating…), a pleasant social event (concert, art exhibition…).
Moon in Scorpio between Wednesday 7/10 at 2:29 AM and Friday 7/12 at 8:04 AM: Perfect for scientific research, esoteric studies, self-transformation, shamanism, dealing with the mysteries of life, death, and sexuality, as well as insurances and issues involving personal power.
Moon in Sagittarius between Friday 7/12 at 8:05 AM and Sunday 7/14 at 4:04 PM: Perfect for traveling, religious and/or philosophical activities or matters related to higher education and the law. Excellent for lecturing, learning, perfecting a foreign language, exploring other cultures… Perfect also for athletic training and tending to large animals (horses….).
Moon in Capricorn between Sunday 7/14 at 4:05 PM and Wednesday 7/17 at 2:18 AM: Good for furthering our ambitions, asking for a promotion, enlisting the support of people in positions of authority, making a good impression, re-structuring our business and redefining our long-term goals…
Moon in Aquarius between Wednesday 7/17 at 2:19 AM and Friday 7/19 at 2:18 PM: Perfect for philanthropic activities, charitable organizations, meeting with friends, making new acquaintances. Good also for inventions, far out, progressive ideas, inter-dimensional and time travel, anything related to UFOs, computers and technology in general….
Moon in Pisces between Friday 7/19 at 2:19 PM and Monday 7/22 at 3:01 AM: Great for meditating, sitting by the ocean, anything related to the sacred, dancing, painting, swimming, dreaming, music, photography, film, sleeping, channeling, connecting with the mystical, the magic and the oneness of all that is…
Moon in Aries between Monday 7/22 at 3:02 AM and Wednesday 7/24 at 2:41 PM: Perfect for intense physical activities, anything requiring forceful, direct action and self-assertion. Good also for leadership, spontaneity, good will, being a way shower, initiating new projects or bringing our car to the mechanic….
Moon in Taurus between Wednesday 7/24 at 2:42 PM and Friday 7/26 at 11:28 PM: Perfect for any financial matter: paying our bills/debts, asking for the money that is owed to us, investing in real estate, buying and selling. Perfect also for a stroll in the park, going to the countryside, connecting with our Mother the Earth… Good also for gardening, pottery, sculpting, as well as bodywork…
Moon in Gemini between Friday 7/26 at 11:29 PM and Monday 7/29 at 4:30 AM: Excellent for multi-tasking, curiosity, any form of communication, exchanging information, sending e-mails, calling friends and acquaintances. Great also for social activities, attending conferences, reading a book, watching a documentary, gathering data on various topics, connecting with new people….
* * * * * * * * * * *
This month's intentional meditation started on Monday 6/17, when we took out as many blank sheets of paper as we would have intentions and placed them near a window, on a balcony or in a garden so that they would bask in the light of the Full Moon in Sagittarius. Once that moment had passed, we gathered our Full Moon charged blank sheets and placed them in a folder.
On Tuesday 7/2 on the New Moon (Solar Eclipse) in Cancer, take out your blank full moon charged papers and write on each a concise, positive intention. Place them on a balcony, in a garden or near a window so that they are out by exactly 12:16 PM. Once that moment has passed, staple them together and put them away in a folder expecting the manifestation of all your dreams…
Next month's intentional meditation, begins on Tuesday 7/16. Take out as many blank sheets of papers as you will have. intentions and place them near a window, on a balcony, or in a garden so that they bask in the light of the Full Moon (Lunar Eclipse) in Capricorn at exactly 2:38 PM. Once that moment has passed, gather your Full Moon charged blank sheets and place them in a folder.
* * * * * * * * * * *
Monday 7/1: Mars enters Leo (4:20 PM till August 19)
During the next 7 weeks, Leo natives are favored. Generally (and not just Leo Suns), we express our energy more dramatically and wish to be more visible. A time to lounge, yet be creative and bring inspiration to others. Performing artists are particularly favored.
Tuesday 7/2: Solar Eclipse in Cancer (12:16 PM)
Kindly refer to the paragraph here.
Wednesday 7/3: Venus enters Cancer (8:18 AM till August 22)
During the next 7 weeks, our heart is centered on safety, our home, our children, comfort, money and food (not necessarily in that order!). A wonderful time for family reunions and to make our home more cozy. A time also to pamper ourselves with some tender loving self-care and be creative.
Sunday 7/7: Mercury turns retrograde (4:15 PM till Wednesday 7/31 at 8:58 PM)
Kindly refer to the paragraph here.
Monday 7/8: Venus Sextile Uranus (8:31 AM), Mercury Conjunct Mars (3:28 PM)
An unexpected romance could prove exciting and freeing. It will only last however if we live in the present, are devoid of jealousy and control, remain independent and focused on our own interests. Our communications today are direct, bordering on the combative. Best to stay out of potential arguments and aggressive words we might later regret.
Tuesday 7/9: Sun Opposition Saturn (10:07 AM)
Much seriousness, responsibility and discipline are demanded of us today. We could feel somewhat depressed in the face of all the work that is awaiting us. Best to complete all the tedious tasks that are in front of us, one at a time, and to meet today's challenges with dignity and courage.
Wednesday 7/10: Sun Trine Neptune (9:32 PM)
A day of enchantment, inspiration and an appreciation of the beauty surrounding us. Artists are favored today. Great for meditation, spiritual work as well as seeking peace. Our world feels balanced today. Our heart is compassionate and generous. Our imagination soars.
Thursday 7/11: Mars Square Uranus (10:59 AM)
We should be careful when operating a motor vehicle, sharp objects or during athletic activities as tempers could flare up easily. Anger is likely to cause rash actions and sudden accidents.
Sunday 7/14: Sun Opposition Pluto (7:46 AM)
It is important that we do not oppose passive-aggressive behavior to our leadership abilities being challenged. Compromising should not make us lose our integrity. It is essential that we remain dignified and cooperative while thinking of the benefit of all.
Tuesday 7/16: Lunar Eclipse in Capricorn (2:38 PM), Venus Opposition Saturn (10:34 PM)
Regarding the Lunar Eclipse, kindly refer to the opening paragraph. Today, more specifically, we could feel lonelier than usual. Social encounters could be somewhat heavy and boring. We could need to re-evaluate an existing love relationship as well as our attitude towards romantic involvements in general. Best to be financially careful.
Thursday 7/18: Venus Trine Neptune (11:03 AM)
Our sensitivity, compassion and generosity of spirit gain us much support and appreciation. We could feel more romantic than usual. As we connect to the soul of another, a love relationship could feel particularly enchanted. We spontaneously tap into the laws of abundance. Money could come to us for what we need it for, in seemingly magical ways.
Friday 7/19: Mercury enters Cancer (0:07 AM till 8/11)
During the next three weeks, our focus is on family, food and security. Our imagination could be enhanced. Our relationship to children is heightened. Creating a safe heaven for ourselves and making our home more comfortable, becomes important.
Sunday 7/21: Venus Opposition Pluto (1:30 AM), Sun Conjunct Mercury (5:35 AM)
A day of clear communications. We are direct in our conversations, practical and efficient. It is important not to yield to manipulative individuals and best to not get swept away by emotional undercurrents. For the sake of peace, it is best to stay gracious, extend ourselves towards others and cooperate as much as possible.
Monday 7/22: Sun enters Leo (7:51 PM till Friday 8/23)
During the next month, we feel more romantic, drawn to glamor and expansive than usual. Performing arts could be particularly attractive.
Wednesday 7/24: Mercury Conjunct Venus (5:27 PM)
A good day for enjoyable social encounters, gathering with friends and pleasant conversations. We speak with serenity. Our trustworthiness draws the support of our environment.
Thursday 7/25: Mars Trine Jupiter (5:22 AM)
Our optimism and enthusiasm create most beneficial outcomes. Excellent for expanding our business, attracting financial abundance, being adventurous, planning an exciting trip and being generous. We feel particularly hospitable and speak our truth in a way that forces the respect of others.
Saturday 7/27: Venus enters Leo (6:54 PM till Wednesday 8/21 at 2:07 AM)
During the next 3 weeks, our emotional expression is more dramatic. We feel romantic and attracted to glamourous events. A wonderful time to attend elegant parties, mingle with beautiful people, enjoy a makeover and renew our wardrobe.
Monday 7/29: Sun Square Uranus (4:13 PM)
New situations, changed schedules, unexpected occurrences abound today making us feel scattered and erratic. We could reconnect with someone we haven't seen in a long time. Despite the tensions, impatience and frustrations that are likely to disrupt our plans, this is a rather exciting and freeing day.
Wednesday 7/31: Mercury turns direct (8:58 PM)
Today, we could still lose our keys and miss a flight. Communications are likely to be a little muddled, but they are on their way to returning to normality. Tomorrow, all will be clear again.
Wishing you an exciting month of July!
In Loving Light.
Michelle Karén, M.A., D.F.Astrol.S.
---
Kindly note that the days and times given below are in PST (Pacific Daylight Saving Time). For Rocky Mountain Time (except AZ which is on PDT) add 1 hour. For Central Time, add 2 hours. For Eastern Time, add 3 hours. For Alaskan Time, subtract 1 hour. For Hawaii-Aleutian Time, subtract 2 hours. For Greenwich, add 8 hours. For Central European time (CET) add 9 hours, for Eastern European Time (EET), add 10 hours.
Credit
The world is shifting. As old paradigms become irrelevant, we need the astrological insight and gifts that Michelle Karén provides for people worldwide, right now. Having predicted current global circumstances, she also holds the answers to help empower people. Michelle Karén is the author of the groundbreaking book, Astrology for Enlightenment, published by Atria, an imprint of Simon & Schuster.
Copyright © 2019 Michelle Karen Books. www.michellekaren.com
Source Here
CrystalWind.ca is free to access and use.
Please donate a small gift of $11.11 or $22.22 or $33.33.
Thank you!
ॐ Namasté - Blessings!

© 2008-2020 crystalwind.ca. All rights reserved.
Featured Writers - Astrology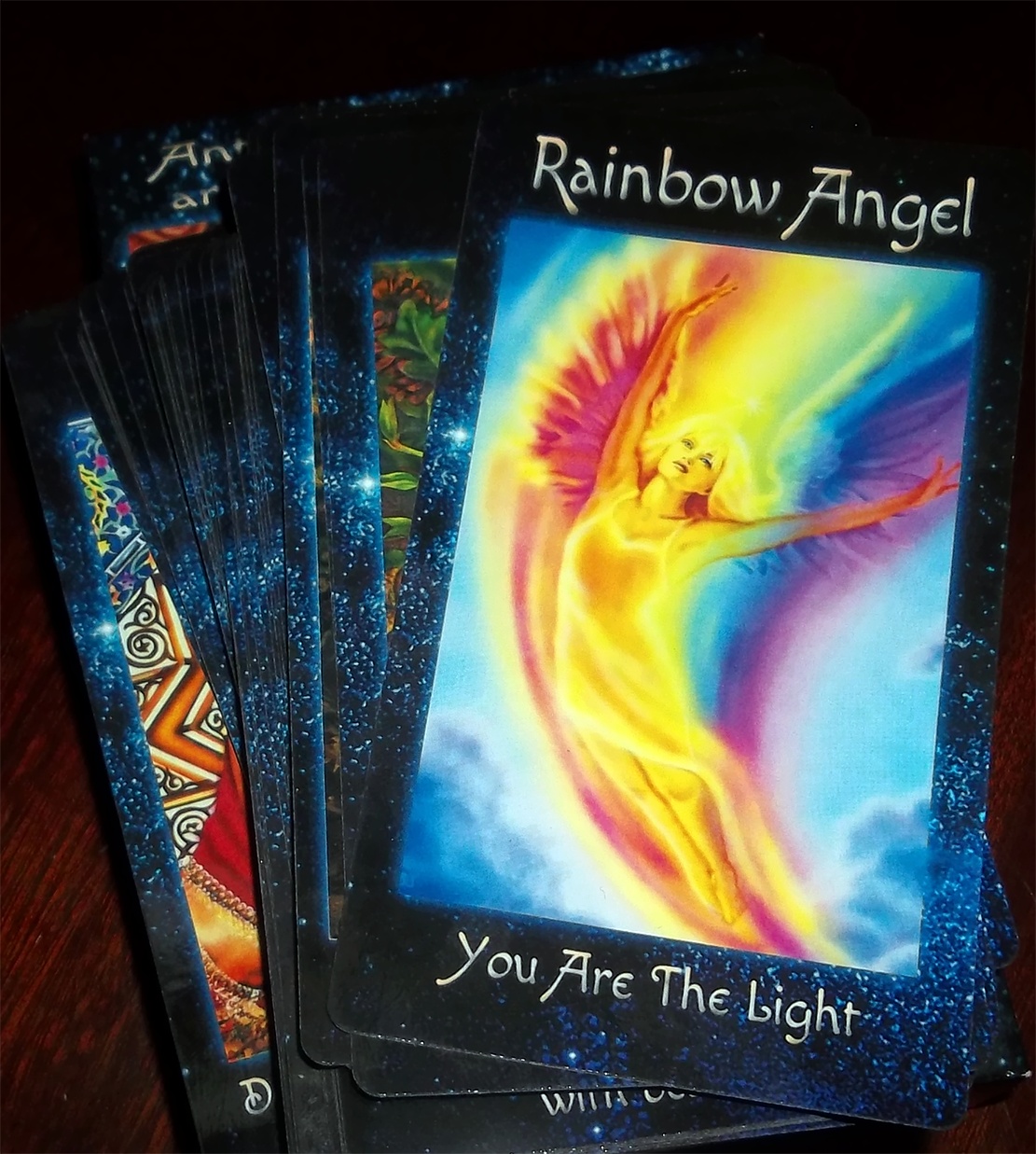 The Crystal Wind Oracle
Myth & Magic Card Deck!
Details Here!
NEW Expanded
Printed & Boxed!
Now with 58 cards!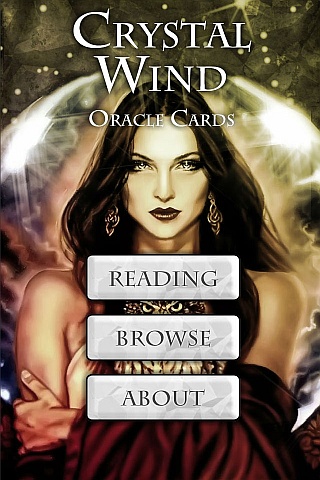 Cut Through The Illusions!
Who is Online Now
We have 1095 guests and no members online