Help keep CrystalWind.ca resources free for everyone. To share the articles posted here daily we rely on readers like you. Please donate today.
Blessings!
Category: Cosmic Events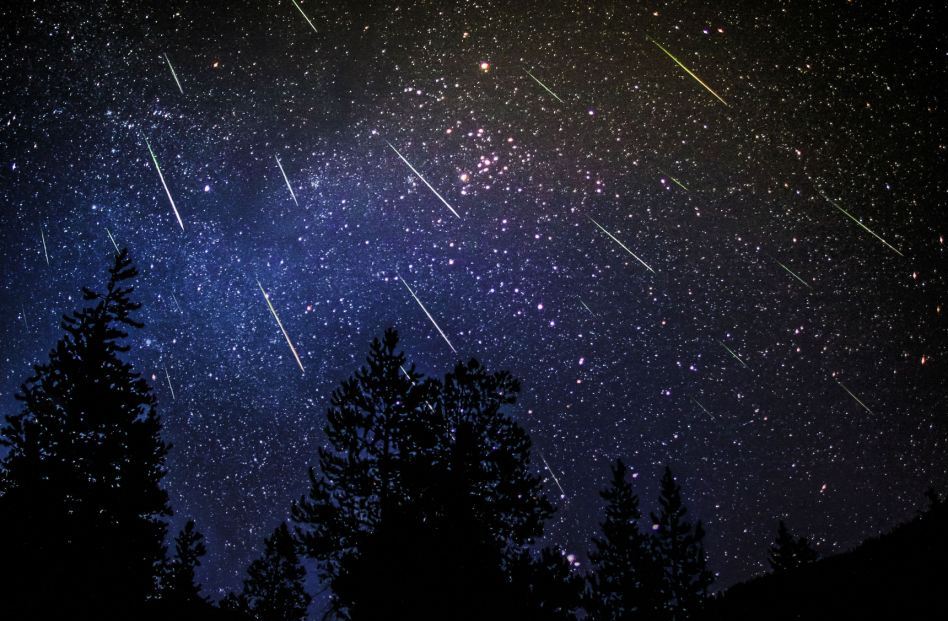 October's Draconid meteor shower – sometimes called the Giacobinids – is expected to peak at nightfall or early evening on October 8, 2019, though under a moon-drenched sky. Try watching the evenings of October 7 and 9, too.
October's Draconid meteor shower – sometimes called the Giacobinids – is gearing up. In 2019, though, a bright waxing gibbous moon will intrude on the show during the Draconids' expected peak night on October 8. The Draconid shower is usually a sleeper, rarely offering any more than five meteors per hour. But watch out if the Dragon awakes! The Draconid meteor shower produced awesome meteor displays in 1933 and 1946, with thousands of meteors per hour seen in those years. European observers saw over 600 meteors per hour in 2011.
The Draconid shower is active between October 6 and 10. As noted above, the best evening to watch is likely October 8; try the evenings of October 7 and 9 also. Notice the word evening. This is one shower you don't have to stay up late to see. Start watching first thing at nightfall. Be sure to watch under a dark, open, country sky.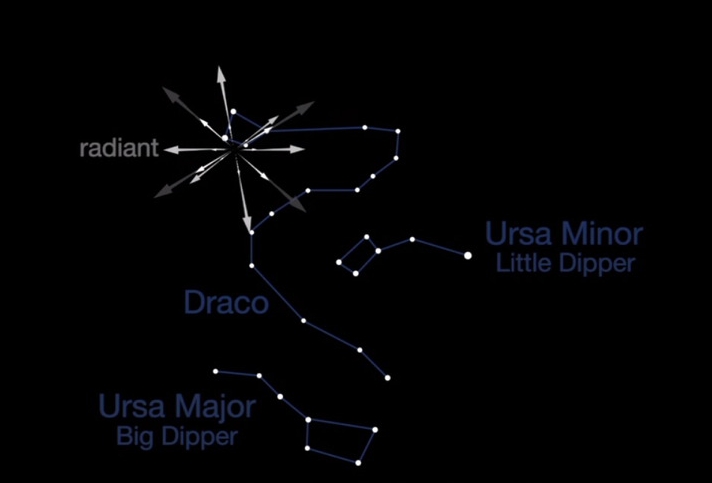 What are the Draconids?
Like other meteor showers, the Draconids are caused by Earth's atmosphere coming into contact with debris rock and dust from a passing comet.
In this case, it's the comet Giacobini-Zinner, which orbits the sun every 6.6 years.
As the Earth passes through the comet's tail, some of the rock and dust burns up in our atmosphere, causing a meteor shower of shooting stars.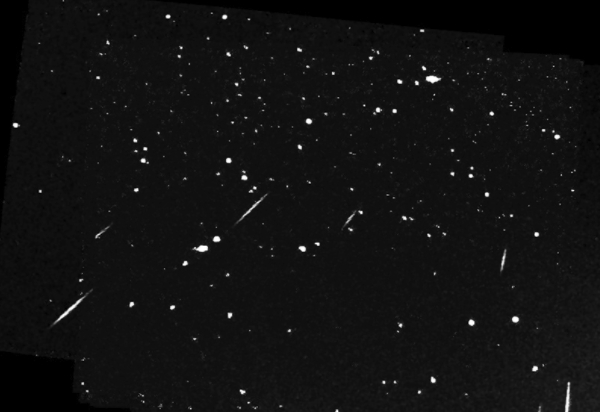 How many meteors are there?
Occasionally, the meteor shower produces a huge amount of activity - known as an 'outburst' - but that's not predicted to happen this year.
In 2012, watchers reported up to 1,000 meteors per hour.
"We must warn you that this shower is often a sleeper, even in a dark sky completely free of moonlight," warns the EarthSky astronomy website.
"But watch out if the Dragon awakes, which is always a possibility!"
Where is the best place to see the Draconids?
The Draconids are best viewed as far north as possible - so the likes of Scotland, Canada and parts of northern Russia are sometimes cited as the best locations.
The best thing to do is to get yourself as far away from light pollution as possible.
You won't need any specialist equipment to see the meteor shower. Even though the shower comes from a specific constellation in the sky, it should still be viewable in all parts of the sky.
Perhaps invest in a sleeping back or reclining chair so you can lie back and watch the sky comfortably. Just remember to wrap up warm.
CrystalWind.ca is free to use because of donations from people like you. Please help support us!
Blessings!