Category: Astrological News Written by Robert Wilkinson Views: 945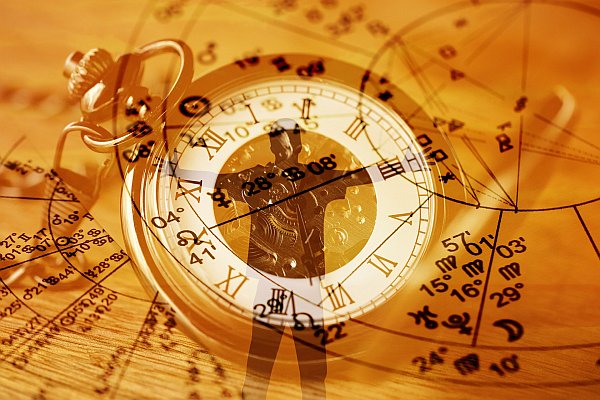 As the editor of the Arizona Society of Astrologers newsletter, I compose an overview of each month. Today we take a look at the primary factors for the month.
There's a LOT going on this month! This year the month of September features powerful Earth trines, Cardinal squares with a major T-square heralding October and November conflicts, Mars going retrograde, and both Jupiter and Saturn going direct! This continues our exceptionally dynamic period of lions and tigers and squares, oh my!
The good news is the Mars squares of August will suspend until late September, except when the Moon or Mercury trigger the tension between late Aries and late Capricorn. As Mercury is the first planet to enter Libra this year, it will be the first inner planet to make squares to the Capricorn stellium and oppose Mars. The squares and opposition from Libra to Capricorn and Aries brings back the August tension, and anticipates the squares to come between late September and mid-October.
As the Libra squares and oppositions will generate a powerful void in late Cancer, see what needs nurturing, show awareness of others' feelings, but protect and secure what needs to be taken care of. If others are being crabby or defensive, offer a balanced perspective about what's fair and what's not while being aware of self-serving people with a skewed perspective on things.
Because Jupiter, Saturn, and Pluto are all less than 8 degrees apart, keep in mind that the entire month is a gigantic square across the second half of Aries, Cancer, Libra, and Capricorn! Those with one or more planets in those zones can expect some serious crosscurrents. The main themes require us to stay on our equilibrium, and be cautious and careful as we navigate the rough waters.
Mars goes stationary retrograde at 29 Aries in early September and will resume squaring the Capricorn stellium between late September and late October. The theme of the retrograde is to take a new look at the part you're playing in "The Cosmic Choir" while things slow down due to the retrograde. Adapt to the slowed pace, and don't let impatience disrupt what momentum you have attained.
The first week of the month we enjoy the benefit of Mercury sextile Venus, even as Venus in Cancer opposes Saturn and squares Mars. This throws a void into Libra, giving us a dress rehearsal for the mental skills, life skills, and interpersonal skills we'll need when Mercury, the Sun, and Venus all move through Libra and make the T-squares mentioned earlier.
Jupiter continues to sextile Neptune all of September, October, and early November, giving us continued opportunities to practice an expanded intuition and connectedness within the larger collective field. This month Mercury also brings another "fork in the road of destiny" period due to triggering the exceptionally dynamic evolutionary configuration I have termed "The Grand Irrationality."
As with last month, we still have Saturn biseptile Uranus and septile Neptune with Uranus septile Neptune, generating three points of a 7-pointed "Star of Destiny." This will be activated the second week of the month when Mercury biseptiles Jupiter, Pluto, and Saturn, creating FOUR points of the Star of Destiny!
All the septile-series aspects trigger crucial choices and changes at "forks in the road of destiny." I have written extensively about "The Grand Irrationality" which has been active for many years at this site and why all of humanity is forging its future destiny at this time. If you have a planet or point near any of the seven zones, your life is sure to be affected. In September and October, these zones are around 24-28 Capricorn, 16-20 Pisces, 8-12 Taurus, 29 Gemini-3 Cancer, 20-24 Leo, 11-15 Libra, and 3-7 Sagittarius.
If things seem irrational and don't make much sense, there's always a septile-series aspect in the mix. During this time, if things get crazy, just go slow and be clear about the choices you're making. While a lot won't "make sense," it doesn't have to; all we must do is be clear about what we're doing and why, being balanced, moderate, and caring along the way.
We still have another evolutionary configuration going on involving a rare, powerful, and serendipitous tredecile between transpersonal spiritual planets Uranus and Pluto. The tredecile is 108 degrees and the complementary angle to the quintile. It is an aspect of extraordinary interactive good fortune and specialization, and as it involves these spiritual heavyweights, it indicates unexpected or unusual things showing up which may have an unexpectedly beneficial evolutionary result by next year, when the aspect is made again.
As this is a long wave influence, if you have a planet or point anywhere in the 10 active zones, you have high specialization through interactions which are perfect for your gifts, or offer gifts perfect for your circumstances. Zones most affected by this tredecile are 1-2 Pisces/Virgo, 4-8 Aries/Libra, 10-14 Taurus/Scorpio, 16-20 Gemini/Sagittarius, 22-26 Cancer/Capricorn, and 28-30 Leo/Aquarius. Mercury will trigger this configuration September 7-10, the Sun will trigger it September 24-30, and Venus will trigger it September 29-October 4 at the same time it makes the final fire trine to Mars for the year.
This is the fifth month of the North Node in Gemini era, showing our line of greatest evolutionary development is through seeing the many ways to learn and communicate a given thing, especially with an eye to the big picture and the greatest good for the greatest number. And because the Moon's Nodes play a crucial part in Eclipses, I'll remind you we're all still "under the beams" of the recent Lunar and Solar Eclipses! These continue to remove old Gemini/Sagittarius AND Cancer/Capricorn detritus from our lives wherever they fell in our chart.
As all Eclipses are "cosmic recyclers" removing that which we no longer need in our lives, it seems the wisdom of this year requires us to "let go let god" and accept that in "moments of pause which presage change," it's best to be alertly ready to act, and not fall into distress at not knowing what's ahead. We're all changing our allegiances based on what's leaving, and aligning ourselves with a larger reality we care about.
As with last month, this month features some fairly intense aspects! As noted earlier, the first week is dominated by Venus opposed Saturn and square Mars. By mid-month Mercury is squaring Jupiter, putting the rulers of Gemini and Virgo in square to the ruler of Sagittarius and Pisces. Whether this is going to scatter your energies or help you to bring something to fulfillment will show you how well your Mercury and Jupiter are working together.
Mercury then squares Pluto and Saturn in the fourth week of September just as Mars retrograde begins to make its second square to Saturn! With Venus in Leo making quincunxes to Jupiter, Pluto, and Saturn during the last 10 days of the month, remember the adjustments you made in mid-August, since Venus can now bring you an appreciation of how your sacrifices then are related to the adjustments and sacrifices required at the end of September.
Here I'll remind you that transit to transit aspects should not be taken personally, as they are universal energy phase relationship which each of us respond to in our own way. Even if there's a huge amount of friction in the atmosphere, we still have the power to respond in productive ways, turning the dynamic tension to potentially beneficial ends. For example, though the tension of the late Aries to late Capricorn energies are pervading the atmosphere, this can release powerful productive forces for those with planets in late Taurus, late Leo, late Virgo, and late Sagittarius if those planets are functioning in a healthy way. If not, welcome to the hurricane forcing you to change your way of thinking or responding!
This time of transition and intensifying friction will last through January 2022. Keep it all as simple, pleasant, and enjoyable as possible as the winds howl all around, and slow everything down as much as possible. We'll all feel a shift in the atmosphere after the Sun opposes Mars on October 13, but keep in mind that opposition is exactly partile square Pluto, creating an intense friction with major integrative potential between October 10-16. It falls exactly at 22-23 of the Cardinal signs, so if you have a planet there, protect what needs protecting, nurture what needs nurturing, and play good defense.
As Jupiter and Saturn both go stationary direct this month, we've completed our Capricorn review of those planetary expressions, and are now about to move forward in all things related to Sagittarius, Capricorn, Aquarius, and Pisces in our charts via the Capricorn lessons we've been learning all year. When planets are retrograde, we do a review. When they are direct, we move forward on the basis of what we've learned. By October we're definitely moving forward into the Grand Mutation, despite the hurricane winds coming that month!
Being practical in this time of learning and applying Divine Discrimination will be important in understanding the practical structures we've been building all year. Try not to get discouraged at the constant gear grind, and remember that we're all more aware, capable, and stronger together than we are separately. Use Mercury in Libra to anticipate what's coming in October with the Solar T-square, and take heart, since we will navigate this darkness into the Light of a new day in November.
Since I also include this in the newsletter, I'll offer it to you here:
PLANETARY MOTIONS IN SEPTEMBER 2020
SUN – 10 Virgo through 8 Libra
MERCURY – 22 Virgo to 4 Scorpio
VENUS – 25 Cancer to 27 Leo
MARS –28 Aries then back to 26 Aries
JUPITER – 18 Capricorn (all month)
SATURN –26 Capricorn (all month)
URANUS –11 Taurus back to 10 Taurus
NEPTUNE –20 Pisces (all month)
PLUTO – 23 Capricorn (all month)
TRUE NORTH NODE – 27 Gemini back to 24 Gemini
*******
SIGNIFICANT ASTROLOGICAL OCCURRENCES IN SEPTEMBER 2020
FULL MOON – September 1; Sun 11 Virgo, Moon 11 Pisces
MERCURY ENTERS LIBRA; September 5
VENUS ENTERS LEO; September 6
MARS STATIONARY RETROGRADE – September 9 at 29 Aries
JUPITER STATIONARY DIRECT - September 12 at 18 Capricorn
NEW MOON – September 17; Sun and Moon at 26 Virgo
SUN ENTERS LIBRA/AUTUMNAL EQUINOX – September 22
SATURN STATIONARY DIRECT - September 28 at 26 Capricorn
© Copyright 2020 Robert Wilkinson - https://www.aquariuspapers.com
Reprinted on crystalwind.ca with persmission from Robert Wilkinson.
Credit
© Copyright 2020 Robert Wilkinson - https://www.aquariuspapers.com
About the author:

Robert wilkinson An internationally-known astrologer, author, public speaker, metaphysician, and futurist, with over 25 years experience as a counselor and educator. He has presented hundreds of public talks on all aspects of Astrology, the Eastern Wisdom tradition, the Western Wisdom tradition and promoted many mass gatherings and cultural events. Some of his specific areas of interest and expertise include personality profiles, degree patterns, integrative astrology, various aspect harmonics, among others.
Source Here
Reprinted on crystalwind.ca. with persmission from Robert Wilkinson.

---
CrystalWind.ca is free to access and use.
Please support us with a small gift of $11.11 or $22.22 or $33.33.
Thank you!

ॐ Namasté - Blessings!

"Life is an echo, what you send out comes back."
© 2008-2021 crystalwind.ca. All rights reserved.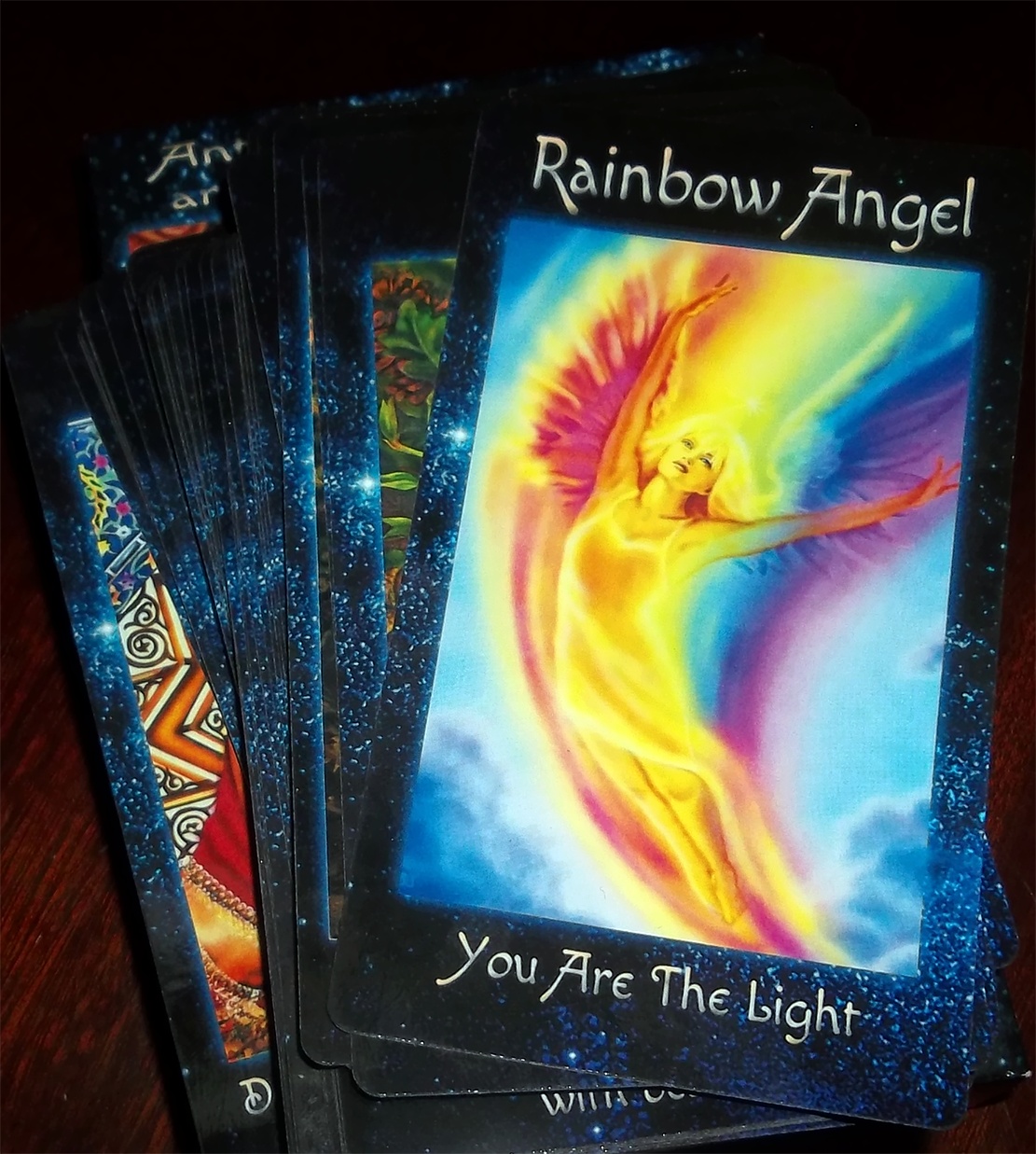 The Crystal Wind Oracle
Myth & Magic Card Deck!
Details Here!
NEW Expanded
Printed & Boxed!
Now with 58 cards!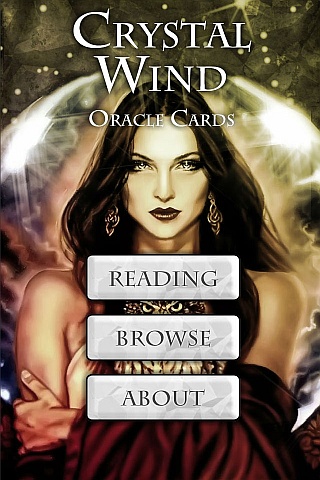 Cut Through The Illusions!
Who is Online Now
We have 1512 guests and no members online