Support crystalwind.ca with your donation and help spread spirituality and positivity.
Blessings!
Written by Aurora Ray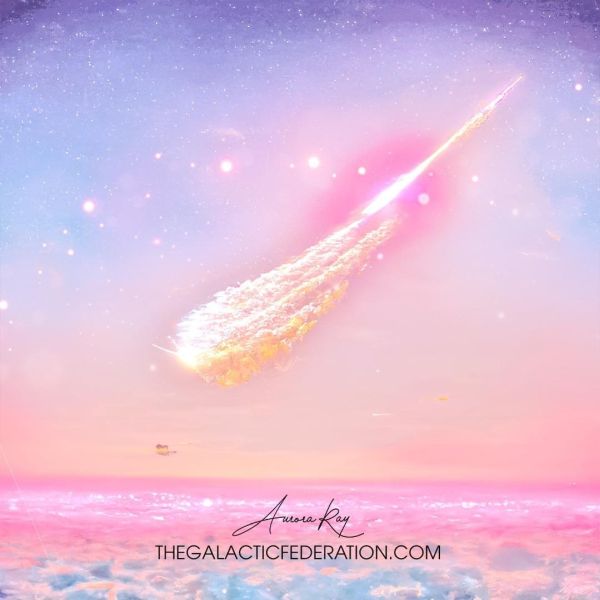 The atlanteans had developed advanced flying machines that could soar through the skies, as well as powerful energy sources that provided clean, sustainable power for their entire civilization. In battle, they had highly advanced weapons and tools, making them nearly invincible!
The Atlanteans were highly technologically advanced beings and civilizations who inhabited an area stretching from Gibraltar to Iceland and were on par with early twentieth-century America.
The Atlanteans, being a civilization that existed thousands of years ago, have left behind some wonderful records.
According to Plato's account, Atlantis civilization existed approximately 9,000 years before his time (which would place it around 11,000 years ago, according to our current calendar).
The first thing we need to do is define what an "Atlantean" is. The word "Atlantean" comes from the Greek word meaning "to live on top of." So what did they live on top of? They lived on the ocean floor!
The ocean floor was once covered by a large landmass called Pangea, which was composed of all six continents at one time (Nordic-Europa, Laurasia, Gondwana, Paleo-Tethys, Afro-Tethys, and Laurasia). The Atlanteans lived within these lands until they began to rise up out of the watery abyss.
Atlantis vanished in a cataclysmic event around 11,500 BCE. Their legacy lives on in the myths of many ancient cultures today. However, there are other accounts of Atlantis that suggest it may have been situated in other oceans, such as the Pacific Ocean or even North America!
Atlanteans were some of the best inventors in history. They invented everything from catapults to submarines and even advanced technology like jet planes and cars! In fact, many of these inventions have become commonplace today. In truth, Atlanteans were far more advanced than we are presently!
The Atlanteans have made many amazing discoveries in their continuous journey toward the higher realms. These ancient people were able to harness the power of the universe, manage high-voltage electricity, and create powerful laser weapons! They also created sustainable systems without harming anyone around them.
The Atlanteans were known for their incredible technologies that were far ahead of their time. According to legend, they had developed advanced flying machines that could soar through the skies, as well as powerful energy sources that provided clean, sustainable power for their entire civilization.
They also had highly advanced weapons and tools that made them nearly invincible in battle. The Atlanteans were also known for their beautiful architecture, with towering cities and stunning palaces that were said to be made of a material that was as clear as glass.
The Atlanteans built a sophisticated society that lasted for thousands of years. They began as a small tribe and grew into one of the world's greatest civilizations. They were capable of constructing pyramids, temples, roads, ships, and other structures.
But it wasn't just their technology that made the Atlanteans amazing. They were also known for their highly advanced society, with a strong emphasis on education and cultural advancement. They had libraries and universities that were unrivaled in the ancient world, and they valued the arts and sciences as highly as they did military might.
The Atlanteans were also very skilled at creating artwork. Their art was highly detailed and realistic, with representations of animals and humans alike.
Also, the Atlanteans have the technology to land a massive beam of light on every major dark orifice, which would solve all of our problems and free humanity from the machinations of dark forces!
Wouldn't it be great if it could be done as soon as possible so that we could finally be free to live quietly and enjoy the rest of our lives?
I'm hoping that the recent confirmation of Atlantis' return by the Galactic Federation will provide us with a fantastic opportunity to learn from their cutting-edge technologies and lead spectacular lives!
In this way, we could combine our discoveries and existing technologies with their advanced knowledge of science and engineering to solve the problems commonly encountered on Earth.
It would enable us to turn our attention to loftier goals: creating a more peaceful society with less violence and war, better health care, effective means of taking care of the environment, efficient means of providing energy for all to use, and making space travel affordable for every person on Earth. We can't wait for this to happen!
I had a lot of excitement considering these technologies, and I believe this post has sparked some ideas in you. If even one of the technologies I've mentioned is implemented, we will be able to realize an exciting future!
I hope you've enjoyed this journey through Atlantis and its wonderful accomplishments. If you're interested in learning more about their technologies, the new discoveries they've made on the planet, or what it will be like when they return, be sure to subscribe and check out future posts!
We love you dearly.
We are here with you.
We are your family of light.
A'HO
Aurora Ray
Ambassador of the Galactic Federation
Channel and Art by Aurora Ray
Copyright 2023 Aurora Ray. All rights reserved.
We are the ground crew of the Galactic Federation. We're advanced spiritual beings from other stars watching over the evolution in consciousness and assisting the global ascension of Earth and humanity.
Aurora Ray
Ambassador of the Galactic Federation | Lyran High Council Elder | Emissary of The Goddess

Source Here
© 2023 crystalwind.ca. All rights reserved. We track all IP addresses. Using a VPN will now also get tracked to original source IP.
CrystalWind.ca is free to use because of donations from people like you. Please help support us!
Blessings!