Help keep CrystalWind.ca resources free for everyone. To share the articles posted here daily we rely on readers like you. Please donate today.
Blessings!
Category: Sacred Places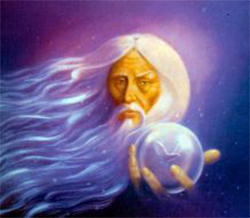 Lumania is an ancient mythological civilization, similar to Lemuria, Atlantis, Mu, Pan, Mar, Thule and Muror.
Lumania was first referred to in a book titled, Seth Speaks, published in 1972. Seth is a multidimensional being who channelled through writer Jane Roberts, in Elmira New York, from 1963 until her death in 1984. Her husband, painter Robert Butts, kept extensive written notes during these sessions, some of which have been published in book form by New World Library. Seths writings have influenced the work of numerous new age authors, notably such luminaries as Marianne Williamson, Deepak Chopra and Louise Hay. Seth mentions the Lumanians in Seth Speaks, The Eternal Validity Of The Soul, on pages 222-224, 352 & 378. They are referred to as the middle of three technologically advanced civilizations that predated Atlantis. Apparently, as a race, they had evolved into a highly sensitive, peace loving people with an astounding affinity for sound. Their language, art and modes of propulsion all utilized advanced knowledge of the power of sound. They were highly telepathic as a result, often resorting to communication with eyes closed; sending evocative images to each other via brain waves. Their art was far more advanced than present day works because of its ability to transmit data at many different levels of perception. Using sound technology they also bore deep into the earth where they built their cities. They were as proud of their achievement at exploration of the earths "below surface" world as our modern civilization is about our ability to explore "outer" space. Eventually, this highly evolved race "cycled on" to higher dimensions, although many still reincarnate on the earth plane for "personal" reasons.
A book written in the language of India, which includes two ancient maps showing the lost continent of LUMANIA, was sent to Dr. Ronald P. Anjard, by an Indian ancient historian, astronomer and author named Sampeth Lyengar. In addition, an ancient stone carved into the theorized shape of Lumania, was sent to Dr. Anjard by Ms. Enid M. Irwin, and this information was sent to Mind International headquarters on Maui. Anjard wrote about the Maskara continent (where the civilization of Lumania reportedly existed) in what is now the Indian Ocean... with parts stretching into Australia.
Indonesian islands are said to be the remaining mountain peaks of this sunken continent that existed even before Atlantis. In 1974, a United Nations diplomat investigating lost continents, Farida Iskiovet, told Mind International directors in Hawaii that she found out about a mysterious ruined pyramid in Indonesia from a prehistoric culture.
In 1977, a Mind International agent from Australia, Colin Amery, reported the discovery of mysterious ruins in the remote Australian wastelands: ´My research in recent months suggests that in caves in the desert of Western Australia, machinery and priceless artifacts dating back to the period of Lemuria have been stored. There are stories of temples hidden in rain forests." Amery added that he discovered a small temple over an underground temple, stretching down about 1,000 feet.
During the 1960´s many newspapers and magazines reported the discovery of strange metallic balls found in the Australian desert, of unknown origin. All attempts to open them with machines and weapons failed and the metal composition was unknown. Is there a relation?
Lumania was not the Pacific continent of Lemuria (also known as Mu, Pan, Mar, and Muror). Lumania appears to date earlier.
Lost in time...Lumania has left a lack of ruins scientists have found in the Indian Ocean... perhaps so ancient as to have disintegrated. All we have is Dr. Anjard´s maps and writings from ancient times and a scant few artifacts and the underground temple. Jane Roberts, a medium of the Edgar Cayce ilk, claims E.S.P. data on Lumania that we will describe below, though we have no way of proving what she said:
According to Roberts, ´The Lumanians were scientifically advanced far beyond 20th Century technology in America, and they lived in futuristic style underground cities. They formed energy fields around their cities to protect them from huge terrifying animals that over-ran Earth then (dinosaurs?), as well as savages.´ The Lumanians did not attempt to form an empire like Atlantis later did, but instead concentrated their population on Maskara with only a few underground cities on other continents. The Lumanians had no desire to contact or influence the masses of primitive savages over-running the world then.
The entrances to these underground cities were hidden in the backs of natural caves. The doors were translucent to allow people to see out yet nobody outside could see in. Underground tunnels connected the cities with high-speed monorails.
The HOPI INDIANS, the ancient Hawaiians, and the NAACALS of Burma all told of the lost continent. On Maui, hidden deep in the dense rain forests of the upper slope of Eke Crater, is ruins of a temple and sun dial from a lost civilization not in any history book about Hawaii. Numerous other mysterious pre-Hawaiian ruins were found in Maui jungles.
We interviewed Mrs. Hildra James, founder of Mama´s Fish House on Maui, descendant of Hawaiian royalty, about how she and her associates flew over ruins in a helicopter and witnessed same. Also, we interviewed the acclaimed "world´s leading authority" on Hawaiian history, Mrs. Inez Ashdown, who had a photo of Eke Crater ruins; also-Merriil Fankhauser, formerly of Xian International on Maui, explored many other ruins on Maui which he believed were from Lemuria, including some pear Kaupo and Wainapanapa. The Lemurians worshipped the Sun God and named their empire after that concept.
The channeled entity seth talks about how the lumanians could communicate and form matter using sounds and tones.. he also speaks of a race of pure spirit entitys that came before and molded and influenced the lumanians.. and the reason he gave for the lumanians dying off is that they were unable to confront violence..they evolved so perfectly into an ultra-pacifist downfall.. also that cro magons were influenced by the tools the found at entrances to their underground cities in the caves..
CrystalWind.ca is free to use because of donations from people like you. Please help support us!
Blessings!