Help keep CrystalWind.ca resources free for everyone. To share the articles posted here daily we rely on readers like you. Please donate today.
Blessings!
Category: Saint Germain Written by Jahn J Kassl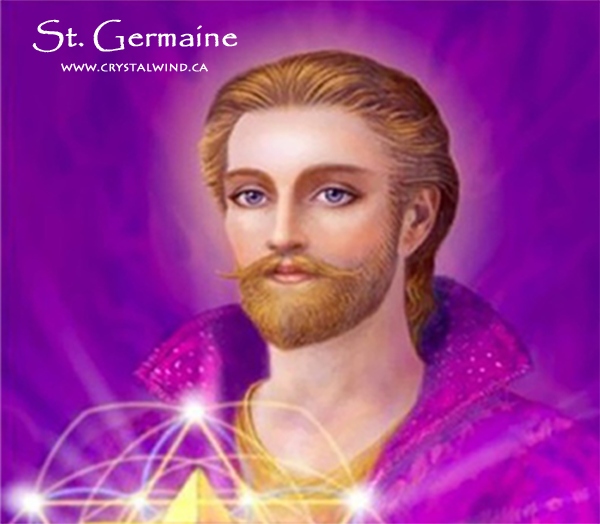 It is God's will that this earth be resurrected and humanity be reborn. And the principle is: God acts through you!
WHERE IS GOD?
INTENSE DAYS
JJK: I have had very intense days with people who don't resonate with everything that drives me. I am particularly sad at the moment that more and more people in my immediate environment are being given the corona mRNA vaccine. What does "Corona mRNA vaccination" do? (See also: COMPLETION, MASTER DIALOGUE Volume 10, note JJK)
Most of them don't even want to know! Very often these are people I would never have thought of and who are really close to me.
For example, readers of the Lichtweltblog or sports and health-conscious friends, even close family members, simply don't want to know about the dangers that lurk in this vaccine. But the "corona vaccination madness" is also rampant in the wider area.
I had a particularly close experience yesterday, that is, the day before my test for the A license, which is the driving license for a heavy motorcycle in Austria.
I decided to start this course last year so that I can also ride the really cool motorcycles. So today, after passing the exam, a little dream came true for me.
But about the story: yesterday, my last 3 driving lessons before the exam took place in a combined teaching unit. My driving instructor, who up to now has been able to teach me the necessary skills, was like a different person.
First he asked me: "Have you already been vaccinated against Corona"? I said no and let him know that I had no intention of doing so and that "I will never have this poison injected." Then I asked him whether he had already been vaccinated? "Yes, I received the first dose of Pfizer-BioNTech." During the 3 following driving lessons, the somewhat choleric, but otherwise very friendly driving instructor behaved like my greatest enemy. I couldn't please him and I seemed to have forgotten everything. He did not even ignore disparaging remarks and insults.
I briefly felt the impulse to break off the driving lesson and ask for another driving instructor. But then I decided to take advantage of this situation by just going through it and not being influenced or disturbed by his nervous twitches.
I made an exercise for myself to strengthen my mental awareness.
When I got home exhausted, I began a long meditation and healing work - among other things, I got to the bottom of the behavior of my driving instructor.
Finally his access to me had turned 180 ° and he suddenly seemed to me like a shell inhabited by another or alien being.
Even today he behaved strangely during the exam. Because after I passed it, my driving instructor failed to congratulate me. I thought that was kind of weird. But the secretary and another driving instructor also seemed very different to me. When I signed up for this course months ago, there was a completely different atmosphere in this driving school, more amiable - simply more human.
Something has turned there ?! During meditation, the mRNA corona vaccine was repeatedly brought in as the cause ...?
CHANGES IN PERSONALITY DUE TO CORONA MRNA VACCINATION
MASTER ST. GERMAIN: Certain changes in personality are immediately visible in certain people after this vaccination. What you are describing can be traced back to it exactly.
People lose their spiritual basis and all "bad" qualities come out - they can no longer keep them in check. The "takeover" of people by other entities that you mentioned is much easier in people who are given this vaccine.
After this vaccination, the human vibration changes, it becomes lower and allows much more manipulation. As a result, people's character and behavior change.
JJK: It's often very, very difficult for me to deal with it. Especially when I know someone well or when it is someone from my family. People just become different and they don't even notice it. What should parents say whose children are vaccinated? This is really a horror ...
MASTER ST. GERMAIN: A turning point that affects families and groups of friends. It is a painful process to see which direction people are going and how they choose. However, it is precisely this process that completes people full of light.
JJK: But most people were manipulated to make this vaccination decision! Without vaccination there is no freedom, no travel, etc. That is the crime and that is the bondage.
Those who make the pilgrimage to the vaccination streets have not even the slightest idea why they are really there and how they are influenced.
Netflix and iPhones don't necessarily encourage the critical mind, they put people to sleep. It is in the nature of things that people do not even notice it, otherwise it would not be manipulation.
I ask myself: With this "overwhelming power of manipulators", where is free will? Or to put it another way: Does the person who does not even know that he is being remotely controlled and manipulated also bear responsibility?
THE WHOLE POINT OF MANIPULATION
MASTER ST. GERMAIN: The unfree person is unfree because he decided that on the soul level. There are areas of manipulation in all people who are not yet perfected.
The key point is: does a person want to recognize the manipulation or does he want to overlook it based on prenatal decisions?
Here, a person's assignments and learning tasks play an essential role. What do you want to experience? You determined it for yourself before this life and you will experience it as a person!
That is why people cannot be reached with reasonable arguments. Sometimes things get mixed up or detours are made. In the end, there is always growth and the lessons are always learned.
From a superordinate point of view, every person looks for the energy field and the environment in which he would like to experience himself before he is born.
Place greater emphasis on prenatal decisions and, while certain situations may not go away instantly, they will be easier to bear.
An overarching perspective cannot undo what is on your soul, but it can lead to deeper understanding, it can ease your pain, and it can dissolve grief.
JJK: But what if a person is cut off from his soul, then he can no longer even know what he has decided?
MASTER ST. GERMAIN: On the spiritual and spiritual level, every being has given approval for a specific experience before it incarnates. What a person does not know is quite familiar to the spirit being. All of you, every human being, are a creative divine spirit being. Out of your earthly concern, this may only be a weak consolation, but it is the only truth.
Everything happens through the FREE WILL of a being.
JJK: And where is God? Why does no one of the light powers intervene, now that the noose of compulsory vaccination is being laid over the whole of humanity.
Soon the children will have to be vaccinated to go to school. There's not much time left for the "reverse push" ...
MASTER ST. GERMAIN: It happens that the madness is carried to the extreme.
This will cause a great awakening, and those who stood firm to the last are called the Builders of the New Humanity.
The intervention of the light powers and the direct influence of God take place every day. Without these interventions, things would look very different on this earth today.
Even if it is difficult to understand or to accept, as the pressure often builds up massively, it could well be much worse;
• Do you sometimes wonder why the dark forces fail to take the final step - that is, take over all of humanity?
• Do you sometimes ask yourself how is it possible that in spite of all attempts at cover-up, the hidden atrocities still come to light?
• Do you sometimes wonder why there are more and more people who stand up and say NO? Even if many people around you get vaccinated, there are a significant number of people who will never choose it for themselves.
GOD ACTS THROUGH YOU!
And these people are the linchpin in this whole story. Get together in small, manageable groups. Organize yourselves, exchange ideas and build your own autonomous existences.
There are always two sides to this whole game - and the side of light is getting stronger and more powerful.
Yes, most of them will not enter the New Earth after this storm, but please consider this: It is not the number of Light Warriors that matters, but their quality.
The change is achieved through the inner strength of people and not by as many people as possible gathering around the triumphal arch to make their voices heard.
JJK: So it's not hopeless?
MASTER ST. GERMAIN: As you promise , it will happen! Nothing and no one can oppose the power and might of God.
No entity can oppose or ignore the will of God! It is God's will that this earth be resurrected and humanity be reborn. And the principle is: God acts through you!
The number of those who understand this is awesome, for in truth:
There is much more than just 'one righteous' in this world.

I love you infinitely
MASTER ST. GERMAIN
Channeled by Jahn J Kassl
English edition by Google
Channeled by Jahn J Kassl
English edition by crystalflow translations
Our German and English blogs are run separately, since not all of the messages are translated into English. In order to guarantee the clarity of this website and the pure frequency of all entries, the LICHTWELT portal refrains from advertisement of any kind. We will continue to do so with deepest conviction. Which is why we ask you, dear reader, for your support: With your donation you can ensure this service and the existence of the LICHTWELT publishing house.
Source
CrystalWind.ca is free to use because of donations from people like you. Please help support us!
Blessings!
Spirit Animal Totem Of The Day!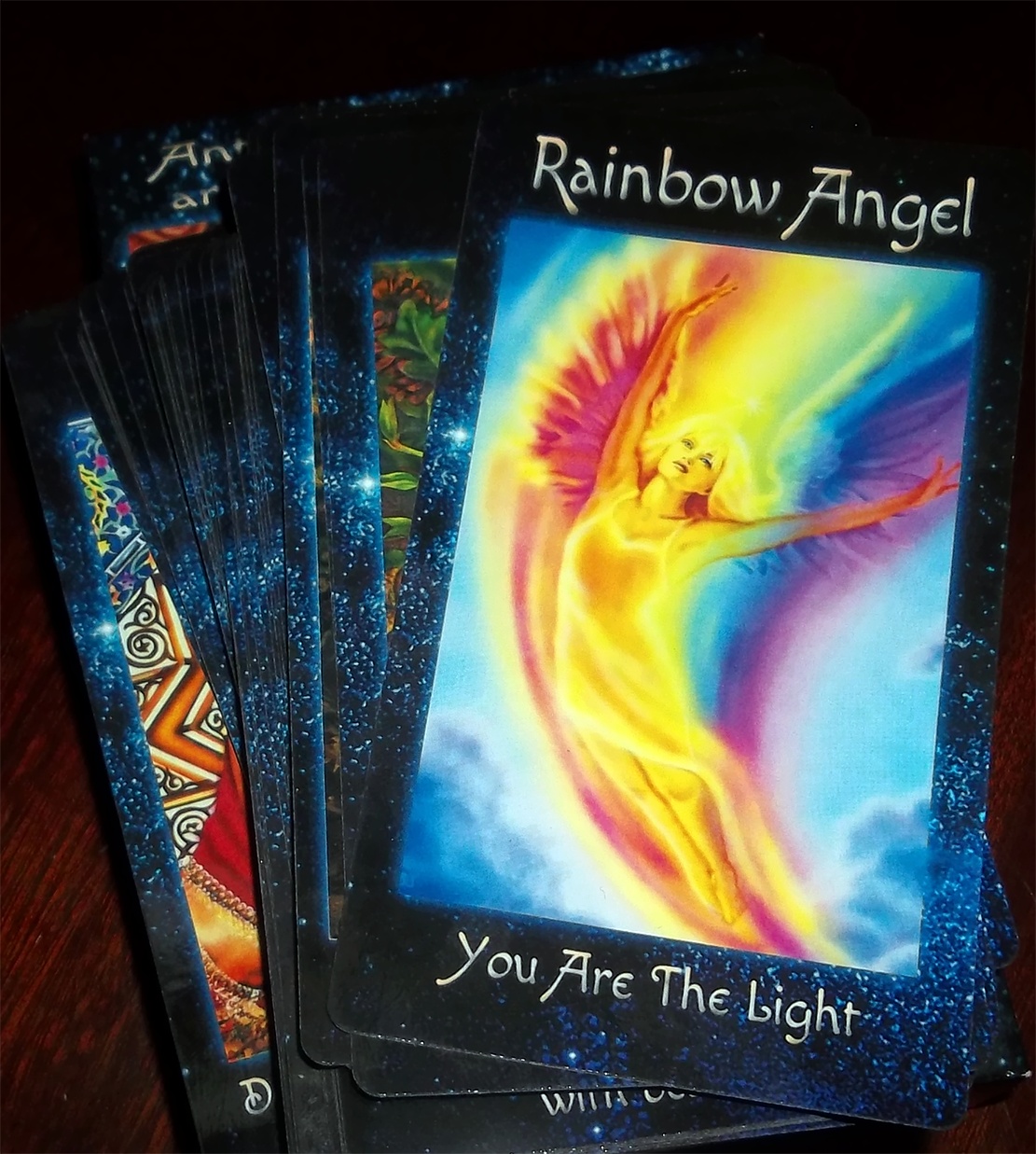 The Crystal Wind Oracle
Myth & Magic Card Deck!
Details Here!
NEW Expanded
Printed & Boxed!
Now with 58 cards!
Who is Online Now
We have 819 guests and no members online