Support crystalwind.ca with your donation and help spread spirituality and positivity.
Blessings!
Category: Compendium of Mythology Written by CrystalWind.ca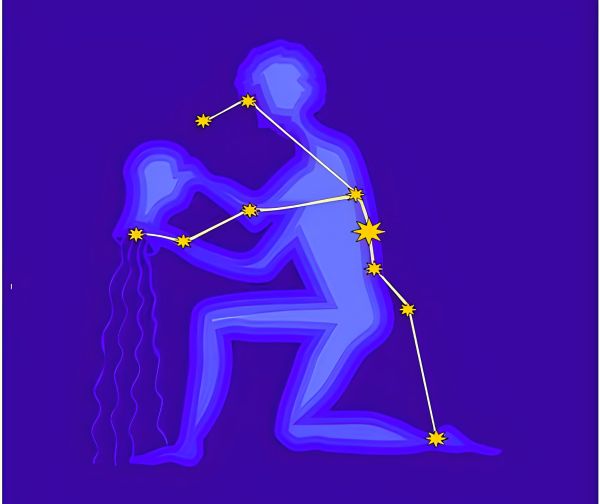 The Aquarius Myth
The Aquarius myth follows the story of Ganymede, a young prince, and supposedly the most beautiful young man of Troy.
One day Ganymede was off tending to his father's sheep in a grassy area on Mount Ida when he was spotted by Zeus (Greek mythology).
Now, you have to remember that back in ancient Greece, it was the social norm for an older man to take a "young boy" (anywhere from 12 to 19) as a lover. In Ganymede's case, he was probably around 15 or so when the considerably older Zeus found him irresistibly beautiful and decided that he wanted him for himself.
Zeus transformed himself into the shape of a giant eagle and swooped down from Mount Olympus to Mount Ida. He grabbed Ganymede in his talons and carried him back to Mount Olympus to be his young lover / servant. Now, normally in these kinds of relationships the older man would serve as a sort of mentor to the younger one, but this was Zeus, and he pretty much gets whatever he wants. So Zeus decides that Ganymede will become his personal cup-bearer, basically bringing him drinks whenever he pleases.
Since Ganymede is now essentially Zeus's slave, Zeus offers Ganymede's father a herd of the finest horses in the land as compensation for taking his son away. This apparently appeases the father, though it's doubtful that he had much of a say in the matter either way.
One day Ganymede has had enough, and he decides to pour out all of the wine, ambrosia, and water of the gods, refusing to stay Zeus's cup bearer any longer. The legend goes that the water all fell to Earth, causing inundating rains for days upon days, which created a massive flood that flooded the entire world.
At first Zeus wants to punish Ganymede, but in a rare moment of self-reflection, Zeus realizes that he has been a bit unkind to the boy, so he makes him immortal as the constellation representing the Aquarius myth.
© 2010-2023 crystalwind.ca. All rights reserved.
CrystalWind.ca is free to use because of donations from people like you. Please help support us!
Blessings!