Support crystalwind.ca with your donation and help spread spirituality and positivity.
Blessings!
Category: Compendium of Mythology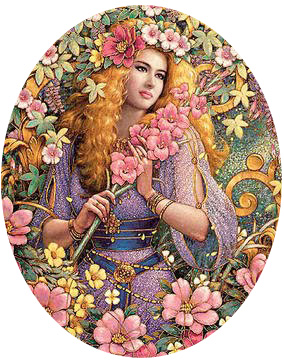 We focus on gods of lust, birth, rebirth and resurrection during the spring of each year. The egg is the singular representation of the earth pregnant with new life and all that has died before returning to life again.
Adonis (Greek) Phoenician/Syrian beautiful youth deity of rebirth and vegetation. His fertility cult belonged to women alone.
Aphrodite, (Greek) Goddess of love and war.
Attis (Phrygian) God adopted by the Greeks, tied to a fertility cult through the virgin birth of his mother.
Bacchus (Roman) Rustic wine god of lust and fertility.Haumea (Hawaii) She was identified with her mother Papa.
Dionysus (Greek) God of lust and fertility. His flower festival for opening the new wine called Anthesteria was held in February.
Haumea (Hawaii) She was identified with her mother, Papa, and was said to be continually reborn.
Horus (Egyptian) God of rebirth and resurrection.
Jesus (Hebrew) God of rebirth and resurrection.
Krishna (Hindu) God of rebirth and resurrection.
Eros (Greek) God of lust and sex.
Faunus (Roman) God of the wilds, mountain pastures and fertility, who was also seen as a protector of herdsmen and their herds.
Kostroma (Russian) Fertility Goddess and personification of Spring. In Russian mythology she dies at the end of each Spring, only to arise once more at the end of the following Winter.
Mithra/Mithras (Persia) God of birth, rebirth and resurrection.
Mars (Roman) From the Etruscan agricultural god, Maris, he was originally a god of fertility and protector of cattle, fields and boundaries.
Mylitta (Babylonian/Assyrian) Goddess of fertility and childbirth.
Pan or Phaunos (Greek) God of nature, Pan is god of lust and male virility. God of shepherds and flocks.
Venus (Roman) Goddess mostly equivalent to Aphrodite. Venus was the goddess of love, beauty, sexuality, and fertility (but in her earliest age, Venus was also a goddess of war whose attributes were later given to Mars).
---
© 2009 Ardriana Cahill
Ardriana Cahill lives in Western USA and is a Hereditary Witch, den of Clan McCormick and a Kell of Brighid since 1998. She has been a member of EW since 2004.
Source: The Controversial Cauldron Newsletter. Ostara – The Spring Equinox 2009
CrystalWind.ca is free to use because of donations from people like you. Please help support us!
Blessings!