Help keep CrystalWind.ca resources free for everyone. To share the articles posted here daily we rely on readers like you. Please donate today.
Blessings!
Category: Cannabis: Renegade Healer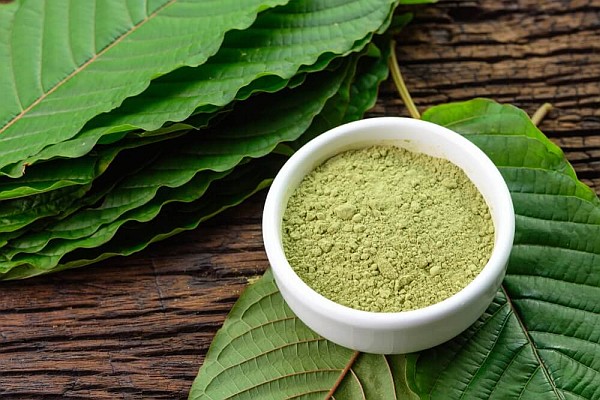 We, humans, want to explore the best alternatives for anything we ingest that can improve the quality of life. Kratom is one such supplement that humanity needs for its overall well being. Just like cannabis, kratom may look like an ordinary herb at first. But, researchers advocate that over the centuries, kratom has been used by various Southeast Asian nations as a natural medicine to relieve a variety of diseases. It is one such multi-faced medicine people use as a stimulant, sedatives, etc. So, now the question arises "what's the best Kratom Strain ?" .Well, the answer to this depends on your needs & goals. One can try various kratom strains and find out which one works the best for them or read my guide on top 5 kratom strains along with its uses that could make your buying decision easy.
Kratom or Mitragyna speciosa is a Southeastern Asian native plant that has gained immense popularity throughout the last century. From chronic pain to opioid addiction, kratom strains serve every purpose, which makes this a super herb one can't miss out on. Kratom Strains are generally divided into 3 Broad types namely
White-Vein
Green Vein
Red Vein.
The color of the vein & stem characterizes this classification. Each strain has a unique effect & chemical composition. To avoid confusion, one should first read about its potency & applications from the visit the Golden Monk website before buying. Like Cannabis, kratom strains are also subdivided into various strains like red Bali, Malay, etc., and each of them has unique chemical composition & effects on the human body.
5 Best Kratom Strains And Their Uses
Bali Kratom:
Bali, an island in Indonesia, is the hub of one of the most potent Kratom strains in the world. This strain possesses 25 to 30 alkaloids, out of which 7-hydroxy mitragynine is the most potent. When compared to other strains, this kratom is quick-acting and long-lasting. Additionally, it's inexpensive & an effective appetite suppressant. Bali Kratom is available in all three strains viz red, white & green, out of which Red Bali is the most famous as it produces stable effects with fewer side effects.
Some of the Uses of Bali Kratom are:
Pain Relief
Anxiety Relief
Relaxation
Sedation
Maeng Da Kratom
Image Source
Maeng Da Kratom is one of the ancient strains popular due to its medicinal properties & purity. In the world of Kratom, It is considered as one of the most potent strains. Maeng Da kratom infused drinks are famous in Southeast Asian nations as a festive drink among locals. This strain has a Thai origin and is less alkaline as compared to other strains. Unlike Bali Kratom, Maeng Da tree has a consistent growth and a balanced taste & aroma. While this strain is available in all the three variants, red Maeng Da is the most potent and widely available.
Some of the Uses of Maeng Da Kratom are:
Uplifts Mood
Boosts Energy
Increase in Concentration
Relieves Pain
Indo Kratom:
This kratom strain grows in Indonesia & possesses the highest content of mitragynine & hydroxy mitragynine alkaloids. The presence of alkaloids in kratom provides profound relaxation effects on the brain. The veins of indo kratom change their color with season & temperature. One can find this strain with an assortment of substrains like Super Indo, Red vein Indo, etc. The analgesic effects of this strain increase its demand for those suffering from depression, anxiety.
Some of the Uses of Indo Kratom are:
Opiate Withdrawal
Provides Sedation
Works as Stimulant
Works as Mood enhancer
Borneo Kratom:
This kratom originates from the island of Borneo. Its non-sedative nature makes it an excellent strain for relieving tiredness. Additionally, this strain can help professionals reduce mental distractions & background noises while at work. Like others, It comes in 3 variants, namely Red vein, white vein & green vein. The red vein Borneo shows pain relief effects, whereas white Borneo provides enhanced energy, concentration. Notably, Its effects are similar to coffee but last longer in duration.
Some of the Uses of Borneo Kratom are:
Sleep Regulation
Increased Endurance
Improve Concentration
Muscle Relaxation
Malay Kratom:
Malay Kratom originates from Malaysia & is known to produce relaxing effects in the brain. Being a natural anxiolytic, it makes the user more active & calm. Additionally, this kratom acts as an appetite suppressant, and users experience weight loss when consumed regularly. The user believes that Green Malay strain, when combined with calcium supplement, helps cure osteoporosis by preventing the weakening of the bones.
Some of the Uses of Borneo Kratom are:
Increased energy
Pain relief
Increased sensory and motor function
Enhanced motivation
Euphoric effects
Conclusion:
Here are my top 5 Kratom strains that I use personally for symptom management. Overall, I am overwhelmed by the beauty of this natural herb & so far, my experience with kratom has been positive. I would surely recommend everyone to go natural & include kratom as a part of their daily supplementation to enjoy recreational & therapeutic benefits.
Credit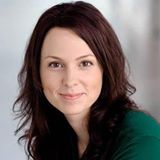 Jessica Smith BIO:
Jessica is a cannabis and health industry consultant who frequently writes about the latest trends in the industry. She has been writing for a long time now. Through her writing, she hopes to influence as many people as possible to help maintain better health and lifestyle.
This article was submitted exclusively to CrystalWind.ca by Jessica Smith.
© 2020 crystalwind.ca. All rights reserved
CrystalWind.ca is free to use because of donations from people like you. Please help support us!
Blessings!
Disclaimer Health
All post and information provided within this blog is for educational and informational purposes only, and is not to be construed as medical advice or instruction. No action should be taken solely on the contents of this website. Please consult with your healthcare professional before making any dietary or lifestyle changes or taking supplements that may interfere with medications. Any products or information discussed are not intended to diagnose, prevent, treat or cure any illness, disease or lifestyle. Please consult your physician or a qualified health professional on any matters regarding your health and wellbeing or on any opinions expressed within this website.
CrystalWind.ca does not promote, condone or advocate licit or illicit drug use. CrystalWind.ca cannot be held responsible for material on its website pages, or pages to which we provide links, which promote, condone or advocate licit or illicit drug use or illegal activities. CrystalWind.ca disclaims all warranties with regard to the information included in its pages. In no event shall CrystalWind.ca be liable for any special, indirect or consequential damages in connection with the information contained within these pages or pages to which we provide links.
CrystalWind.ca reserves the right to make changes and improvements to any information contained within these website pages, at any time and without notice and cannot be held responsible for any inconveniences caused by subsequent changes.
CrystalWind.ca makes no warranty, express or implied, including the warranties of merchantability and fitness for a particular purpose, or assumes any legal liability or responsibility for the accuracy, completeness, or usefulness of any information, apparatus, product, or process disclosed, or represents that its use would not infringe privately owned rights.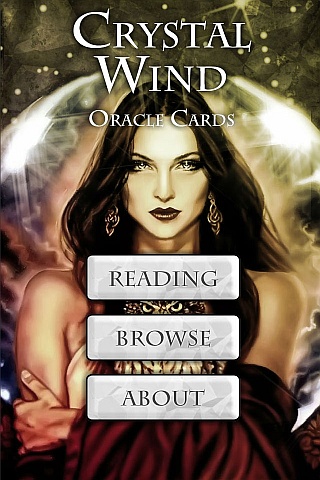 Cut Through The Illusions!
Available On

Spirit Animal Totem Of The Day!
Who is Online Now
We have 1653 guests and no members online
The Rick Simpson Story - Cannabis